The Songs That Trended In 2021
Thanks to TikTok, social media, film, and TV shows, songs from recent (and not so recent) years found a new generation of fans.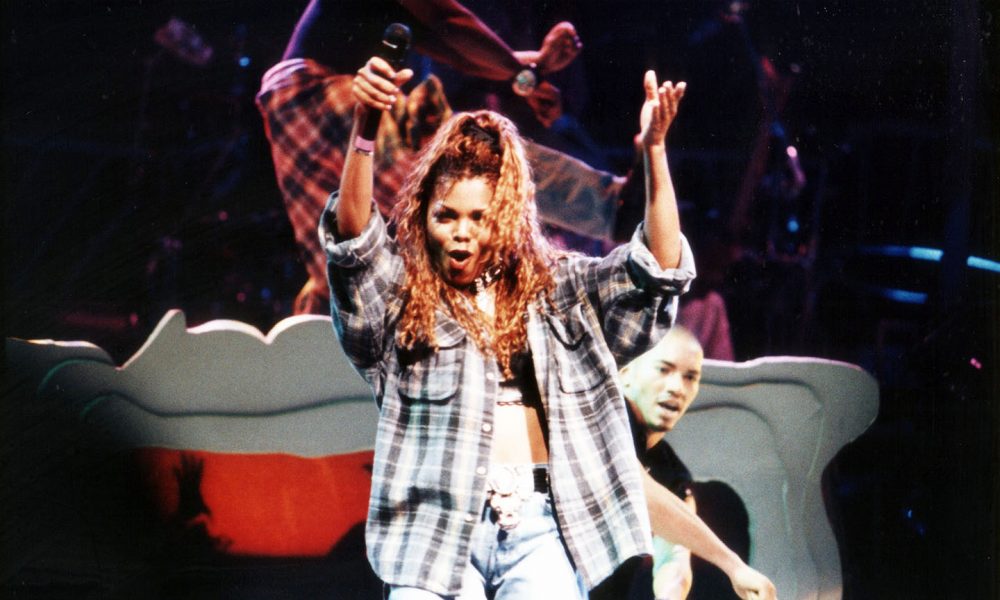 2021 was a memorable year for musical memes on TikTok, Instagram, and beyond. From dance crazes and sea shanties to (sometimes questionable) challenges, many of these videos provided an opportunity for older tracks to return to the spotlight and gain a new generation of fans. From classic 90s jams like Montel Jordan's "This Is How We Do It" to more recent hits, like Carly Rae Jepsen's "Call Me Maybe," here is a roundup of some of the biggest resurgent tracks of the year.
June 18
Trinidad Cardona – Jennifer
Trinidad Cardona signed to Island Records off the strength of his viral sensation, "Jennifer," so the young singer from Phoenix, Arizona is no stranger to skyrocketing success off the back of his hit single. "Jennifer" has seen a second life on TikTok, recently receiving 36,000 uses on the app off the strength of his most recent viral hit, "Dinero." The track is less affiliated with a particular trend than it is simply a catchy hit single that fans love to use on the app. There are a number of funny videos that feature the song, like this clip from user "@playboypita," who has no idea who Jennifer is, but can't stop dancing regardless.
Janet Jackson – Anytime, Anyplace
Janet Jackson's "Anytime, Anyplace" comes from her fifth album, 1993's Janet. It was written and produced by Jackson along with production duo Jimmy Jam and Terry Lewis, and released as the album's fifth single in May of 1994 by Virgin Records. The track reached No.2 on the US Billboard Hot 100 and became another R&B chart-topper for Jackson. Though it's almost 30 years old, the song has broken through on TikTok thanks to a song called "SLEEPZ SOUND" by P R I N C E and a trend in which users tap their feet and wave a towel over their head. There's a funny clip by "@dariong8," who celebrates coming home to a fully charged iPad and pizza rolls courtesy of dad.
Janet Jackson - Any Time, Any Place (Official Music Video)
Carly Rae Jepsen – Call Me Maybe
"Call Me Maybe" continues to be the hit that simply won't quit. By now, the story is famous. The song was written by Jepsen and Tavish Crowe as a folk song, but its genre was modified to pop following the production by Josh Ramsay. It was released in September of 2011 and absolutely dominated the charts. Moving to pop was an excellent decision, and Jepsen has been rewarded for her songwriting prowess. The song emerged on TikTok thanks to its undeniable chorus, and it's been used in a variety of ways, like in this video from "@hudsonvillebsbl."
Carly Rae Jepsen - Call Me Maybe
Rae Sremmurd – My X
Rae Sremmurd's "My X," from their 2015 breakthrough, SremmLife, is the revenge track we all want. The duo celebrates their successes as they shine on their exes. It's one of many hits from SremmLife, and it was their breakthrough hit, "Black Beatles," that first utilized a viral challenge to skyrocket the song to success. Rae are back, and "My X" has quickly taken over TikTok. The song has over 406K creations, with users being inspired by Swae Lee's energetic verse. User "@yodamnmomma" kicked off the dance trend, and many others have followed suit.
June 10
Montell Jordan – This Is How We Do It
"This Is How We Do It" signified a number of firsts. It was the debut single by Montell Jordan, and with its release on Def Jam, became the first R&B song the label put out. The decision turned out to be a good one, as the single peaked at No.1 on the Billboard Hot 100. The classic jam has become popular on TikTok thanks to a hilarious trend in which a father of triples showcases the easiest and most efficient way to load his children into a car.
Montell Jordan - This Is How We Do It (Official Music Video)
Fergie – London Bridge
What better way to prove you're a solo force outside of one of the biggest hip-hop bands in US history than to release a staggering debut single? That's exactly what Fergie did when she took time away from Black Eyed Peas to record 2006's The Duchess. That album's first single, "London Bridge," was an instant hit thanks to its iconic horn line and Fergie's swaggering, sexy lyrics. The song re-emerged on TikTok after user @krissianlourdes posted a transition video of her getting ready for the pool, which was quickly impersonated by @hollyjai_.
Fergie - London Bridge (Oh Snap) (Official Music Video)
Katy Perry – I Kissed A Girl
Despite her literal mountain of hits, Katy Perry might still be best associated with her salacious, raunchy 2008 debut single "I Kissed A Girl." The song emerged out of seemingly nowhere, with Perry asserting herself as a fully-formed pop star, eager to piss off staunchly old-school audiences with her ode to experimentation. The song hit the top of the charts in a staggering number of countries, proving that Perry's blend of pop perfection with lyrics that make you blush were not hampered by language barriers. The song occasionally pops up on TikTok, but it's found renewed interest of late during Pride Month, with users showcasing LGBTQ+ inspired makeup trends.
Katy Perry - I Kissed A Girl (Official)
Benny Mardones – Into The Night
Benny Mardones' "Into The Night" is the rare track that entered into the Billboard charts on two different occasions. The first time was when the song was originally released in 1980, and it appeared again nine years later when a similar version was included on his 1989 self-titled album. The pop anthem has stood the test of time, and it's found a new audience of late on TikTok thanks to a trend inspired by heartthrob @whiteyy18 who posted a lip-syncing video to his account at the end of May and inspired thousands of response videos.
June 4
Lady Gaga – Love Game
The fourth single from Lady Gaga's 2008 debut, The Fame, following "Just Dance," "Poker Face," and "Eh Eh," "Love Game" solidified one of the great pop runs in history. The song has re-emerged thanks to a Versailles-inspired AR effect on TikTok.Initially launched as part of TikTok's #MuseumMoment event – where users were given a tour of the world's leading cultural institutions – this AR effect offers an immersive experience for guests at the Palace of Versailles. Cue thousands of users donning powdered wigs and running around the French palace to the tune of "Love Game."
Lady Gaga - LoveGame (Official Music Video)
DJ Mustard ― Want Her
Cold Summer reframed DJ Mustard as more than a super-producer. On the project, the LA-based beatmaker assembles a sprawling collection of talent to highlight his shimmering, G-funk-indebted West Coast beats. "Want Her," one of the album's standout cuts, features Quavo from Migos and frequent Mustard collaborator, YG. Though the album was released in 2016, it's come back with a vengeance of late thanks to a TikTok trend in which users show off why they're an object of desire.
DJ Mustard - Want Her ft. Quavo, YG (Official Video)
Katy Perry ― Bon Appetit
Katy Perry has never been one to shy away from raunchy double entendres, and "Bon Appétit" is no different. The Migos-assisted track became a trap-pop hit off of her 2017 LP, Witness. "Bon Appétit" has re-emerged as a trending song thanks to a TikTok trend in which users use the cadence of Perry's delivery to playfully highlight different poses.
Katy Perry - Bon Appétit (Official) ft. Migos
May 24
The Mamas & The Papas – Dedicated to the One I Love
The sweet acoustic number from The Mamas & The Papas, "Dedicated to the One I Love," is an ode to all those missing a loved one. The song begins delicately with quietly strummed guitars before exploding into a wall-of-sound inspired number with rich harmonies and bombastic drums. The track is a perennial hit, reaching No.2 on the Billboard charts, in part to an electrifying performance on the Ed Sullivan Show. Despite its retro-leaning ragtime piano bridge, the song remains effortlessly fresh. The song has resurfaced on TikTok thanks to some humorous videos, like this instance of a dog photoshoot gone awry.
Dedicated To The One I Love
Phantogram – Black Out Days
Phantogram's 2014 smash hit, "Black Out Days," introduced the world to the duo's shimmering blend of electronic pop. With complex rhythmic patterns, rich, layered synths, and Sarah Barthel's beautiful vocals, the group quickly introduced an arena-ready of pop with enough left-turns to stay ahead of the mainstream. "Black Out Days" is the centerpiece of their record from the same year, Voices, which peaked at No.11 on the Billboard charts. The song has seen a resurgence on TikTok thanks to inspiring cover versions like this fascinating remix that's been slowed down by user "@diegorierad."
Phantogram - Black Out Days
Billy Currington – We Are Tonight
Billy Currington's massive 2013 country anthem, "We Are Tonight," is an ode to those long summer nights that never seem to end. The song blared from fraternities getting ready for Friday nights and at backyard BBQs refreshed with cold beer and delicious ribs. The track was written by country staples Marc Beeson, Sam Hunt, and Josh Osborne, whose anthemic chorus was an immediate earworm for country fans across the country. With guitars that recall The Edge, the song offered serious crossover appeal for alt-rock fans. The song was so popular upon its release that it reached No.1 on country radio. The song has appeared on TikTok in a variety of videos thanks to its good-time feels and inspirational message.
httpv://youtu.be//lJIB_s_7dcw?rel=0
May 17
Meryl Streep: Slipping Through My Fingers (From Mamma Mia!)
While ABBA has already been adopted by the TikTok generation, now the movie musical Mamma Mia is trending again. The stage show and film adaptation are both an eternal part of our cultural zeitgeist, and TikTokers across the globe have done a fine job once again reminding us of the musical-turned-movie's staying power and tapping into the song's theme of familial bonds.
Slipping Through My Fingers (From 'Mamma Mia!' Original Motion Picture Soundtrack)
Justin Bieber: Love Me
Justin Bieber's "Love Me" seems like it came out decades ago, but don't tell that to TikTok devotees. Beliebers across the world have ignited the 2009 Cardigans-interpolating track into an absolute anthem. The song has garnered mostly playful, well-choreographed videos, like this adorable video of a dancer impressing an infant. Other videos play into the humor of the app, like this entertaining creation from two women unable to remember the moves to their own dance.
Josh Turner: Would You Go With Me
Josh Turner's 2016 hit, "Would You Go With Me," started trending on TikTok simply because it's an extremely catchy song with relatable lyrics. Sometimes, the formula is simple. Here, Turner's chorus has led the charge. If I gave you my hand would you take it/And make me the happiest man in the world," he sings, and fans have run with the concept. There are some videos that are extremely touching, like a man and woman getting ready for their wedding. But there are also some hysterical renditions, like this woman celebrating her family's land acquisition by tipping her tiny cowboy hat. Whether tugging at heartstrings or hitting the funny bone, Josh Turner's "Would You Go WIth Me" has become TikTok's latest smash.
Josh Turner - Would You Go With Me (Official Music Video)
May 10
Bell Biv DeVoe: Poison
What's old is new again, with Bell Biv DeVoe's 1990 smash hit "Poison" is taking off on TikTok. Creators on the app are making videos using the song's pre-chorus (It's driving me out of my mind/That's why it's hard for me to find) to show what their parents looked like when this song came out all those years ago. The trend has taken on a few different lives, with the initial run showcasing young TikTokers imaging what their parents were doing when the New Jack Swing classic initially came out.
Most of them are simply montages, like this one from user "keyddaaa." But some take it a step further, like this clip from "sophiefromtokyo," whose aunt just happens to be the fashion icon April Walker. In the video, there are photos of her hanging out with Notorious B.I.G., LL Cool J, Queen Latifah, Mike Tyson, and more. Like the video of Walker, there's another video from "sophiaameyerr" who reveals that her mom was actually hanging out with Bell Biv back in the 90s. "Poison" impacted tons of lives back when it came out, and it's still making waves.
Bell Biv DeVoe - Poison (Remix)
t.A.T.u.: All The Things She Said
It's not quite clear how t.A.T.u's 2002 hit "All The Things She Said" became a TikTok sensation, but it's certainly clear why it became a smash. The song's epic chorus has been utilized by TikTok creators across the world, in a variety of languages, to highlight funny, heartbreaking, and tragic stories of regret and shattered expectations. It's an example of TikTok using its massive community to spread messages of awareness around toxic friendships, eating disorders, and the inability to communicate. It's a powerful use of the app's editing platform, and proof that the content creators can do so much more than create new dances and lip-sync.
t.A.T.u. - All The Things She Said (Official Music Video)
Busta Rhymes: #TwerkIt
Busta Rhyme's "#TwerkIt" remix featuring Nicki Minaj has recently been surging on TikTok thanks to the app's main trendsetter, Charli D'Amelio. Once Charli created not one, but two videos of herself dancing along to Nicki's verse, it was curtains. The choreography was first created by user dariushickman, but once D'Amelio got her hands on it, the video took on a new life.
Busta Rhymes - #TWERKIT (Explicit) ft. Nicki Minaj
May 3
Amine: Caroline
Aminé's "Caroline" has been a pretty steady hit since it first arrived in 2017, but it recently got a boost thanks to a TikTok trend that originated in the Philippines before coming stateside. Part of its appeal is the simple fact that Aminé's hit is extremely fun to dance to. It's smooth and playful, swaggering and cool. His use of ad-libs and sound effects made it ripe for TikTok users to play with.
Aminé - Caroline (Official Video)
Dierks Bentley: Black
TikTok has mostly been associated with hip-hop, skyrocketing new artists to the top of the charts, but the app has also had a profound effect on country music. Take Dierks Bentley's "Black," from a 2016 album of the same name. Fans of his took to the creative platform to make videos in which their world goes from color to black and white. The visuals reflect his lyrics: "Make my world go black/Hit me like a heart attack/Knock me flat on my back, yeah." The videos are united in a set of ideals, namely celebrating a country lifestyle full of fishing, rodeos, and sporting cowboy hats. But some of the best videos take the lyrics to heart, like this video where a soon-to-be husband and wife use the song to reflect how their lives are changing.
Dierks Bentley - Black (Official Music Video)
K'naan: Wavin' Flag
The next World Cup may not be coming until 2022, but that hasn't stopped TikTok stars from turning K'naan's hit "Wavin' Flag" into a revived smash. The song was originally released in 2008, but turned into a worldwide hit two years later when Coca-Cola used the undeniably infectious track as a promotional anthem for the 2010 FIFA World Cup.
K'naan is clearly no stranger to the power of a good sync, and TikTok stars have turned LÍCIA's remix of "Wavin' Flag" into humorous meditations on false expectations. The creations run from inappropriate to TMI, but the best have run the gamut from an adorable lunch area for squirrels to a kid having his parents sabotage his diet. And sure, there are a few that you may want to check out away from young children, it's hard to resist K'naan's sweet tune accompanying a young adult's misguided expectations that track is "the easy high school sport." Some of us are better off staying far away from the soccer field, after all.
K'NAAN - Wavin' Flag (Coca-Cola Celebration Mix)
April 26
Bee Gees: More Than A Woman
Coming off the success of their HBO doc, How Can You Mend A Broken Heart, the Bee Gees are back in the mix thanks to their 1977 hit "More Than A Woman" from Saturday Night Fever. It's a bit hard to describe the "More Than A Woman" trend going viral on TikTok right now, but it involves creators using a number of clever cuts to show the various sides of themselves.
The TikTok trend involves cutting every time the strings change notes, creating a rapid delivery of multiple angles that users have been creatively utilizing. The original clip used a scene from the 90s rom-com film Clueless and set it to the song. Once that took off, it was only a matter of time before users started adapting it into something entirely new.
More Than A Woman (From "Saturday Night Fever" Soundtrack)
Rusted Root: Send Me On My Way
Rusted Root took a roundabout path towards virality. The Pittsburgh-based group, formed in 1990, plays an eclectic blend of rock music inspired by African, Latin American, and Indian styles. Their smash hit, 1994's "Send Me On My Way," started popping up on TikTok thanks to a cover version of the song made by Guy Meets Girl.
The acoustic rendition has been used to soundtrack sweet moments throughout the app, like a young couple announcing a pregnancy to their families, a girlfriend surprising her boyfriend on Valentine's Day while he works a double shift, and a birthday surprise. It's the kind of viral moment that gives you hope in apps like TikTok – that outside of the chase for success and 15 minutes of fame – there's a desire to bring people together through shared stories of joy.
Rusted Root - Send Me On My Way (Official Music Video)
Vanessa Carlton: A Thousand Miles
Sometimes the best viral moments come from the most unexpected places. Sure, the young rappers in Florida's flourishing hip-hop scene are no strangers to having trending songs, but who could have anticipated the success of flipping a sample of Vanessa Carlton's 2002 piano-pop hit "A Thousand Miles" into one of the biggest songs of the year.
The juxtaposition between Carlton's catchy hit and the intense swagger of FastMoney Goon, Spinabenz, Whoppa Wit Da Choppa, and Yungeen Ace is palpable, but the group exploits the tension and reworks it into one of the biggest rap songs out right now. And because of the way virality works, "A Thousand Miles" is once again making its way across the internet, reminding fans of its undeniable brilliance.
April 19
Salt-N-Pepa: Whatta Man
Nothing can beat a brilliant needle-drop moment, and a key TV or film sync can instantly propel a song back into the zeitgeist. After a surprise cameo (and performance) of their 1993 collab hit with En Vogue, "Whatta Man" in the new Coming 2 America sequel, Salt-N-Pepa is scaling the charts once again (and TikTok) with the new #YouSoCrazy challenge. Along with generating an uptick in "Is Zamunda a real country?" Google searches, the sequel's use of "Whatta Man" was a home run.
En Vogue (with Salt-N-Pepa) - Whatta Man (Official Music Video)
Steely Dan: Dirty Work
Sometimes a song doesn't need prime placement in a film to go viral. In this case, Steely Dan's 1972 classic "Dirty Work" got a big boost after appearing in the trailer for the new Suicide Squad film. Part of this is due to the massive footprint Suicide Squad has, but it's also hard to deny the importance of Steely Dan's "Dirty Work" here. It's one of the greatest pop-rock songs of all time: an ode to independence and standing up for yourself.
Nelly Furtado: Say It Right
Among all the ways songs can experience a resurgence, TikTok dance trends remain the tried-and-true path to virality. Who could forget Nelly "I'm Like A Bird" Furtado's domination of the early-to-mid-aughts? But after teaming up with Timbaland, Furtado turned into an R&B force, ruling the charts with songs like "Promiscuous" and "Say It Right" off her 2006 album, Loose. Now fans are reimagining "Say It Right" by slowing it down and creating a synchronized dance on TikTok, which has sent the song sailing again. With any luck, maybe a remix is in the works? Just as the app gave way to one of the biggest remixes of all time with Lil Nas X's "Old Town Road" featuring Billy Cyrus.
Nelly Furtado - Say It Right (Official Music Video)
Listen to all the best viral tracks on TikTok on Apple Music and Spotify.