10 Takeaways From The Bee Gees' 'How Can You Mend A Broken Heart' Documentary
A deep dive into the tales of the brothers Gibb as told in the 2020 documentary about their lives and legacy.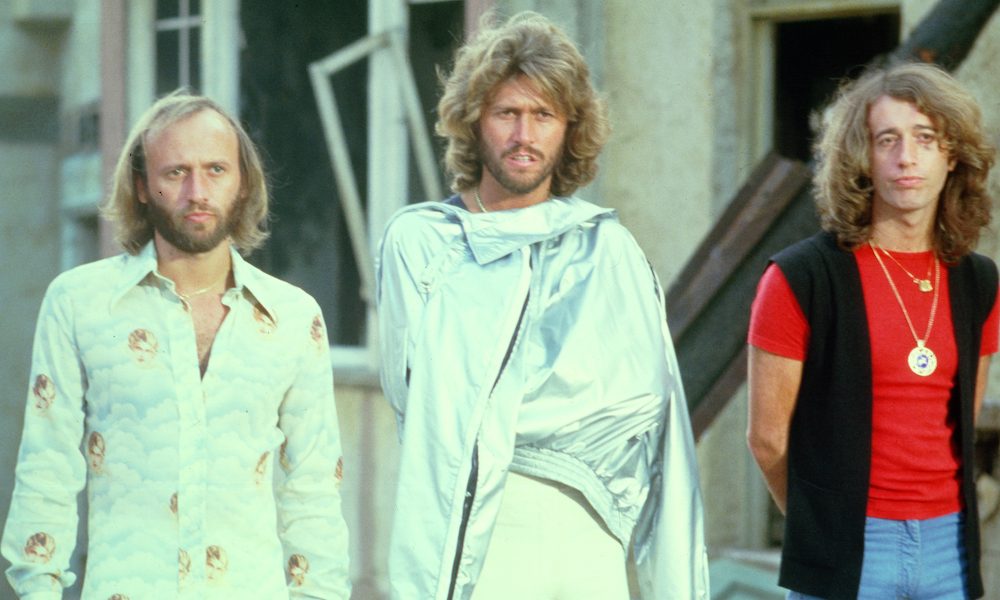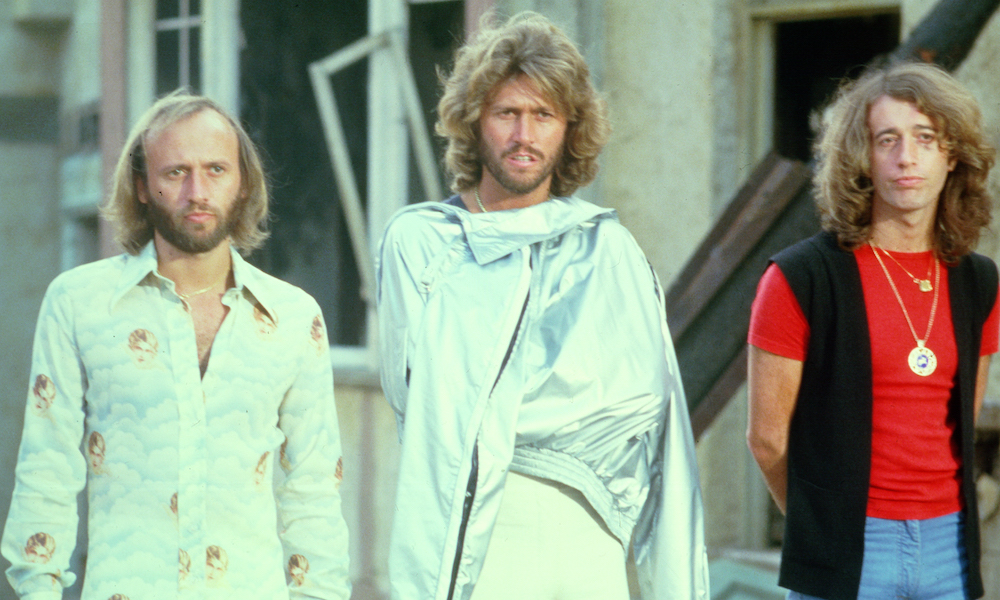 Hearing Barry Gibb admit that he has never got over the death of his brothers Maurice and Robin, the answer to the question How Can You Mend A Broken Heart is simply that, in this case, you can't. The documentary of that title, named after one of the brothers' countless classics, tells the story of the Bee Gees with such empathy that the viewer grieves with Barry, while rejoicing in the legacy of one of pop's most enduring groups. The film debuted on December 12, 2020, both in theaters and on HBO Max.
Much of that history has been told many times before, but director Frank Marshall and his creative team have nevertheless fashioned a fresh take on their rise to global success, sales of more than 220 million records, and their survival on the often turbulent currents of fame.
The Bee Gees: How Can You Mend a Broken Heart (2020) | Official Trailer | HBO
The Polygram Entertainment presentation offers some fascinating archive material, with home movies, indelible hits, improbable haircuts, and the keepsakes of so many decades in the public eye. It also contains new and often revealing interviews with Barry and with friends and admirers Eric Clapton, Mark Ronson, Noel Gallagher, Lulu, Nick Jonas, Chris Martin, and Justin Timberlake. Here are ten lesser-known morsels that help to make up these engrossing tales of the brothers Gibb.
The birth of the Bee Gees can be pinpointed at December 25, 1954
The Gibb boys inherited some of their creative drive from their father, Hugh, himself a musician and described by Maurice in an archive interview in the film as "the most ambitious man, I think, in the Gibb clan." The moment it all went up a notch came one festive season. "My ninth Christmas, there was an acoustic guitar at the end of my bed," recalls Barry. "Robin and Maurice started to collaborate and sing with me, and we started doing gigs as a teenage act."
Robert Stigwood's adoption of the Bee Gees surprised Eric Clapton
Australian entrepreneur Robert Stigwood embraced the eager trio early in 1967, when his NEMS management colleague Brian Epstein passed him their demo tape. He took them on, promoting them extensively in the British media and helping to set the scene for the striking "New York Mining Disaster 1941" to become their debut UK hit. Maurice says the group went from being Beatles nuts to partying with them, in five months. But the management deal came as a surprise to Eric Clapton, who explains that he thought the agreement that he and Cream had with Stigwood was exclusive. "Robert was so eccentric," he says. "I mean, bonkers."
New York Mining Disaster 1941 (Mono)
One of their early classics might have been recorded by Otis Redding
The Bee Gees' pop credentials were informed not just by an inherent sense of melody, but by a soulfulness based on their love of Motown and of Otis Redding. Stigwood introduced Barry to see Otis perform at the Apollo Theater in New York and said he wanted them to write the soul man a song. ""To Love Somebody' was born that night," says Barry. But sadly Redding never got to record it, and died in December, 1967. When uber-producer Mark Ronson discovered the track, he became obsessed with tracking down every version of it, from Nina Simone's onwards.
Success brought material riches…and personal challenges
"I had six Rolls Royces before I was 21," says Maurice. "I don't know where they are now, but that's how crazy it was." But it wasn't all plain sailing. "I stopped really knowing Robin and his personal life once we became famous," says Barry. "And the same with Mo [Maurice]. Our lives became three different lives. We were no longer living the same lives. It was really me and Robin that were in conflict, and I think Maurice was in the middle."
A Robin Gibb show in New Zealand nearly caused a riot
During the period in which he had left the group and was pursuing the solo career that delivered a major hit in "Saved By The Bell," Robin Gibb played a show in Auckland in 1970. As footage in the documentary shows, it did not go well. The audience were expecting Bee Gees hits, not Robin's solo material, and some clambered on stage, to be restrained by security staff. Gibb retired hurt.
The Bee Gees' underrated inspiration was a hit group who started in the 1920s
Harmony kings the Mills Brothers began performing in the late 1920s and were still going in the early 80s, selling a cool 50 million records along the way. Their influence is often underestimated, but not by the Bee Gees. "We fell in love with the Mills Brothers," says Barry. "They all did something unique in their own way. At the same time, Robin and I did two different leads, and Maurice would always know where to put that other melody, to make a three-part harmony. They mirrored what we wanted to be."
Stimulants nearly drove the group off the rails
The early 1970s brought the Bee Gees a new wave of popularity and consecutive gold-selling US singles in "Lonely Days" and the titular, chart-topping "How Can You Mend A Broken Heart." But all was not well. "We were not really that good when it came to doing anything without a pill," says Barry. "Or without a drink. It was destroying us. That became the battle. The fight to survive being a pop group." Adds Maurice: "I was becoming the town drunk. I think I had about two grand in the bank and I lived next door to a fish 'n' chip shop."
How Can You Mend A Broken Heart
A falsetto fadeout was inspired by the Stylistics…
The pressure was on the Bee Gees when they convened with the great soul producer Arif Mardin in Miami to make the Main Course album. They were well aware that their recent dismal commercial fortunes had endangered their very future as recording artists. But the birth of their future sound arrived in the song "Nights On Broadway" (originally titled "Lights On Broadway") when Mardin encouraged Barry Gibb to continue with the falsetto vocal he tried for the first time in the song's fadeout. Indeed, the documentary pays visual homage to the Stylistics, who as Maurice says, were much admired by the Gibb brothers, along with other R&B outfits featuring a falsetto lead, such as the Delfonics.
…and another gem was created with a tip of the hat to Chopin
The Bee Gees worked on the era-defining soundtrack for Saturday Night Fever at the famed Château d'Hérouville, near Paris, chiefly because Elton John had recorded Honky Château there. They found a building that was by now in a state of disrepair, without even central heating, but they persevered to create many of the songs for the record-breaking album. "Chopin had stayed there," says keyboard player Blue Weaver. "Stigwood phoned up and said to Barry 'I need the best love song you've ever written for the movie.'
"So we went into a room in the château. Every time I looked at this piano, I envisaged Chopin sitting down and playing. I sat down at the piano and thought of his 'Prelude in E Flat.' I knew Barry could sing in E flat. Through the stained glass window came a beam of sunlight," Weaver recalls, quoting the lyric "'…morning sun.' All the emotions are still there. When you talk about it, it all comes back," he says, welling up. "My heart is in that song."
The disco demolition had sinister undertones
The film documents the extreme anti-disco backlash of the late 1970s that ruthlessly identified the Bee Gees as one of its main targets. In particular, we see footage of the infamous, so-called Disco Demolition Night at Comiskey Park in Chicago, at which a crowd of 50,000 witnessed the blowing up of a crate of disco records, in a stunt that ended in a riot.
Listen to the best of the Bee Gees on Apple Music and Spotify.
Except that, as house music producer Vince Lawrence remembers noticing, many of the albums that people brought along to vent their supposed fury at the dance craze weren't disco at all. "They were basically black records," he recalls, as we see images of such decidedly non-disco albums as Songs In The Key Of Life and What's Going On. "It was a racist, homophobic book-burning."
The sad coda to How Can You Mend A Broken Heart comes as Barry Gibb says of Maurice, Robin, and their younger brother Andy: "I can't honestly come to terms with the fact that they're not here anymore. I've never been able to do that. I'd rather have them back here and no hits at all." It's a poignant end to an engrossing celebration.
Buy or stream the Bee Gees' How Can You Mend A Broken Heart song collection.