'Honky Château': Elton John, 'Rocket Man' And A Rise To Superstardom
In an 18th-century château in the French village of Hérouville, Elton set about making the follow-up to 'Madman Across The Water.'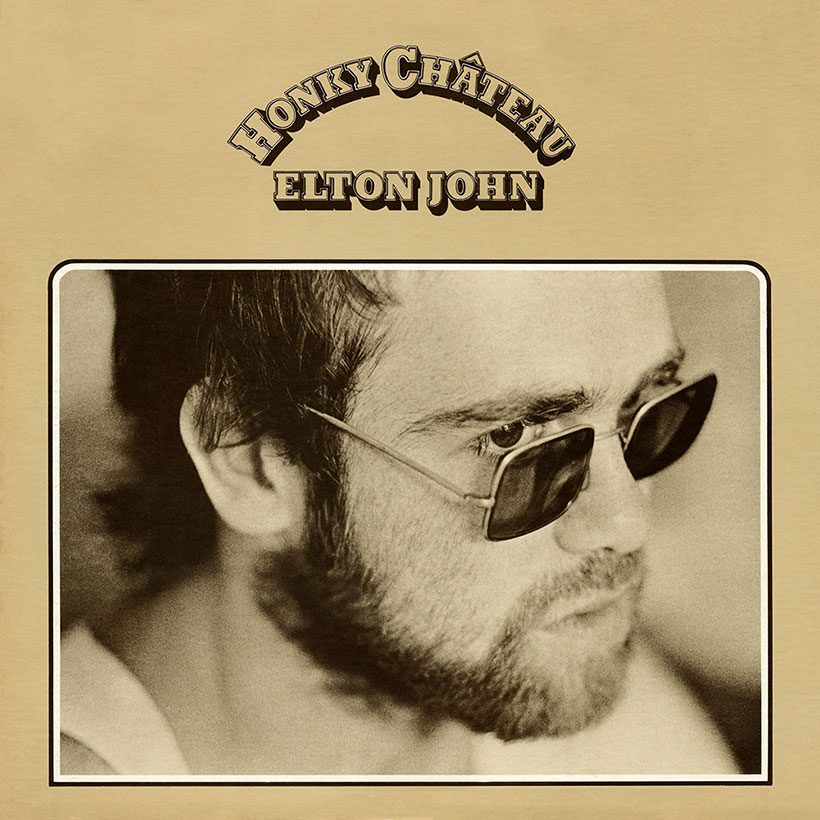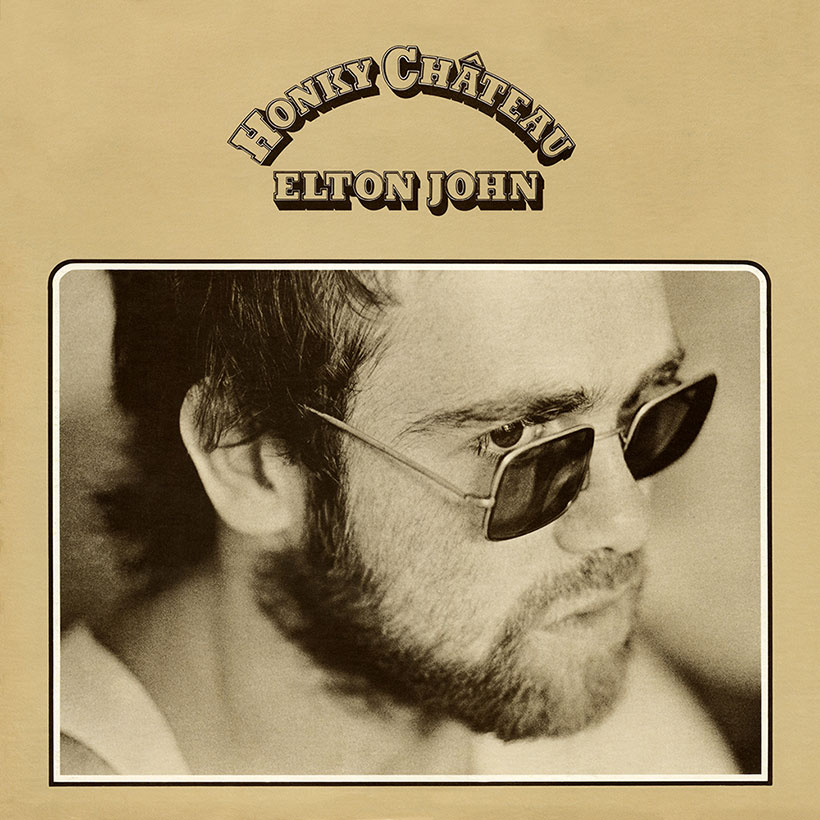 No one would argue that it was the American audience he discovered – and that discovered him – that helped Elton John conquer the world. But there were certain other locations in his early years of emergence that were vital in that victory. One of them was an 18th-century château in the French village of Hérouville where John set about making the follow-up to Madman Across The Water, Honky Château.
Some 25 miles north of Paris, the château housed a recording studio where Elton and his already well-established band arrived early in 1972. In this relaxed environment, where the studio clock ticked so much more quietly than at home, he and his core team – bassist Dee Murray, drummer Nigel Olsson, new guitarist Davey Johnstone, ever-present co-writer Bernie Taupin, and producer Gus Dudgeon – created a new staging post for an artist determined to keep breaking new ground.
Expectations were, by now, growing palpably higher, at least across the Atlantic. Startlingly, Madman Across The Water didn't chart on its initial UK release (despite the fact that its predecessor, Tumbleweed Connection, spent 11 weeks in the Top 10 there) and many critics sniffed at the density of its song constructions.
But the album turned gold in America even during that French sojourn, and went double platinum in the 90s. Elton had devoted a great deal of time to breaking America, and Honky Château would raise his game to new levels. He and the band loved the pastoral atmosphere of the château so much, it became their creative bolthole for three albums in a row.
Recording sessions: 'It will shock a few people'
The dawn of 1972 had Elton making ever greater inroads into the American album rock market and the holy ground of FM radio. After the breakthrough of "Your Song," the singles "Friends," "Levon," and "Tiny Dancer" were more modest crossovers to AM pop radio in the US, but they were his pulse at a time when British acceptance of his sometimes introspective style was patchy at best.
With the relocation to France came a resolve to sidestep the already well-worn singer-songwriter syndrome and to create a "band" vibe. "It's going to be a really funky album," said Taupin in an interview early that year, as quoted in David Buckley's Elton: The Biography. "It will shock a few people. I think we've gone as far as we can on the grand scale with string arrangements and that. We just want to get back to the roots."
The appointment of 21-year-old Scot Davey Johnstone came out of left field, but it proved to be inspired. His arrival expanded Elton's trio to a much more flexible quartet format, and he proved eminently capable of building from his folk music background into a rock-oriented lead guitar role that became the band's bedrock for decades to come.
"Getting it together in the country" was already the imagery of rock cliché, but there was something entirely agreeable about the working and living conditions in this home from home that proved joyously productive. Engineer Ken Scott told Buckley: "The decision had been made that Madman Across The Water was the end of Chapter One and that it was about time to move on and do something completely different, and that something was Honky Château."
Writing the songs: 'It was like the Motown hit factory'
On many days, Bernie would come down to breakfast with a sheaf of lyrics that Elton would then "visualize" and turn into what were often fully-formed melodies. He would then work the songs up with a band who intuitively knew how to follow him as the compositions soared off the page and onto tape. It was the dream scenario of John and Taupin's fabled two rooms, but now in the same castle.
"I don't think anyone realises the pressures artists go through when they record, putting their body and soul into it, and I can't explain the incredible difference it made working in France," John told Sounds. "We turned up with the studio booked and hardly anything else, and for two weeks it was like the Motown hit factory. Bernie was upstairs writing and Maxine [his wife] rushing down correcting his spelling, throwing the lyrics onto the piano and then me working on them with the band sitting around waiting to play as soon as I'd finished."
5 Elton John Songs You Need To Know
Ken Scott witnessed such prodigious innovation at close quarters. John, he recalled to Buckley, would peruse the lyrics offered by Taupin. "[He] would look at them and say, 'Oh, that one looks good,' and he would put it to one side and he'd keep going through them until he'd come up with two or three that he really liked. Then he would go over to the piano and start working on them… where Bernie might have written something as a verse, Elton would take a couple of lines from it and turn it into the chorus. It was very impressive."
Within just two weeks, they had finished Honky Château. Elton conjured the musical illustration to Bernie's radiant lyric for "Rocket Man" in ten minutes flat, and found the precise milieu for the poignant new song Mona Lisas And Mad Hatters'. Further tracks, notably the playful "Honky Cat" and the slinky "Hercules" and "Mellow" delivered the funk flavour that the lyricist had promised, while songs such as "Salvation" and "Amy" had glorious depth. "Slave" had a country vibe heightened by Johnstone's steel guitar and "I Think I'm Going To Kill Myself" added dark humor.
Elton John - Rocket Man (Official Music Video)
Release and critical reception: 'It's the turning point in his career'
Journalists who were treated to an early, rough mix were excited at what they heard. Before the end of February, Penny Valentine was writing in Sounds: "The new album is going to do more for Elton John than anything he's ever cut before. Likely to be the 'win friends and influence people' of all time, in the sense that it's really the turning point in his career. A career that for the past 12 months has had an oddly bumpy road to travel in England and given him a rough passage in terms of criticism."
As he prepared for the release of Honky Château, on May 19, 1972, the artist shared that feeling of achievement and anticipation. "You know The Beatles made five or six good standard albums and that was something new, something special that took them that one pace up," he told Valentine. "That's what I think this is going to do for me – especially in this country where I feel I've gone down in people's estimation.
"The tour we did at the end of last year did prove to me that people still want to see me, but I think people got to the point where they felt I desperately needed an orchestra behind me, that I was weak and fabricated."
"Rocket Man (I Think It's Going To Be A Long, Long Time)" was the obvious contender for lead single, released on March 3 and an instant success. It was a game-changer for Elton in the UK, where it reached No.2 behind his friend Marc Bolan's T.Rex smash "Metal Guru." In the States, the space mission-inspired song hit No.6, followed by another Top 10 home run with "Honky Cat."
Elton John - Honky Cat (Estadio do Flamengo, Rio, Brazil 1995)
On July 15, Honky Château achieved something that Elton had never done before in America – and which he certainly hadn't done in his own country yet, either. On the US album chart for that week, the album toppled The Rolling Stones' Exile On Main St from the top spot, giving the British singer-songwriter his first No.1 in the US. It stayed on top for five weeks and remained on the chart for a whopping 61. By July, it was gold.
Perhaps even more importantly, the album transformed his fortunes back home. It crashed into the chart at No.2, staying there for two weeks and for seven in the Top 10. For an artist who took his sales rankings very seriously indeed, this was a significant moment. Elton was now, truly, on his way.
Honky Château: the legacy
Producer Gus Dudgeon, remembering the Honky Château sessions in a 1975 interview with the publication Circus Raves, said: "We took so many gambles, and when it turned out the way it turned out I just could not believe it. It was the first album that the whole band played on…from then on Elton could go on stage and say, 'This is my band, this is my album, this is what it's about.'"
Listen to the best of Elton John on Apple Music and Spotify.
"Really everyone rose to new heights in France – especially with Davey in the band," said Elton in that Sounds interview. "It was the first time we'd really got together with him and he gave everyone such a boost. I don't think even Dee realised he could play bass the way he played on those sessions.
"I don't think you can carry [that] rock'n'roll thing on your own, it doesn't work," he went on. "And emotionally I don't think I could have coped. I need other people around and I believe in sharing success. If you keep it to yourself you end up going stark staring mad."
Buy or stream Honky Château.