Phantogram Talk New Music And Playing Life Is Beautiful Festival
uDiscover caught up with one-half of the duo, Sarah Barthel, as she prepares for their headlining set at Life Is Beautiful Festival in Las Vegas this weekend.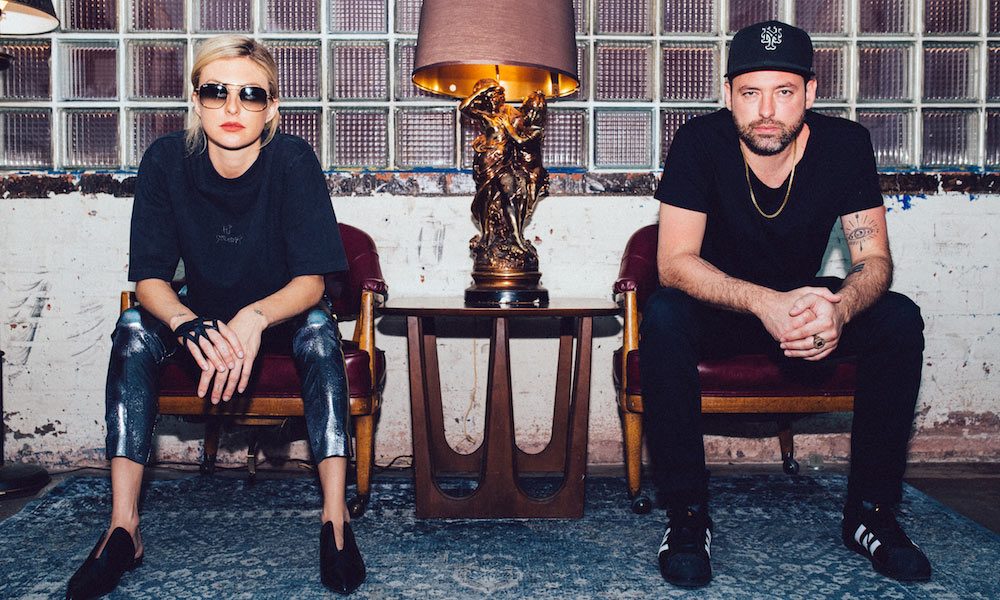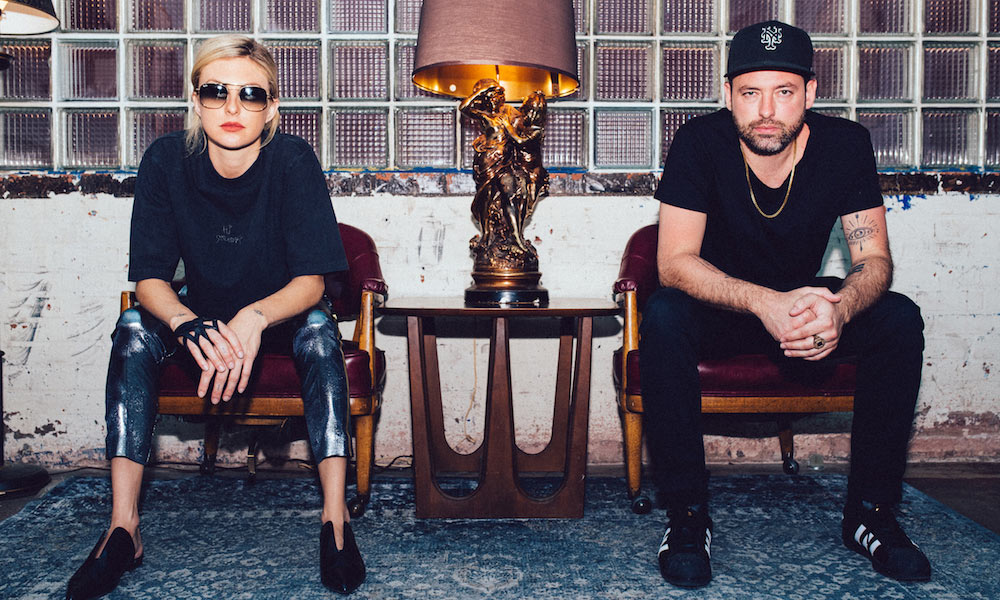 Electro-pop duo Phantogram are back in full force, with new material and a national headlining tour. The New York-turned-LA outfit of Josh Carter and Sarah Barthel have been busy in the studio working on new material, following 2016's Three.
The electronic-rock group have been pushing the boundaries of pop for over a decade and continue to do so with their two new singles, 'Into Happiness' and 'Mister Impossible'.
As the two continue their North American trek, uDiscover caught up with one-half of the duo, Sarah Barthel, as she prepares for their headlining set at the Life is Beautiful Festival in Las Vegas this weekend, on Sunday, 22 September. Having played the festival back in 2014, Barthel was excited for their return to Life is Beautiful this year.
"It's one of our favourite festivals," Barthel tells uDiscover Music. "It's up there with Hangout Fest and Lollapalooza."
While the duo has been actively touring all summer, Barthel says nothing can compare to a festival crowd.
"When you're playing your own headlining show, you get to use all your own production, but you can't top the energy level of the fans at festivals," Barthel says.
Phantogram - Into Happiness
The singer, who spent her birthday at the Park MGM this year, also talked about her love for Sin City.
"I love Vegas and everything about it," Barthel exclaims. "It's a great people-watching place. "I love gambling, playing Blackjack and traveling in limousines. It's the only place in the world where it's the preferred mode of travel, like taking an Uber," Barthel jokes.
Barthel also praises another Life is Beautiful headliner, Billie Eilish, who recently covered the group's 2016 hit, 'You Don't Get Me High Anymore' for BBC 1 Radio and called it, "one of her favourite songs."
"It's really awesome to see an artist grow so massively that's inspired by our music," Barthel says of Eilish. "She's so real and honest and the masses finally caught onto that and I think [her success] hopefully changes what pop music is. I admire how she uses darkness as a pop mechanism."
As for Phantogram, the group has "always been driven towards darker musical elements". That being said, their recent single, 'Into Happiness', skirts the border between dark and light, a bittersweet song that combines darkwave synths with Barthel's bright vocals.
When asked about what their new music will entail, Barthel promises more "experimental pop" and "more bangers," which is exactly what their latest single, 'Mister Impossible' delivers.
'Mister Impossible' was written in the band's Laurel Canyon studio and recorded at Rancho de la Luna in Joshua Tree, where the duo has been working on new music for their upcoming project.
With a musical partnership that has lasted over a decade, Barthel says the duo's songwriting process has evolved over the years, but is still based on mutual trust. "With Josh and I, there are no egos involved," she says.
Carter is still the prolific beatmaker and crate-digs for new and unlikely sounds and samples. The two recently made a pit stop at "an amazing record store," Twist & Shout in Denver, while on tour.
Since their 2010 debut Eyelid Movies, the duo remain true to their DIY roots, handling writing, recording and production duties before polishing the final album in the studio.
"Josh and I usually work out the songs ourselves, so by the time we're ready to head into the studio, they're usually fully formed," Barthel says.
Before Barthel heads off to soundcheck, we ask what her fantasy tour rider would be?
"A hot massage therapist," Barthel jokes. "A different one for each night on tour!"
Listen to the best of Phantogram on Apple Music and Spotify.
Life is Beautiful festival takes place in Las Vegas 20th – 22nd September. If you're attending, stop by and visit uDiscover Music at 11th Street Records, 1023 Fremont St (next to the East Gate entrance) between 3pm and 8pm. You'll be able to get a selfie with Freddie Mercury, put yourself on the cover of Abbey Road and potentially win lots of giveaways.
Format:
UK English