Best Jazz Love Songs: An Essential Romantic Playlist
Capturing the joyful essence of what it feels like to love and be loved, the best jazz songs are timeless expressions of the deepest emotions.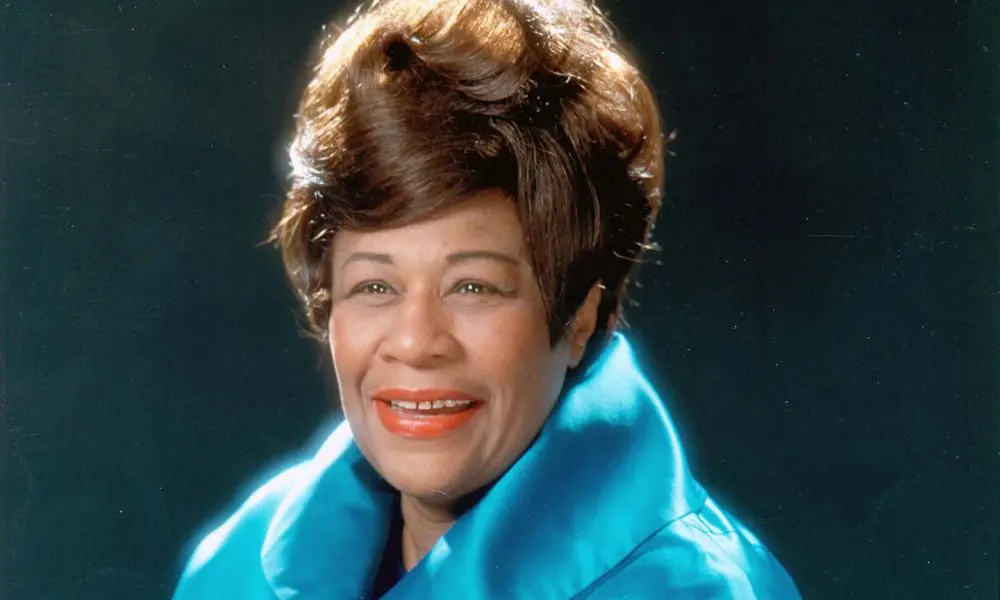 From Ella Fitzgerald and Billie Holiday to Stan Getz and Roy Hargrove, the best jazz love songs are timeless expressions of the deepest feelings human beings can have.
Popular music in all its many forms has been dominated by songs about love and the mysterious affairs of the human heart, though they come in various guises: some as declarations of undying affection, others as wistful reflections of lost or unrequited love. And there are even those that are vengeful accusations of a love wronged, or tales of amour gone bad. Jazz has had its fair share of all the above, but the best jazz songs are often achingly romantic, with melodies that capture the joyful essence of what it feels like to love and be loved.
With that in mind, we've set out to woo you with a sublime selection of some of the best jazz songs inspired by Cupid's arrows.
Listen to the best jazz love songs playlist on Apple Music and Spotify.
Ella Fitzgerald: Let's Do It
"Birds do it/Bees do it/Even educated fleas do it/Let's do it/Let's fall in love." So sang Ella Fitzgerald on this, her sublime reading of a Cole Porter song packed with wordplay and witty double entendres. It was written as far back as 1928 for a musical called Paris, and has been covered by a host of musicians, ranging from Bing Crosby and Dinah Washington to Alanis Morrisette and Joan Jett with Paul Westerberg. Few sang it better, though, than jazz's First Lady Of Song.
Billie Holiday: Love Is Here To Stay
No singer could convey emotion as sincerely as Lady Day, who drew on her own experience of affairs of the heart to inform her gently swinging rendition of this George and Ira Gershwin song. Ben Webster can be heard on tenor sax on this performance, which was recorded in 1957, just two years before Holiday's untimely death at the age of 44. Tony Bennett and Diana Krall revived the song on their 2018 duets album, Love Is Here To Stay, and other notable versions have come from Dinah Washington and Ella Fitzgerald.
Michael Brecker: The Nearness Of You
From Cheltenham, Pennsylvania, this tenor saxophone maestro drafted in the distinctive voice of folk troubadour James Taylor to adorn his transfixing 2001 version of a Hoagy Carmichael and Ned Washington tune that was a hit first for Glen Miller in 1940. Accompanying Brecker and Taylor are jazz luminaries Herbie Hancock, Charlie Haden and Pat Metheny.
Anita O'Day: Angel Eyes
This Kansas City chanteuse was a one-of-a-kind vocalist who could sing the words from a till receipt and make it sound supremely soulful. Here, bathed in luscious strings and swirling harps, she's in full torch song mode as she describes the hypnotic effect of an ex-lover's eyes. Written by Matt Dennis and Earl Brent in 1946, this mournful ballad has inspired many interpreters over the years, including Frank Sinatra and Sting.
Roy Hargrove: A Time For Love
Hargrove's burnished trumpet, with its nuanced phrasing, is as compelling and expressive as the human voice on this nocturnal ballad written by Johnny Mandel and Paul Francis Webster. Hargrove doesn't need words to convey the song's romantic sentiments, and the presence of a lush orchestral accompaniment adds a deeper glow to his performance.
Oscar Peterson: My One And Only Love
Duke Ellington hailed this Canadian-born ivory tickler as the "Maharajah of the keyboard," and his mastery of the piano is immediately apparent on his virtuosic 1964 rendering of a popular song by Guy Wood and Robert Mellin. Many singers – from Sinatra to Rod Stewart – have covered the tune, but Peterson shows that you don't need to be a vocalist to express the true romantic essence of the song.
Lester Young: I Can't Give You Anything But Love
Peterson pops up again (with his trio) accompanying legendary tenor saxophonist Lester Young on his breathy but blithe interpretation of this 1952 recording of the famous Jimmy McHugh and Dorothy Fields song that was debuted by singer Adelaide Hall in 1928.
I Can't Give You Anything But Love
Ben Webster: When I Fall In Love
Though he had a big, breathy, masculine tone and could make his instrument grunt and growl, Kansas City tenor saxophonist Ben Webster proved himself a sensitive interpreter of slow ballads. This is a love song strongly associated with Nat King Cole – who recorded it in 1956 and had a No.2 UK hit with it a year later – but Webster's take, with minimalist accompaniment, is a memorable one, highlighting his soulful approach to jazz.
Blossom Dearie: You For Me
A New York pianist and singer whose voice was distinctively wispy and delicate, Blossom Dearie (her real name) showed a seductive side on this sprightly reading of a Bob Haymes-written tune that uses a fishing metaphor to describe mutual attraction. Featuring Herb Ellis on guitar and Ray Brown on bass, it's taken from her 1957 self-titled debut LP for Verve Records.
Stan Getz and Gary Burton: Little Girl Blue (Quiet Now: Body And Soul)
Saxophonist Getz and vibraphonist Burton join forces on their mellow duo version of a Rodgers and Hart song that singer Nina Simone made her own in 1958. Nothing in jazz is quite as seductive as Getz playing in a tender, romantic mode, weaving silken phrases that make the heart sing. Burton is the perfect accompanist, providing soft, shimmering chords underneath Getz's airy effusions. Love never sounded so good.
Looking for more? Discover the best jazz singers of all time.