The Best Grammy Performances Of All Time
From emerging artists to legendary icons, here are some of the best Grammy performances of all time.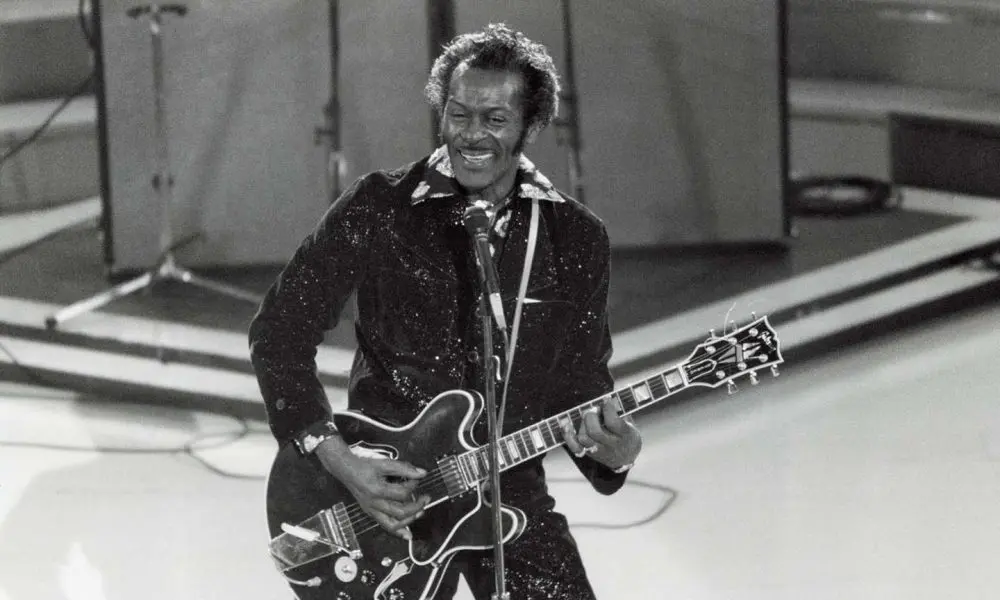 In its 60 years of existence, the Grammys have remained the most compelling event of awards season. A lot has changed since the music's best and brightest gathered in the Grand Ballroom of the Beverly Hilton in 1959. This arena-sized event now features more categories, more awards and a bounty of Grammy performances, each one more ambitious than the next. From Michael Jackson's famed Moonwalk to cross-generational collaborations and let's not forget Bob Dylan's "Soy Bomb" incident, the Grammys have no shortage of memorable moments. Now with "Music's Biggest Night" returning to New York for the first time in 15 years, here are some best Grammy performances of all time.
Stevie Wonder: You Haven't Done Nothin (1974)
In the annals of Grammy history, Stevie Wonder has no shortage of accolades to his name and history-making Grammy performances, from his "Superstition" performance after taking home album for the year for Innervisions to taking part in the star-studded ensemble with Nile Rogers, Daft Punk and Nile Rodgers in 2014. But in 1974, he brought the house down with his political anthem, "You Haven't Done Nothin" that had everyone up and dancing in their seats and electrified audiences at home.
Ella Fitzgerald And Mel Tormé (1976)
While jazz icon Ella Fitzgerald was never an official performer at the Grammy Awards, she still managed to steal the show when her and co-presenter Mel Tormé launched into an impromptu scat session on live television, showing the kids how it's done. Even 17 years after she won during the first Grammy awards, it was a rare treat to see her appear on a televised performance. Mel Tormé is no slouch either.
Rick James: Give It To Me Baby (1982)
Sequins, glitter, and unadulterated sex appeal, these are the hallmarks of a Rick James performance. James was nominated for both Best Rock and Best R&B performance, a prime example of his crossover appeal. Introduced by a clean-cut John Denver, the emcee introduced him by saying, "First there was rock. Then there was hard rock. Then there was punk rock, and now thanks mainly to our next performer, there's punk funk," before James took to gyrating around the stage, playing the drums and keyboard and the audience.
Herbie Hancock: Rockit (1984)
When future generations ask, what were the 80s like, you can just point them to this video of veteran jazz pianist Herbie Hancock with his keytar surrounded by break-dancers, disembodied androids and Grandmaster D.ST scratching behind him. That year saw breakout Grammy performances from both Prince and Tina Turner but Hancock's electronic-crossover set remains a touchtone in hip-hop culture and MTV.
Chuck Berry, Stevie Ray Vaughan And George Thorogood: Maybellene (1984)
When three guitar greats get together, sparks will fly, which is what happened when these legends convened on one stage to honor Chuck Berry, who was to receive a Lifetime Achievement Award. Berry goes full duck walk before bringing the two blues guitarists Stevie Ray Vaughan and George Thorogood up on stage to join his performance of "Maybellene," followed by his other iconic hit,, "Roll Over Beethoven." After their set was over, Berry accepted his award with a hearty "Long live rock 'n' roll!"
Chuck Berry: "Long Live Rock And Roll!" | Recording Academy Remembers
Eric Clapton: Tears In Heaven (1993)
There wasn't a dry eye in the house after Eric Clapton delivered one of the more emotionally affecting Grammy performances in the history of the awards with his 1993 rendition of "Tears In Heaven." That year's emcee Garry Shandling had joked that Slowhand would clean up at the awards and Clapton certainly did, becoming the first British artist to win six awards in one night, including Record Of The Year for 'Tears In Heaven' and Album Of The Year for Unplugged.
Shania Twain: Man I Feel Like A Woman (1999)
Dressing the part of country-pop crossover star, Shania Twain debuted her new look à la Robert Palmer complete with a racy corset dress, over-the-knee boots and a choker at the 41st annual Grammy Awards. A far cry from the Grand Ole Opry both in terms of sound and style, Shania set her sights beyond Nashville on that stage and throughout her career.
Elton John And Eminem: Stan (2001)
The Grammys have always made for unlikely bedfellows, but none was more surprising than when Eminem and Sir Elton John performed the hit song "Stan" at the 2001 Grammy Awards. The controversial rapper was dealing with backlash for his perceived homophobic lyrics and GLADD was even picketing outside the Staples Center, so when the openly gay Elton John showed up on stage to sing the Dido part, it caught everyone off guard. While it didn't silence critics entirely, it did paint Em in a better light and led to a long-time friendship between the two.
Stan (Live At 43rd Grammy Awards)
U2: Beautiful Day (2001)
Unmarred by the Eminem controversy, U2 made their Grammy performance debut with their hit song "Beautiful Day" off their tenth studio album All That You Can't Leave Behind. The band tied with Steely Dan that night, taking home Record of the Year, Song of the Year and Best Rock Performance and delivered a stadium-filling performance in typical fashion. Walking into the audience like a revival preacher and singing into the camera with his arms in the air, Bono finally breaks the spell after he removes his signature shades and the camera swings up.
Bruce Springsteen, Elvis Costello, Steven Van Zandt And Dave Grohl: London Calling (2003)
The Grammys don't have a great track record when it comes to recognizing newer genres but when punk luminary Joe Strummer of The Clash passed away, they called up a bevy of rockers to do his tribute justice. Bruce Springsteen and his E-Street sideman Little Steven along with Elvis Costello and Dave Grohl teamed up for a fiery rendition of Strummer's seminal post-punk song.
James Brown And Usher: Caught Up And Sex Machine (2005)
Making a particularly debonair debut at the Grammys, Usher moved across the stage like a veteran performer, mastering complex choreography and keeping pace with the big band that accompanied. If that wasn't enough, James Brown joined the melee and the two faced off in a dance battle that led to Brown later crowning him the "Godson of Soul."
John Fogerty, Little Richard And Jerry Lee Lewis: Coming Down The Road, Great Balls Of Fire And Good Golly Miss Molly (2008)
Introduced as the "cornerstones of rock," these three living legends have 200 years' worth of rock 'n' roll history between them and their shared bill showcased their most shining contributions to the genre. Creedence Clearwater Revival frontman John Fogerty starts things off followed by Jerry Lee Lewis's iconic tune and a spirited Little Richard, who has more energy than both of them combined to hit the high notes of "Good Golly Miss Molly."
John Fogerty (CCR) Plays "Good Golly Miss Molly" w/ Little Richard & Jerry Lee Lewis @ The Grammys
Tina Turner And Beyoncé: Proud Mary (2008)
Speaking of John Fogerty, having won over Tina Turner with her impassioned cover of 'Proud Mary' in 2005 at the Kennedy Center Honors, Beyoncé was joined by her idol during the 2008 Grammys where the two set the stage aflame with their high-octane performance that gives you whiplash from just watching.
Amy Winehouse: You Know That I'm No Good And Rehab (2008)
Amy Winehouse's emotionally charged performance was felt even across the pond after the singer was stuck in the UK due to Visa issues and her live performance was patched in by satellite. She was at her peak, adding cheeky flair to her delivery and bewitching the audience abroad before winning five awards that night, including Record and Song Of The Year for "Rehab" and Best New Artist.
Mick Jagger And Raphael Saadiq: Everybody Needs Somebody To Love (2011)
Although he was first nominated in 1978, Mick Jagger didn't perform at the Grammys until 33 years later in a tribute for the songwriter Solomon Burke. With his shiny green suit and signature strut, he made up for lost time and then some, while he buzzed with the energy and exuberance of a rookie making his debut.
Taylor Swift: Mean (2012)
A regular on the Grammy stage, Taylor Swift has given some amazing Grammy performances (2016's "Out Of The Woods") and some not-so amazing ones (her uneven duet with Stevie Nicks). But even when she stumbles, there's a silver lining. After a critic called her out on her off-key duet, Taylor returned triumphantly to the Grammy stage with her pen sharpened and a confident delivery on her banjo-tinged revenge song "Mean," even changing the lyric from "But someday I'll be living in a big old city" to "But someday I'll be singing this at the Grammys/ and all you'll be is mean."
Metallica: One (2014)
25 years prior, Metallica introduced themselves to the world when they performed at the 1989 Grammy Awards only to famously lose to thrash giants Jethro Tull for Best Hard Rock/Heavy Metal Recording. So when they reprised their performance, they upped the ante by adding classical pianist Lang Lang who was up the task, furiously accompanying their flying V's with frantic, discordant chords. In a word, metal as hell.
Kendrick Lamar: XXX and DNA (2018)
Kendrick Lamar can always be counted to provide a powerful set to an otherwise long affair. Last year, producers smartly let him open the show with perhaps the most politically-charged set in Grammy history. Lamar began with "XXX" off his album Damn, flanked by army men and joined by U2's Bono and The Edge. A video message then appears that reads "This is a satire by Kendrick Lamar," then cuts to comedian Dave Chapelle who tells the audience: "The only thing scarier than watching a Black man being honest in America, is being a Black man being honest in America."
Watch Kendrick Lamar, U2 & Dave Chappelle Open The 2018 GRAMMYs | GRAMMY Rewind