Mini-Documentary Tells The Story Of Peter Green's Coveted 'Greeny' Les Paul
In the 17-minute film on the Five Watt World channel, presenter Keith Williams describes how Green bought the guitar in 1965.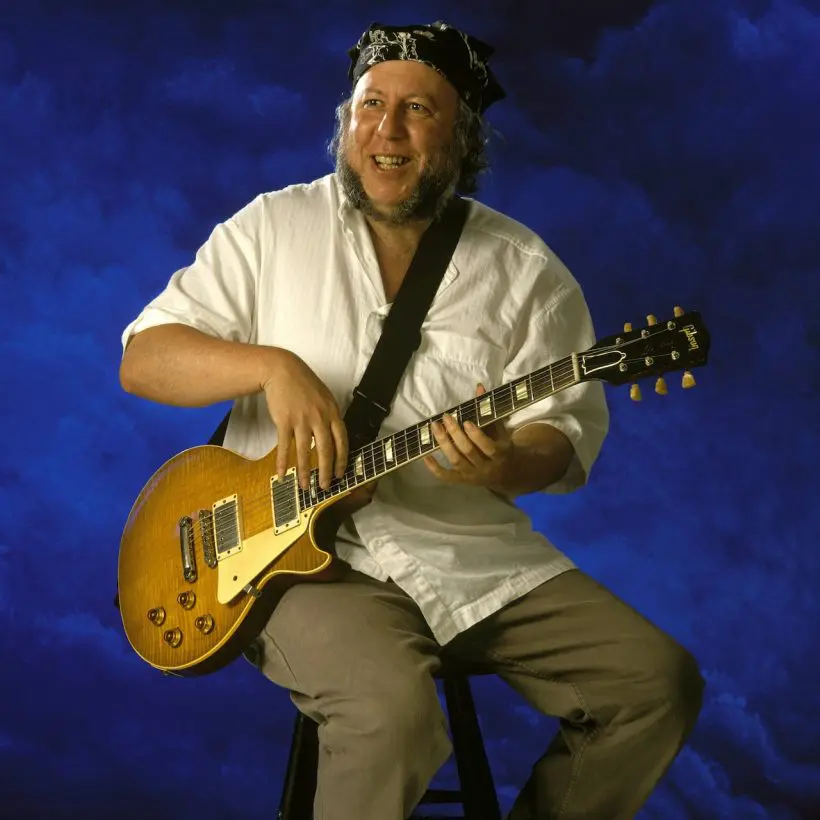 A new mini-documentary that tells the story of "Greeny," the Les Paul guitar once owned by Fleetwood Mac co-founder Peter Green and later by Gary Moore and Metallica's Kirk Hammett, is now available to view for free.
In the 17-minute film, on the Five Watt World channel, presenter Keith Williams describes how Green found the 1959 Les Paul Standard "'Burst" in 1965 at Selmer Music and bought it for £114.
The celebrated shop, which dated from the late 1920s, later moved to Charing Cross Road, near London's own Tin Pan Alley songwriting hub, which was situated in Denmark Street. Selmer was also where Jeff Beck, Eric Clapton, Steve Howe, and Jimmy Page, among many others, bought guitars. Its staff included other future stars such as Paul Kossoff and John McLaughlin.
The "Greeny" Les Paul: A Short History; Peter Green and Gary Moore's Fabled '59 Burst
As Williams explains, Green's "happy accident" of the reversed polarity of the neck pickup – which he had removed in trying to emulate Clapton and later replaced, by mistake, in reverse – informed his distinctive sound on record. It was first heard, during his time with John Mayall's Bluesbreakers, on his first LP with them, 1967's A Hard Road, on which he played lead on two of his own compositions, "The Same Way" and "The Super-Natural." "Greeny" was also the guitarist's main instrument in Fleetwood Mac's early days.
Moore went on to buy the guitar from Green, who was one of his greatest influences, and who would only accept the same price that he had paid for it. The Northern Irish guitarist used "Greeny" on his 1979 hit single, the evocative "Parisienne Walkways," and used it on his 1995 tribute album to his friend and hero, Blues For Greeny.
Parisienne Walkways (Live From Belfast,United Kingdom/1984)
After Moore sold the guitar, it floated around the collectors' circuit for some years, before Hammett bought it in 2014 at a private sale. Last year, Gibson released the replica Hammett edition of "Greeny," in an extremely limited run of just 50 units, which swiftly sold out at $50,000 each.
In the video description, Williams writes: "I am fascinated by our desire to know the history of guitars used by our guitar heroes. The better the story the more we want to know. Well, 'Greeny' has a great story and I've tried to do it justice in the short history format here. I hope you enjoy learning it as much as I did." The Five Watt World YouTube channel is here, and merchandise is available here.
Listen to the Best Blues Songs playlist.