Collection Of Peter Green's Guitars, Lyrics, And More To Be Auctioned By Bonhams
The sale will also include Green's handwritten lyrics for one of his best-known songs, Fleetwood Mac's 'Man of the World.'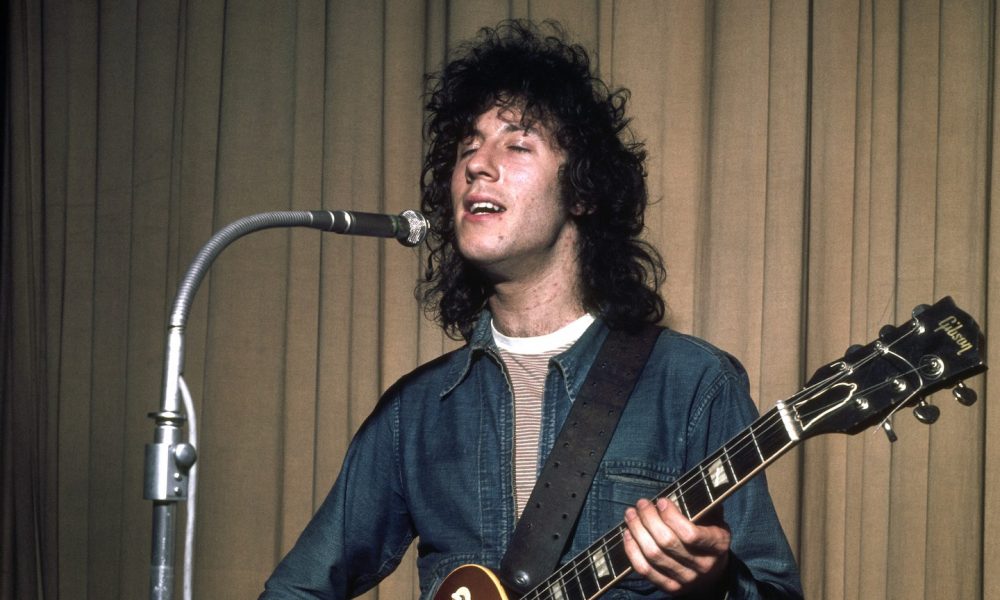 A huge collection of guitars, pedals, and handwritten notes and lyrics by Fleetwood Mac co-founder Peter Green will go under the hammer in June, British auctioneer Bonhams has announced. The items played and owned by the late guitar virtuoso will be up for bids in The Peter Green Collection.
Full details of the contents of the sale, to take place from June 16-28, have yet to be revealed. But the auctioneer says that it will include a Gretsch White Falcon 6137 and a 1999 Fender Custom Shop Stratocaster in a Sea Foam Green finish. The guitars are valued at £8,000 ($9,630 at this writing) and £6,000 ($7,222) respectively. Green died in 2020 at the age of 73.
Among the other guitars in the auction will be a 1995 Gibson Howard Roberts Fusion III, valued at £5,000, and which Green played during his era with the Splinter Group era; a 20th Anniversary Squier Stratocaster from his Canvey Island Sessions, in the Essex town where he latterly lived; a 1931 National Duolian Style-O resonator; and a G&L SC3 Strat from the 1980s.
The full catalog of items will be announced in due course, and some of the guitars will be displayed at the Guitar Show in Birmingham this coming weekend of February 25-26.
'Man Of The World' lyrics
The auction will also include some of Green's amplifiers and pedals, as well as personal sketches and handwritten lyrics. Among these, the most-coveted will be his handwritten lyrics for one of his best-known songs, Fleetwood Mac's "Man of the World," which has had its value estimated at between £40,000 and £60,000.
"Peter Green was one of the greatest guitarists," says Bonham's Katherine Schofield. "Even when out of the limelight, the tributes paid to his playing throughout his lifetime continued to highlight his reputation and the esteem his fellow artists held him in.
"This sale is a celebration of his love for the guitar…with estimates starting at the accessible price point of £150, this is a unique opportunity to own a piece of Peter Green's legacy."
Listen to the Best Blues Songs playlist.