'Traveller': Chris Stapleton's Grown-Up Country Music For The 21st Century
After 15 years writing classics for other country stars, Chris Stapleton stuck his flag in the ground with 'Traveller,' a 21st-century country classic.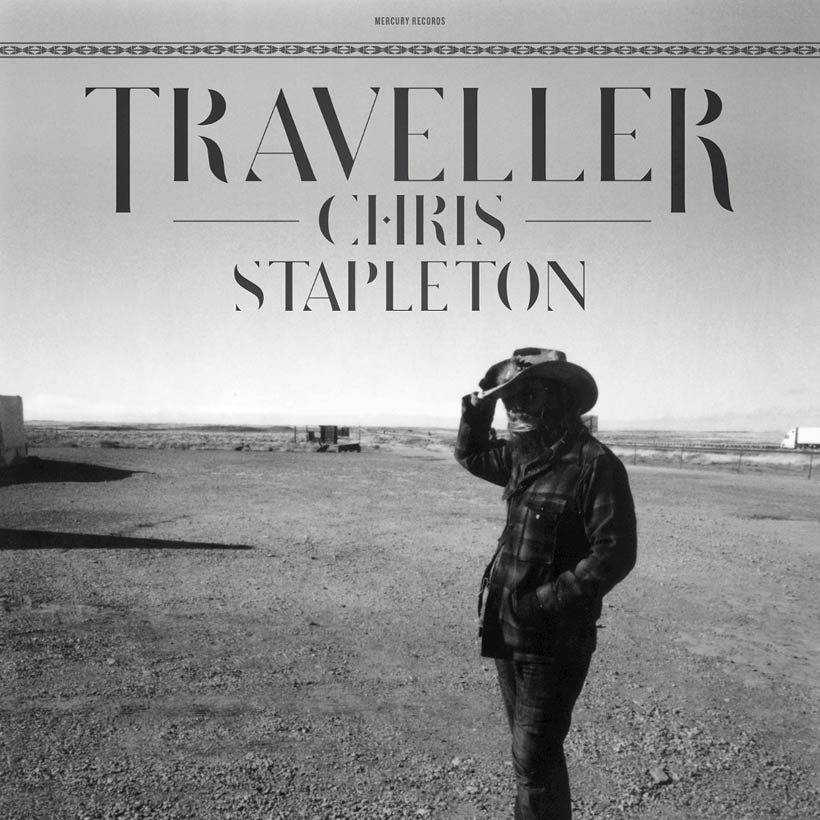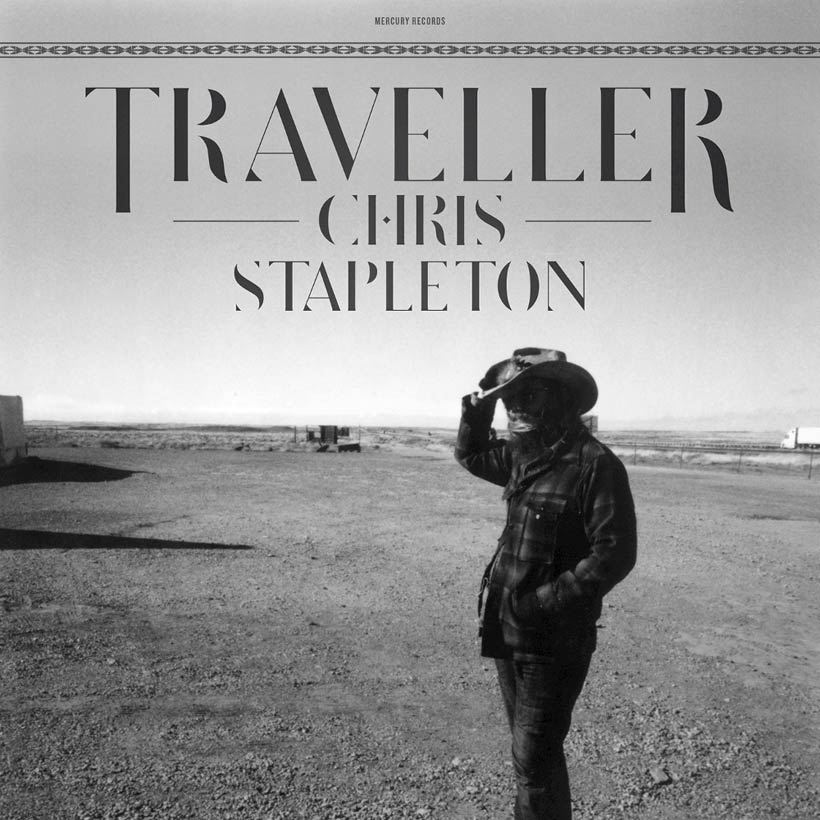 There is an authenticity to Chris Stapleton's Traveller that helps make it one of the great debut solo albums in modern country music. Stapleton put his heart and soul into the record, which was released on May 5, 2015. He wrote 12 of its 14 songs; plays electric guitar, acoustic guitar, mandolin, percussion; is the lead vocalist; and even sings harmony with himself on the album. "It could not be more me," he said.
Listen to Chris Stapleton's Traveller now.
Stapleton was 37 when Traveller came out, though he was already well known within Nashville circles. The Kentucky-born musician had also lived a full life before his breakthrough success – "I went to college a little bit, and that didn't work out, and I didn't finish. So, I would play in bars until I ran out of money, and then I'd get a real job" – and had been penning hits for mainstream country artists for the previous 15 years, including Thomas Rhett's "Crash And Burn" and George Strait's "You Don't Know What You're Missing."
In addition, Stapleton had sung backing vocals for Angaleena Presley and Vince Gill, and had been a key member of three-time Grammy-nominated bluegrass band The SteelDrivers (from 2008 to 2010).
Chris Stapleton - Fire Away (Official Music Video)
It was obvious he had the talent and ambition to succeed under his own banner, however, and he got the chance with Traveller, an intense, robust and affecting album. The track "Whiskey And You," co-written with fellow Kentucky writer Lee Thomas Miller, is a mordant gem, while "Parachute" and the powerhouse ballad "Fire Away" sizzle with energy from his husky voice.
The two covers on the album are bona fide country music classics. Dean Dillon and Linda Hargrove's tune "Tennessee Whiskey" is probably best known from the almost romantic version by George Jones, but Stapleton gives it a bold makeover. His bluesy rendition is as earthy as a 25-year-old single malt.
The other cover is the visceral "Was It 26," written by Don Sampson, who also wrote Alan Jackson's "Midnight In Montgomery." Sampson later told Stapleton that he had rushed to write the song on a Pizza Hut napkin after the lyrics had burst into his head.
Chris Stapleton - Sometimes I Cry (Behind The Scenes/Live)
Stapleton's own songwriting skills stand tall in such elevated company. He said his own rule is to "cut out the fat and get to the meat of what you're saying," and he applies that formula to the moving "Daddy Doesn't Pray Anymore," a sweet ballad in honour of his father; there is not one wasted word in the song. The closing track, "Sometimes I Cry," is soulful country music at its best.
Traveller has the feel of a past era of country music, and this is partly due to the excellent production work of guitarist Dave Cobb, the man behind Sturgill Simpson's Metamodern Sounds In Country Music and Jason Isbell's Southeastern, who brings out a raw country sound.
Cobb believes that he and Stapleton gelled as collaborators from the start. He said: "We have a lot of the same vices. Guitars and cars and stuff like that. We did a couple of songs and the label, Universal Music Group Nashville, allowed us to go in the studio and make six tracks. In the time we had to mix six tracks, we'd already made the whole record, and it was just all fire."
Chris Stapleton - Behind The Scenes - "Traveller"
Other factors contribute to the overall quality. Morgane Stapleton, Chris' wife, adds gorgeous harmonies to the album, while the harmonica playing on "Outlaw State Of Mind" and "Nobody To Blame" is superb – no surprise given that the man on the mouth organ is Mickey Raphael, who made so many great records with Willie Nelson.
Traveller has since gone double-platinum and earned Stapleton two Grammys and five Country Music Association awards. "I wanted to make a record for grown-ups to sit around and listen to," Stapleton said of the album. He nailed it. Traveller is grown-up country music for the 21st century, and both the critics and fans loved it.