Blind Willie McTell's Miraculous 'Last Session'
In 1956, a record store owner convinced Blind Willie McTell to record his playing, what he got was more than just music.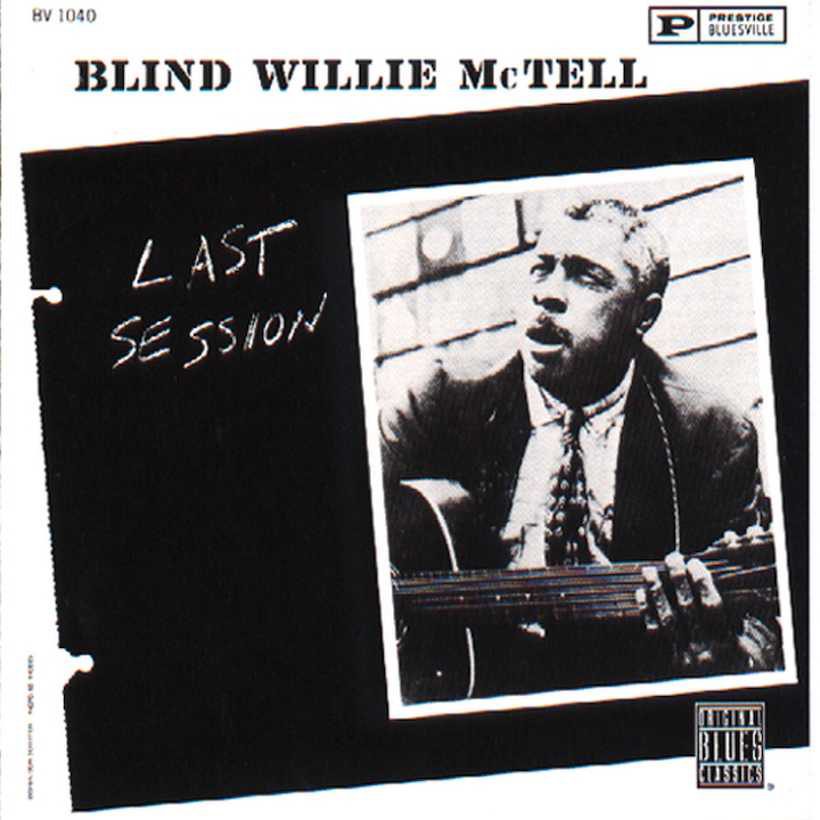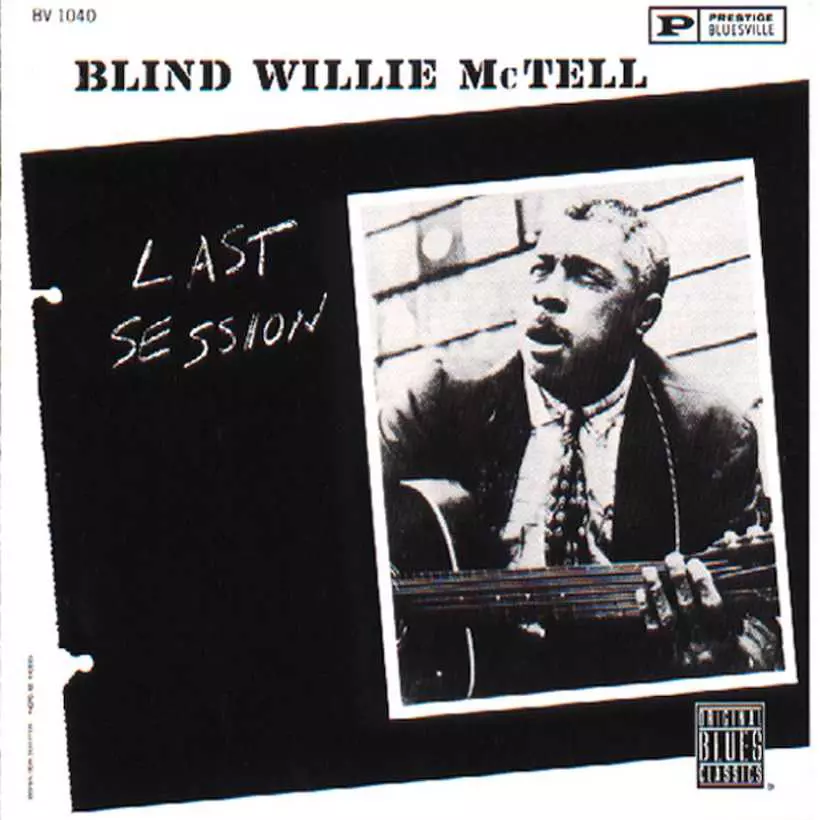 According to Bob Dylan, "And I know no one can sing the blues, like Blind Willie McTell." Which may be true, but what he should have added was that Blind Willie played and sang rags and folk songs too. Willie McTell also played a 12-string guitar because it was the ideal instrument for playing on street corners; louder than the 6-string it allowed him to attract an audience and entertain a large one.
This may well have been why Edward Rhodes, an Atlanta record store manager, discovered McTell playing in the street for quarters and offered him a bottle of corn liquor to come into his store to record a set of songs on a tape recorder. Prestige/Bluesville Records released these recordings posthumously as Last Session, and this album is a fabulous introduction to what makes Blind Willie so popular.
Listen to Blind Willie McTell's Last Session right now.
It was in late 1927, on a field-recording trip to Atlanta that Victor Records struck gold when they recorded Blind Willie for the first time. Already over thirty, accompanied by his own guitar, "The Dean of The Atlanta Blues School" recorded four sides for Victor. In a nine-year pre-war recording career, Blind Willie McTell cut some 60 sides for Victor, Columbia, Okeh, Vocalion, and Decca under a variety of pseudonyms, including Blind Sammie, Georgia Bill, Hot Shot Willie, and plain Blind Willie.
He was a regular at house rent parties, on street corners, at fish fries, as well as working the medicine and tent show circuit. In 1933 he is known to have worked street corners with Blind Willie Johnson, a formidable pair of performers.
One of Blind Willie's best songs, originally recorded in 1931 was "Statesboro Blues" and The Allman Brothers Band, and Taj Mahal are just two artists that recorded this classic. In 1949 and 1950 Willie recorded again, mostly spirituals and other religious material but, by this time, his style was not what people wanted to hear; he went back to singing on Atlanta's Decatur Street, which is where the store owner found him and recorded this set of 16 songs.
Among the numbers he did was one of his most famous songs, "Broke Down Engine," originally cut in 1931 and covered many years later by Bob Dylan. There's also the brilliantly inventive "A Married Man's Fool," "Kill It Kid" a song he first recorded in 1940, and "A-Z Blues." His take on "Broke Down Engine" is a perfect glimpse of what makes McTell so popular, but there's in-between track chat that contextualizes his songs and tells some of McTell's life story.
Willie McTell passed away on August 19, 1959, at 61 years old, having suffered a brain hemorrhage. He is buried at Jones Grove Church, near Thomson, Georgia, and on his headstone is his birth name, Willie Samuel McTier. He was inducted into the Blues Foundation's Blues Hall of Fame in 1981 and the Georgia Music Hall of Fame in 1990.
He continued to record up until 1936 for Victor, Vocalion, and Decca, working with Piano Red, Curley Weaver, and his wife Kate who he married in 1934. Throughout this period he played for tips, down on Atlanta's Decatur Street, as well as hoboing through the South and East.