Fresh Evidence: Revisiting Rory Gallagher's Sublime 80s Albums
Inspired by punk and committed to capturing the true essence of rock'n'roll, Rory Gallagher shot through the 80s with an ever-astonishing arsenal of tricks.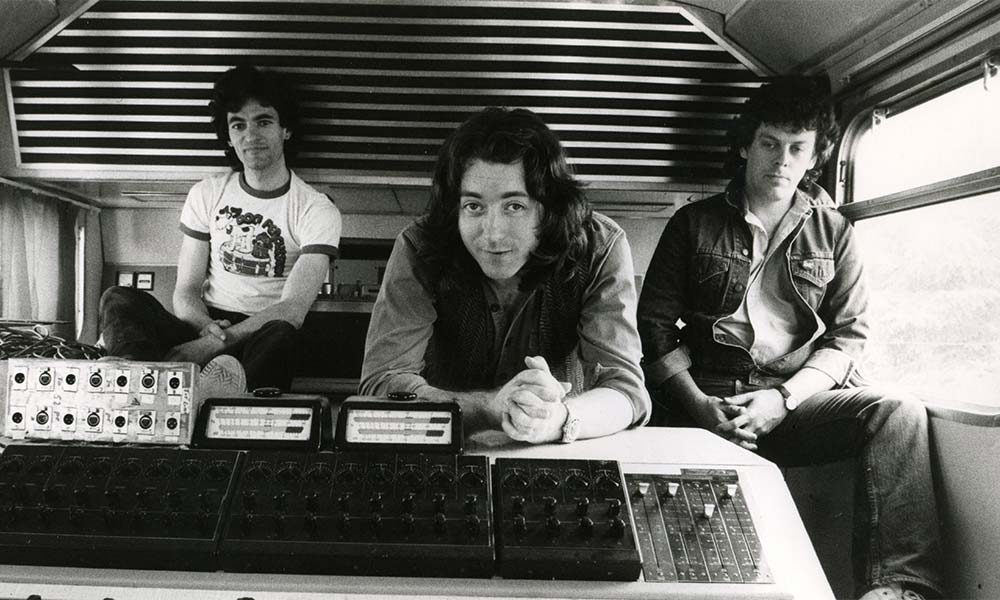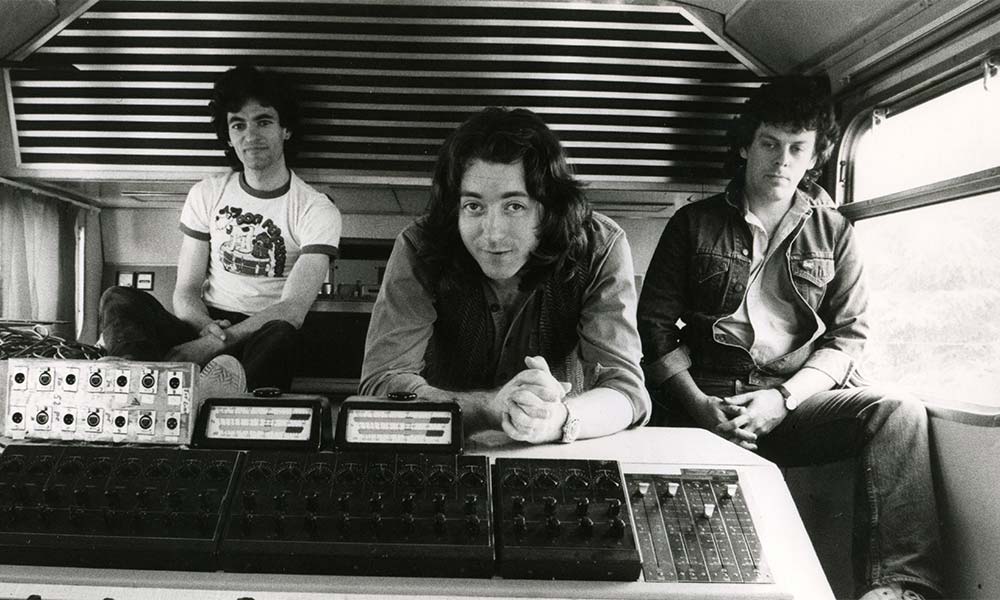 By the end of 1976, Rory Gallagher had harnessed a prodigious talent and admirable work ethic to reap sizeable rewards. With six critically-acclaimed studio albums and two landmark live LPs under his belt, the much-admired Irish troubadour had amassed a formidable solo catalogue, while his fearsome live reputation ensured his global fanbase continued to expand.
Listen to the best of Rory Gallagher on Apple Music and Spotify.
In 1977, however, the wider music scene made an unexpected handbrake turn, thanks to the arrival of punk firebrands Ramones, Sex Pistols, and The Clash: outfits whose collective mission (at least initially) was to take a flamethrower to established rock acts who they believed displayed an unnecessary excess of virtuosity.
Though his raw passion and street-level integrity ensured he was spared the new breed's rod, punk nonetheless had a bearing on Rory Gallagher's immediate future. After pioneering (and headlining) Ireland's first-ever open-air rock concert, Macroom Mountain Dew Festival, in June '77, Gallagher led his band through a six-month world tour, after which he attended Sex Pistols' final US show, at San Francisco's Winterland Ballroom, in January 1978.
At the time the Pistols hit town, Gallagher and company had just finished an album's worth of sessions in California with producer Elliot Mazer (The Band, Neil Young, Janis Joplin), but after his admiration for the Pistols' raw, nihilistic energy compounded his frustration with the Mazer-helmed sessions' complicated mixing process, Rory felt some radical changes were required.
Scrapping the sessions, Gallagher reconfigured his band's line-up, retaining bassist Gerry McAvoy but dispensing with keyboardist Lou Martin and replacing drummer Rod de'Ath with ex-Sensational Alex Harvey Band skinsman Ted McKenna. Trimmed down to their fighting weight, this new power trio relocated to Cologne to record October 1978's Photo-Finish. While the resulting album was largely devoid of discernible blues influences, it was still stuffed with highlights such as the bruising rockers "Shadow Play" and "The Last Of The Independents," and the fierce, rockabilly-flavored "Cruise On Out."
Photo-Finish also included newly recorded takes of songs from the San Francisco sessions, among them "Overnight Bag" and "Mississippi Sheiks," but in 2011 devotees finally got to hear the Elliot Mazer sessions in full, when Eagle Rock released the excellent Notes From San Francisco. The long-shelved session included radically different slants on Photo-Finish staples, such as a potent, electric violin-assisted take of "Mississippi Sheiks" and a sax-enhanced "Brute Force And Ignorance." The long-awaited posthumous release also delighted fans with the inclusion of a stonking December '79 live set from San Francisco's Old Waldorf.
Gallagher spent much of 1979 enhancing his reputation on the road in the US, and his next album, August 1979's Top Priority, again found him weighing in with a hook-heavy set of high-quality anthemic rock'n'roll. Ballads and acoustic forays were again noticeably absent, yet Top Priority included numerous Gallagher essentials courtesy of the exuberant "Just Hit Town," the Southern rock-styled "Bad Penny" and the moody, magnificent "Philby." Indulging his love for spy stories and film noir, Gallagher based the latter song upon the real-life story of Kim Philby, the notorious Cold War-era British double agent for the Soviet Union, and he even employed Pete Townshend's coral electric sitar to lend a tinge of Eastern Bloc-flavored mystique to one of his most evocative tracks.
"Philby" Rory Gallagher performs at Montreux (1985)
Following the release of Top Priority, Rory and his loyal troops spent another year circumnavigating the planet, with August 1980's live album, Stage Struck, documenting the Gallagher/McAvoy/McKenna line-up in all its combustible glory. Following Live In Europe and the tumultuous Irish Tour '74, this third live missive more than held its own, with the road-tightened trio dispatching adrenalized versions of recent favorites "Shadow Play," "Follow Me," and the biker anthem "Shinkicker" with venomous aplomb, and Rory showing off his slide guitar mastery on "The Last Of The Independents" and the robust contemporary blues, "Keychain."
Few rock acts of the day could compete with Rory Gallagher, Gerry McAvoy, and Ted McKenna at full throttle, but after Stage Struck, Gallagher again reconfigured his band, replacing McKenna with Brendan O'Neill and drafting in former Brinsley Schwartz keyboardist Bob Andrews. The new line-up cut their teeth with May 1982's Jinx, for which Rory also brought in saxophonist Dick Parry, renowned for his contributions to Pink Floyd's legendary The Dark Side Of The Moon.
Accordingly, Jinx was broader in scope, with muscular rockers such as "Big Guns" and "Bourbon" interspersed with subtler material such as the glorious, bluesy ballad "Easy Come, Easy Go" and a potent, Delta-style cover of Louisiana Red's "Ride On Red, Ride On" wherein Gallagher dug deep to produce one of his most breathtaking electric slide solos.
Though a distinguished release, Jinx proved to be Rory Gallagher's Chrysalis swansong. He continued to tour relentlessly, becoming one of the first Western rock artists to perform Eastern Bloc dates in 1985, but five years elapsed before Defender appeared on his own label, Capo, through Demon Records. Topping the UK independent chart, Defender was another choice release, with Gallagher relaying a tale of dire financial straits on the Sun Studios-style rockabilly of "Loanshark Blues"; revisiting his love of hard-boiled detective fiction on the smoldering "Continental Op"; and throwing in a convincingly gritty take of Sonny Boy Williamson's "Don't Start Me Talking."
Though a well-heeled return to the fray, Defender was arguably usurped by May 1990's Fresh Evidence, which – though nobody realized it at the time – would be the last album Rory Gallagher released during his lifetime. It was also one of his best, with an eclectic spread of material ranging from the proud, defiant pugilist's tale, "Kid Gloves," to the Clifton Chenier-inspired "King Of Zydeco" and the redemptive "Heaven's Gate," which took its cue from Robert Johnson's chilling blues standard "Hellhound On My Trail."
Fresh Evidence strongly suggested a whole new phase in Rory Gallagher's career was set to unfold, but while he followed it up with an extensive world tour in 1991, and further significant shows, including a legendary soiree at the inaugural Cork Jazz Festival in 1993, ill health gradually slowed him down. In 1995, Rory Gallagher passed away from complications following a liver transplant, aged just 47.
His estimable music, however, continues to defy the ravages of time, and his dextrous, all-acoustic posthumous set, Wheels Within Wheels, adds a dignified final coda to one of the most inspirational bodies of work laid down in the name of rock'n'roll.
Discover why Rory Gallagher was Ireland's Clapton and Hendrix rolled into one.