Baadasssss Songs: A History Of Blaxploitation Soundtracks
A history of Blaxploitation film soundtracks that helped define the genre, and the musicians who asserted their street cred by writing their scores.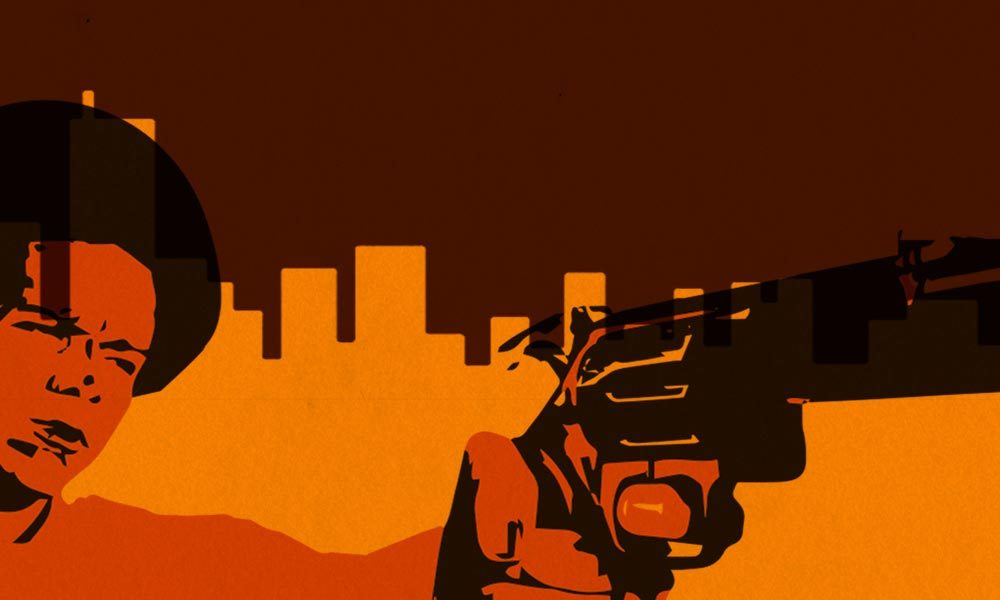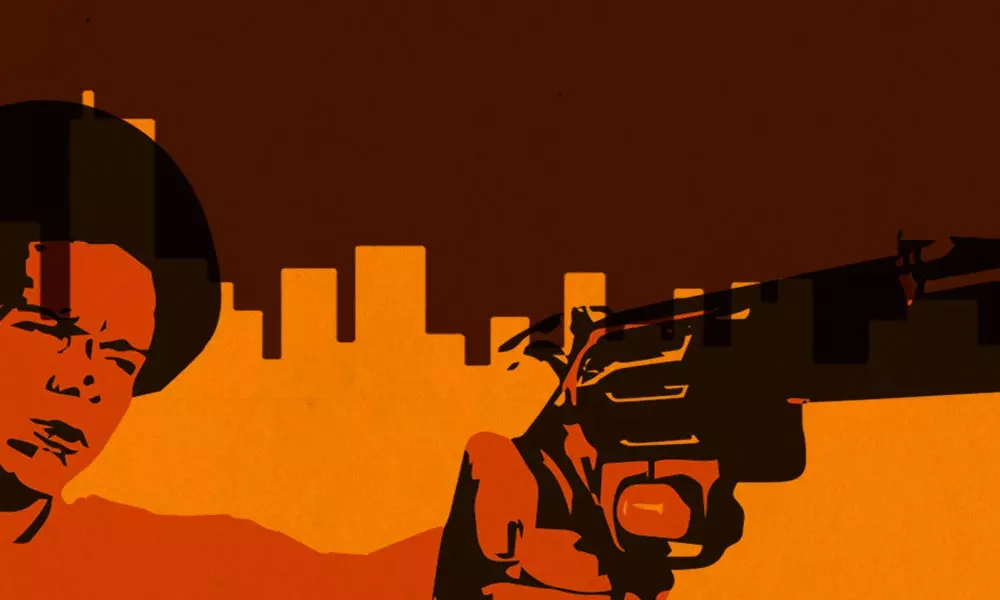 Its title might read more like a Blaxploitation spoof rather than the real deal, but, when it was released in April 1971, Sweet Sweetback's Baadasssss song ushered in a whole new era of filmmaking. Despite a rudimentary plot – even by the standards of the time – the fact that writer, director, actor and musician Mario Van Peebles masterminded, starred in and financed the whole thing himself proved that a new genre of film could attract a black audience to the cinemas – and that that same audience could, finally, see characters they related to up on the big screen.
Released during funk music's heyday, the film also boasted a soundtrack written by Peebles and performed by nascent funk group Earth, Wind And Fire. This marriage of sound and vision would help to define Blaxploitation films, as a host of artists clamoured to assert their street cred and soundtrack these cinematic tales of ghetto life. (It's perhaps no accident that Van Peebles' film had the word "song" in the title, thereby linking it to a black music tradition that included spirituals, folk music and the blues – in short: music that told it like it was, just like the Blaxploitation films sought to.)
Listen to the best Blaxploitation soundtrack themes on Spotify.
Just three months after the release of Sweetback, Blaxploitation entered the mainstream thanks to Shaft, which was financed by MGM and hit cinema screens in July. Featuring the iconic wah-wah riff and deep-voiced intonation of Isaac Hayes, the film's theme tune – eulogising "the black private dick who's a sex machine to all the chicks" – is arguably the defining moment in Blaxploitation history, its startlingly economical opening lyric including the genre's key ingredients (crime, sex, Black Power politics) and even a reference to James Brown. (Three years later, Hayes would both score and star in Truck Tuner, taking the title role and becoming the only high-profile musician to land a major acting part in a Blaxploitation flick.)
1972 was a bumper year for the genre, though it's arguable that, in some cases, the music has aged better than the films, with Curtis Mayfield's Super Fly remaining a classic album in its entirety and Bobby Womack's title track for Across 110th Street enduring just as well, thanks in part to a narrative that more than stands alone from the film's plot. Indeed, when Quentin Tarantino released his Blaxploitaiton homage, Jackie Brown, in 1997, 'Across 110th Street' was once again put to excellent use.
Leave it to Marvin Gaye, however, to record one of the most sophisticated scores of the era. Released at the end of the year, the Trouble Man soundtrack was a more laidback affair shot through with jazzy instrumentation and Gaye's almost haunting voice. However, wedged between Gaye classics What's Going On and Let's Get It On, the album itself was somewhat unfairly overlooked at the time, though it's title track managed to hit No.7 in the US singles charts.
Given Blaxploitation's cultural significance, it's perhaps surprising that it took Soul Brother Number One himself so long to get involved – but when he did, the self-proclaimed Hardest Working Man In Show Business was typically relentless. Reputedly recording the soundtrack for 1973's Black Caesar without ever once looking at the film, James Brown nevertheless turned out an enduring cut in 'The Boss'. Two months later, in April 1973, Slaughter's Big Rip-Off (sequel to Slaughter, the 1972 film starring NFL star-turned-actor Jim Brown) boasted another JB score. But while 'Sexy, Sexy, Sexy' made it to No.6 on the US R&B charts, elsewhere the album saw Brown rehashing old ideas, such as the 1970 single 'Brother Rapp'. Ironically, however, when his third intended film score of the year, recorded for Black Caesar sequel Hell Up In Harlem, was rejected for its supposedly derivative music, Brown released it himself to great acclaim. Retitled The Payback, the album became Brown's only gold-selling LP, going on to top the US R&B charts and enter the Pop Top 40.
Black Caesar Official Trailer #1 - Val Avery Movie (1973) HD
Edwin Starr ended up providing the title track to Hell Up In Harlem, and while the years 1973-74 boasted some strong contenders (among them Pam Grier vehicles Coffy and Foxy Brown, which boasted Roy Ayers' 'Coffy Is The Color' and Willie Hutch's 'Theme Of Foxy Brown', respectively; plus Cleopatra Jones, with a theme by Joe Simon and soundtrack appearances by pioneering soul singer Millie Jackson), the bright-burning Blaxploitation subgenre was showing signs of fatigue. A horror offshoot, including titles such as Blackenstein and the Blackula films, failed to make the same impression as the urban dramas.
Less than two decades later, however, a second wave of Blaxploitation cinema arose. Grittier and even more uncompromising than the first, it once again saw high-profile musical artists (in this case hip-hop stars) contribute to the film scores, but also, this time around, take leading roles in the movies themselves. The on-screen manifestations of the ghetto lives the stars lived and rapped about only added to their street cred, and helped fuel the music they were making. Ice Cube, once of gangsta rap pioneers N.W.A, lent the non-album cut 'How To Survive In South Central' to 1991's Boyz N The Hood, in which he also took the part of Darrin "Doughboy" Baker. In that same year's New Jack City, Ice-T played the unlikely role of NYC cop Scotty Appleton, and donated 'New Jack Hustler' to the score.
A one-time acting student at Baltimore School Of The Arts, late hip-hop icon Tupac Shakur might have embarked on a purer acting career, without contributing much, if anything, to his films' soundtracks, but Juice offered him a breakout acting role, and is also notable for spawning the final single credited to legendary duo Eric B & Rakim: 'Juice (Know The Ledge)'.
Like Blaxploitation's first wave, however, this second wave soon fell into pastiche. Arguably the most notable thing about 1992's Trespass was that Ices Cube and T, who both starred in the film, collaborated on its title track. Two years later, Fear Of A Black Hat spoofed what had quickly gone from being an edgy, hard-hitting form of storytelling to a cinematic vehicle for braggadocio and gunfights. It was quickly followed by Bad Boys, the final nail in the coffin for the genre, but the breakout success for Will Smith, a man who had been running concurrent acting and rapping careers for several years.
The borders were yet more porous in the early 21st Century, as the likes of Eminem and 50 Cent starred in fictionalised biopics of their own lives. 'Lose Yourself', released in 2002, earned the former an Oscar for Best Original Song, thanks to its use in 8 Mile. That film set the template for 50 Cent's equivalent, Get Rich Or Die Tryin', which was released in 2005 and contained four singles, including his US No.20 and UK No.11 cut, 'Window Shopper'. And while Jay-Z had already addressed his early life in the 1998 video collection Streets Is Watching, by the time he recorded his 10th album, 2007's American Gangster, he was taking inspiration from the big screen. The film of the same name had used Jay-Z's 2001 track 'Heart Of The City (Ain't No Love)' in its trailer; though Jay-Z ultimately didn't get the gig recording the soundtrack, his US chart-topping concept album was inspired by the film. (Five years later, Kendrick Lamar conceived his debut album, good kid, m.A.A.d city, as a cinematic equivalent unto itself, crediting it on the cover as "a short film by Kendrick Lamar".)
With the 2015 release of Straight Outta Compton, everything came full circle. A straight-up, non-fictionalised biography about N.W.A, the groundbreaking gangsta rap group whose subject matter informed films such as Boyz N The Hood, it not only portrayed life on the streets for a section of the African-American population the late 80s and early 90s, but included iconic West Coast hip-hop from the era and – in a nice touch – featured Ice Cube's son, O'Shea Jackson, Jr, in the role of his dad. Dr Dre, the groundbreaking producer and rapper that also emerged from N.W.A, was so inspired by the film that it led him to record his self-professed "retirement" album, Compton.
Hailed as a masterpiece upon its release, Straight Outta Compton was, fittingly, at the heart of some controversy when the Academy Of Motion Picture Arts And Sciences ignored the film in its initial list of nominees for the 2016 Oscars ceremony. After some backlash, however, the Academy widened their net and granted it a nod for Best Original Screenplay.
Not that the film needs establishment commendations. Having grossed over $200 million at the box office, Straight Outta Compton has, like the group that inspired it, caught the attention of millions worldwide and – like the best of the Blaxploitation films – married vivid, true-to-life storytelling with timeless music to create a cultural landmark.
James Brown's Black Caesar soundtrack has just been reissued on 180g vinyl, and can be bought here.
Format:
UK English