'Will It Go Round In Circles': Billy Preston Spins A Soulful No.1 Single
The ultra-funky single by The Beatles and Rolling Stones alumnus entered the Billboard Hot 100 on March 31, 1973.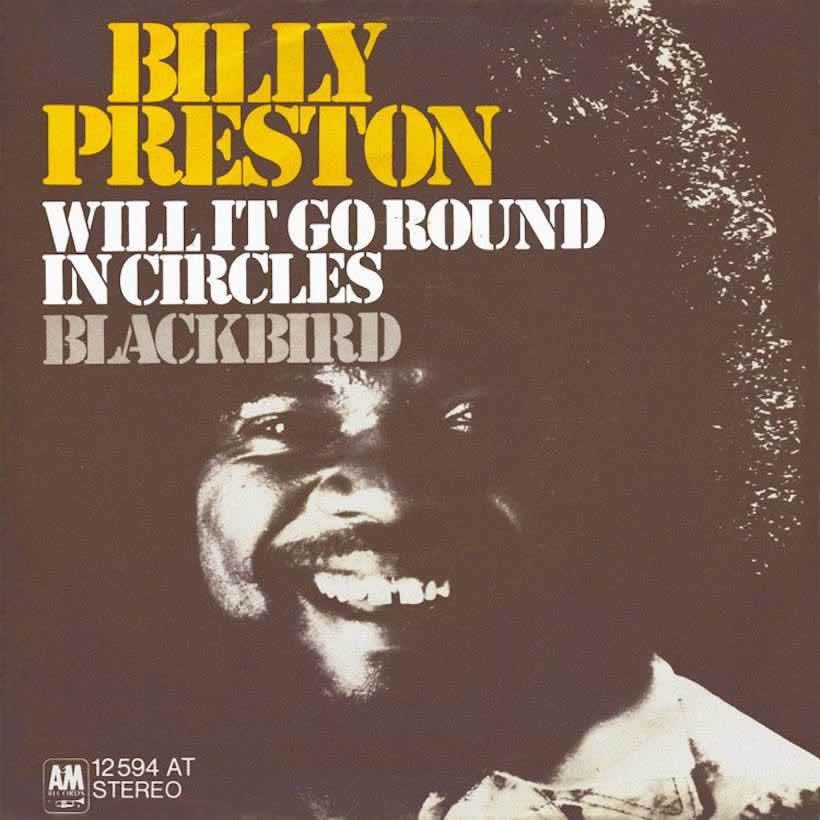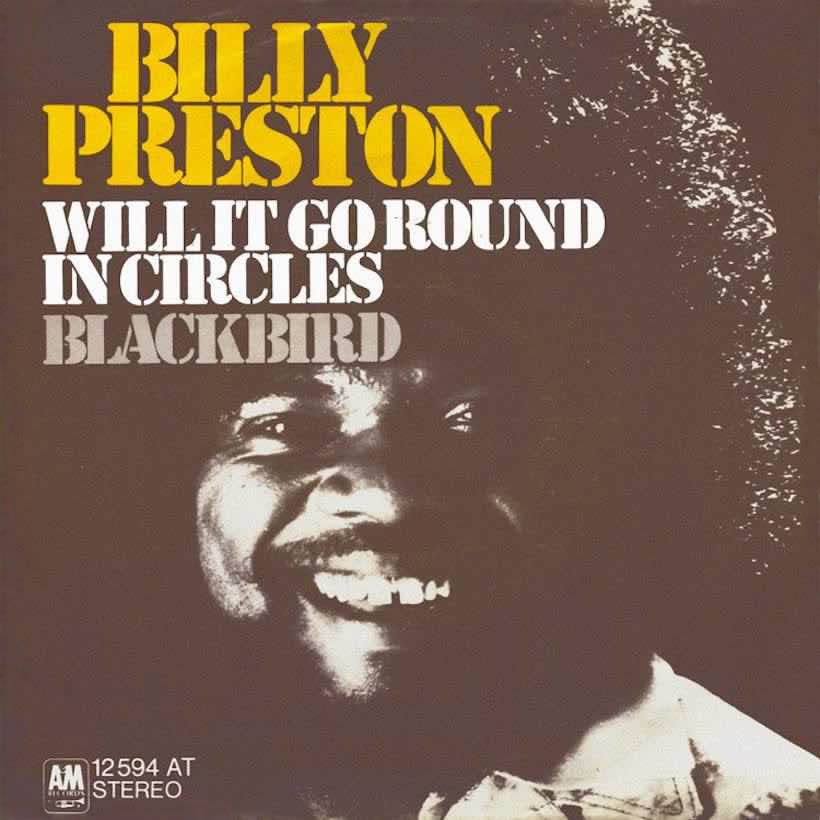 The keyboard confidant of both The Beatles and the Rolling Stones was adding to his solo heritage on March 31, 1973. The late and much-missed Billy Preston, a cherished contributor to the work of both bands and many others, entered the Billboard Hot 100 that day with the ultra-funky "Will It Go Round In Circles."
It was strangely fitting that, just over three months later, this great solo track by the man who'd played on "Get Back" and with George Harrison at the Concert For Bangladesh was replacing George's "Give Me Love (Give Me Peace On Earth)" at No.1 in America.
Will It Go Round In Circles
Preston, a former child prodigy who appeared in the film St. Louis Blues in 1958, had met The Beatles in their early days. At 16, he accompanied Sam Cooke and Little Richard on a British tour in 1962. He first found singles chart success in his own right as a signing to the group's Apple label. 1969's stirring "That's The Way God Planned It," produced by Harrison, was followed by an impressive version of George's "My Sweet Lord."
'Outa-Space' and outta sight
In 1972, Billy came within an ace of a No.1 single in the US with the catchy instrumental "Outa-Space." The A&M release was an R&B chart-topper and made a long climb into runner-up spot on the Hot 100, giving ground only to Bill Withers" "Lean On Me." By late that year, Preston was releasing his next studio album Music Is My Life.
The LP was full of A-list session players, some of them yet to find fame outside the studio. Notable among them were the dynamic guitar-and-bass combination of George and Louis, the Brothers Johnson. A mighty five-piece horn section featured Tom Scott, whose countless later credits included yet another Beatle connection. He played the nimble soprano saxophone solo on Paul McCartney and Wings' "Listen To What The Man Said."
Listen to uDiscover Music's Billy Preston Best Of playlist.
"Will It Go Round In Circles" made a cautious debut at No.99 in the States. But it showed slow and steady progress throughout the spring, hitting the Top 10 in its 12th week. McCartney and Wings were then in a four-week reign with "My Love," which then gave way to Harrison's "Give Me Love." Then along came Billy, stealing George's top spot, to his undoubted amusement. The B-side? Preston's Music Is My Life cover version of Lennon and McCartney's "Blackbird." Full "Circles" indeed.
Buy or stream "Will It Go Round In Circles" on the 70s Pop #1s compilation.