Charlie Brown And The Peanuts Soundtrack: The Music of Vince Guaraldi
The iconic soundtrack to Peanuts is breezy, Latin-inspired jazz. This is the story of how musician and composer Vince Guaraldi came to make it.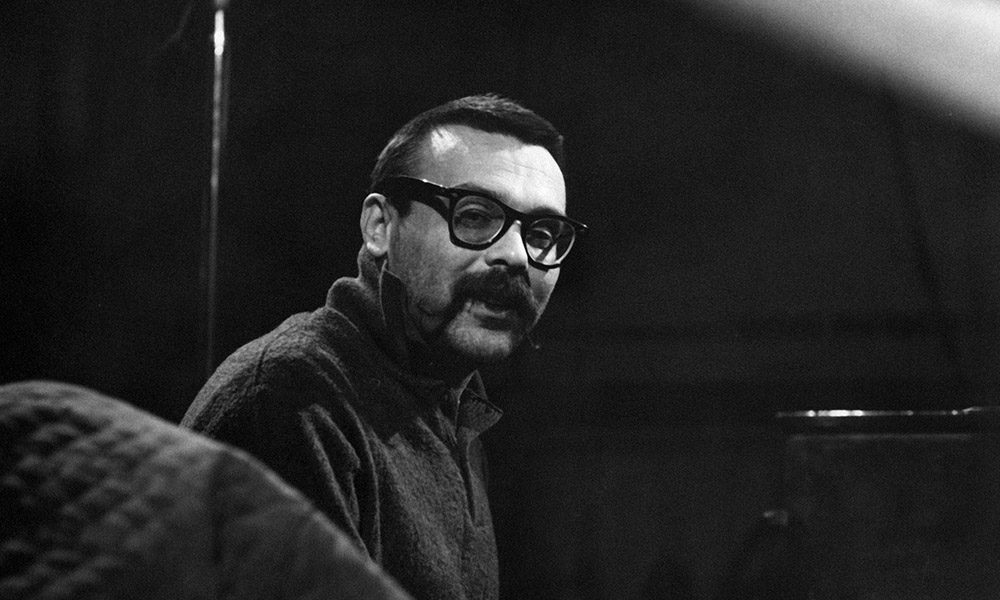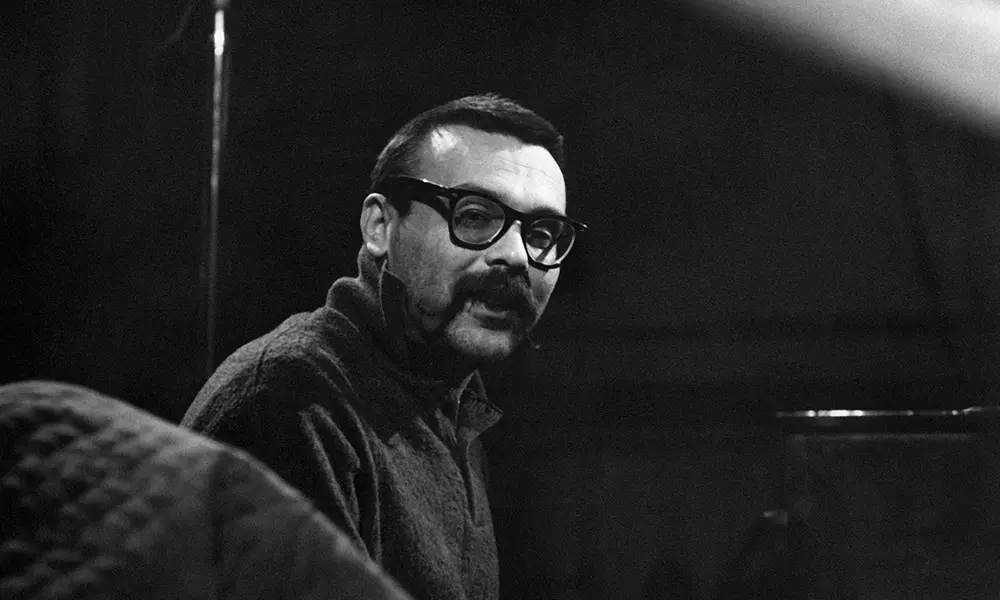 One of the most iconic songs of the 60s was not sung by a dynamic, charismatic singer like Aretha Franklin or Mick Jagger. There was no breathtaking guitar solo by the likes of Jimi Hendrix or Eric Clapton. It was not composed by Burt Bacharach or arranged by Johnny Mercer. The best-known visuals associated with the song, in fact, were a cartoon adolescent playing it on a toy piano, a crabby girl hanging out with him, and a beagle with a wicked happy dance.
The song is "Linus and Lucy," one of the signature tunes of the Peanuts gang's many television shows and movies. It's one of several songs that are as closely associated with Peanuts as Linus's security blanket or the jagged streak on Charlie Brown's shirt. It's among the most famous piano-led pieces of all time.
Vince Guaraldi Trio - Linus And Lucy
This remarkable music was composed and recorded by Vince Guaraldi, a Bay Area-based jazz pianist whose ensembles played the tracks on the Peanuts television shows and movies.
Guaraldi's path to creating the music for Charlie Brown, Snoopy, Peppermint Patty, et al. was a circuitous one; it is easy to imagine Linus explaining it all. Guaraldi was born in San Francisco and grew up in the city's North Beach area, which nurtured his musical ambitions as did his maternal uncle, the whistler and singer Muzzy Marcellino. After a stint in the Army as a cook during the Korean War, Guaraldi got a gig in bands led by vibraphonist Cal Tjader, whose sound was especially influenced by Latin styles. This was a particularly good fit for Guaraldi's interests. One of his first groups as a leader in the late 50s featured Mongo Santamaria and Willie Bobo, both of whom would go onto legendary careers. The pianist also worked with Stan Getz, who would become a central figure in popularizing bossa nova in the United States.
Guaraldi was also fascinated with bossa nova, and in 1962, Fantasy Records released the pianist's third recording as a leader, Jazz Impressions of Black Orpheus, which recast the soundtrack of the immensely popular 1959 movie. To fill out the album, Guaraldi added an original, "Cast Your Fate to the Wind," and it was then issued as the B-side to "Samba de Orpheus." Local deejays preferred the B-side and "Cast Your Fate," a gently melodic tune with a touch of Latin influence became a crossover hit. It won the 1963 Grammy Award for Best Original Jazz Composition.
Cast Your Fate to the Wind
How Guaraldi came to make the music for Charlie Brown and Peanuts
By the mid-60s, Charles M. Schulz's Peanuts comic strip, which began in 1950, had become a national phenomenon. The strip broke new ground with its subject matter – it was politically, philosophically, and sociologically attuned in a way that influences comics to this day – and Schulz won numerous awards from his peers. In 1965, he was on the cover of Time magazine, a unique honor for a cartoonist.
Around this time, Peabody Award-winning producer Lee Mendelson was working on a follow up to his widely acclaimed documentary A Man Named Wille Mays, and he turned his focus to Schulz and Peanuts as both men were based in northern California. While the documentary was in the planning stages, Mendelson heard Guaraldi's "Cast Your Fate to the Wind" on KSFO as he was driving across the Golden Gate Bridge and had an aha moment. "It was melodic and open like a breeze off the bay." Mendelson was friends with famed jazz critic Ralph J. Gleason who put him in touch with the pianist.
It is no exaggeration to say that Guaraldi's Grammy-winning tune became the template for much of the music in Peanuts, especially, "Linus and Lucy." "Many details are imitated exactly," wrote pianist Ethan Iverson in The New Yorker, "The main argument of 'Fate' is a strong, syncopated, even eighth-note melody harmonized in diatonic triads floating over a left-hand bagpipe and bowed bass, followed by an answering call of gospel chords embellished by rumbles in the left hand borrowed from Horace Silver. This general scheme is followed for 'Linus and Lucy,' even down to the same key, A-flat." Iverson goes on to praise Guaraldi's arrangements, a marriage of European inspired horn fifths and African influenced rhythms. The music is so innovative that it doesn't seem awkward that the characters dance slightly off the beat. Instead, it feels like a modern touch.
The documentary was shelved, but a partnership developed, and with Guaraldi on board for the music, a new project emerged: a holiday television show, "A Charlie Brown Christmas," which proved to be a big hit. It won an Emmy and a Peabody and became an annual event. Guaraldi didn't just create the stellar music for the show, but the garbled adult voices were his doing too. He adapted sounds from a trombone to create the effect. The success of the show led to a whopping 45 other animated shows, several movies, and numerous other adaptations, each with supremely innovative and accessible music by Guaraldi. Some, like "The Great Pumpkin Waltz" from "It's the Great Pumpkin Charlie Brown," has "Cast Your Fate to the Wind" as a template.
Vince Guaraldi Trio - Great Pumpkin Waltz
The influence of the Peanuts soundtracks
The success of the Peanuts television shows couldn't have come at a better time for Guaraldi. The jazz economy was in a deep recession in the late 60s, but Guaraldi stayed busy. Sadly, he didn't have long to enjoy the success. In 1976, the evening after finishing the music for "It's Arbor Day Charlie Brown," Guaraldi was in between sets at a Butterfield's Nightclub in Menlo Park, California when he suffered a heart attack and died at the age of 47.
The influence of his music is eternal. Leading pianists like George Winston and David Benoit have devoted entire albums to Guaraldi's music. And it's not hard to hear echoes of Guaraldi in giants like Keith Jarrett, Gary Burton, and Pat Metheny. On the YouTube series, Play Piano in a Flash, Benoit said, "He had such a great melodic sense; he was one of the grandfathers of the contemporary smooth jazz movement."
The lasting impact of Guaraldi's innovations goes well beyond the music world. In the Netflix documentary, Becoming, former First Lady Michelle Obama is giving a tour of her childhood home, and when she comes to the piano room, she pauses for a moment then sits down and plays the first minute or so of "Linus and Lucy." She pauses again upon lifting her hands from the keyboard and says to no one in particular, "right?"
Music fans everywhere likely smiled and nodded.
Listen to Vince Guaraldi's best music for Charlie Brown and the Peanuts crew.