'Now He Sings, Now He Sobs': The Yin And Yang Of Chick Corea
With 'Now He Sings, Now He Sobs,' Chick Corea proved himself a master of the piano and created a work that spoke to the vicissitudes of life.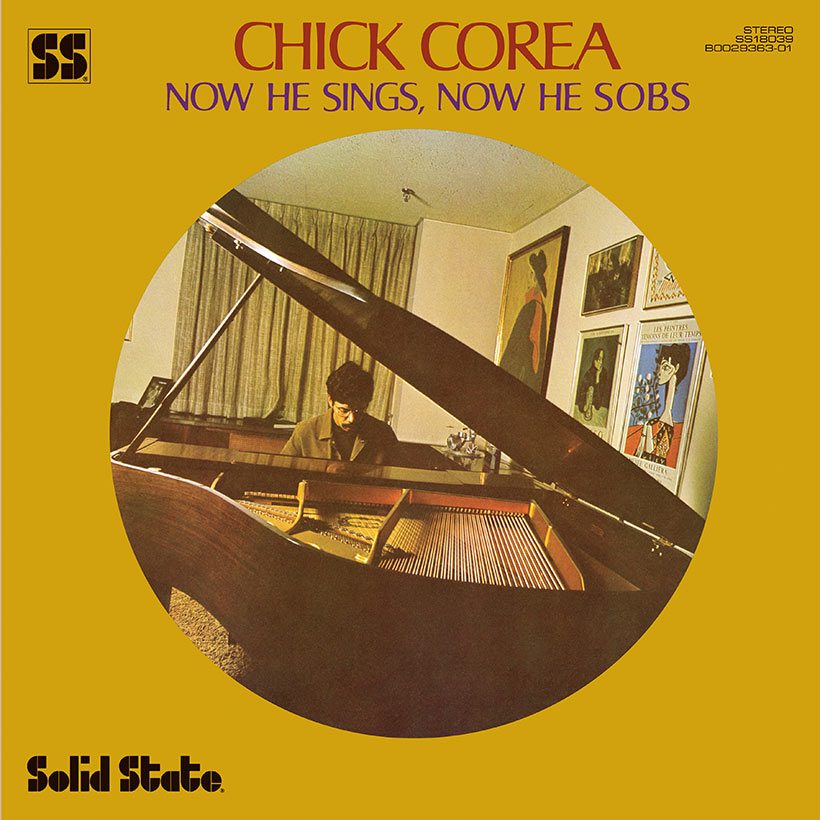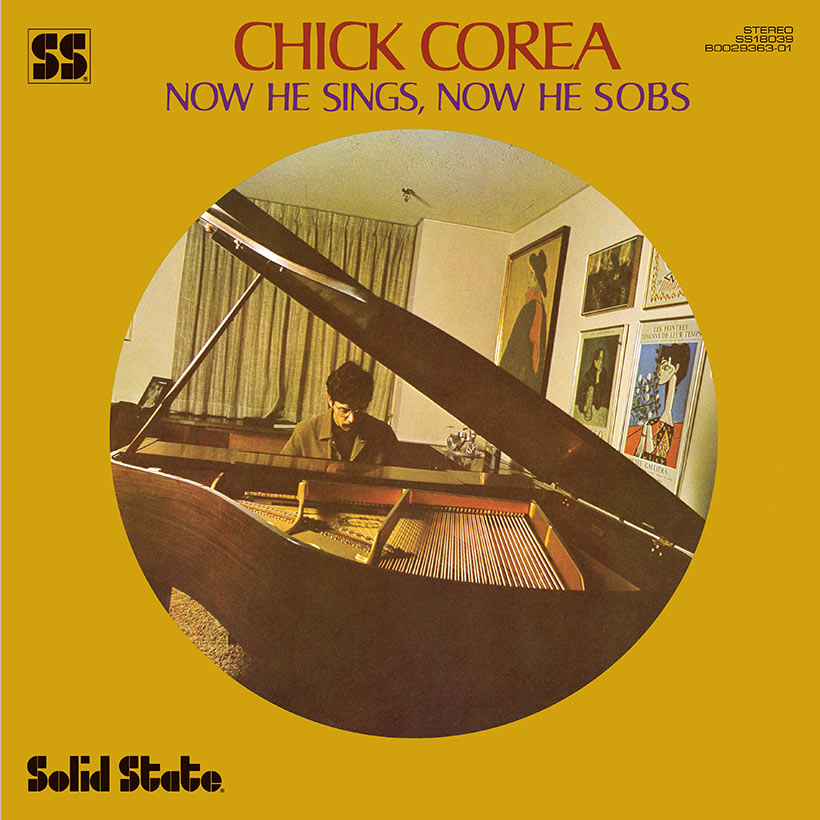 Chick Corea was 27 years old when he released his second album, Now He Sings, Now He Sobs, in 1968. It was originally released on Solid State, a small and short-lived New York-based label that was co-founded, in 1966, by producer Sonny Lester, together with recording engineer Phil Ramone (who would go on to become a Grammy-winning producer) and arranger Manny Albam. Solid State's parent company happened to be Liberty, which had snapped up Blue Note in 1966 when its co-founder, Alfred Lion, decided to retire and sell the company. Since the 70s, Solid State's repertoire has been looked after by Alfred Lion's old label, which is why Now He Sings, Now He Sobs has been reissued on vinyl as part of Blue Note's Tone Poet Audiophile Vinyl Series.
Listen to Now He Sings, Now He Sobs now.
By March 1968, when Corea entered New York's A&R studios for the first of three sessions leading a trio comprised of both the youthful (20-year-old Czech bassist Miroslav Vitouš) and the experienced (42-year-old veteran drummer Roy Haynes), the Massachusetts-born pianist was beginning to make his mark in the jazz world: he'd already impressed as a sideman with Mongo Santamaria, Willie Bobo, Blue Mitchell, Hubert Laws and Herbie Mann (the latter produced Corea's debut LP, Tones For Joan's Bones, released in 1966 by Atlantic Records' Vortex subsidiary). Corea was also earning renown as a composer, having contributed two songs to tenor saxophonist Stan Getz's 1967 LP, Sweet Rain.
Produced by Solid State's boss, Sonny Lester, and engineered by Doug Hahn, the sessions for Now He Sings, Now He Sobs took place over three days – March 14, 19, and 27 – and yielded 13 songs. Only five, however, appeared on the original album, with the remaining eight making their debut on a 1975 Blue Note double-album retrospective called Circling In (those tracks later appeared as bonus tracks on Blue Note's 2002 CD version of Now He Sings, Now He Sobs).
States of yin and yang
Attempting to shed light on the concept of Now He Sings, Now He Sobs and its song titles, Corea penned a prose poem that appeared on the inside of the album's original gatefold sleeve. It was purportedly inspired by the famous and influential Chinese text The I Ching (also known as The Book Of Changes) and focuses on the vicissitudes of the human condition. Corea's words highlight the fact that joy and despair, love and hate, birth and death, are all states of yin and yang that everyone will inevitably experience in their life's journey.
It all sounds deeply esoteric but the music is much more direct. The opening cut, the 13-and-a-half-minute "Steps – What Was" begins with a passage of discursive, slightly frenetic solo piano before a repeated fanfare-like riff signals for Vitouš and Haynes to enter. Propelled by the former's fast-walking bassline and the latter's crackling drums, the song takes flight into another dimension. Corea's piano sparkles with a fleet-fingered solo.
Steps-What Was (Digitally Remastered)
The initial sense of brio and momentum dissolves after five minutes, with Corea and Vitouš dropping out, allowing Haynes to bask in the spotlight with a passage of skillful chiaroscuro drumming. After this, the band launch into a brand new passage of music. Driven by a propulsive groove, it features Andalusian-flavoured melodic cadences and harmonic components that Corea would later return to in his classic tune "Spain." Vitouš shows both dexterity and invention with his bass solo near the end, counterpointed by some exquisite comping from Corea, before the track climaxes and then winds down.
Almost telepathic
"Matrix" is distinguished by a quirky theme before evolving into a thrusting swinger that is powered by Vitouš' driving bass (he also serves up a brilliant unaccompanied solo) and features highly nuanced but skillful polyrhythmic drumming from the ingenious Haynes. Vibraphonist Bobby Hutcherson was evidently taken with this Corea tune and recorded it later the same year on his Blue Note album Total Eclipse.
Now He Sings, Now He Sobs' title track begins tentatively with martial paradiddles from Haynes' trap drum before changing gear and morphing into an upbeat song characterized by glistening piano runs from Corea and muscular but fluid bass work from Vitouš. The interplay between the three musicians is astonishing and seems almost telepathic in the way they appear to anticipate each other's actions.
Total mastery
The song "Now He Beats The Drums, Now He Stops" begins with a long passage of unaccompanied piano, with Corea showing his total and consummate mastery of the instrument. His playing is by turns lyrical and percussive, reflective and dynamic, and though there are perceptible traces of Bill Evans' musical DNA in his approach, his sound is unique. Vitouš and Haynes enter four and a half minutes into the piece and immediately transform what began as an ethereal meditation into a foot-tapping slice of advanced hard bop with sparkling solos.
Now He Beats The Drum, Now He Stops (Digitally Remastered)
The album's epilogue is the eerie "The Law Of Falling And Catching Up"; at two and a half minutes it's the shortest and most abstract cut. Corea and his cohorts improvise to create a spacey, extremely atmospheric slice of avant-garde sound defined by booming bass notes, stroked piano strings, and various percussive effects.
Though it was only his second album, Now He Sings, Now He Sobs proved that Chick Corea was a bona fide jazz master in the making. He would go on to bigger things, of course – including playing with Miles Davis and founding the jazz-rock supergroup Return To Forever – but his only album for Solid State remains a musical touchstone in his canon.
The Tone Poet reissue of Now He Sings, Now He Sobs is out now and can be bought here.