Blue Note Tone Poet Remasters "A Religious Revelation" Says Joe Harley
Praised by label president Don Was for having "cracked the Blue Note code", Joe Harley's 'Tone Poet' vinyl remasters are essential listening.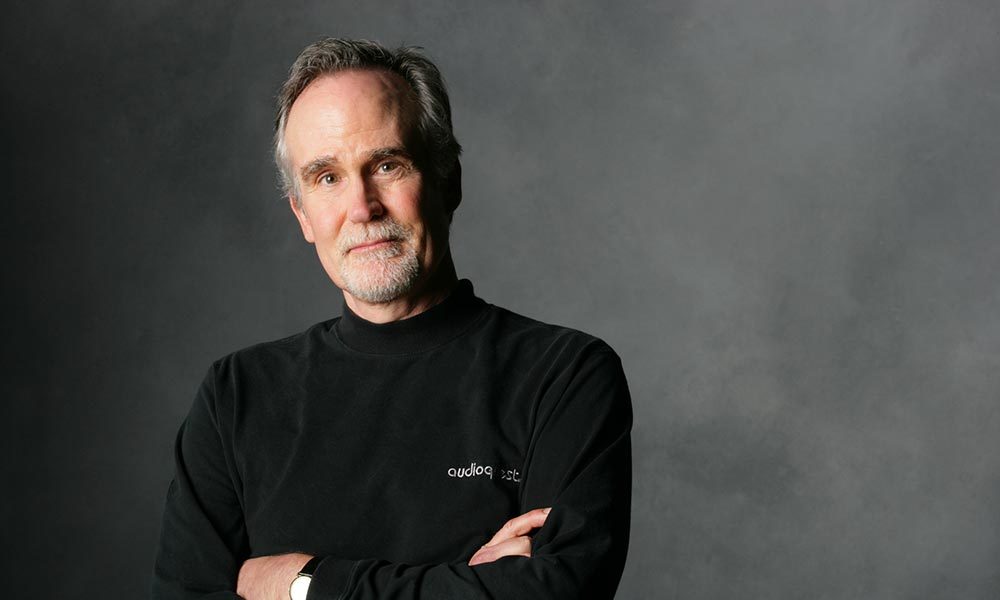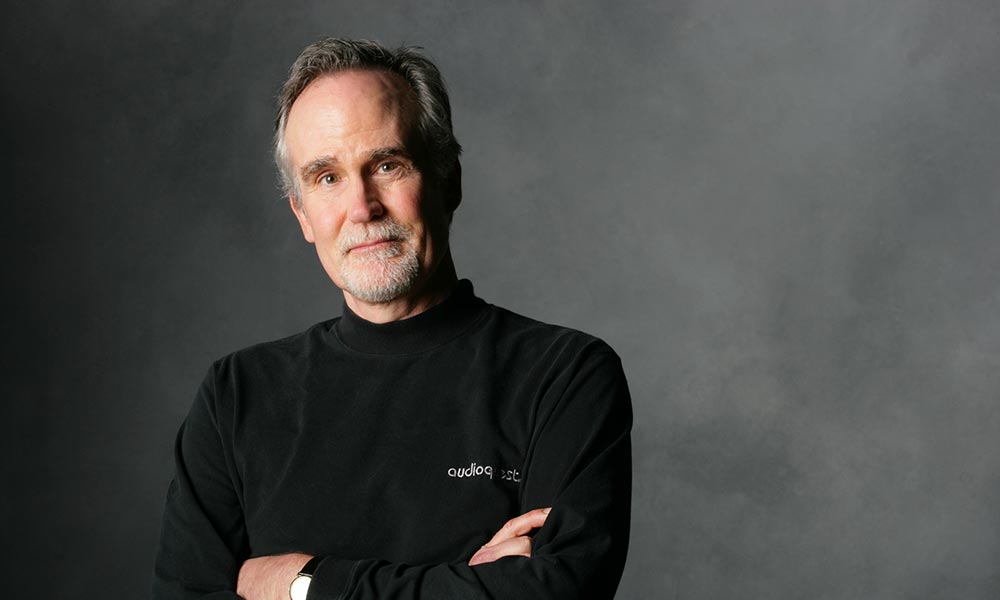 "I'm not such an egotist that I could come up with a name like that," laughs noted sound guru Joe Harley when questioned on the origin of his nickname, Tone Poet. It was bestowed upon him some years ago, he says, by veteran saxophonist Charles Lloyd, in appreciation of Harley's discerning pair of ears.
A modest, quietly-spoken 66-year-old originally from Lincoln, Nebraska, Harley was, understandably, uneasy with Lloyd's rather grandiose moniker. "At first, there was a little reluctance on my part and I was concerned that it sounded like I ran around the world calling myself Tone Poet," he confesses. "But then my wife said, 'Hey, it's a great name, it's a fun thing, and it describes your relationship with sound. It feels right, so just go with it.' Anyway, I got over it, and I'm fine with it now."
That's a good thing because, as part of their 80th birthday celebrations this year, Blue Note Records is set to unleash a batch of classic albums from its catalogue bearing the Tone Poet name. The Tone Poet Audiophile Vinyl Reissue Series will feature 18 titles, all mastered on vinyl under Harley's supervision, using the original tapes. The label has other themed vinyl reissue series scheduled for its celebrations this year – Blue Note Debuts, Blue Note Grooves, Great Reid Miles Covers, Blue Note Live and Blue Note Drummer Leaders – but this is the first time that the label, co-founded by Alfred Lion in 1939 and currently helmed by Don Was, has entered into the rarefied realm of deluxe audiophile vinyl.
"These guys cracked the Blue Note code"
Was' deep appreciation of Joe Harley's work led directly to him offering the sonic guru a gig at Blue Note. Harley had been working with indie label Music Matters on a series of high-quality vinyl reissues of classic Blue Note albums and became aware of Was' enthusiasm for his work after reading magazine interviews in which the Blue Note president praised the quality of Music Matters' releases. "He said, 'These guys cracked the Blue Note code and I don't know how they do it,'" Harley recalls. "It was extraordinary the way he always mentioned Music Matters because these were supposed be interviews where he was promoting Universal's own programme."
The sound technician eventually encountered Was in person on a session for Charles Lloyd's Blue Note album, Vanished Gardens, in 2017. "In the middle of recording we took a break and Don pulled me aside and said, 'I really want you to consider doing what you do for Music Matters for us. I'm quite serious about it and really want to do this.' So that's how our relationship started and the first thing we did together was the [recently released, subscription-only] box set, Blue Note Review: Volume Two – Spirit & Time."
On that particular project, Harley supervised the analogue mastering of two Blue Note classics (Art Blakey's Africaine and Bobby Hutcherson's Patterns). Mastered from Rudy Van Gelder's quarter-inch analogue master tapes, they sound stupendous and also look fabulous as well, replicating the attention to detail that Music Matters showed in their deluxe reproduction of Blue Note covers.
"There hasn't been a single compromise"
"These kind of reissues cost more," reveals Harley, "and it's different for a major label to do this as they don't usually take that route. But Don Was has been amazing in this whole endeavour, basically saying yes to everything. There hasn't been a single compromise to the way that I would have approached these things at Music Matters. And that includes mastering – we used Kevin Gray at Cohearent Mastering – and the pressings, which were done by Record Technology Incorporated at Camarillo, who do an amazing job; and we also have tip-on jackets and, in the Tone Poet series, many of them are full gatefold with extra photos."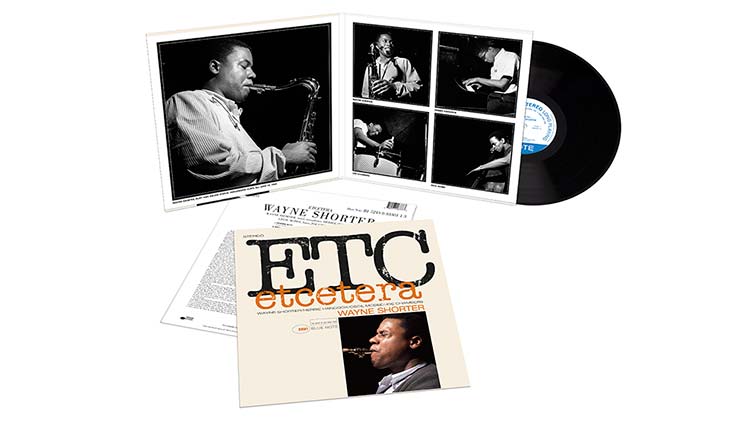 All 18 titles in the Tone Poet series, which spans the 50s to the 00s, were hand-picked by Harley. "I chose albums that were personal favourites and also ones that I thought deserved a wider audience," he states. "Also, we wanted to open it up further and look at some titles from the modern Blue Note era and some that didn't originally come out on Blue Note but which are now part of the label's family."
Of the latter is pianist Chick Corea's second solo LP, Now He Sings, Now He Sobs, recorded for the short-lived Solid State label in 1968 and which has officially launched the Tone Poet reissue series in the US (worldwide releases will follow on 22 February). "It's a mystery to me why that record has never been reissued," says Harley. "When you think of it in piano trio terms, it's right there with the Bill Evans Trio with Paul Motian and Scott LaFaro."
Reissued the same day as the Corea album is Wayne Shorter's Etcetera, which is one of the most overlooked albums in the much-garlanded saxophonist/composer's Blue Note canon. "You'd think from the title that it must be leftovers, but it's far from it," says Harley. "It's a very cohesive, brilliant record and sounds amazing. I've always thought that that was a real unsung part of Wayne's catalogue."
As well as selecting masterpieces from Blue Note's classic 50s and 60s era – among them Hank Mobley's Poppin', Stanley Turrentine's Hustlin', and Andrew Hill's Black Fire, which will appear in the Tone Poet series later in the year – Harley is also reviving an album from the label's more recent history: singer Cassandra Wilson's Glamoured, from 2003. He expected it to be sourced from digital masters but was surprised to find that reel-to-reel tapes existed. "It turned out that the record was recorded in analogue," discloses Harley. "We found seven boxes of tapes but they hadn't been assembled into a master, so we put them together and then cut from them directly, analogue to analogue."
"I had fantasies about working with Alfred Lion and Francis Wolff"
For Joe Harley, working in an official capacity for Blue Note is a lifelong dream come true. A hardcore jazz aficionado, he's been a fan of the label from the time he was a teenager. "I remember going to the record store on my bicycle to buy Sonny Clark's Cool Struttin', and from that point I was hooked," he says. "Just the vibe of those covers drew you in. You wanted to be there in the studio with the musicians and, though it sounds crazy, I had fantasies as a little kid about working somehow with Alfred Lion and Francis Wolff."
Though he was an aspiring drummer as a teenager, Harley got into the music business in the 80s, working at AudioQuest, where he helped to create specialist, high-end, hi-fi cables. When the company branched out in the 90s to create its own audiophile record label, Harley began working there as a record producer. His undoubted genius in regard to the Blue Note catalogue is creating immersive-sounding LPs that function like a time machine, transporting the listener back into the middle of a vintage Blue Note session as it unfurls, song-by-song. "I want to take you back to Rudy Van Gelder's studio and give you the experience of being a fly on the wall, as if it's happening right in front of you," he says, explaining the rationale behind his reissue aesthetic. "My goal was to take these great analogue master tapes and, to the best of my ability, create a representation on LP of what was on that tape and give the listener the experience of what happened that day in the studio."
In terms of the mastering process, it begins with scouring the tape vaults. "The first step is to check sources and to make sure that the master tape exists and that it's going to be an original, first-generation master and not a copy," explains Harley. "Once we get a tape, we set up mastering lathes and go to a facility that Kevin Gray has in LA… He has a Neumann lathe that's tricked out in various ways with cutting-edge custom gear. It's a great-sounding facility and Kevin has worked on over a hundred Blue Note titles with me, so he knows what the issues are when you're dealing with Van Gelder masters from different eras. We practically talk in shorthand because we've been through it so many times."
Working on a plethora of Blue Note reissues since 2007 has undoubtedly enhanced Joe Harley's appreciation of what Rudy Van Gelder achieved as an engineer, given the limitations of the equipment he was using. "People sometimes forget that those records were mixed on the fly," he says. "It's live-produced. So if Lee Morgan, for example, steps up to the microphone and sticks the bell of his horn right on it and blows hard and Rudy is not looking to see that's about to happen, you're going to have a little overload. Then you can hear Rudy diving for the fader and turning it down as it's happening. To me, that adds to the excitement of it because you're just hanging on for dear life. There's no fix-it-in-the-mix mentality going on at all."
What Harley most admires about Van Gelder – whom he describes as "an absolute genius in a ton of ways" – is his ability to make Blue Note's recordings sound truly dynamic. "Rudy was very clever," says Harley. "He would put a little 'bump' in the upper midrange to make it lively and make cymbals and drums sparkle a little more, which, on the gear of the day, was a very clever thing to do. It made those records talk."
"You will never find a superior version" than the Tone Poet remasters
The so-called Tone Poet is confident that his audiophile reissues will allow 21st-century listeners to hear what the musicians heard as the master tape was played back on the studio monitors in Rudy Van Gelder's studio 50 or 60 years ago. He believes that, in terms of quality, Blue Note albums have never sounded or looked better. "Every aspect of these Blue Note releases is done to the highest possible standard," he says. "It means that you will never find a superior version."
These are provocative words to purists, perhaps, and may even be deemed heretical by those who treasure their original Blue Note vinyl, but when you compare Harley's new versions with authentic 50s and 60s LPs, the odds are that you'll be blown away by the sheer dynamism, warmth, and presence of the Tone Poet's work.
If you're a serious Blue Note devotee, the Tone Poet Audiophile Vinyl Reissue Series undoubtedly offers the ultimate listening experience in jazz: it makes you feel that you're in the middle of a studio session as the music is being created in the moment. It doesn't get any better than that. Or, as Joe Harley puts it, "It's almost like a religious revelation."
Scroll down for the full Tone Poet release schedule and buy the reissues here.
The full Tone Poet release schedule is:
8 February
Wayne Shorter: Etcetera (Blue Note, 1965)
Chick Corea: Now He Sings, Now He Sobs (Solid State, 1968)
15 March
Sam Rivers: Contours (Blue Note, 1965)
26 April
Gil Evans: New Bottle Old Wine (World Pacific, 1958)
Joe Henderson: The State Of The Tenor: Live At The Village Vanguard, Volume 2 (Blue Note, 1985)
Cassandra Wilson: Glamoured (Blue Note, 2003)
31 May
Lou Donaldson: Mr Shing-A-Ling (Blue Note, 1967)
Lee Morgan: Cornbread (Blue Note, 1965)
28 June
Baby Face Willette: Face To Face (Blue Note, 1961)
Dexter Gordon: Clubhouse (Blue Note, 1965)
26 July
Kenny Burrell: Introducing Kenny Burrell (Blue Note, 1956)
Andrew Hill: Black Fire (Blue Note, 1963)
6 September
Donald Byrd: Chant (Blue Note, 1961)
Stanley Turrentine: Hustlin' (Blue Note, 1964)
25 October
Grant Green: Born To Be Blue (Blue Note, 1962)
Tina Brooks: Minor Move (Blue Note, 1958)
15 November
Hank Mobley: Poppin' (Blue Note, 1957)
Stanley Turrentine: Comin' Your Way (Blue Note, 1961)
Format:
UK English