Blue Note As Important As The Beatles Or Dylan, Says Don Was
Blue Note president Don Was talks about his love affair with jazz's most iconic record label, and following in Alfred Lion and Francis Wolff's footsteps.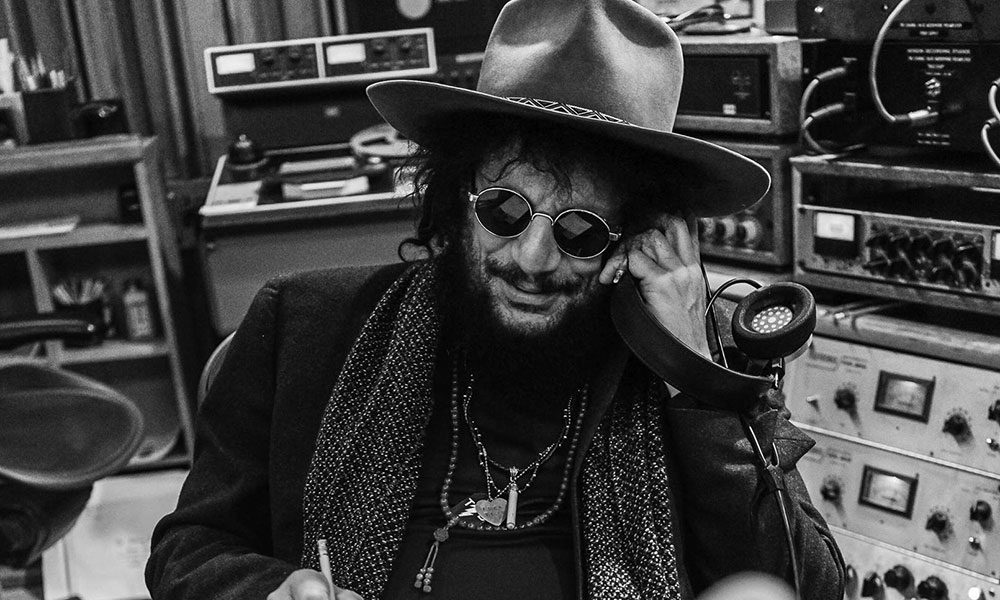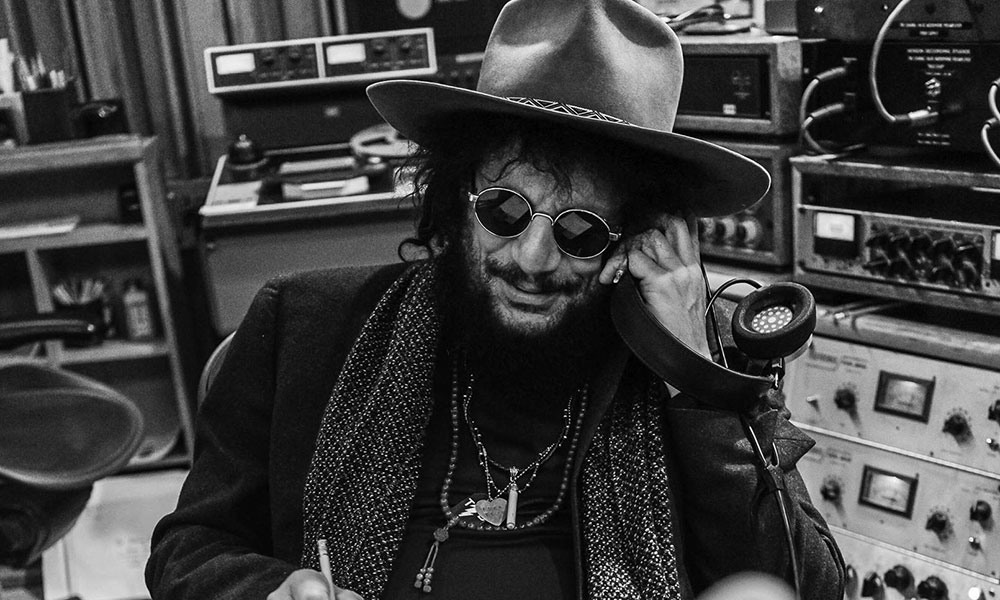 Blue Note president Don Was clearly remembers the first time he heard a Blue Note record. It was 1966 and the experience resulted in an epiphany that awakened him to the visceral – and spiritual – power of jazz. Understandably, perhaps, it changed his life forever. "I was 14," he reveals, "and I was just riding around in the car with my mom when she was running errands on a Sunday. She left me in it with the keys so that I could play around with the radio and I landed on a jazz station."
That was when the Detroit-born Was chanced upon a piece of music that he later found out was called "Mode For Joe" by tenor saxophonist Joe Henderson. Was found it eerie and otherworldly, but also hypnotic. The music gripped him and commanded his attention.
"I came in just at the top of the saxophone solo," Was says today. "He starts with these wailing cries and I thought, Oh my God, this is not about notes or saxophone technique, I can feel this guy's anguish. It was really compelling and so powerful. Then the drums kicked in – Joe Chambers is the drummer – and Joe Henderson goes from anguish to grooving. The message I was getting from his saxophone was: 'Don, you've got to groove in the face of adversity.'" Was laughs at the recollection but he's making a serious point: jazz has the ability, as drummer Art Blakey once so eloquently put it, "to wash away the dust of everyday life."
Mode For Joe (Remastered)
Intrigued from hearing "Mode For Joe," Was wanted to explore jazz much further. "I had to find out more about this music," he explains, "so I went out and got a portable FM radio set to listen to the jazz station WCHD. After school in the evening, there was a DJ in Detroit named Ed Love, and he would back-announce all the records he played. It became really clear to me after listening for a couple of months to the station that I was particularly attracted to the music made by this little label out of New York called Blue Note Records."
Searching for and collecting Blue Note records
Was remembers that he and several of his like-minded jazz-digging friends would go on a pilgrimage to track down Blue Note LPs in Motor City. "Me and my buddies, we'd get on a bus and ride 45 minutes across town just to hold a record," laughs Was. "We couldn't afford to buy them. We'd just hold and look at them and read the liner notes and maybe, if we were lucky, we could get the store owner to break the shrink wrap and play it for us. So it became a mission to find and save up for these records."
As well as collecting Joe Henderson LPs, Was became a fan of pianist Herbie Hancock. "I loved his records," enthuses Was. "I got Maiden Voyage when that was a new album. But my favorite, and which has made the biggest impact in my life, is Speak No Evil by Wayne Shorter. All his Blue Note records are awesome but that one in particular really spoke to me and has provided incredible comfort to me over the years… it still does."
Speak No Evil (Remastered 1998 / Rudy Van Gelder Edition)
Coming back to Blue Note
Don Was grew up to become a professional musician, but not in jazz. He played bass and was the co-founder of the Detroit group Was (Not Was), which melded pop with soul and funk and scored some hits in the 80s (their biggest was 1989's "Walk The Dinosaur"). Away from the band, Was began to make his name as a record producer and, by 2012, when he was offered the chance to become Blue Note's president, Don Was had become a world-renowned, much-garlanded, triple-Grammy-winning record producer whose myriad credits included working with Bonnie Raitt, Carly Simon, Iggy Pop, Brian Wilson, Bob Dylan, Ryan Adams, and The Rolling Stones.
Was, now 65, who was born Donald Fagenson, says he was offered the job after he suggested to an executive at Capitol Records, Blue Note's parent company, that they should sign a rising jazz singer called Gregory Porter, whom he had just seen live in a club. It turned out that, unknown to Was, Bruce Lundvall, Blue Note's then president, was about to retire due to ill health, and, as a consequence, the company was searching for a replacement.
"No one had a vision of how to move forward and yet maintain the aesthetic vision of Blue Note," recalled Was, but his Gregory Porter pitch got him a job offer. "I looked at record companies with a lot of suspicion and I really didn't want to work at one," says Was. "But it was Blue Note and was irresistible. It was my dream job. I said 'yes' within the hour. I had to realign my whole synaptic pathway system I was so determined to do the gig… I'm glad I did."
Gregory Porter - Liquid Spirit (Official Music Video)
What Don Was loves about Blue Note
Was is acutely aware that he has a lot to live up to if he's to emulate the visionary leadership of Blue Note's original founders, German-Jewish émigrés Alfred Lion and Francis Wolff, who launched the label in New York in 1939. The pair guided the company up until the late 60s, by which time it had become the standard-bearer for modern jazz, having established its own distinctive sound and look.
Behind the sound was a noted recording engineer, the late Rudy Van Gelder. "He was absolutely critical to the sound of the label," states Was. "I don't think you'd have those records without him. I love the fact that if you put on a Blue Note record from 1965, even before you know what artist it is or what song, you can tell it's a Blue Note record. It's got a signature sound. Great labels have it, like Motown and Stax."
Another important component of Blue Note during its prime was its strong and vibrant visual identity, provided by the evocative monochrome session photographs of Francis Wolff and the eye-catching cover designs of Reid Miles. According to Don Was, Blue Note albums provide a multi-dimensional experience: "As a teenager in Detroit, the music drew me in but soon it became more than just loving the music for me. The whole lifestyle suggested by the front cover artwork that Reid Miles did, and, particularly, Francis Wolff's photos, made me want to devote my life to music. I looked at the pictures and saw these guys sitting there in a dark room. You could never see the walls for cigarette smoke, and there were saxophones and cool clothes. As a 14-year-old, I thought, Wherever those guys are, I want to be in that place."
Was says that another unique quality about Blue Note – which helped to distinguish it from other record labels – was the ethos that underpinned Lion's and Wolff's vision. Their primary goal wasn't profit but enabling artistic expression. "Alfred Lion and Frank Wolff wrote a manifesto when they started the label, and they dedicated themselves to the pursuit of authentic music and affording the artist uncompromising artistic freedom," he says. For Was, that's the key to the longevity of Blue Note's music. "I think, ultimately, that philosophy enables you to create music by virtue of the fact that it is honest expression. It becomes music that endures for decades because it's coming from a real place."
The label also wasn't afraid to take risks – both financially and aesthetically. Blue Note signed Thelonious Monk in 1947 when he was considered the most avant-garde jazz musician in the world. No one else would take a chance on him. "I think that's a hallmark of the Blue Note philosophy over the years," says Was. "Risk, in this day and age, is sometimes seen as a dirty word. In fact, all the great music that has endured comes from someone taking extreme risks, whether it's Alfred Lion with Thelonious Monk, or Chris Blackwell with Bob Marley."
Taking the sound of Blue Note into the future
In director Sophie Huber's Blue Note documentary, Blue Note Records: Beyond The Notes, in which Don Was appears, there's an interview with Herbie Hancock, who says that he felt no pressure from Lion and Wolff to be anything but himself. Don Was believes that that philosophy was a major part of Blue Note's success. "I think that not trying to rule the roost creatively and signing musicians that they respected and trusted, and letting them do their thing, was the key to building a rich catalogue of music," he states. "I try to do the same thing. I'm a musician and I could tell people what to do but I don't want to be the worst guy in the room. I don't want to tell great artists what to do. You have to let them be themselves and record them pursuing their vision. That's the philosophy we take with the artists."
Was also says that, in some ways, he owes his own production style and approach to making music to the example set by Lion and Wolff at Blue Note: "I've been producing records for 40 years but if you go back and look at all the records as a whole, I think you'll find my philosophy towards working with artists is not to shape them into something else or alter their vision – it's to try to understand their vision and to help them realize it. So I really do believe I was heavily influenced by the aesthetic values of Blue Note Records and the stuff I listened to in my formative years and as a producer. It's every bit as important as listening to old Beatles or Bob Dylan records."
Mixing past and present at the label
Was brought his hero, Wayne Shorter, back to Blue Note in 2012 and agrees that his presence brings a sense of continuity to the label, reuniting its past with its present: "The vibe of having Wayne around is absolutely inspiring to the people that work at the label and to the other musicians there. I don't know how to put into words what a great honor it is for everybody to know him and to work with him and to get to hang out with him. He's just got this positive, powerful energy and it's inspiring to be around. It means a whole lot to everybody to have him on the label. And he's still the most innovative guy in town at 85."
Collagically Speaking (Album Trailer)
Veterans Charles Lloyd and Dr. Lonnie Smith are also at the label, though Blue Note's future also looks bright and its current roster includes some of the most visionary young musicians in jazz, including Robert Glasper, Ambrose Akinmusire, James Francies and Marcus Strickland, who are also members of Blue Note All-stars. "I want to make sure that we have a roster for the musicians who have a bit of a revolutionary fervor about them, pushing the boundaries, as it were," declares Was. "They've already had a huge impact. Robert Glasper to me is what Miles Davis was in the 60s and 70s. I think Robert today is a leader and galvanizer and a master chef who's combined many familiar elements into a brand-new taste."
So how do you take a company that's celebrating its 80th birthday, and whose past is powerful and dominant, into the future? Was says that he's not going to stray from Lion and Wolff's original artistic vision. "I think if you adhere to the principles that made the company great to begin with, you can't go wrong," he states. "It's as simple as making records with great, visionary artists, enabling them to pursue their wildest visions, and staying out of their way. It's not that complicated. It only gets complicated when we try to Einstein it and second-guess everything and search for hits like you're mining for gold or something. So my belief is: let people do their best work and give them the freedom to be great."
That sounds like a wise decision – and it's a philosophy that helps present-day Blue Note to preserve the spirit of adventure that's been its guiding light for eight decades.
This article was originally published in 2018. Listen to the best of Blue note on Apple Music and Spotify.