'All In My Mind': Dr Lonnie Smith "Is About Making People Happy"
Back at home on Blue Note, the label that made his name, Dr Lonnie Smith speaks to uDiscover Music about his 2018 album, 'All In My Mind'.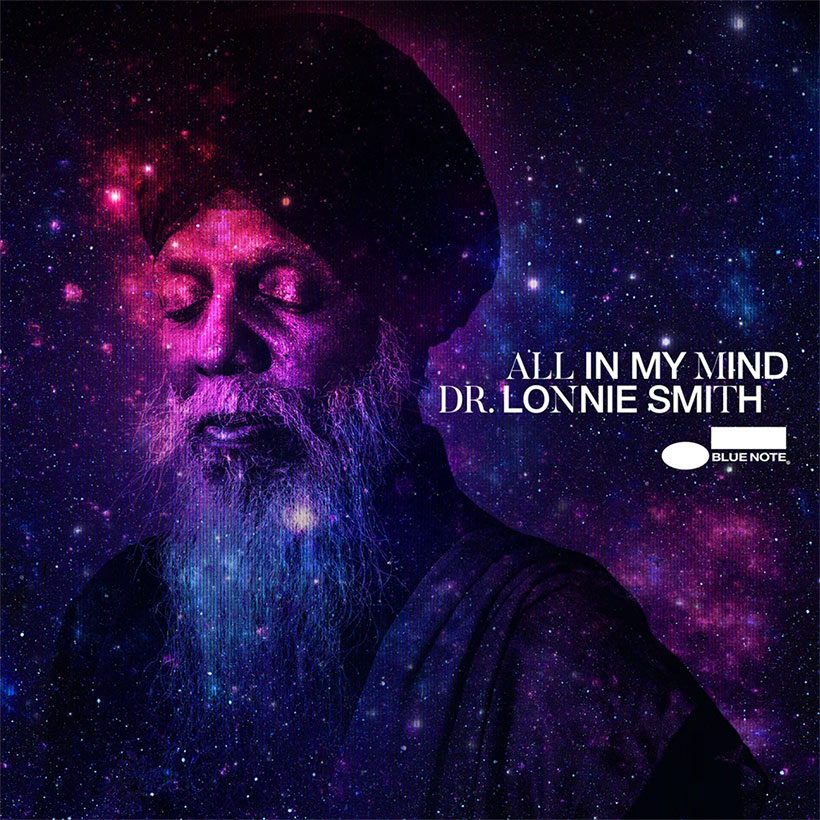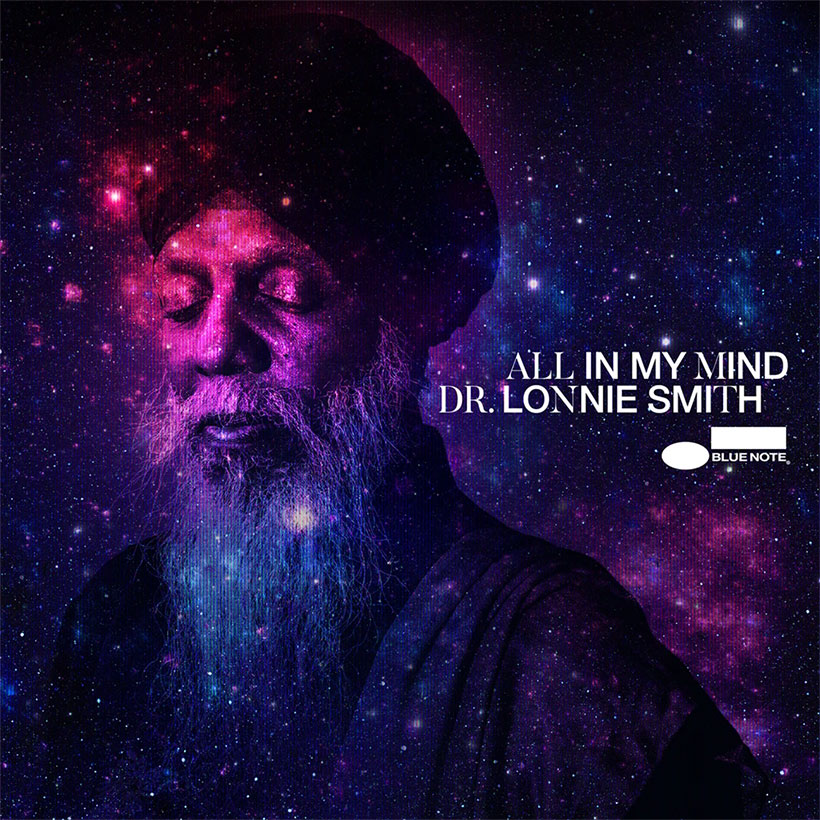 Dr Lonnie Smith is the last of the great soul-jazz organists from jazz's golden age. Now 76, he's enjoying his second stint at Blue Note Records, the iconic jazz label that he first called home in the late 60s when he racked up several hit albums, including his biggest seller for the label, a live recording called Move Your Hand. For the genial, turban-bedecked swami of soul-jazz, his return to Blue Note, for the album All In My Mind, released on 25 January 2018, felt like a homecoming. "It felt like I hadn't left," laughs the softly spoken organist, talking to uDiscover Music. "It's like family. Even if I didn't do another record with them, I'd always be stamped as a Blue Note artist, so I feel like I'm at home."
Smith, who was recently the recipient of a prestigious NEA Jazz Master award, returned to his alma mater in 2016 with the critically-lauded studio LP Evolution, and followed it up with a live album, All In My Mind, recorded, in 2017, at New York's Jazz Standard venue to commemorate his 75th birthday. Comprising seven songs, the album found Lonnie Smith leading a trio featuring his long-time associates, guitarist Jonathan Kreisberg and drummer Jonathan Blake. "What they bring to the group is a lot of edginess," says the Hammond B3 maestro, who also reveals that he and his bandmates have a near-telepathic sense of communication when they play together. "I never play something the same way twice but they know what I'm about to do and seem to figure out what I'm doing," he says.
Listen to All In My Mind right now.
In terms of its material, All In My Mind sees Lonnie Smith putting his soul-jazz stamp on songs by jazz greats Wayne Shorter ('Juju') and Freddie Hubbard ('Up Jumped Spring'), plus, perhaps surprisingly, a cover of singer-songwriter Paul Simon's '50 Ways To Leave Your Lover', which has been in the organist's live repertoire for a few years now and is here retooled into a soulful mellow jazz groove.
The set's standout title track is a revamp of a self-written tune that Smith first recorded on an album called Funk Reaction, released in 1977. Originally an uptempo number, he has reconfigured it as a slow ballad. "I changed the format of it and the feeling of it," reveals Smith, who also sings on the cut, performing it as a duet with a rising young chanteuse called Alicia Alatuja, who sang at former US President Barack Obama's second inauguration, in 2013. "She lives in New York and is a heck of a singer," Smith enthuses. "I thought it would be great for her to sing that song. She did a beautiful job… she sang it almost like she'd written the song herself."
The good doctor confesses that his live recordings offer a truer reflection of him as a musician than his studio recordings. "When I'm playing live, the people get exactly what I'm about," he states. "When you do studio work, they have a tendency to want you to record over and over again, but you can mess up the song and make it sound very mechanical." For Smith, spontaneity and sincerity of feeling is everything. "That's what I want," he exclaims. "I want exactly what you feel at that moment when you're playing it. Of course, people say I could have done a better job or there's a mistake here, but who cares? It's all about the feeling, and I want to hear that feeling."
Dr. Lonnie Smith Trio * 50 Ways To Leave Your Lover [Kreisberg,Blake]
All In My Mind was produced by Blue Note's president, Don Was, who also helmed the veteran organist's previous offering for the label. "What I love about him is that he's not fighting me," laughs Smith, who says he enjoys a good and productive working relationship with Was, whose myriad production credits include The Rolling Stones, Ryan Adams, Van Morrison and Bob Dylan. "We laugh and talk and enjoy ourselves," Smith continues. "Some producers don't know anything about the music or what you're playing because they're just sitting there reading the paper or something. But Don knows music because he's been out there playing for years. He knows if something works or doesn't work and he gives me the freedom and the go-ahead to play and be myself."
Smith says that Don Was' attitude reminds him of his first producer at Blue Note, Francis Wolff, with whom he worked between 1968 and 1970. "Frank was a great person. He liked me playing slow, easy, funky grooves. When he knew he had a hit, he danced in the studio."
Smith recalls being surprised when Wolff told him that 'Move Your Hand', an off-the-cuff piece he had jammed on stage with his band, had become his biggest hit for the label. The organist says he almost felt embarrassed because he regarded the song – a heavy, churning funk groove with a vocal chorus that uses the words "move your hand 'cause I can't see" – as a throwaway piece. "It was a joke," he confesses. "It was about a preacher I knew who was supposed to be helping another preacher, but he fell asleep in the pulpit with his hand covering The Bible so the other preacher couldn't read what he was supposed to be saying. I just started a groove and started teasing with the guys in the band on stage. Though it started as a joke, people kept asking me, 'What is that song? I like it.'"
Move Your Hand (Live At Club Harlem, Atlantic City, NJ / Remixed 1995)
In regard to how he signed with Blue Note in 1968, Lonnie Smith remembers that alto saxophonist Lou Donaldson was instrumental in helping him get a deal. "He needed a guitarist and organist, so he called George Benson and me. We both recorded 'Alligator Bogaloo' with him. We had such a groove and it made a big hit. Thanks to Lou, I got to Blue Note. They phoned me and said, 'Frank Wolff wants you over here.' I still talk to Lou today. He's been an angel in my career.'"
While reminiscing about his work at Blue Note the first time around, Lonnie Smith also spares a moment of reflection for noted trumpeter Lee Morgan, who played on two of Smith's albums and died from a gunshot wound, in 1972. "He was beautiful," he gushes. "He had a lot of fire and a lot of life and he laughed and liked to joke. He was a really nice guy."
Focusing back on the present day, Smith confesses to being a restless spirit who is never short of ideas and is already thinking about his next project. He's never been content to rest on his laurels and reflect on his achievements. "For me, it's like you're never good or great enough and that keeps you pushing," he says, explaining what continues to motivate him. "The highlight of my career is still being out here playing for people."
Finally, how would a jazz organist (whose tracks, such as 'Spinning Wheel', have become one of the best-known Blue Note samples, thanks to the likes of A Tribe Called Quest and Wu-Tang Clan) like to be remembered? "As a person who left this world a better place than it was when he got here," he says. And the Dr Lonnie Smith prescription for happiness? "Music – it's a universal language that can touch people and bring the world closer together. It's beautiful. I've been to places all over the world where people come up to me and say, 'I've never liked jazz before but I love the way you're playing.' You can't beat that. It's not about the money… music is about making people happy."
All In My Mind can be bought ere.
Format:
UK English