How Motown Broke Racial Barriers Like No Other Record Label
In the way its music was presented and the universal themes its artists sang of, Motown broke racial barriers to move everyone, no matter their skin colour.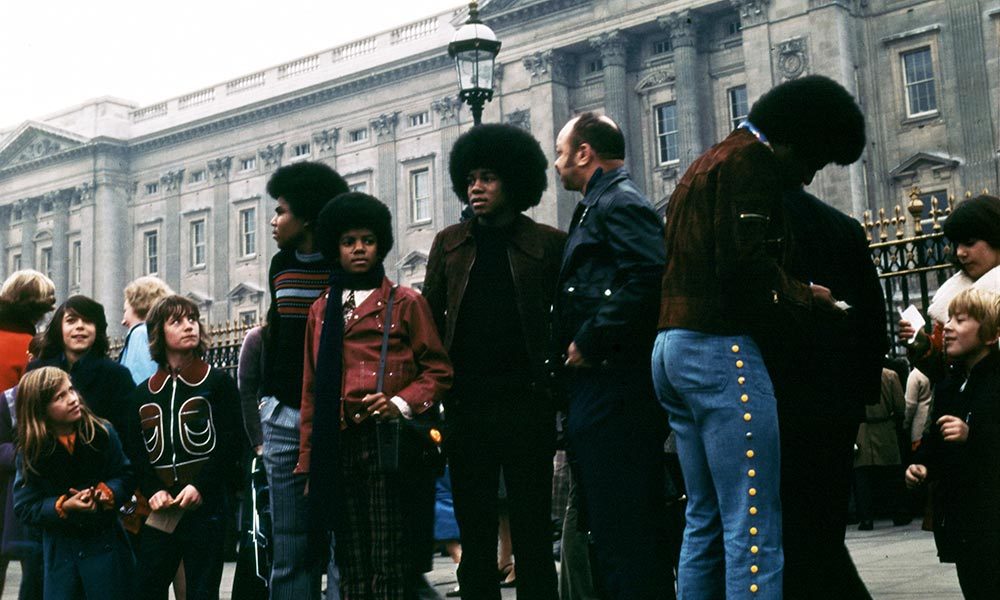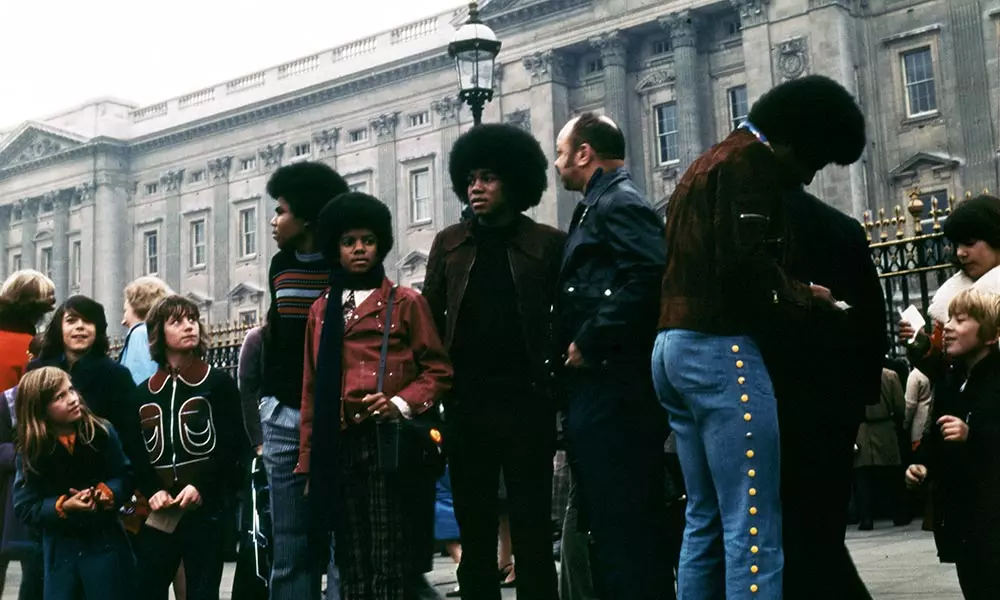 Everybody likes Motown. If you haven't heard a Motown song you like, you haven't heard the right one. But when Motown started, it was an independent, outsider label struggling to find a wide audience – like so many other Black-owned record companies. Somehow, Motown broke racial barriers, dissolving the lines between Black and white fans to become the principal purveyor of soul music to the world – whatever colour the world might be.
Motown broke the colour barrier and found fans of every race and creed; but it was not just down to brilliant music. The company went out of its way to build an audience wider than any Black label had ever found, yet achieved this while retaining all its soulful qualities.
Listen to the best of Motown on Apple Music and Spotify.
The allure of Black music for white fans is nothing new. Jazz, which emerged from New Orleans and Kansas City at the end of the 19th Century, found a huge audience – but many of its fans were entirely unaware of its roots. Many of the celebrated swing orchestras of the 30s and 40s were white, though their sophisticated music was pioneered by African-American bandleaders such as Duke Ellington and Count Basie. R&B and doo-wop were popular, but the pop audience was usually sold pale impersonations rather than the unadulterated Black originals. Before rock'n'roll arrived, it was possible to be a Black singing star with a huge white audience, provided you focused on the silkier side of your chosen sound, as Nat King Cole and Harry Belafonte had. Sam Phillips, the owner of Sun records in Memphis, was openly seeking someone white who could make Black music; he found him in Elvis Presley. Singing a merger of R&B and country, Presley's fame and the perceived authenticity of his sound let Little Richard, Fats Domino and Jackie Wilson through the door: all African-American rockers with very different styles. The man who wrote Wilson's big early hits, Berry Gordy, Jr, founded Motown Records.
A dazzling new sound
Gordy noted how Wilson, sharply-dressed, handsome and a superb stage mover, was essentially selling R&B to a mainstream audience in the late 50s. But Wilson was held back by a record label that insisted on trying to make him mainstream rather than understanding that this man was taking his sound towards a new direction – soul. The mainstream was happy with Wilson and his hep style; they didn't need him drowning in cheesy vocal accompaniment and dated orchestras.
But what if a record company had really understood him? When Gordy founded his Tamla label in 1959, he set out to achieve what Brunswick should have been doing for Jackie Wilson: make pure, beautiful soul music and sell it to white America as well as the Black people who had created this dazzling new sound.
Gordy set certain standards for his artists. They were impeccably clothed like the stars they would become. They were taught deportment to ensure they remained coolly dignified. They were given dance routines and instructed in stagecraft. Their records were properly recorded and, for the most part, given a certain sound so fans would know it was a Motown release. Even when they were delivering hard-hitting messages, they were rendered harmoniously. If a Motown record was a revolution on wax, it would be couched in terms that wouldn't disturb the mainstream's cloth ears – Martha And The Vandellas' ʻDancing In The Street', which could be taken for a call to riot or simply at face value, is a prime example. Even when Motown artists were presented at their most despondent, such on as Four Tops' ʻSeven Rooms Of Gloom', their music still worked as a call to the dancefloor, and Levi Stubbs' awesome roar of a voice was put to good use emphasising loss and displaying his considerable sensitive side.
httpv://youtu.be/*?rel=0
Taking Motown to middle America
Musically, Motown sometimes tried too hard to find the mainstream, encouraging its stars to aim for Vegas and a tuxedo-clad audience. The mid-60s Marvin Gaye, perfectly cut out for R&B thrillers such as ʻYou're A Wonderful One' and ʻAin't That Peculiar', released several albums in a middle-of-the-road jazzy style, and The Supremes sang country songs, Rodgers & Hart show tunes and an album of songs better known by The Beatles and other British bands who had drawn their inspiration from Motown. It was a form of marketing that didn't really emphasise Motown's originality: this music came from Detroit, not the Mersey! Gordy also signed some very un-R&B artists, such as the veteran swing singer Billy Eckstine, and actors such as Tony Martin and even Albert Finney, the British movie star who had made his name in Saturday Night And Sunday Morning. Motown's magic lay elsewhere, however, and the company always did better taking its music to middle America than bringing middle America to Motown.
Motown's rock label, Rare Earth, launched in 1969, faced similar difficulties. The band of the same name had a few hits and wanted to rock, but they broke big through being marketed like a soul band with the single ʻGet Ready'. Stoney And Meatloaf found a star in the meaty one, but six years too soon, and licensed-in Brit bands Pretty Things and Love Sculpture didn't make a huge impact in the US. Rare Earth did better with R Dean Taylor, but his records were closer to the parent company's usual sound. Motown's soul roster contained the likes of Debbie Dean, Chris Clark, Kiki Dee and The Valadiers – all white artists mostly working with the standard Motown soul method – and the ethnically mixed Bobby Taylor And The Vancouvers, whose music was unimpeachably soulful and relevant to the times. The people wanted soul from Motown; they could get the other stuff elsewhere.
The vast majority of Motown's output was loud, Black and proud, but the problem was: how to get the record stores to stock it and the pop DJs to play it? Motown reached out to the pop biz by employing white lawyers, sales and promotion men in the early 60s – a habit, if not a policy, that produced a certain amount of criticism from Black activists and which would balance out as the decade progressed. Motown's promotions men would book the label's stars for in-store appearances, and, when the company was building its reputation, Berry Gordy would hit the road to meet distributors, DJs and retailers. It was a relationship-building exercise; the message was: this wasn't a street corner label that struck lucky with some hits, it was a proper business run by real record folk.
Entertaining everybody – whatever their ethnicity
Motown opened an office in the UK and wisely let it select what it released, building the brand for the market. Because of its distinctive sound, many British fans saw Motown as if it was an artist: the question "Who do you like?" could bring the response "Tamla" rather than naming The Miracles or Jimmy Ruffin.
The UK label was launched in the spring of 1965, and Ready Steady Go!, the cult TV show, broadcast a Motown special to go with it. Berry Gordy saw what TV did for the British label and, back home, he was happy to take care of business with TCB, a 1968 musical variety show starring Diana Ross, The Supremes and The Temptations, which sold spin-off albums galore. Motown moved into movies, but one TV show in particular sold a Motown act beyond normal expectations: The Jackson 5ive cartoon series took the group (or, rather, the voice actors playing it), into living rooms for 23 episodes. It was quite a coup. From this point on, J5, and especially Michael, always found a new audience of kids younger than they were.
Above all else, Motown's music transcended racial divides, real or perceived. If you had a soul, you would be moved by ʻMy Guy', ʻYou're All I Need To Get By', ʻQuicksand', ʻToo Many Fish In The Sea', ʻDoes Your Mama Know About Me?' and ʻSave The Children'. Jr Walker And The All Stars' ʻWay Back Home' may have referred to racism, but white fans could still be moved by its groove.
While Motown did its share of political lobbying through its music, it never once forgot to entertain everybody. And we do mean everybody, whatever their ethnicity.
Looking for more? Discover what happened when Motown went political.
Format:
UK English