Standing In The Shadows: 10 Of The Best Female Motown Stars You've Never Heard Of
Motown's story is often told by the superstars who helped define the company's sound, but that doesn't tell the whole story.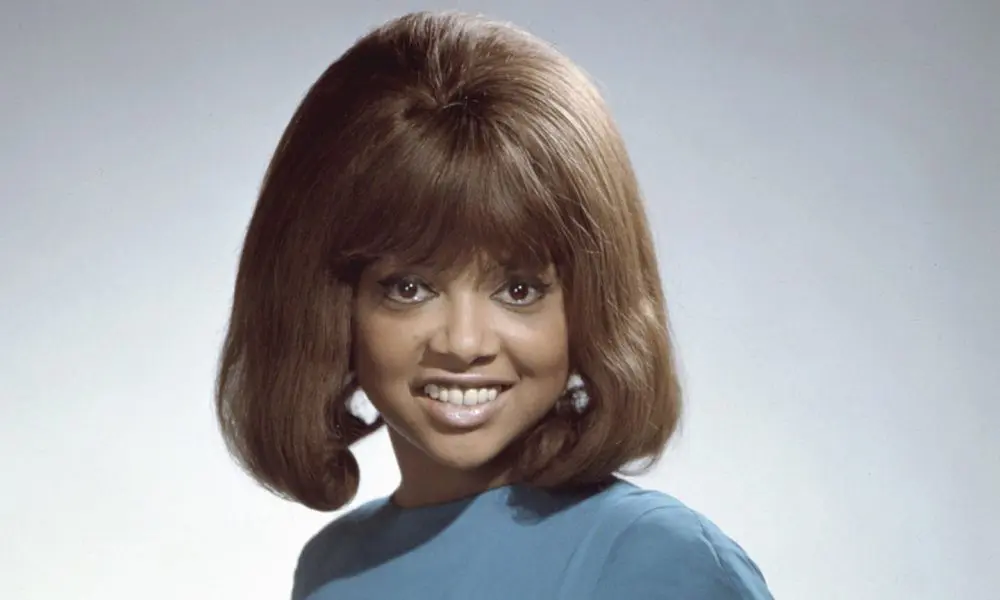 Motown's story is often told by the superstars who helped define the company's sound, particularly the leading female Motown stars you hear about the most – The Supremes, Martha & The Vandellas, Mary Wells, The Marvelettes. But that doesn't tell the whole story about Tamla's talented ladies.
Listen to the Strength, Courage & Wisdom playlist on Apple Music and Spotify for some essential female-fronted Motown, and scroll down to discover the female Motown stars you really need to know.
Brenda Holloway
Serious soul fans regard Brenda Holloway as a goddess. She grew up in Watts, Los Angeles, and cut a couple of singles for small labels before she appeared, at age 16, at an industry event singing a Mary Wells record. Motown boss Berry Gordy was a guest that night and thought her talent, and looks, would be a good fit for his company. He signed her to Tamla, where she hit in 1964 with the smoldering ballad "Every Little Bit Hurts."
Holloway grew up in a musical family which included her sister Patrice, also a recording artist. Brenda played piano, flute, and violin, and wrote songs, though her records were mostly composed by Motown's regular writers, notably Smokey Robinson, who gave her a minor hit with "Operator," and Frank Wilson. She released a fine album in 1964, Every Little Bit Hurts, though it wasn't released outside the US, and Brenda's career remained locked in Motown's middle rank while the top rank of female Motown stars – Diana Ross and The Supremes – received the most attention.
Brenda eventually co-wrote "You've Made Me So Very Happy" with Patrice and Gordy. It became not only one of the best Motown records of 1967, it was also one of their publishing arm's biggest money-spinners, covered by Blood, Sweat & Tears, Lou Rawls, Alton Ellis, and many others. The song, however, marked the end of Brenda's tenure with Motown: she wrote to Gordy asking for an increased focus on her, but, when that didn't happen, she left the company. At the age of 22, she retired from music's front line, making only occasional recording forays since then, and becoming better known in West Coast studios as a reliable background singer.
Kim Weston
Kim Weston signed to Motown in the early 60s and cut three singles for Tamla that failed to attract attention, despite her plaintive soulful tones and getting first dibs on "It Should Have Been Me," a tune that proved a hit for both Gladys Knight & The Pips and Yvonne Fair. Her fourth record, released in 1964, mapped a more successful path. "What Good Am I Without You" made Weston Marvin Gaye's second duet partner, after Mary Wells, and was a modest hit. Three more solo singles passed before she cut two memorable songs, the powerful dance tune "Take Me in Your Arms (Rock Me A Little While)" and the mighty "Helpless." This took her through to 1966, when she enjoyed her biggest hit, "It Takes Two," another duet with Gaye. An album of the same name followed. But just as the single was taking off, and feeling underrated at Motown, she, along with Mickey Stevenson, her producer and husband, left the label. Weston went on to record fine albums for MGM and Stax, among others.
Tammi Terrell
Tammi Terrell signed to Motown in 1965 as a solo artist, but became Marvin Gaye's next foil among the female Motown stars. She and Marvin cut three albums together, representing a perfect soul partnership that expressed deep love through several timeless songs. But tragedy would intervene before Tammi could fulfil her promise, leaving just one precious solo album behind.
Born Tammi Montgomery, she recorded for Scepter/Wand and Chess, and was part of the James Brown revue before joining Motown. It was a slow start, with just two singles released in her first 18 months at the label. Then Tammi was teamed with Gaye and the songwriters Nick Ashford and Valerie Simpson. Their first single together was the dizzying "Ain't No Mountain High Enough," and their brilliance went undimmed through to 1970, with a dozen hits cut in that time.
Tammi's delightful solo album, Irresistible, emerged in 1969. But by then she had been diagnosed with a brain tumor, having collapsed into Marvin's arms onstage in October '67, and died, at only age 24, on March 16, 1970. Had she lived, with a winning, bright personality and a soulful, personable voice, she had the potential to become a major star.
This Old Heart Of Mine (Is Weak For You)
Chris Clark
Chris Clark was the label's blonde bombshell: six feet tall and full of vocal fire. Motown signed her in 1966, releasing five singles and two albums, with only one 45, "Love's Gone Bad," making any kind of impression on the charts. She has the distinction of releasing the only album, CC Rides Again, on Motown's Weed rock subsidiary label ("All your favorite artists are on Weed" the sleeve boasted.) Clark's "Do Right Baby, Do Right" is now regarded as a Northern soul diamond. Clark went on to become a successful screenwriter and photographer.
Barbara Randolph
Another talented soulstress with a career in the movies – and records – was Barbara Randolph, who, after a brief career on RCA Records, and a replacement stint in The Platters, appeared in Guess Who's Coming to Dinner alongside Sidney Poitier in 1967. She released two records in 1967 and '68 on Motown's Soul imprint: "I Got A Feeling" was a slamming, uptempo song better known as a B-side by Four Tops, and "Can I Get A Witness" was a thrilling funky take on the Marvin Gaye hit. Randolph toured as Gaye's duet partner when Tammi Terrell was ill, and cut several MOR sides for Motown in its bid for supper club acceptance, but her career as a female Motown star ended there.
Sylvia Moy
One of the most successful female Motown stars never released a record on the label. Sylvia Moy was a brilliant songwriter who signed to Motown as an artist but gave her best material to other artists. Her work with Stevie Wonder stopped him from being dropped by the label: she gave him his first hit after his voice broke – "Uptight (Everything's Alright)" saving his career at Motown – and followed it up with "I Was Made To Love Her," "My Cherie Amour" and hits for Gladys Knight & The Pips, Junior Walker & The All Stars, and many more.
Syreeta
Stevie Wonder had a big part in the life of Syreeta, who first worked for Motown as a receptionist. She recorded for the label as Rita Wright in 1968, and sang on the demo version of The Supremes' smash "Love Child." She became Wonder's girlfriend in 1969, and they began writing songs together, including "It's A Shame" for The Spinners, Wonder's elegant "If You Really Love Me" and much of his classic Music Of My Mind album. The two were married in 1970.
In 1972, with Stevie producing, Syreeta issued her debut album, Syreeta, while Stevie Wonder Presents Syreeta followed in 1974, delivering the British hit "Your Kiss Is Sweet." "Harmour Love," also produced by Stevie, was a hit in the UK. Both were joyous, crazily catchy songs. She retained her place among the female Motown stars until the mid-80s, specializing in duets alongside Billy Preston ("With You I'm Born Again"), GC Cameron, and Smokey Robinson.
Gloria Jones
Gloria Jones, best known in the UK as Marc Bolan's partner, had a long and honorable career in soul music, recording the Northern soul classics "Heartbeat" and "Tainted Love" (yes, that "Tainted Love," turned into an 80s electro-pop hit by Soft Cell), and writing songs at Motown alongside Pamela Sawyer – another unsung talent – for Jackson 5, The Supremes, Gladys Knight & The Pips and Sisters Love. Gloria was adept at the 70s new funky soul style, as the amazing "The Assembly Line" for The Commodores makes clear. She cut one solo album at Motown, the excellent 1973 Share My Love, which included the rock-powered single "Tin Can People."
Valerie Simpson
Valerie Simpson may have been best known for her successful writing partnership with her husband Nick Ashford, but in the early 70s she launched a solo career firmly in the singer-songwriter mold. Her two albums, Exposed (1971) and Valerie Simpson (1972), are gems, delivering wonderful but overlooked songs such as "Love Woke Me Up This Morning" – later covered by The Temptations – "Drink The Wine" and "Silly Wasn't I," which was her lone solo chart hit in the U.S.
Teena Marie
Teena Marie signed to Motown when she was just 19, mentored by Berry Gordy. But a series of early recordings with various producers went nowhere until punk-funk bossman Rick James made her his protégé. She lit up dancefloors with their duet on the Gordy label, "I'm A Sucker For Your Love," in 1979, following it up with her own productions, "Behind The Groove," "I Need Your Lovin'" and "Square Biz," ultra-modern funk gems that made Lady T a star. She was no slouch with a ballad either, as "Portuguese Love" and the epic "Fire and Desire," with Rick James, made clear. Soulful, warm, and deeply groovy, Teena was carrying on a tradition that helped Motown move hearts for decades.
Follow the Best Motown Songs Ever playlist for some of the best songs from male and female Motown stars.