'Dead End Street': Lou Rawls Wins A Grammy For The Windy City
The Chicago singer's single was a superbly soulful, horn-fuelled slice of real life.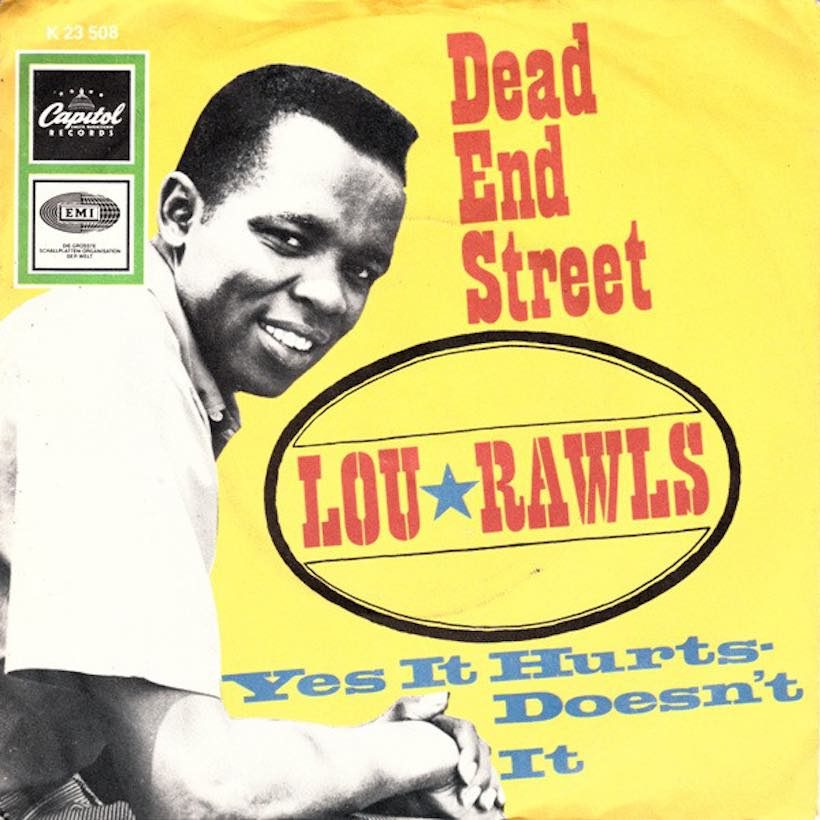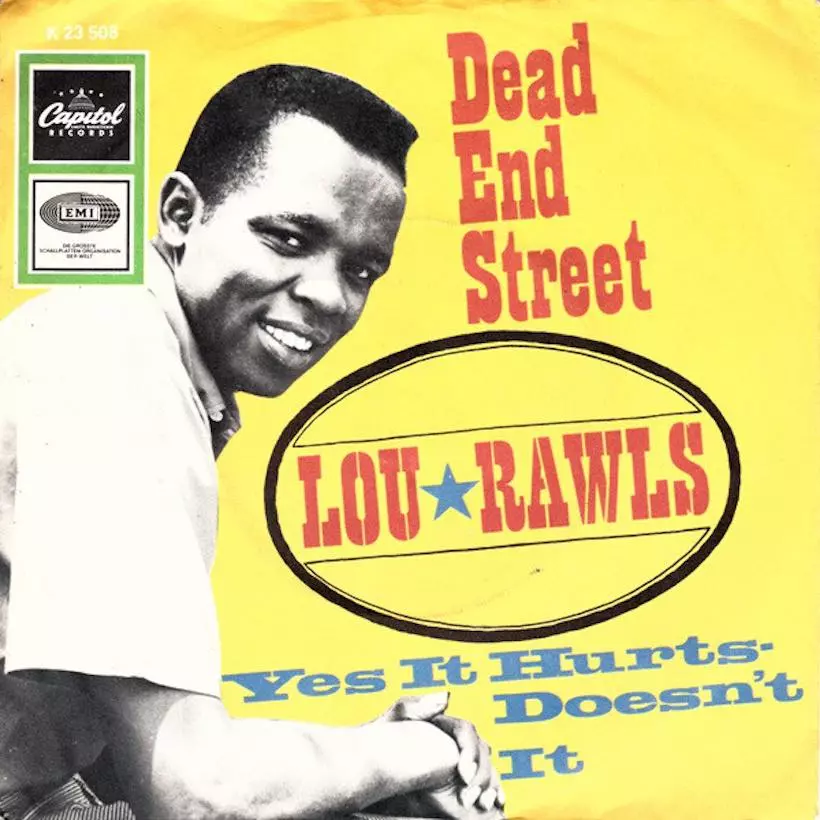 Chicago soulster Lou Rawls landed his first, long-awaited hit single on Capitol with "Love Is A Hurtin' Thing." That 1966 side went all the way to the top of the US R&B chart and paved the way for decades of success. His follow-up, "You Can Bring Me All Your Heartaches," was only a modest No.35 soul success, but next time out, he was heading back to the top ten with a track that won him a Grammy.
The song was "Dead End Street," written by Ben Raleigh and David Axelrod, and not to be confused with the Ray Davies song and Kinks hit of a short time earlier. Rawls' recording was a superbly soulful, horn-fuelled slice of real life in which the first 90 seconds or so took the form of a compelling, self-composed monologue about his upbringing, and his struggle to rise above his modest origins.
"I was born in a city called the Windy City," he said, referring of course to Chicago. "And they call it the Windy City because of the Hawk. Almighty Hawk, talking about Mr. Wind, kind of mean around wintertime." So mean, in fact, that "when the boiler would bust and the heat was gone, I would have to get fully dressed before I could go to bed."
Rawls goes on to tell us that when he was old enough, he got a job, saved some money for a ticket, and split. It was an entirely believable tale of inner-city struggle that the song stylist carried off in style, both on the monologue and the rasping but melodic vocals that followed.
"Dead End Street Monologue"/"Dead End Street," as it said on the label of Capitol 5869, entered Billboard's pop chart on March 25, 1967, and proceeded to a No.29 peak in that genre. Its far greater popularity was on the Rhythm & Blues countdown, where it debuted on April 15 and climbed all the way to No.3, for two weeks. Billboard's review called it an "infectious blues rocker with strong line that should have no trouble skyrocketing Rawls back up the chart."
Lou beats Otis, Wilson, Jackie and Joe
The single was included on Rawls' Too Much! album, which charted in May and went on to a two-week run at No. 2 on the R&B LP chart, peaking at No. 18 pop. In the week that the single made its pop entry, the singer had no fewer than three albums in the top 12 of the Best Selling Jazz LPs survey, all of them also in the top 20 of Top Selling R&B LPs. They were Carryin' On, Lou Rawls Soulin', and Lou Rawls Live.
Listen to the Greatest Soul 45s playlist.
"Dead End Street" went on to win a Grammy for Best R&B Vocal Performance, which becomes even more of an achievement when you know the four fellow nominations it beat to the prize. They were Wilson Pickett's "Funky Broadway," Jackie Wilson's "(Your Love Keeps Lifting Me) Higher and Higher," Joe Tex's "Skinny Legs And All," and Otis Redding's "Try A Little Tenderness." To borrow a phrase from another song that Rawls made his own, it was a very good year.
Buy or stream "Dead End Street" is on the compilation Brotherman! Lou Rawls Sings The Hits.