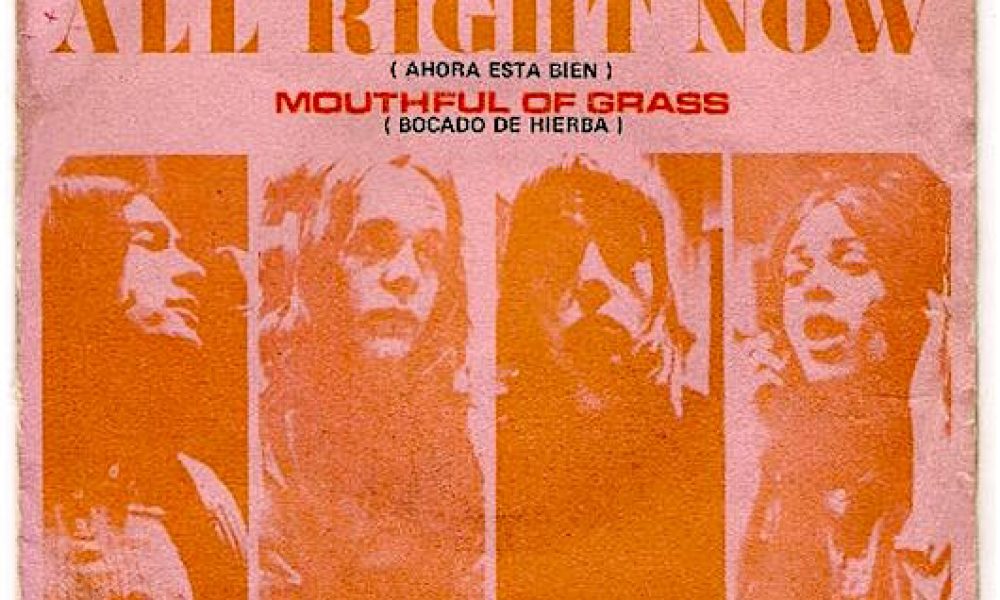 "There she stood, in the street," sang Paul Rodgers with that inimitable swagger in his voice. "Smiling from her head to her feet." Little did he know that he was introducing the Free song that would go on to be one of the most durable British rock anthems of all time.
To this day, 46 years later, you can't listen to rock radio in the UK for long without hearing the strains of this irresistible number, written by Rodgers and Free's late, lamented bassist Andy Fraser. The song was included on the band's third studio release Fire and Water, which came out in late June 1970. But 'All Right Now' was already a top ten hit by then, after making its UK chart debut on the 6 June chart.
Following two years of critical success, and building their name as a live attraction, this was the year of Free's commercial breakthrough. 'All Right Now' marked their first time on the UK charts, although that entry position of No. 36 didn't necessarily promise great things. But after a climb to No. 27, the single raced into the top ten and, frustratingly for the band, spent the whole of July at No. 2, five weeks in all in which it was held off the top by first Mungo Jerry's 'In The Summertime' and then Elvis Presley's 'The Wonder Of You.'
As the Free single climbed the charts, Rodgers told Melody Maker: "I am really surprised at the success of 'All Right Now.' I don't see myself as a single singer, but it's there, and people are going to be a lot more interested in buying the album because they will have heard of us."
'All Right Now' has become the hit that keeps on giving, returning to the charts on numerous occasions. Reissued just three years later in 1973, it reached No. 15; in 1978, it was part of the Free EP that went to No. 11. It then went all the way back to No. 8 in 1991.
Listen to 'All Right Now' on the album Fire and Water on Spotify
Explore our dedicated Free Artist Page
Format:
UK English