John Fogerty
John Fogerty's long-running solo career features hit albums like Centerfield, Revival, Premonition and Wrote a Song for Everyone.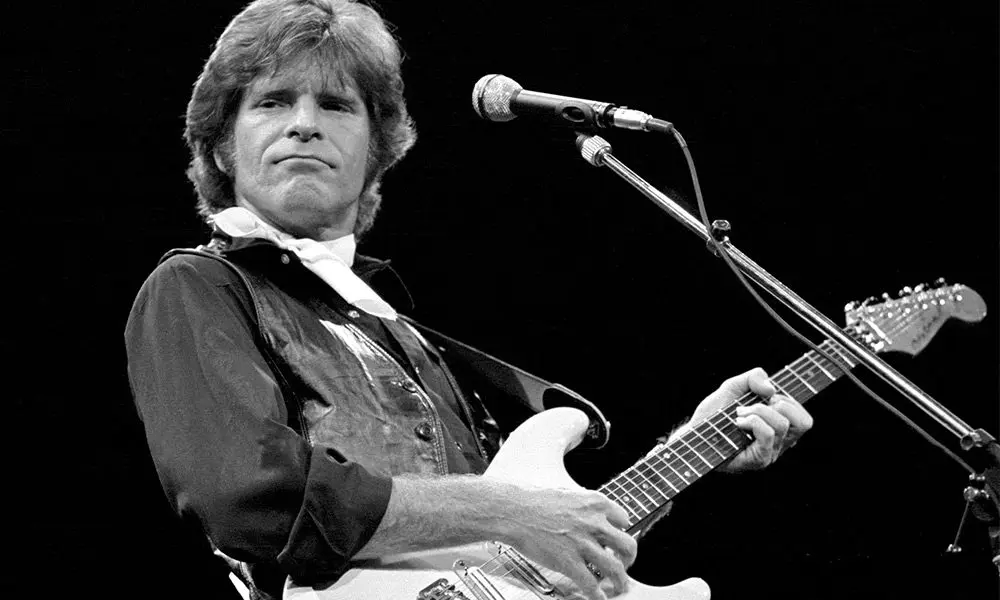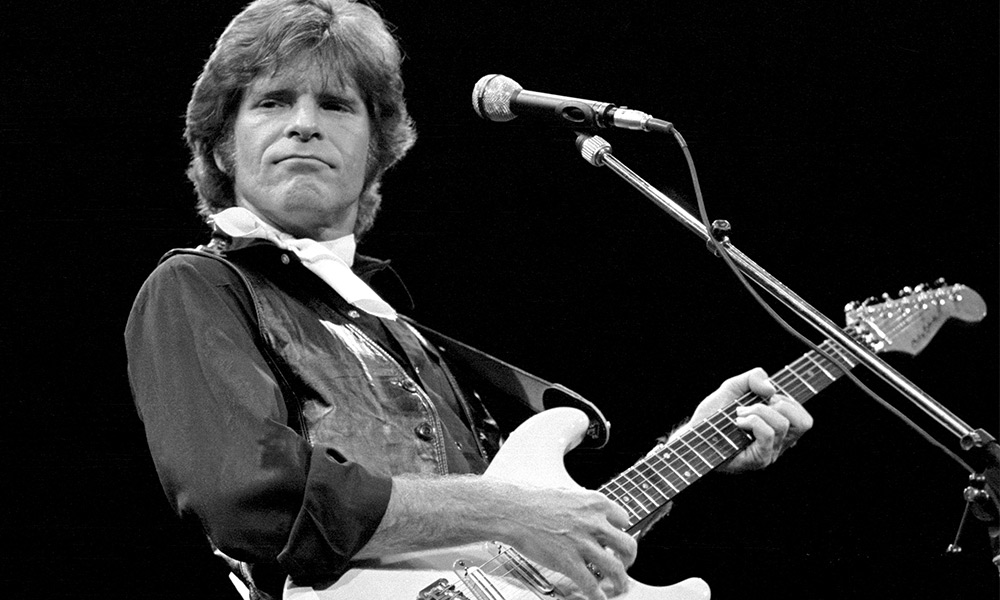 As the most important member of Creedence Clearwater Revival who were the most successful band in America when at their late 1960s peak John Fogerty would be considered a legend regardless of what he did next. In fact, his solo career only proved that he had been the guiding light in Creedence. From 1973 on he has made a select number of albums that have kept him to the forefront of roots rock and to some extent he is one of the founding fathers of Americana. His debut, credited to The Blue Ridge Rangers was essentially a resume of his favourite country songs while his self-titled John Fogerty album returned him to the authentic CCR style. John's Centerfield was a massive success and his live album Premonition (1998) placed the old and new repertoires in context with thrilling results. A move to Dreamworks for Déjà Vu All Over Again found Fogerty integrated into the modern world while keeping an eye on the past with his clever writing and superlative guitar work. The man's longevity is rubber-stamped by The Long Road Home – In Concert (2006) while in more recent years The Blue Ridge Rangers Rides Again and Wrote a Song for Everyone (2013) dovetail a remarkable career. The latter features a thrilling array of guest artists, including the late Allen Toussaint, Foo Fighters, Bob Seger and Kid Rock. John is an inductee in the Rock and Roll Hall of Fame and a stalwart of Cosmic American Music.
John Cameron Fogerty was born in Berkeley, California in 1945 and raised in the El Cerrito region of San Francisco Bay Area, making him a 100% West Coaster. He enjoyed some success with the teenage band The Golliwogs, featuring brother Tom, Doug Clifford and Stu Cook who would go on to extraordinary fame and success as Creedence Clearwater Revival though before that John did his time when drafted into the US Military. CCR began rehearsing in earnest in 1967 and released a string of classic albums including a self-titled debut, Bayou Country, Green River, Willy and the Poor Boys and Cosmos' Factory – all for the Fantasy label.
Given John's role as the lead singer, guitarist and principal songwriter musical differences were bound to occur and by 1972 Fogerty was ready to strike out on his own which he did with The Blue Ridge Rangers album where he pulled off the remarkable feat of producing, arranging and playing everything. This is the perfect portal for neophytes since it contains the hit "Jambalaya (On the Bayou)", "Workin' on a Building" (examples of Cajun and American gospel spiritual) and the Christian hymn "Have Thine Own Way, Lord", interpreted after the manner of Mahalia Jackson and Marty Robbins.
While The Blue Ridge Rangers was an attempt to bring back the songs of Mel Tillis, Hank Williams, Webb Pierce and Merle Haggard into the country-rock domain John Fogerty (1975) is a swampy delight full of boogie rock and the sheer joie de vivre of the key songs "Rockin' All Over the World" and "Almost Saturday Night". Amazingly the album was a flop on release and instigated a move to Warner Bros for whom John made Centerfield, Eye of the Zombie and Blue Moon Swamp, sticking to his heartland tumbleweed template and continuing to pen songs of the highest order.
Long spells out of the public eye were rectified when Fogerty started to revisit his old CCR catalogue, firstly backed by the Grateful Dead, then by George Harrison and Bob Dylan.
Intermittent live-work aside he wouldn't return to a studio until 2004 with the aptly named Déjà Vu All Over Again where he is backed by a crack team: Kenny Aronoff, Benmont Tench, Dean Parks, Jerry Douglas and Alex Acuna amongst others.
Maintaining his hands-on approach and insisting on self-production account for Fogerty's refusal to rush a project but such was the demand for his music that Fantasy satisfied that need with The Long Road Home (2005), a 25-track capsule of his best-known songs with the old band and as a solo artist. For an insight into his great ability simply check out his personal credit on this disc – Arranger, Clapping, Compilation Producer, Composer, Congas, Cowbell, Dobro, Drums, Guitar, Guitar (Acoustic), Guitar (Bass), Harmonica, Main Personnel, Mandolin, Maracas, Mixing, Organ, Percussion, Piano, Primary Artist, Producer, Saxophone, Sitar (Electric), Tambourine, Tumba, Vocals, Vocals (Background). Phew! The DVD version of this event The Long Road Home – In Concert (2006) comes with a double live album recorded at the Wiltern Theatre in Los Angeles the year before where John was backed by Billy Burnette, John Molo, George Hawkins, Jr., Bob Britt and Matt Nolen. As an example in reviving – forgive the pun – your work across all ages – this is hard to beat.
Revival (2007) updates his sound without compromise. He punks up the definitive anti-Vietnam song "Fortunate Son" by turning it into the contemporary "I Can't Take It No More" and delights the nostalgically inclined with "Creedence Song" and "Broken Down Cowboy"; only John Fogerty can sing like this. The bonus tracks version includes "Fortunate Son" from Glastonbury (2007) and a live "Green River" and listen out too for "Summer of Love" where he references Jimi Hendrix and Cream, even slipping in some phrases from the latter's "Sunshine of Your Love". Heartbreaker's keyboards wizard Benmont Tench appears on most of the cuts.  In terms of sales, this also outstripped the first Rangers outing, featuring high in most European markets and peaking at #4 on the US Rock Chart. As a measure of the man's continuing status, Rolling Stone placed it at #11 on their Best of 2007 and singled out "Gunslinger" for specific praise. It was also Grammy-nominated.
A slight return to where it all began is the Blue Ridge Rangers Rides Again (the grammatical faux pas explained by the fact that on the first BRR album he'd done the lot: he was The Blue Ridge Rangers. This is a band affair, however. Bruce Springsteen – a staunch supporter and admirer who has often covered Creedencematerial in his own concerts – appears on a lovely cover of Phil Everly's "When Will I Be Loved" and there are fine interpretations of songs written by John Prine, Bonnie and Delaney Bramlett, Ricky Nelson (a jaw-dropping "Garden Party" featuring Eagles Don Henley and Timothy B. Schmitt), some Buck Owens country, a slice of Ray Price and even a clever rereading of John Denver's underrated "Back Home Again". Working with assists from T-Bone Burnett and Lenny Waronker this disc showcases Fogerty on top form and is totally commended for your discovery.
In 2013 we had the pleasure of receiving Wrote a Song for Everyone on Vanguard. Another all-star affair this includes Foo Fighters ("Fortunate Son"), Bob Seger ("Who'll Stop the Rain"), Dawes ("Someday Never Comes") and Jennifer Hudson with Toussaint and the Rebirth Brass Band on the album's closer and arguably best song, "Proud Mary", that had been a smash hit in 1969 when plucked from the impeccable Bayou Country.
Full circle may be an often-used phrase but it's apposite here. The guests never overwhelm the project and the songs are simply evergreen. If you've never really discovered John Fogerty you are in for one helluva pleasant surprise. For a handy primer try The Best of the Songs of John Fogerty (Hip-O Records, 2007). For everything else take your pick and jump into the bayou.
Format:
UK English