'Sweet Hitch-Hiker': Creedence Clearwater Revival's Last US Top Ten Ride
'Sweet Hitch-Hiker' became the group's final US Top 10 hit.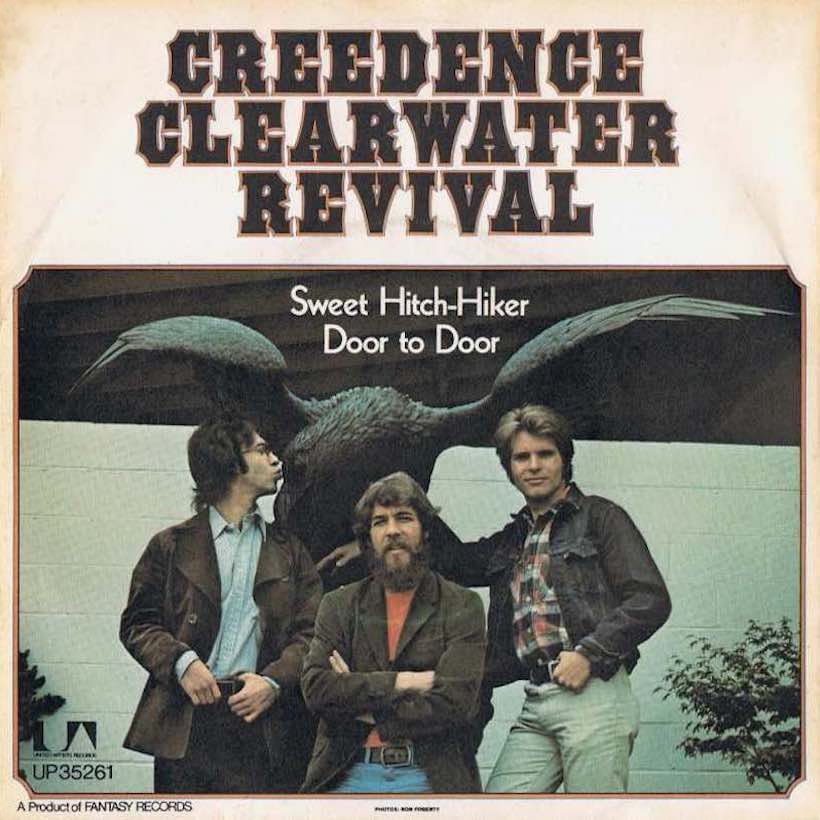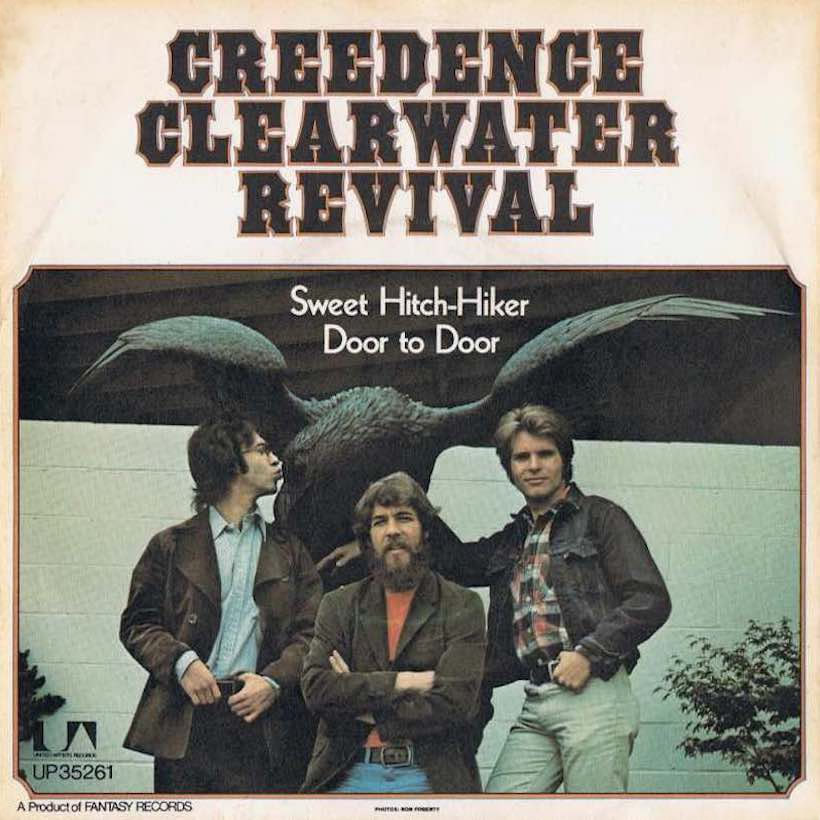 In 1963, Marvin Gaye was packin' up his bags and hitch hiking to his baby. In 1970, Vanity Fare were "Hitchin' A Ride." In July 1971, Creedence Clearwater Revival were telling us about their "Sweet Hitch-Hiker," and landing yet another Billboard Hot 100 entry. It was to be the group's last US Top 10 hit.
Creedence Clearwater Revival - Sweet Hitch-Hiker (Official Music Video)
Including chart entries for several of the flip sides of their 45 rpm releases, "Sweet Hitch-Hiker" was Creedence's 18th singles chart appearance in less than three years. Written by John Fogerty and produced by the group, it came out as a single on Fantasy well ahead of what became the parent album, Mardi Gras, the 1972 set that appeared just before CCR split up.
It was an LP that saw the songwriting credits spread around the now-three piece band, with contributions by both Stu Cook (including the single B-side "Door To Door") and Doug Clifford. But Mardi Gras would later be described by Mojo magazine as "a misbegotten exercise in democracy."
Flyin' to the Greasy King
Essentially a biker song, the lyric of "Sweet Hitch-Hiker" has Fogerty "cruisin' on through the junction, flyin' 'bout the speed of sound" when he sees the girl of the title. The lyric refers to the Greasy King, the nickname of a real-life restaurant in the band's home town of El Cerrito, California.
Listen to the official The Year 1969 playlist, featuring Creedence Clearwater Revival and other favorites.
"Sweet Hitch-Hiker" entered the Hot 100 for the week of July 17, 1971 at No.68, as Carole King entered her fifth and final week at No.1 with the double-sided Tapestry hit "It's Too Late"/"I Feel The Earth Move." The CCR song rose swiftly, to spend two weeks at No.6 in August. Mardi Gras then offered up another top 30 single in "Someday Never Comes," but the group's dazzling run of Top 10 hits was finally at an end.
Buy or stream "Sweet Hitch-Hiker" on the album Mardi Gras.