Best Big Sean Songs: Hip-Hop Gems
An introduction to a rapper with a unique ability to rap circles around his competition and write chart-friendly choruses.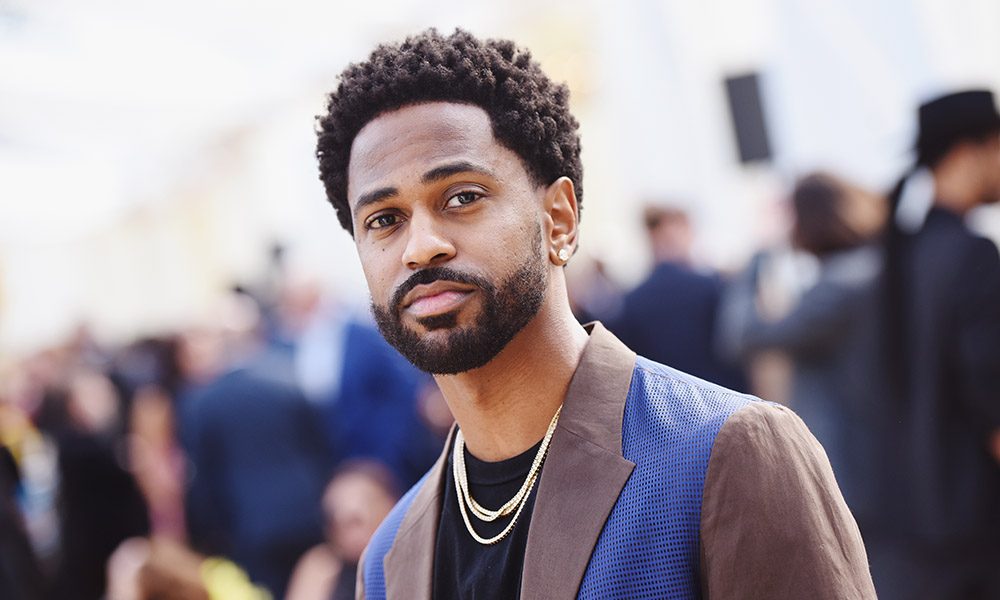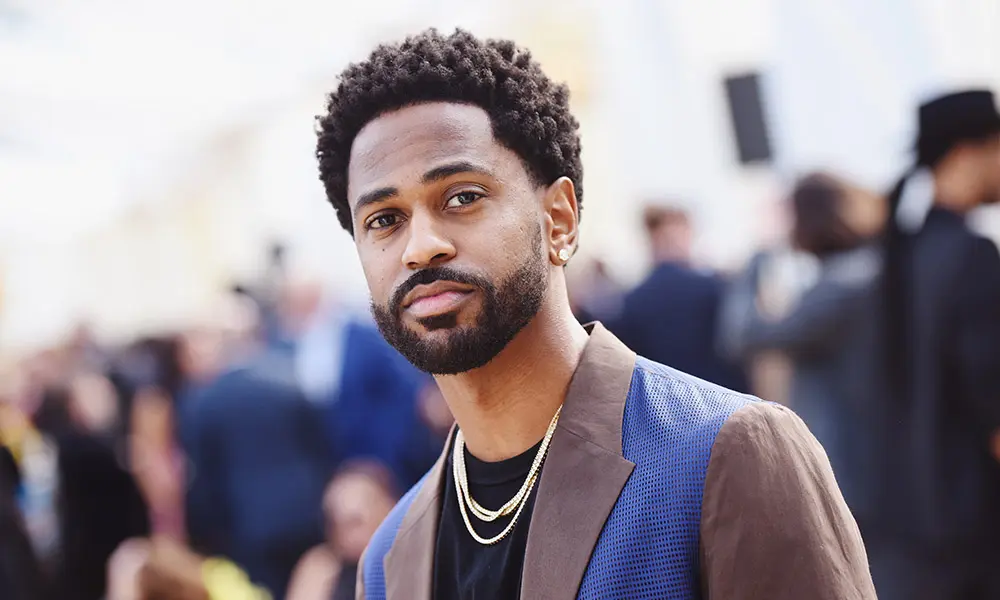 Early in his career, Big Sean got a coveted co-sign from Kanye West. What he's done since has been remarkable. Sean's albums, starting with Dark Sky Paradise in 2015, followed by I Decided in 2017, and Detroit 2 in 2020, all debuted atop the Billboard 200 and received Platinum certifications. Sean has a unique ability to both rap circles around his competition, but also write chart-friendly choruses to his songs. He's an artist restless in spirit, but cohesive in form.
Big Sean is also from Detroit, a fact that he rarely lets you forget. He's a Motor City native that relishes in the ghoulish caricature that gets sketched in the media. It's the same sort of doubt that fuels all of his best work, the need to find an opponent against whom you can prove your mettle―similar, in this way, to many Hall of Fame athletes. Big Sean has spent his career turning rap into a competition, using guest features to measure himself against the best.
Listen to Big Sean's best songs on Apple Music or Spotify.
When he's turned to put others on, Big Sean does it for specific reasons. "Fat Raps (Remix)," a posse cut from 2018, helped reframe Asher Roth as a reformed party boy with effortless skill, and retro-leaning Chuck Inglish as a forward-thinking revolutionary. On "Friday Night Cypher," he once again repped his city with a who's-who of Detroit stars. There's Tee Grizzley, Kash Doll, Cash Kidd, Payroll, 42 Dugg, Boldy James (again), Drego, Sada Baby, Royce da 5'9″, and Eminem.
Effortlessly creative with an ear for pop hooks, this list of Big Sean's best songs serve as an introduction to a key voice in hip-hop.
Fat Raps (Remix) feat. Chuck Inglish, Asher Roth, Chip Tha Ripper, Dom Kennedy & Boldy James (2018)
On the "Fat Raps" remix, which was originally released by Chip Tha Ripper with verses from Sean and Curren$y, the Detroit MC unites some of the city's brightest stars for a thrilling posse cut. Boldy James steals the show, just two years before his historic 2020 run.
Marvin & Chardonnay feat. Kanye West & Roscoe Dash (2011)
"Marvin & Chardonnay," from Big Sean's major label debut Finally Famous, finds the MC celebrating the finer things in life with his label boss Kanye West and Georgia mainstay Roscoe Dash. Armed with a maximal video from Hype Williams, the track found Sean cashing in his mixtape goodwill into mainstream superstardom.
Sacrifices (2017)
Big Sean and Migos on a song together? It works. Sean switches up his flow to move closer to the staccato, triplet-heavy flow of the Atlanta trio, displaying his versatility. The track, featured on I Decided, rounds out a hit-laden album featuring songs like "Bounce Back" and "Jump Out The Window."
Voices In My Head/Stick To The Plan (2017)
This medley comes from I Decided, a wholly unique entity in Sean's discography. Before Travis Scott was flipping "SICKO MODE" at a moment's notice, Sean was innovating the form on "Voices In My Head/Stick To The Plan." The first half is a morose, introspective song drowning in self-doubt and angst, while the latter finds Sean hyping himself up.
Supa Dupa (2010)
"Supa Dupa" comes from Sean's acclaimed 2010 mixtape, UKnowBigSean. By this point, Sean was already signed to Kanye West's G.O.O.D. Music, and that confidence is apparent throughout the song. Over a playful, skittering beat, Sean free associates, displaying his verbal dexterity and undeniable knack for a great internal rhyme.
Higher (2012)
"Higher," the first song on Big Sean's influential 2012 mixtape, Detroit, is an epic introduction. He raps, "My, my, my, as the world turns/Today if I don't earn, best believe I'm gon' learn," which stood as the guiding philosophy for the first few years of his career. Even with the big record deal and glossy features, Sean is a grinder at heart.
10-2-10 (2013)
Though the song features lyrics that have aged poorly, Big Sean's ode to the hustle is an anthem that endeared the MC to a wider audience. His ability to bring energy while still rapping with impeccable control is second to none. The Hall Of Fame song features an iconic Sean line at the end of its chorus: "Nightmares of losing everything boost my adrenaline."
Getcha Some (2007)
"Getcha Some" features a classic Kanye West beat from his era as a one-of-a-kind beatmaker, and that alone vaults this song to top-tier Sean heights. The beat is reminiscent of Clipse's classic "Grindin'," with bumping percussion giving Sean more than enough room to show off his swagger and penchant for the finer things in life. Featured on Finally Famous: The Mixtape, "Getcha Some" remains a favorite among Big Sean devotees.
IDFWU (2014)
"IDFWU" was practically crafted in a hit factory. It features production from Mustard, Kanye, and Mike Free, plus a stellar verse from rap legend E-40. For his part, Sean brings unrelenting energy, dismissing haters and doubters with the ease of someone flicking lint off their shoulder. It remains one of Sean's biggest hits to date, landing at No.11 on the Billboard Hot 100 and serving as the first single on his 2015 album Dark Sky Paradise.
All Your Fault feat. Kanye West (2015)
On "All Your Fault," Big Sean goes bar for bar with his mentor, label boss, and hero, Kanye West. The song contains samples from Ambrosia's 1978 song "How Much I Feel," and features additional vocals from a very young Travis Scott. It's a foreshadowing of where rap would head in the latter half of the 2010s, melted in autotune and chopped to a deliberately paced half-speed.
Think we missed one of Big Sean's best songs? Let us know in the comments below.