Dick Dale, King Of The Surf Guitar, Dies At 81
The creator of what came to be known as the surf rock style, he is best remembered for his 1962 single 'Misirlou,' later featured in 'Pulp Fiction.'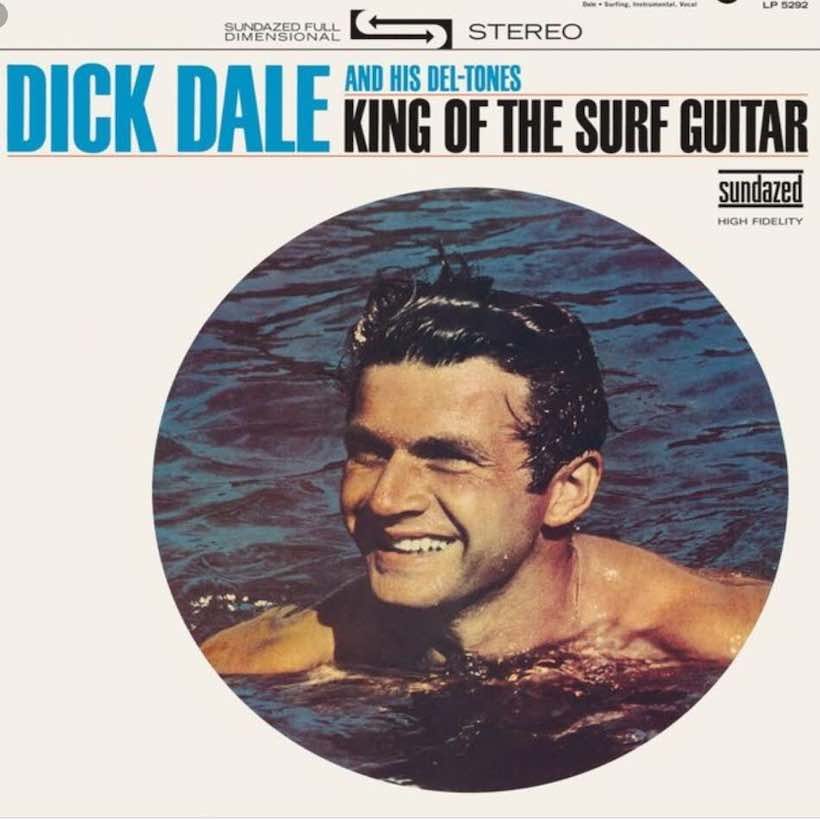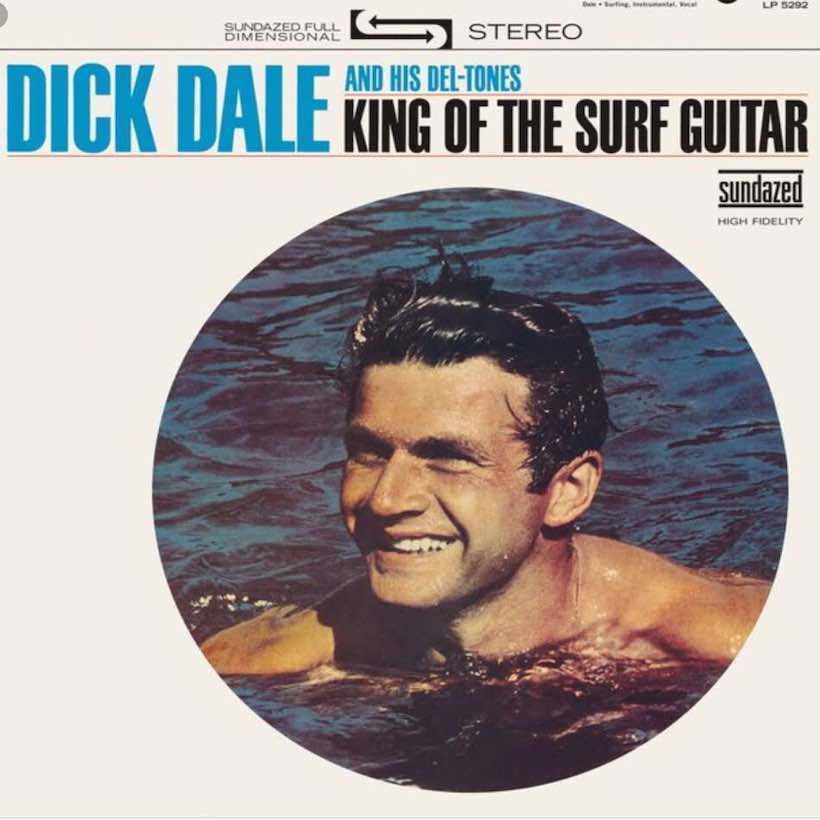 Dick Dale, the pioneering guitarist whose distinctive style won him the title 'King of the Surf Guitar,' died on Saturday (16 March) at the age of 81. The creator of what came to be known as the surf rock style, he is best remembered for his 1962 single 'Misirlou' which, although not a US chart item at the time, won new acclaim when it was featured as the opening theme for Quentin Tarantino's hit 1994 film Pulp Fiction.
Dick Dale & The Del Tones "Misirlou" 1963
Fellow musicians were quick to voice their admiration for the groundbreaking artist. Former R.E.M. bassist and multi-instrumentalist Mike Mills wrote on social media: "R.I.P. #DickDale, King of the Surf Guitar. I was lucky enough to see him play once. He broke a high E string, and made a point of saying, That was a .16, not one of those candy-ass .10s.' #allhail."   
Brian Wilson declared: "I'm sorry to hear about Dick Dale passing. Dick's guitar playing was a big influence on all of us, and we covered 'Misirlou' on our Surfin' USA album in '63. Love & Mercy to Dick's family." Modern-day guitar hero Joe Bonamassa added: "True original, So Cal Surf, American icon and a gentleman of the highest order."
Dale was born Richard Anthony Mansour in Boston, Massachusetts on 4 May 1937. His first instrument was piano, but as an early fan of Hank Williams, he aquired a ukulele and then gravitated to lead guitar. His assertive style gave his playing a percussive as well as lyrical style and he came to incorporate Middle Eastern influences in his playing, drawn from his own cultural background, in a highly unusual left-handed style featuring staccato picking.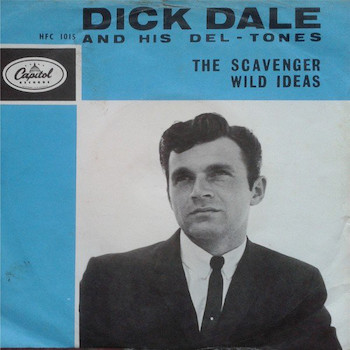 Dale became "test pilot," as he later described it, for inventor Leo Fender, experimenting with his latest instrumental equipment and endorsing the use of the first 100-watt guitar amplifier. After cutting early singles for the Deltone and Cupid labels, Dale burnished his growing reputation with a sellout residency of "stomps" at the Rendezvous Ballroom in Balboa in 1961.
The same year, he made the Billboard Hot 100 for the first of only two occasions with the Deltone release 'Let's Go Trippin," later to win a place in the Rock and Roll Hall of Fame. 'The Scavenger' became a minor chart entry in 1963, by which time Dale was at Capitol Records, releasing his famed King of the Surf Guitar album for them that year.
As word of Dale's exploits grew, Peter Jones wrote of him in British weekly Record Mirror in 1963: "Dick is an expert surf-rider. He also is an accomplished archer. And a clever horseman. What's more, he plays guitar, trumpet, trombone, piano, organ, drums and anything else you can suck, blow, twang or thump."
He continued at Capitol until the mid-1960s, appearing on The Ed Sullivan Show and in Life magazine, and then recorded sporadically throughout the rest of his career, notably for High Tone in the 1990s. In 1987, he teamed up with a guitar hero of a new era, Stevie Ray Vaughan, to record a version of the Chantays' surf-era instrumental 'Pipeline' for the soundtrack of Back To The Beach.
Stevie Ray Vaughan & Dick Dale - Pipeline (1987)
Dale's reputation with a new generation was well established by the '90s, when he recorded the first of several BBC radio sessions for tastemaking DJ John Peel. Further sessions took place in 2002 and 2004.
Enjoying his acclaim among young music fans of the 1990s, Dale told Melody Maker in 1995: "All the kids coming to see Dick Dale now, it's crazy — I've got skinheads with the tattoos, I've got the body-piercers, the motorcycle jackets and I get college professors bringing their seven-year-old kids cos they used to come and see me when they were 14. So it's all under one roof. The music soothes the savageness; it takes the savageness out of the beast."
Format:
UK English