'What Becomes Of The Brokenhearted': Jimmy Ruffin's Lovelorn Classic
Cutting far deeper than most break-up songs, 'What Becomes Of The Brokenhearted' remains Jimmy Ruffin's defining Motown soul statement.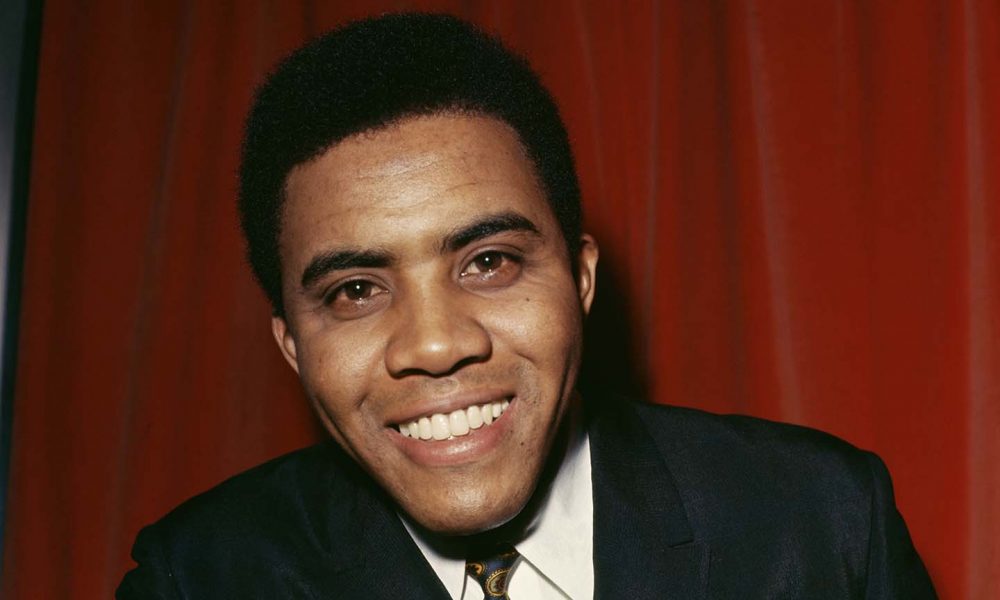 Oh misery. Jimmy Ruffin's love has departed; he is alone, desperately seeking peace of mind, and he's about as soulfully abandoned as anybody could stand. "What Becomes Of The Brokenhearted" is a song to get lost in, one which sweeps you into its world for a few minutes and lets you feel exactly the way its singer feels.
What Becomes Of The Brokenhearted
"I stumbled upon it. We were all hustling for material"
"People tend to think I wrote the song, but I just stumbled upon it," admitted Jimmy. "Really it was written for another group, The Spinners. At the time we were all hustling for material, so I walked up on the guys with the song, and at the time the guy who wrote the lyrics, James Dean, was singing along with the rhythm track alongside William Weatherspoon, the producer. I said, 'Who's the song for?' and he said, 'The Spinners,' and I said, 'I think I could do it a little bit better.' He said he didn't know, but I told him to let me try and he did. They liked the way I sang it, so about two weeks later we finished recording it and getting the strings and so forth put on it."
"What Becomes Of The Brokenhearted" would prove Jimmy's long-awaited breakthrough, but he still had to wait a little longer for that: "Everybody thought it was a smash, but they thought it was a little monotonous, the melody was too repetitious, so they played around with it for about three months. Then after they released it, it took three months before it really started to happen. But it was a lucky record for me." That re-jigging included the redaction of a long, spoken-word start by Jimmy, hence the single's lengthy instrumental introduction.
"The words are what made it such a popular song"
It's no coincidence that "What Becomes Of The Brokenhearted," set at a steady, almost funereal tempo, was released at the height of the Vietnam War, when people all over the US were missing their lovers. Kennedy was three years gone. The Civil Rights movement challenged the old ways, but progress met opposition at every turn. The kids grew their hair and marched against the war. Back then, broken hearts beat in sympathy with Jimmy's Ruffin's feelings. Lyrics such as "As I walk this land of broken dreams" and "Happiness is just an illusion" cut far deeper than most break-up ballads. And Ruffin confirmed that these lyrics, full of bleak imagery, were utterly crucial to the song's success. "I liked the words – they're what made it such a popular song," he said, perhaps playing down the heartfelt brilliance of his vocal.
The Motown Story: Jimmy Ruffin
Released on June 3, 1966, "What Becomes Of The Brokenhearted" may have not been an instant success, but steady sales took it to No.7 and made it the 14th-biggest-selling record in the US in 1966. It hit No.8 in the UK, a feat it surpassed in 1974 when a reissue of the song rose to No.4. And "What Becomes Of The Brokenhearted" became something of a karaoke classic for other artists: Diana Ross And The Supremes covered it for their 1969 Let The Sunshine In album, restoring the spoken introduction. Dave Stewart And Colin Blunstone landed a UK Top 20 hit with it in 1980, Paul Young made US No.22 with it in 1984, and Chris Farlowe, Joe Cocker, Rod Stewart, and Baby Washington are among many others who tried it on for size.
As for Jimmy Ruffin, he had five further US hits at Motown, several more major chart singles in the UK, and his albums included the fine I Am My Brother's Keeper with his sibling David, who'd pipped him to the lead singer's spot in The Temptations in January 1964. But nothing Jimmy sang quite matched the impact of "What Becomes Of The Brokenhearted." What could?
Listen to the best of Motown on Apple Music and Spotify.