Best Music Biopics: 30 Essential Films For Music Fans
As the Queen biopic 'Bohemian Rhapsody' proved, the best music biopics can have a cultural impact that goes far beyond devoted fans. Here are 30 must-sees.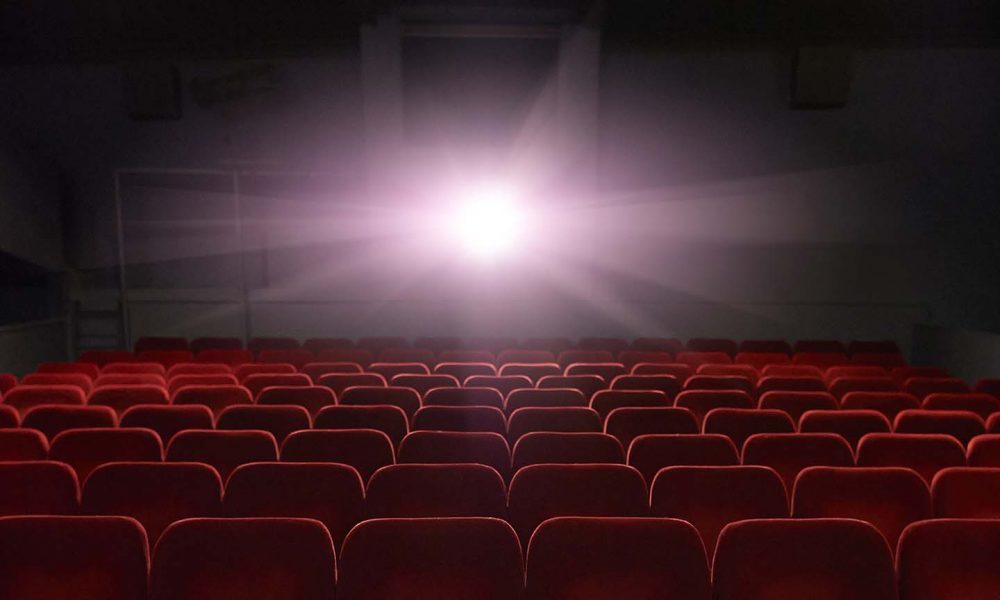 Technology may have impacted on the way we consume music in the 21st Century, but our love of the cinema remains undiminished. Indeed, as global smashes such as Bohemian Rhapsody, Judy, and Straight Outta Compton have shown, the best music biopics can account for some of the biggest draws in the movies. So grab some popcorn, dim the lights, and enjoy our list of the 30 best music biopics to grace screens both big and small. If we've missed any of your favorites, let us know in the comments section.
30: Jersey Boys
Directed by Clint Eastwood, Jersey Boys is adapted from the Tony Award-winning stage musical of the same name, which first debuted in 2005. In both cases, the subject is the story of New Jersey rock and pop troupe The Four Seasons, with original members Frankie Valli and Bob Gaudio serving as executive producers, and Gaudio composing the film's music. The biopic was advertised as the story of four kids "from the wrong side of the tracks", and thus drugs, excess, and The Four Seasons' regular run-ins with mobsters are all part and parcel of one of 2014's most memorable films.
Jersey Boys Official Trailer #1 (2014) - Clint Eastwood, Christopher Walken Movie HD
29: Miles Ahead
First released in 2017, Miles Ahead was something of a labor of love for Don Cheadle, who co-wrote the script, and co-produced and made his directorial debut with the movie, not to mention while also playing the lead, the colossal jazz legend Miles Davis. Cheadle's herculean efforts failed to win over some of the critics, but he did a great job capturing Davis', attitude, drug-fuelled paranoia, and even his famous death-ray stare in this compelling and passionate biopic.
Miles Ahead Official Trailer #1 (2016) - Don Cheadle, Ewan McGregor Movie HD
28: Nowhere Boy
First released in the UK in 2009 and then granted a US cinema release to coincide with what should have been John Lennon's 70th birthday, on 9 October 2010, Nowhere Boy revisits the future Beatle's early years in Liverpool, taking in the creation of his first band, The Quarrymen, and their gradual transition into The Beatles. Unlike Ian Hart in Backbeat, Aaron Taylor-Johnson bears little physical resemblance to the young Lennon, but he captures the wit of the adolescent future Beatle. There's a strong supporting cast, too, with Anne Marie-Duff playing Lennon's mother, Julia, and Kristin Scott-Thomas attempting to instill discipline as John's stern yet dependable Aunt Mimi.
Nowhere Boy | trailer #2 US (2010) John Lennon
27: Get On Up
Tate Taylor's James Brown biopic, Get On Up, is a rollercoaster ride for the viewer as the action jumps around from the 80s to the 60s and the 30s, connecting events through thematic links rather than chronology. If you can keep up, however, there's plenty to savor here, not least because Chadwick Boseman puts in a superlative performance in the lead role, capturing Brown's strutting, fireproof confidence in all its glory. Curiously, Get On Up struggled at the box office in 2014, but it's a critical favorite (renowned US critic Robert Christgau wrote, "It's great – better than The Help, which I quite admire, and Ray, which I love") that's well worth rediscovering.
Get On Up Official Trailer #1 (2014) - James Brown Biography HD
26: Great Balls Of Fire!
Jerry Lee Lewis' reputation as one of rock'n'roll's greatest hellraisers will always precede him. However, Jim McBride's 1989 biopic leans more towards the positive, concentrating on The Killer's irresistible rise to rock'n'roll stardom, which may have seen him overtake Elvis Presley if it hadn't been for his controversial marriage to his 13-year-old cousin, Myra Gale Brown, whose biography the film is partially based upon. Great Balls Of Fire! has its critics, but Alec Baldwin plays Jerry Lee's infamous pastor cousin, Jimmy Swaggart, with aplomb, and Dennis Quaid – whose performance was praised by Lewis himself – is superb in the lead role.
25: The Doors
The Doors should perhaps simply have been titled The Jim Morrison Movie, as director Oliver Stone (Midnight Express, Wall Street, Natural Born Killers) homes in almost exclusively on the life and times of the band's iconic frontman, often pushing the contributions of his bandmates off into the sidelines in this big-budget biopic from 1991. However, while hardcore fans, and The Doors themselves, voiced their disapproval, the critics disagreed, with Rolling Stone awarding it four stars. In retrospect, it's fair to say Stone took some hefty liberties with the real story, but for all that, Val Kilmer is hypnotic as Morrison, and if you can overlook the more hackneyed Hollywood clichés, The Doors is well worth searching out.
24: 24 Hour Party People
Director Michael Winterbottom's 24 Hour Party People follows the seismic – and sometimes surreal – career arc of Factory Records boss Tony Wilson through the decades. It takes in his work with Joy Division, including the memorable scene where Wilson (his dry-witted persona captured beautifully by Steve Coogan) inks their recording contract in his own blood, through to the opening of the iconic – if bank-breaking – Haçienda nightclub. Fiction sometimes makes a mockery of fact (though there is real-life footage of Sex Pistols' legendary gig at Manchester's Lesser Free Trade Hall), but it's still an enthusiastic and heartfelt tribute to both the late 80s Madchester era and one of the UK's most singular independent record labels.
24 Hour Party People Official Trailer #1 - Simon Pegg Movie (2002) HD
23: The Runaways
Based on lead singer Cherie Currie's book, Neon Angel: A Memoir Of A Runaway, this self-explanatory 2010 biopic covers the rise and fall of groundbreaking all-girl 70s rock sensations The Runaways. Primarily centering around the relationship between the band's two prime movers, Currie (played by Dakota Fanning) and Joan Jett (Kristen Stewart), but with Michael Shannon also doing a sterling job as their Svengali-esque manager/producer, Kim Fowley, The Runaways offers a fascinating behind-the-scenes insight. Jett herself told Interview magazine that the film perfectly captured "the glam and intensity" of Los Angeles in the mid-70s.
22: Love & Mercy
Director Bill Pohlad and writers Michael Alan Lerner and Oren Moverman cast The Beach Boys' Brian Wilson in an honest light in 2015's Love & Mercy. The iconic singer-songwriter's story is tailor-made for cinema, with Love & Mercy homing in on the pivotal mid-60s period during which the group created their masterpiece, Pet Sounds, and the struggles Wilson subsequently faced. Actors Paul Dano and John Cusack weigh in with astonishing dual performances as Wilson, in different stages of his career, and further kudos should be doled out for the film's painstaking recreation of The Beach Boys' recording methods.
Love & Mercy Official Trailer #1 (2015) - Brian Wilson Biopic HD
21: 8 Mile
You could argue that 8 Mile isn't truly a biopic, as Eminem's Jimmy "B-Rabbit" Smith is a fictional character. However, you could just as easily feel it deserves a high ranking on any self-respecting list of the best music biopics for providing genuine insight into Detroit's millennial hip-hop scene through the superstar rapper's early career in the city. Further lifted by Eminem's passionate and ultra-frank performance, 8 Mile significantly raised hip-hop's global profile and, thanks to its Oscar-winning spin-off hit, "Lose Yourself," it not only recouped its expensive budget ($40 million), but generated whopping box office receipts believed to have topped $240 million.
8 Mile Official Trailer #1 - (2002) HD
20: Backbeat
Director Iain Softley's Backbeat (1994) delved into The Beatles' pre-fame Hamburg era, when The Fab Four were The Fab Five with the ill-starred Stu Sutcliffe on bass. The Beatles' songs were re-recorded for the film by an all-star alt.rock outfit including Dave Grohl, R.E.M.'s Mike Mills, and Sonic Youth's Thurston Moore, while the script concentrated on the close friendship between Sutcliffe and John Lennon, played convincingly by Stephen Dorff and Ian Hart, respectively. Backbeat has since been praised by insiders including Julian Lennon and Pete Best, and it was adapted into a successful theatrical production in 2010.
19: Selena
1997's Selena is the story of Selena Quintanilla-Perez, who transitions from precocious child talent to fast-rising pop star in both the US and her native Mexico, only to be murdered by Yolanda Saldivar, the president of her fan club, when she was just 23. In itself, it's a sensational storyline, though the biopic's appeal may have remained at cult level had Jennifer Lopez not been cast in the starring role. In fairness, J-Lo plays the part to perfection, earning earned widespread praise and a well-deserved Golden Globe nomination for her portrayal of the singer. Selena's father, Abraham Quintanilla, Jr, meanwhile, served as producer and consultant to ensure the film avoided the worst Hollywood excesses.
Selena (1997) Official Trailer - Jennifer Lopez, Edward James Olmos Movie HD
18: Bound For Glory
Loosely adapted from his partly fictionalized 1943 autobiography of the same name, Bound For Glory is a beautifully framed portrait of the enigmatic Woody Guthrie. Luxuriously shot by director Hal Ashby, it features David Carradine in the lead role and follows the pioneering folk star on his Grapes Of Wrath-esque migration from his Dust Bowl Oklahoma home to the promised land of California during the height of the Great Depression. Carradine puts in a compelling performance as Guthrie, and may well have secured an Oscar had Bound For Glory not been up against the likes of All The President's Men, Rocky, and Taxi Driver in 1976.
17: La Bamba
His tragic death alongside Buddy Holly and The Big Bopper in a plane crash on February 3, 1959, inevitably overshadowed Richie Valens' life prior to La Bamba. However, Luis Valdez' heartfelt 1987 portrayal of the charismatic, Mexico-born rock'n'roll trailblazer helped redress the balance. Lou Diamond Phillips is electric in the lead role, but while the film is broadly chronological, it isn't a straight depiction of Valens' life, as it delves into how Valens' professional success impacted on the lives of his half-brother, Bob Morales, his girlfriend Donna Ludwig and the rest of his family. The film did brisk business on both sides of the Atlantic, with Los Lobos' version of the titular song topping the US and UK charts.
16: Bird
Produced and directed by Hollywood icon Clint Eastwood, Bird (1988) stars Forest Whitaker as the brilliant but mercurial jazz saxophonist Charlie Parker. The stuff of legend, Parker's storied life struggles included battles with drug addiction, the death of his child, and a heart attack before his own premature death, aged 34, by which time he'd long since joined jazz's pantheon of greats. Constructed as a montage of scenes from Parker's life, Bird is riveting and it later yielded a Best Director Golden Globe for Eastwood and a Cannes Film Festival Best Actor gong for Whitaker.
15: Sid & Nancy
Sid & Nancy, Alex Cox's retelling of punk icon Sid Vicious' doomed love affair with Nancy Spungen, polarised opinion from the off. Sex Pistols frontman John Lydon later savaged it in his autobiography – and he has a point, because (as Malcolm McLaren did with The Great Rock'n'Roll Swindle) the script takes major liberties with the band's real story. Despite this – and the fact it was a financial failure upon release, in 1986 – Sid & Nancy has since been reappraised. Respected US critic Roger Ebert dubbed the late duo "punk rock's Romeo and Juliet", and the film's leads, Gary Oldman (Tinker Tailor Soldier Spy, Darkest Hour) and Chloe Webb turn in passionate, poignant performances which have set Sid & Nancy's reputation as a cult classic in stone.
Sid And Nancy | Official Trailer | Starring Gary Oldman
14: I'm Not There
The collective brainchild of Love & Mercy's Oren Moverman and Velvet Goldmine director Todd Haynes, the Bob Dylan biopic I'm Not There (2007) is often as enigmatic as its influential subject. On paper, the premise – on-screen stars Christian Bale, Cate Blanchett, Marcus Carl Franklin, Richard Gere, Ben Whishaw, and the much-missed Heath Ledger portray Dylan at different stages in his life – would seem ambitious to say the least, yet Haynes weaves the narrative together beautifully and the cast all play a blinder, ensuring that I'm Not There is a Bob Dylan biopic that even the casual fan should watch.
I'm Not There (2007) Trailer #1 - Todd Haynes, Heath Ledger Movie HD
13: Behind The Candelabra
Directed by Steven Soderbergh (Sex, Lies, And Videotape, Erin Brockovich), the Liberace biopic Behind The Candelabra (2013) was in production for the best part of a decade and was originally a made-for-TV movie. After hitting the silver screen, however, the film won several Emmys and a Golden Globe. Based on Liberace's latter-day lover Scott Thorson's memoir of the same name, it details the flamboyant pianist's final decade, with both Michael Douglas (Liberace) and Matt Damon (Thorson) turning in terrific performances. Moving and salacious, it's an absorbing biopic that even the vaguely curious should check out.
12: Elvis
Several directors have attempted to capture Elvis Presley's mercurial life since his premature death, in 1977, but John Carpenter's made-for-TV Elvis (1979) remains the benchmark. The then little-known Kurt Russell received an Emmy nomination for his memorable portrayal of The King, capturing his brooding charisma without lapsing into parody. While Russell didn't actually sing in the movie (he lip-synched to vocals recorded by country star Ronnie McDowell), he succeeded in channeling the raw power of Presley at his electrifying best onstage.
Elvis (1979) - DVD Trailer
11: Control
Inevitably creating a myth and a lasting cult status, Joy Division singer Ian Curtis killed himself aged just 23, just as his Manchester-based band were on the cusp of mainstream success after two superb, critically-acclaimed albums. Anton Corbijn's excellent 2007 biopic, Control, peels away much of the legend and hearsay to reveal Curtis the human being: a complex and flawed individual who ultimately can't reconcile having an affair while being married with a young child. Both Sam Riley, as Curtis, and Samantha Morton, as his wife, Deborah, are highly compelling, and the director's reliance on black-and-white footage vividly captures the starkness of the Mancunian landscape a decade before the city morphed into the epicenter of cool during the Madchester era.
10: What's Love Got To Do With It?
Adapted from the book I, Tina, by Tina Turner and Kurt Loder, this popular biopic was big news at the box office in 1993, grossing almost $40 million in the US alone. Directed by Brian Gibson, it deals with the tempestuous relationship between Ike and Tina Turner, whose string of remarkable, Phil Spector-produced hits are unable to mask the fact Tina is suffering at the hands of her abusive spouse. Post-divorce, Tina would become a global superstar in her own right, and she's portrayed sympathetically here by the Golden Globe-winning Angela Bassett, while Laurence Fishburne is equally inspired as the cruel, volatile Ike.
9: La Vie En Rose
French actress Marion Cotillard had already begun to prove herself on the global stage during the early 00s with roles in mainstream films such as Ridley Scott's A Good Year, in which she played opposite Russell Crowe. However, few would have expected her to shine as brightly as she did while playing chanteuse extraordinaire Edith Piaf in Olivier Dahon's La Vie En Rose. Indeed, Cotillard does a remarkable job of capturing The Little Sparrow's vulnerability and volatility as she rises from the gutter to staging performances in France's grandest music halls in this memorable 2007 biopic. The actress rightly received an Academy Award for the role, marking the first time an Oscar was awarded for a French-language role.
8: The Buddy Holly Story
Released in 1978, director Steve Rash's Buddy Holly biopic features Gary Busey turning in an admirable portrayal of the Lubbock-born singer-songwriter who influenced iconic future names including The Beatles and The Rolling Stones. Still eminently watchable, it charts Holly's life from teen rocker in Texas to global stardom with The Crickets, and his latter-day solo career, involving a heavy touring schedule that would prematurely claim his life in an ill-fated plane crash in February 1959. Busey rightly received an Oscar nomination for his performance and The Buddy Holly Story remains a consistently acclaimed entry in the best music biopics of all time.
7: Coal Miner's Daughter
Reputedly hand-picked by the artist herself, Sissy Spacek turned in an arguable career-best performance in her portrayal of troubled country star Loretta Lynn in this much-acclaimed 1980 biopic. Based upon Lynn's autobiography, and also featuring Tommy Lee Jones and The Band's Levon Helm, Coal Miner's Daughter follows the legendary singer's life, from her desperately poor childhood to superstardom, with Spacek's inspirational performance yielding her an Academy Award. It remains a biopic with across-the-board appeal, and its spin-off soundtrack album also sold half a million copies and went gold.
6: Amadeus
Lavishly shot with no expense spared, 1984's Amadeus is One Flew Over The Cuckoo's Nest director Miloš Forman's fictionalized biography of the groundbreaking 18th-century composer Wolfgang Amadeus Mozart, with the plot homing in on the notorious rivalry between Mozart (played with ruthless intensity by Tom Hulce) and Italian composer Antonio Salieri (F Murray Abraham) at the court of Emperor Joseph II. Widely regarded as one of the greatest films of all time, it's a grandiose epic in the best possible sense of the term and it went on to win a staggering eight Academy Awards, including an Oscar for Best Picture.
Amadeus (1984) Official Trailer - F. Murray Abraham, Mozart Drama Movie HD
5: Lady Sings The Blues
One icon played another in 1972's Lady Sings The Blues, with soul diva Diana Ross turning in a commanding performance as legendary jazz chanteuse Billie Holiday. Directed by Sidney J Furie of The Ipcress File fame, the film follows the jazz star from her traumatic youth through her rise to fame. While the storyline pulls few punches where Holiday's personal demons are concerned, it ends on a high note, recreating her triumphant return to the stage at New York's Carnegie Hall. Lady Sings The Blues received five Academy Award nominations, and even notoriously sniffy US film critic Roger Ebert admitted Ross' portrayal of Holiday was "one of the great performances of 1972."
Diana Ross - Lady Sings The Blues
4: Walk The Line
One of 2005's most successful films, director James Mangold's much-anticipated Johnny Cash biopic didn't disappoint. Based upon two separate autobiographies penned by the iconic singer-songwriter, Walk The Line featured electrifying performances by Joaquin Phoenix as Cash and Reese Witherspoon as June Carter, and delves into the highs and lows of The Man In Black's life, from his musical career and his romance with Carter through to his tussles with drugs and alcohol, and his legendary shows at America's notorious Folsom Prison, in January 1968. Widely acclaimed, Walk The Line bagged five Oscar nominations, with Witherspoon taking home the Best Actress Award.
Walk The Line | #TBT Trailer | 20th Century FOX
3: Straight Outta Compton
NWA biopic Straight Outta Compton (2015) was directed by F Gary Gray, but the influential hip-hop outfit's surviving members were involved all the way down the line, with Ice Cube and Dr. Dre producing, and Ice Cube being played by his real-life son O'Shea Jackson, Jr. Consequently, this is a biopic which pulls few punches and strives to keep it real – at least from the group's perspective. Highly absorbing throughout, Straight Outta Compton went on to scoop a truckload of industry awards, including an Oscar for Best Original Screenplay, and it also inspired Dr. Dre's widely-acclaimed solo album Compton.
Straight Outta Compton - Official Global Trailer (Universal Pictures) HD
2: Ray
Written, directed, and produced by Taylor Hackford, Ray (2004) focuses on 30 years in the life of pioneering soul music/R&B icon Ray Charles, tracing the arc of his career from his early years in the clubs on North America's chitlin' circuit through his crossover success with Atlantic Records, his commercial decline during the 70s and his remarkable latter-day comeback, winning a Grammy for his Chaka Khan collaboration "I'll Be Good To You." Jamie Foxx oozes charisma in the lead role and his career-defining performance earned him five industry awards, including an Oscar, a BAFTA, and a Golden Globe.
Ray (2004) Official Trailer - Jamie Foxx, Kerry Washington Movie HD
1: Bohemian Rhapsody
One of the biggest releases of 2018, Queen biopic Bohemian Rhapsody blew away the competition in the commercial sense, with Billboard dubbing it the highest-grossing music biopic of all time at the end of the year. Critically, however, it was also a phenomenon, attracting multiple industry awards, including the coveted Best Actor for Rami Malek's magnificent portrayal of Freddie Mercury. It completely changed all expectations of what the best music biopics can achieve.
Bohemian Rhapsody | Official Trailer [HD] | 20th Century FOX