'The Complete Cuban Jam Sessions' Are Important Albums With A Global Impact
Award-winning Latin music writer Judy Cantor-Navas reveals how 'The Complete Cuban Jam Sessions' escaped the regime to travel the world.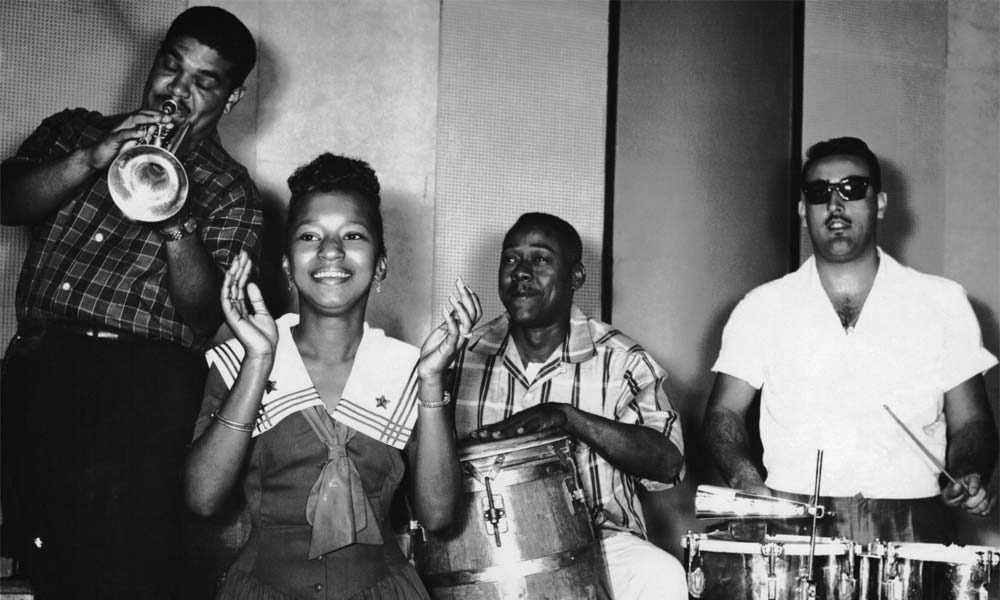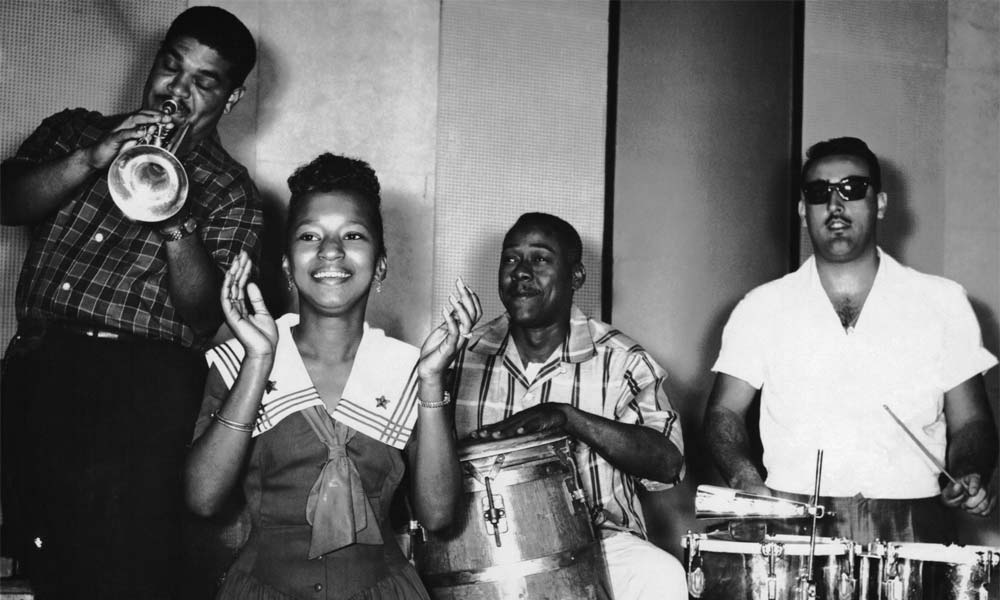 There was a remarkable burst of creativity in the late 50s and early 60s that resulted in a golden age for Cuban music. All the great composing and skilful musicianship – expressed through energetic styles as varied as mambo, cha-cha-chá, big band son montuno and Afro-Cuban rumba – is captured in the new five-volume The Complete Cuban Jam Sessions, which, in both 5LP and 5CD editions, collects a series of historic releases from 1956-64 and is out on Concord's Craft Recordings.
Judy Cantor-Navas, who is the co-producer of the box set and who has written the comprehensive booklet for both editions, says the original LPs "have become legendary albums, influencing people in Cuba and a lot of people outside around the world."
"This set of 35 tracks captures an amazing period of creativity," says Cantor-Navas, speaking to uDiscover from Barcelona, where she works as a correspondent for Billboard magazine. "It was a very commercial time for Cuban music in the late 50s and early 60s," she continues. "There were radio hits and the music reached the United States and countries beyond. The music shows the personal side of the musicians and the priorities of the musicians at that time. I dedicated this set to the musicians because so many of them have been forgotten by the public. They are still well known in Cuba, however, because they were real pioneers."
All-star projects
An impressive line-up of talented artists, including pianist Julio Gutiérrez, tres player Niño Rivera, flautist José Fajardo, and the legendary master bassist and mambo co-creator Israel "Cachao" López, feature collectively on The Complete Cuban Jam Sessions. The sidemen on the sessions also include the fine percussionist Tata Güines, trombone master Generoso Jiménez, Cachao's brother and co-father of the mambo, Orestes López, groundbreaking timbales player/drummer Walfredo De Los Reyes, and Cuban scat singer Francisco Fellove.
"Guaguanco-Comparsa" - Cuban Jam Session Volume 3 - Niño Rivera
The albums were recorded for the iconic Cuban record label Panart and raised the bar for music in the country. "Panart established this whole idea, not only among Cuban musicians but among Latin musicians, that you should do all-star projects," says Cantor-Navas. "They would take the greatest players and put them together, echoing what was happening with the jazz world in New York at the time."
Panart Records (short for Pan-American Art), which turned 75 in 2018, was the first independent Cuban record label. It was founded in 1943 by Ramón Sabat, an engineer and inventor who brought Cuban music to the world. Inside its studios – then the most modern facility in Latin America – Panart captured the first cha-cha-chá on record, "La Engañadora," by Enrique Jorrín. By the late 50s, their recordings had become synonymous with the hottest Latin music of the day. The singles were distributed throughout the US and helped Sabat persuade Nat "King" Cole to make his first Spanish-language album, 1956's Cole Español, in the Panart studio in Havana.
After Fidel Castro took power in 1959, Panart was nationalized and the studio eventually became the recording venue for the state record label, Egrem.
The history of the music
American-born Cantor-Navas, who had lived in Spain and Argentina in the past, moved to Miami in 1993 and became engrossed by the whole subject of Cuban music and Panart's legacy. "I've talked to Ramón Sabat's brother, who was there at the time, and he said they knew that theirs was not the only record company about to be nationalized. At the time, the state would just take over record companies and Panart were kind of a casualty of the Castro regime. But luckily, a lot of the music was rescued."
Before the regime seized Panart, Sabat's wife, Julia, had managed to send a set of master tapes to New York, preserving about 80% of the catalog for generations to come. A friend of hers carried out negatives of Panart cover art hidden in his luggage. The Sabat family went into exile in Miami.
In the early period, Castro's "advisors" made blunders as they tried to produce records under the new imprint Panart Nacionalizada. As international relations between Russia, Cuba, and JFK's America were putting the world at risk of nuclear conflict, Castro's music men were suffering their own Cuban Vinyl Crisis. They used paper from communist China for the printed labels that melted in the production process, and inferior wax from Poland that broke the presses. "They really didn't know what to do in the beginning," says Cantor-Navas. "They didn't have the expertise of the people who were working there before. Great engineers and producers and musicians remained, but for the first years, they really didn't know how to produce the imprint."
Castro's government were opposed to what they considered "American imperialist music," but Cantor-Navas said they did not dismiss the entire Panart catalog as an ideological disgrace. "It is true that early in the revolution there was a time when classical music was regarded well but jazz was frowned upon," she says. "A lot of the guys who wanted to play jazz had to sneak off and play it secretly. Now, of course, jazz is considered a national treasure in Cuba."
The importance of freedom in Cuban music
There is some brilliant jazz-tinged music on The Complete Cuban Jam Sessions, which features the pioneering Cuban jazz drummer Guillermo Barreto and jazz-influenced pianist Pedro Jústiz Peruchín. Cantor-Navas says the mix of jazz and Cuban is a perfect combination. "As you hear on these albums, improvisation is a huge part of both types of music," she says. "In Cuban music, freedom is very important, and that was especially true in the 50s. The musicians then would say that every day you would wake up and there would be a new rhythm. They were doing something similar in New York with jazz, so obviously they had a connection with that, with a desire to take music further and incorporate the human rhythms into their playing."
The Complete Cuban Jam Sessions not only tells the story of a label that brought Cuban music to the world, it's a collection of superb music, remastered by the legendary Blue Note Records expert Ron McMaster, in one of his final pieces of work at Capitol Studios before his retirement, in June 2018.
The music, some of it from the streets of Havana, also represents a time when the US and Cuba had an amazing musical relationship, something that has been hampered in recent times by the election of Donald Trump as US President. "He has tightened regulations and dampened enthusiasm," Canto-Navas notes.
Why this music is important
Award-winning writer Cantor-Navas is doing her utmost to keep alive the wonderful legacy of Ramon Sabat, who died in 1986, and of the music of a country justifiably known as the Isla De La Musica. "It is pretty amazing what happened in that studio in Cuba more than half a century ago, with such a variety of great music. People are excited by the sounds and the music appeals across generations. It is so gratifying that new people will get to listen to it."
The splendid songs that make up The Complete Cuban Jam Sessions include "Theme On Perfidia" and "Opus For Dancing" (Julio Gutiérrez); "Cha Cha Cha Montuno" and "Guanguanco" (Niño Rivera); "Pamparana" (Cachao); and "Busco Una Chinita" (José Fajardo).
"Cimarron" - Cuban Jam Session Volume 1 - Julio Gutiérrez
Cantor-Navas offers a succinct evaluation of why this music is so significant. "This set really represents a moment in Cuba where these absolutely fantastic musicians were playing together all of the time. It is a point in history when the music was being played by people who had known each other so well as musicians. Today a lot of music is often phoned in, with people putting it together remotely and digitally, but this was alive and vibrant. I love hearing this music, because it reminds us what human contact means and how important that is."