Best Fania Samples: 20 Latin Grooves That Helped Build Hip-Hop
Thanks to discerning crate-diggers with a taste for Latin music, from salsa to bogaloo, the best Fania samples became essential building blocks for hip-hop.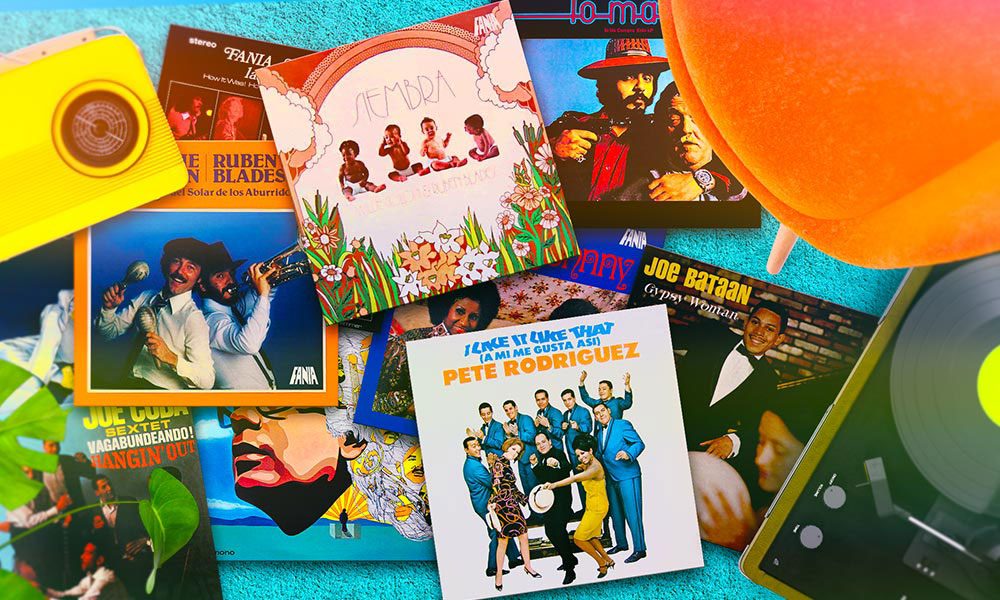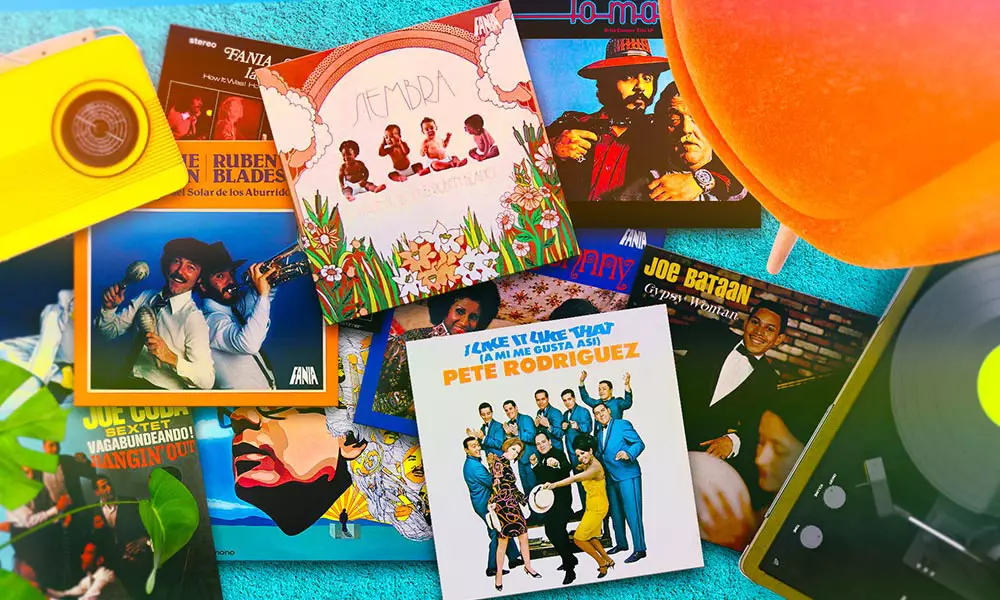 From its earliest days in the late 70s, hip-hop has relied on recycling old beats to make fresh sounds. Initially, DJs used two turntables to mix different records together, but in the early 80s, when the first samplers became commercially available, hip-hop artists began to loop short segments taken from vinyl records – a funky drum beat or a horn lick – and use them as foundations for making new music. While many producers plundered James Brown's back catalogue for samples, the legendary New York Latin label, Fania, also proved a sampling gold mine, and the best Fania samples, from salsa music to boogaloo, are as essential to hip-hop history as any soul and funk records.
With the rise of Latin hip-hop in the 90s, Fania found many of its classic records being sampled and appreciated by a new generation of listeners. The most recent example of an old Fania record receiving a new lease of life is via Cardi B and her 2018 US hit single "I Like It," which samples a chunk of Pete Rodriguez's classic 60s tune "I Like It Like That," a record first issued on the Tico label, which became part of the Fania family in 1974.
Here we highlight the 20 best Fania samples from the label's rich catalogue. Think we've missed any? Let us know in the comments section, below.
Listen to the best of Fania Records on Apple Music and Spotify.
Fania All-Stars: Fania All-Stars Cha Cha Cha (1976)
A supergroup comprised of the Fania label's biggest names (including Celia Cruz, Héctor Lavoe, Willie Colón, Johnny Pacheco, and Ray Barretto), the All-Stars recorded this slick, midtempo, flute-led instrumental on their 1976 album, Delicate & Jumpy. It has since become one of the most-sampled tracks in the Fania catalogue. Former Juice Crew member Kool G Rap borrowed its addictive groove for "My Life" in 2001, and another hip-hop heavyweight, KRS-One, used it for his 2011 track "Just Like That." Others who have hitched a ride on the All-Stars' cut are R&B singer Keyshia Cole (2005's "(I Just Want It) To Be Over") and hip-hop duo Blackalicious (1999's "Making Progress").
Fania All Stars Cha Cha Cha
Joe Cuba Sextet: El Ratón (1964)
His real name was Gilberto Miguel Calderón Cardon, but as Joe Cuba this New York-born conguero rose to fame leading his own group in the 60s and was a key exponent of Latin soul and boogaloo styles. "El Raton," written by Cheo Feliciano, who provides lead vocals on the track, came from the band's Tico album Vagabundeando! Hangin' Out. It's a meld of jazz and Cuban styles, and has been sampled several times, most notably by The Black Eyed Peas on "Karma" (1998). Nine years later, Ontario rapper Lord Juco lifted it for "Narcos," a record that also featured Benny The Butcher and Rocky Marciano.
Pete Rodriguez: I Like It Like That (1967)
A Bronx-born pianist and bandleader, Rodriguez was an exponent of a 60s Latin style known as boogaloo, a New York-born fusion of R&B, soul and Cuban mambo flavors. This infectious dance number was the title track of his 1967 Tico album I Like It Like That (A Mi Me Gusta Asi), and a big chunk of it was famously sampled by Latin American rapper Cardi B on her chart-topping US single "I Like It," featuring Bad Bunny and J Calvin.
Dave Cortez And The Moon People: Hippy, Skippy, Moon Strut (1968)
On this cult record, Cortez, an organ player from Detroit, teamed up with The Moon People, a Latin group from New York, to create a turbo-charged instrumental with a funkafied beat and blaring horns that reference US group Archie Bell And The Drells' 1968 R&B hit "Tighten Up." It was sampled by producer and ex-Gang Starr member DJ Premier as the rhythm track for singer Christina Aguilera's 2006 hit "Ain't No Other Man," from her album Back To Basics.
Ray Barretto: Right On (1970)
A much-respected percussionist and bandleader from New York, Barretto recorded this propulsive gem on his Fania album Barretto Power. It was sampled by Big Apple dance trio Deee-Lite on their irresistible 1990 global smash, "Groove Is In The Heart," featuring cameos from A Tribe Called Quest's Q-Tip and legendary bass funkateer Bootsy Collins. "Right On" also became part of the DNA of Dirty Beatniks' "Latinhead" in 1997. More recently, Boca 45, featuring The Good People, sampled it on their 2013 track "We're Right Here."
Celia Cruz And Johnny Pacheco: Quimbara (1974)
The First Lady Of Salsa has been sampled several times. This pulsating brassy groove came from her album collaboration with Fania's co-founder Johnny Pacheco, Celia And Johnny, released on the Fania subsidiary Vaya. The track was appropriated by DJ Laz, who incorporated it into "Latin Swing," a tune featuring a cameo from Breezy Beat MC in 1991.
Willie Colón And Rubén Blades: Maria Lionza (1978)
Panama-born Blades' collaboration with legendary New York-born Puerto Rican producer Willie Colón yielded an album called Siembra, which included "Maria Lionza." A slice of Hispanic disco-funk written and sung by Blades, who later became a Hollywood actor, the tune was sampled by Polish rap trio Natural Dread Killaz in 2005, on their track "Blades." The same year, The Flexican – a Mexico-born Netherlands-based MC – used it on "Bumaye," featuring Dutch rapper Typhoon. In 2013, US dance trio Major Lazer sampled it on "Watch Out For This (Bumaye)," which featured cameos from Busy Signal, The Flexican, and FS Green.
Willie Colon & Ruben Blades - Maria Lionza
Ray Barretto: Mercy, Mercy Baby (1968)
Percussionist/bandleader Barretto acknowledged the rise of the counterculture with his classic Fania album Acid, though there was nothing remotely psychedelic about this earthy dance groove driven by congas and a chanted chorus. Twenty years later, the track became the musical bedrock for Californian hip-hop duo Pete Rock And CL Smooth's "Good Life (Group Home Mix)." It also inspired Monterey Latin rap trio Control Machete's 1996 joint "El Son Divino."
Rubén Blades: Juan Pachanga (1979)
Released on a 1979 Fania compilation, Bohemio Y Poeta, "Juan Pachanga" is a cinematic dance groove on which Blades' soulful vocals are framed by strings and horns. Co-written by the singer, the tune was sampled as far back as 1992 when London duo Plaid borrowed a section for their dance track "Scoobs In Colombia." In 2000, it reappeared again in Superfunk's "Last Dance In Copacabana," and in 2004 UK drum'n'bass duo Nu:Logic sampled it on "On And On," a fuzzy, lo-fi dance track.
Héctor Lavoe: De Ti Depende (1976)
A Puerto Rican vocalist whose nickname was "The Singer Of Singers," Lavoe played an important role in popularising salsa music. This was the title track, written by Miquel Angel Amadeo, from a 1976 Fania album helmed by Willie Colón. It was adapted by a Spanish DJ duo known as Cookin Soul who are mixtape specialists and earned a reputation for their genre mash-ups. The Lavoe sample appeared on their 2006 track "Clap Those Thangs," taken from their mixtape Cookin Soul Presents Jay-Z, Nas & 50 Cent: New York State Of Mind Vol.1.
Hector Lavoe - De Ti Depende
Joe Bataan: Gypsy Woman (1968)
Born in New York City, and of Filipino ancestry, Bataan (real name Bataan Nitollano) was famous for combining doo-wop with boogaloo music and became a key architect of Latin soul music in the late 60s. Though first credited as an original song, "Gypsy Woman" is Bataan's energetic Latin reconfiguration of a Curtis Mayfield-written Impressions hit, and the title track from his 1967 Fania album. It was sampled in 1996 by US hip-hop trio The Fugees on their song "Family Business," from the album The Score.
Willie Colón: La Murga 1970
According to WhoSampled, this accomplished trombonist, composer and bandleader has been sampled over 40 times. "La Murga" is a scintillating groove featuring deep raspy brass and passionate vocals from Héctor Lavoe. It appeared on the 1970 Fania album Asalto Navideno, produced by Jerry Masucci, and was introduced to a new generation of listeners when it was sampled by dance group Major Lazer, featuring rapper Sean Paul, on their 2014 track "Come On To Me." Earlier, in 2006, Hispanic rapper Pitbull sampled the horn-heavy intro of "La Murga" to "Come See Me," from his album El Mariel.
Willie Colon & Hector Lavoe - La Murga (Lyrics/Letras)
Héctor Lavoe: La Fama (1985)
From his Fania album Revento, "La Fama" finds Lavoe serving up a brassy, percussion-powered salsa groove. The track was sampled by US singer-songwriter Meshell Ndegeocello on her 2002 Latin-inflected track "Hot Night," which featured a cameo from Brooklyn rapper Talib Kweli. The song was taken from her 2002 album, Cookie: The Anthropological Mixtape.
Fania All-Stars: Prepara (1979)
This mellow track, which begins with a long instrumental introduction, was taken from the stellar Latin supergroup's Cross Over album, which featured Celia Cruz and Rubén Blades, among others. The orchestral intro was looped and made into a new track in 1997 called "Stolen Moments Part 3," performed by Chicago rapper Common with a cameo from Q-Tip. It appeared on Common's album One Day It'll All Make Sense.
Willie Colón And Héctor Lavoe: Juanito Alimana (1983)
The back catalogues of both Colón and Lavoe have been plundered by many a groove-robber. Several acts were inspired by this driving string-swept salsa workout from the Fania album Vigilante. It was sampled first in 2004 by Puerto Rican reggaeton rapper Voltio, featuring Tego Calderon (on "Julito Marana"), and then in 2005 by Chilean hip-hop artist Zaturno (on "Selva De Cemento"). In 2012, Spanish MC Lirico used it as the basis for his track "Con Calma."
Hector Lavoe & Willie Colon - Juanito Alimaña (Letras/Lyrics)
Willie Colón And Rubén Blades: Y Deja (1981)
From the illustrious Latin duo's Fania album Canciones Del Solar De Los Aburridos, "Y Deja" boasts a catchy refrain over a gently-undulating percussive backbeat punctuated by brass. The track was sampled in 2009 by Holland-based rappers Flinke Namen (who count The Flexican among their number) on their Top 20 Dutch hit "Als Zij Langs Loopt" (aka "If She Walks Along"), from the album Super Stuntwerk.
Joe Bataan: Young, Gifted And Brown (1972)
The Latin equivalent, perhaps, of the Nina Simone-associated civil-rights anthem "Young, Gifted And Black," this message song is an infectious funky groove produced by Fania's co-founder Jerry Masucci. The chorus section was sampled by rapper Mr LoOn3 in 2008 on a track also titled "Young Gifted And Brown," featuring Lil Krome and Ese Rhino. Bataan's tune also inspired Brazilian rapper Terceira Safra's 2012 cut "Até Queria 'Mais' Nuntateno" and Chicano gangsta rap group Nsanity's "Gifted And Brown" the same year.
Willie Colón: El Dia De Suerte (1973)
This rousing salsa number, taken from the trombonist's Fania album Lo Mato Si No Compra Este, became the sonic backbone for Bronx rapper Big Pun's 2000 US R&B hit "100%," featuring Latin R&B singer Tony Sunshine. The track appeared on Pun's second album, Yeeeah Baby. Colón's original also inspired Latin rappers Bocafloja (on a hip-hop version of the tune, featuring Skool 77, Akil Ammar, and Miguel Contreras) and Tego Calderon (on "Saborioso"). A sample of Colón's brassy opening section was used on Canadian rapper Carlito's "Mitt Land," featuring Moms and Laila Adele.
Willie Colon & Hector Lavoe - El Dia De Mi Suerte (Lyrics/Letras)
Fania All-Stars: El Ratón (1974)
Puerto Rican salsa singer-songwriter Cheo Feliciano's mesmeric song (whose title translates in English to "The Mouse") was given a marvellously slow, seductive rendition on Fania All-Stars' live album Latin-Soul-Rock, recorded at Yankee Stadium on August 4, 1973. It was first sampled in 1997 by Miami rap group Cream Team (on the track "Basically") and then in 2004 by El Meswy ("Dios (Klaka Klaka)"). Bocafloja used "El Raton" in 2007 on "Presente Pasada Futuro" and, in 2011, US rappers Action Bronson and Statik Selektah sampled it for their track "Central Bookings."
Tito Puente: Oye Cómo Va (1962)
Ernesto Antonio "Tito" Puente was known as "El Ray" ("The King") because of his role fuelling the mambo craze in 50s New York. One of his crowning achievements was this landmark record, a self-penned tune released via the Tico label. It was famously covered by Latin-rock band Santana in 1970, but was also sampled by New Orleans rapper Juvenile, who sped the tune up for his US R&B chart entry "Follow Me Now," released via the Cash Money label in 1998.
Looking for more? Discover the 20 best Fania songs of all time.