Warm And Tender: Percy Sledge, Of 'When A Man Loves A Woman'
The Alabama soul man recorded a host of other great material in his long career.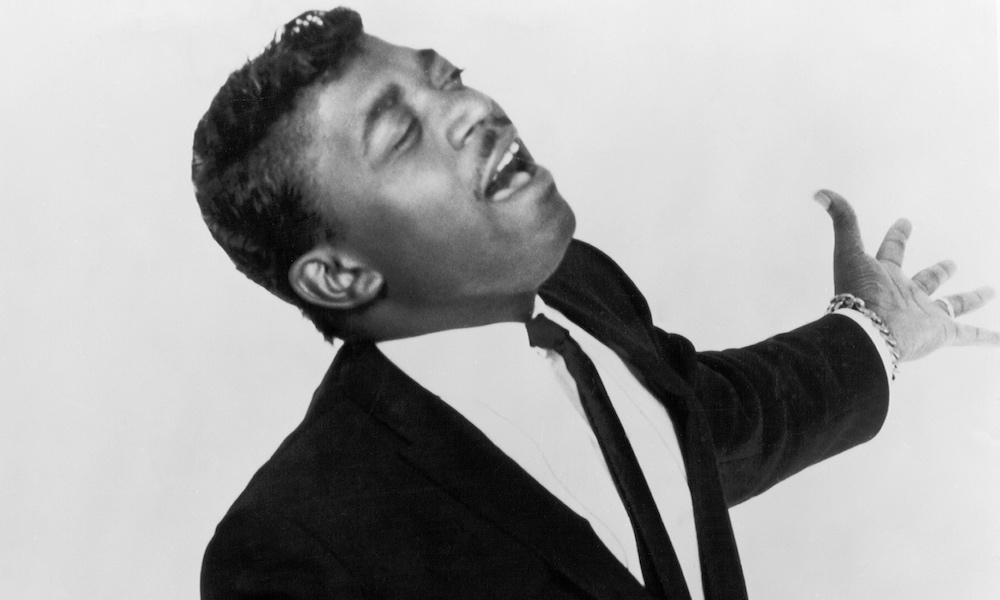 Percy Sledge will forever be most closely associated with his biggest hit, the emotive "When A Man Loves A Woman," which topped the US pop chart on May 28, 1966. But his death at the age of 74, in 2015, robbed us of an Alabama soul man who recorded a host of other great material in a career of 50 years-plus.
Sledge later revealed that he composed his signature song himself, but gave the writing credits to two bandmates from the Esquires, Calvin Lewis and Andrew Wright, who helped him with it. After its huge initial success, 'When A Man' reached a new audience in 1987, becoming a hit again after it was featured in a Levi's jeans commercial. Here's a fabulous clip of Percy performing the song the first time around, introduced by none other than Otis Redding:
Percy Sledge - When A Man Loves A Woman (Live)
Percy's total of 11 R&B chart entries between 1966 and 1969 included three more Top 10 hits. "Warm And Tender Love," "It Tears Me Up," and "Take Time To Know Her" were all made for the Atlantic label at the height of its, and Sledge's, soul powers. In 1973, he had one further, modest Atlantic chart entry, followed the next year by one on Capricorn. Sledge also registered five R&B pop album chart entries.
Soul at the weekend
Originally an agricultural worker from Alabama, and then a hospital orderly, Percy Sledge was only able to moonlight as a soul singer at weekends. But his talent eventually led to a record deal and a massive, enduring hit with his first chart record. In 1966, "When A Man Loves A Woman" topped the R&B chart in America for four weeks, the pop chart for two, and put him on the charts worldwide.
"When A Man" and "Warm And Tender Love" were both included on the 1968 Atlantic compilation This Is Soul. This did much to spread the word internationally about the joys of American R&B music, and also included Sledge's fellow stars of the Atlantic roster. Aretha Franklin, Otis Redding, Sam & Dave, Carla Thomas, Arthur Conley, Ben E. King, Solomon Burke, Eddie Floyd, and Wilson Pickett all featured.
Sledge's later Atlantic recordings brought him into contact with an in-demand young guitar-slinger called Duane Allman, soon to make his name with the Allman Brothers Band. Duane played on Percy's 1969 version of "True Love Travels On A Gravel Road" (also recorded by Elvis Presley and, later, by Nick Lowe). Allman may have additionally appeared on "Sister Soul," for Sledge's album Soul Africa. The 1971 soundtrack release was recorded partly at Capricorn Studios in Macon, Georgia and partly in South Africa, the only country in which the now sought-after LP was released.
Seventeen weeks of shows
Sledge's African shows for the project were filmed, with the original liner notes stating that "Sledge held concerts for 17 weeks, breaking all records in South Africa from Mouille Point to Mbabane. He captivated audiences throughout South Africa when he threw back his head, started jiggling with microphones and sang unforgettable numbers like 'Come Softly To Me,' 'When A Man Loves A Woman,' 'Knock On Wood,' and 'Soul Fire.'"
After that encore success for "When A Man" in the 1980s, Sledge recorded a fine 1994 album which we highly recommend, the Grammy-nominated Blue Night, for the Sky Ranch label, via Virgin. It featured such guests as Bobby Womack and former Rolling Stone Mick Taylor.
'This record is impeccable'
No less a music industry great than Jerry Wexler (who had released Sledge's Atlantic recordings) wrote on the sleeve of Blue Night: "This record is impeccable. Percy's voice is warmer and rounder than I remembered it and his intonation ('pitch' to the civilians) is flawless."
Percy Sledge then made the Shining Through The Rain album in 2004, again with Saul Davis and Barry Godberg, who had produced the Blue Night set. He was inducted into the Rock & Roll Hall of Fame in 2005 and guested with Cliff Richard on his Soulicious tour of 2011.
Listen to the Greatest Soul 45s playlist, featuring "When A Man Loves A Woman" and dozens of other R&B greats.