'Mirror Blue': Richard Thompson Reflects On His Expanding Audience
After more than a quarter-century of recording, the British singer-guitarist made the UK album Top 30 as a solo artist for the first time, with 'Mirror Blue.'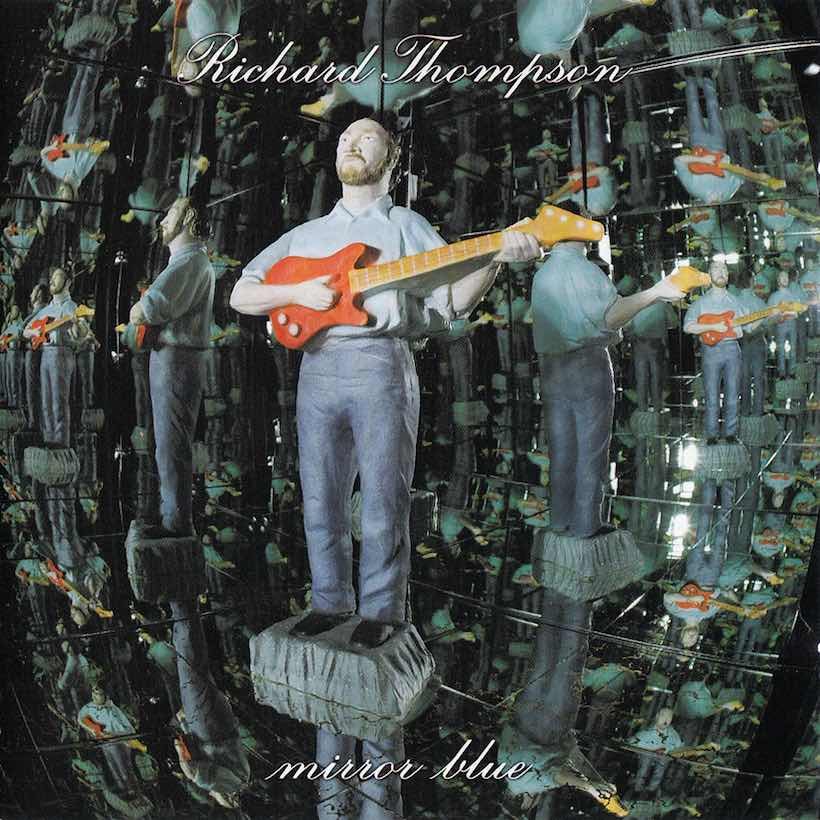 Richard Thompson is one of those artists whose influence on fellow musicians, and his critical approval, run ahead of his commercial impact. But on January 29, 1994, after more than a quarter-century of recording, he made the Top 30 of the UK album chart as a solo artist for the first time, with the Capitol album Mirror Blue.
The great English guitarist and songwriter first reached the UK charts as a member of Fairport Convention in 1969, when Unhalfbricking went to No.12. After leaving Fairport, his fine body of work with his then-wife Linda won great acclaim but, sadly, made minimal UK sales impact. It was not until his 1985 solo set during his Polydor period, Across A Crowded Room, that Thompson registered a chart position of his own, and even then only at No.80.
Two further releases, Daring Adventures and Amnesia, also flickered for a week in the lower echelons of the Top 100, before the significant upturn in the early 1990s. It must be added, of course, that Thompson has never had any commercial imperative in the creation of his superior catalog. But as the artist's work began to be more widely appreciated by discerning record-buyers of the new decade, 1991's Rumour and Sigh became his first-ever solo Top 40 album, reaching No.32.
Mirror Blue, Richard's seventh solo release, was produced, like Rumour and Sigh, by Mitchell Froom (who also played keyboards) and recorded in Los Angeles and London. It features such enduring melodies as the charming ballad "Beeswing," the jaunty "I Can't Wake Up To Save My Life" and the edgy, haunting "The Way That It Shows." Guests included such notables as Danny Thompson, Jerry Scheff and Pete Thomas of the Attractions. Rolling Stone called it "superb," noting that the album "boasts no bold forays or shocking twists, only the same fervid but stringently unsentimental writing and musicianship that has always distinguished this seminal folk rocker's best work."
Listen to uDiscover Music's British Folk playlist.
Remarkably, it would be another 16 years before Thompson made the Top 20 with one of his solo releases, when the 2010 live album Dream Attic reached No.20. In July 2015, he made yet another breakthrough, with his first-ever Top 10 placing, for Still, in a career that continues to delight. In 2019, he celebrated his 70th birthday with an all-star concert at the Royal Albert Hall featuring David Gilmour, Loudon Wainwright III, Eliza Carthy, Martin Carthy, ex-wife Linda Thompson, many other family members, and former Fairport bandmates.
Buy or stream Mirror Blue.