'All Killer No Filler': The Sum 41 Classic That Defined Skate Punk
Despite coming late to the skate punk party, Sum 41 released a bona fide classic in the shape of the aptly-named 'All Killer No Filler.'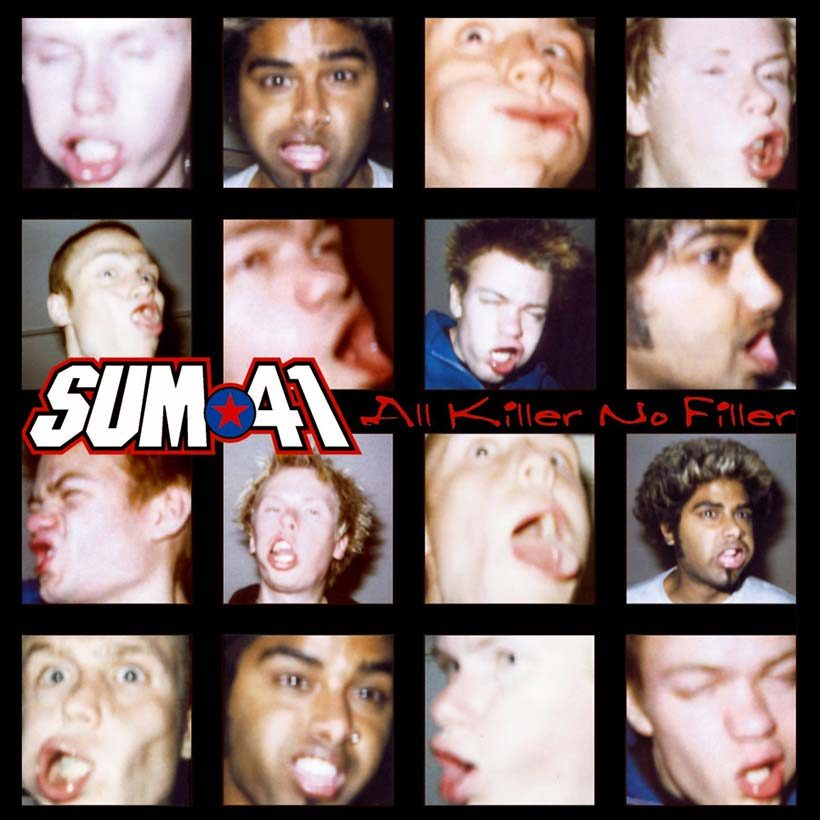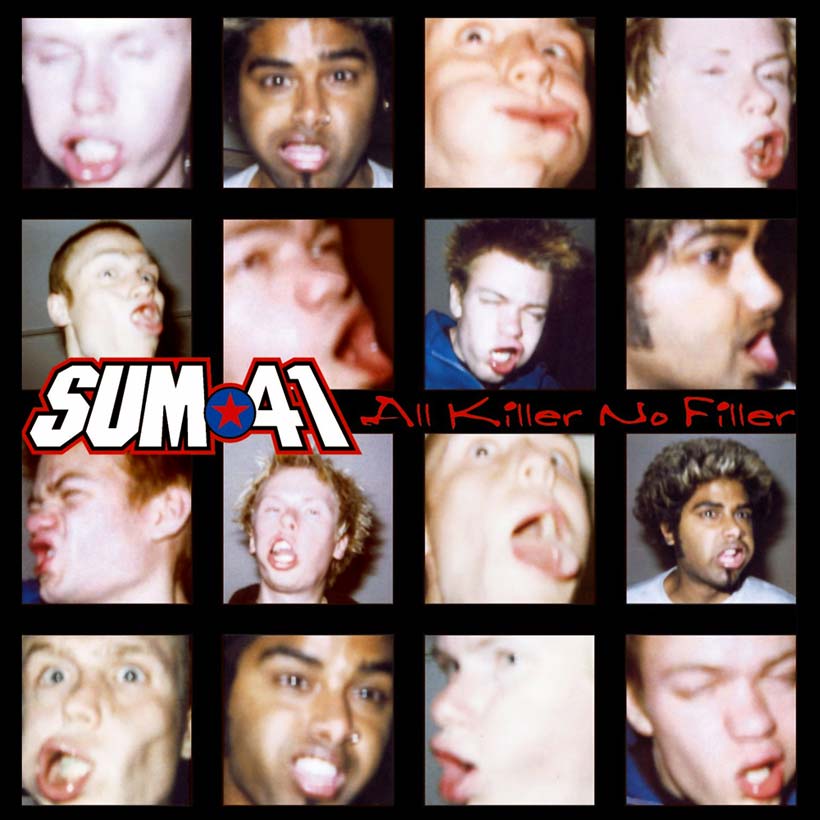 At the time of their launch, Sum 41 may have been seen as latecomers to the skate-punk party. After all, by the time the band had inked a deal with Island, like-minded acts including The Offspring and Blink-182 had already released multi-platinum-selling titles, while younger, mosh-friendly scenes such as emo and nu-metal were already waiting impatiently in the wings. Before too long, however, they would release an album that soon ranked among the best of the era: their full-length debut, 2001's All Killer No Filler.
Listen to All Killer No Filler.
However, to write this enduring Ontario outfit off as anything but their own men is to do them a grave disservice. Having formed in 1996, they came up the hard way, slogging through endless local gigs before their first demo recording, made in 1998, led to Island subsidiary Big Rig releasing their debut mini-LP, Half Hour Of Power, in June 2000.
Stylistically diverse, this first waxing featured tracks flirting with old-school heavy metal ("Ride The Chariot To The Devil"), hip-hop ("Dave's Possessed Hair"/"It's What We're All About"), and NOFX-esque ska-punk ("Second Chance For Max Headroom"), but it was largely positively received by the critics and ensured that Sum 41's name began to circulate nationally.
Sessions for the band's full-length debut, All Killer No Filler, took place across the winter of 2000. With everything in the can by March 2001, Sum 41 then embarked on a series of high-profile US dates on the MTV-sponsored Campus Invasion tour prior to Island issuing their album's lead single, "Fat Lip."
Sum 41 - Fatlip (Official Music Video)
Still arguably Sum 41's signature hit, this feisty 45 quickly hit pay dirt, topping the Billboard Modern Rock Tracks chart and even bagging the band a Top 10 UK singles entry. An all-too easily relatable tale of partying and youthful hijinks in the 'burbs, "Fat Lip" featured dextrous vocal interplay between frontman Deryck Whibley, guitarist Dave Baksh, and drummer Steve Jocz, yet while its deft fusion of Beastie Boys-esque rap and Iron Maiden-style metal was undeniably infectious it was a notable deviation from the high-octane punk-pop anthems which formed the backbone of the band's debut LP.
When it was released, on May 8, 2001, All Killer No Filler lived up to the swaggering confidence of its title. Producer Jerry Finn had previously engineered Green Day's Dookie and overseen Blink-182's Enema Of The State, and his reliably crisp studio techniques ensured these young Canadians were primed for the mainstream. "In Too Deep" and the shape-throwing "Motivation" duly followed "Fat Lip" into the Top 30 of Billboard's Modern Rock chart, yet at least half a dozen of All Killer…'s disciplined, hook-addled set pieces could easily have roared out of radios nationwide.
Sum 41 - Motivation (Official Music Video)
Rolling Stone's review sagely noted "Sum 41 are sharp musicians" and the band's burgeoning fanbase seconded that emotion, ensuring that All Killer No Filler eventually sold almost two million copies in the US alone. Catapulting the group onto the international stage, the album also earned platinum certifications in the UK and Canada. By the time 2002's notably darker Does This Look Infected? yielded similar results, Sum 41 had categorically proved that the party was just getting started.