The Best Albums Of 1977: 73 Essential Records
The best albums of the year have something for everyone, from Steely Dan's jazz-rock masterpiece to The Sex Pistols' punk mission statement.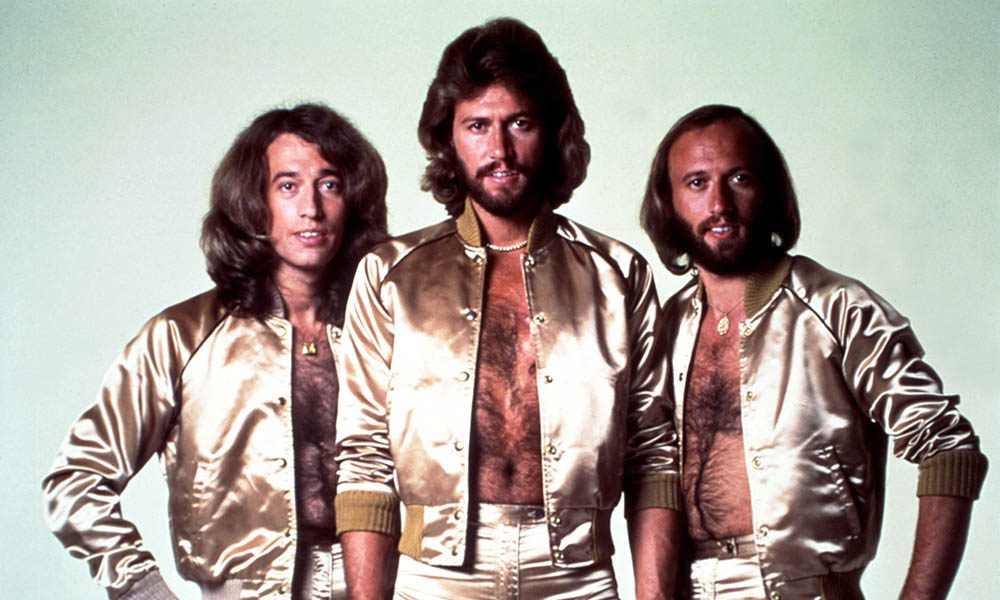 1977 was a pivotal year for music but especially rock. It was the year that punk took off and the genre splintered into many sub-factions, from the pioneers – the Clash, the Ramones, Iggy Pop, and The Sex Pistols to the new wave newcomers – Elvis Costello, Talking Heads, and The Jam, to even jazz-inflected detours with Steely Dan's Aja. Meanwhile, prog-rock was expanding into new horizons – with Kansas, ELO, Rush, and Styx all taking stylistic risks and more groups were embracing from the heavier side of rock from KISS, AC/DC to Judas Priest. Simultaneously disco was exploding with The Bee Gee's Saturday Night Fever soundtrack, artists were starting to bring the funk (Parliament and The Isley Brothers) and the old guard was delivering some of the best albums of their careers, from Fleetwood Mac to Jackson Browne and Linda Ronstadt. Overall, the best 1977 albums delivered a seismic shift to most genres and set them on the course for the next decade to come.
73: Kansas – Point of Know Return
Full of inventive and anthemic prog-rock, Kansas' Point Of Know Return is a complex and engrossing listen.
72: Kenny Rogers – Daytime Friends
Daytime Friends is a breezy and enjoyable full length from Kenny Rogers. Songs like "Am I Too Late" and "Ghost Of Another Man" reveal Rogers' skill at crafting emotionally rich songs.
71: Ted Nugent – Cat Scratch Fever
Buoyed by the title track, Cat Scratch Fever finds Ted Nugent at the top of his hard rock game.
70: The Brothers Johnson – Right On Time
Produced by Quincy Jones, The Brothers Johnson's Right On Time features the indelible funk classic "Strawberry Letter 23."
69: The Stranglers – Rattus Norvegicus
"Peaches" is a ridiculously funky tune. Luckily, The Stranglers had plenty of other great songs on their 1977 album Rattus Norvegicus.
68: Rose Royce – In Full Bloom
The follow-up to Car Wash, In Full Bloom has plenty of hits to its name, most notably "Wishing on a Star."
67: AC/DC – Let There Be Rock
Loud, raucous, and fun. Let There Be Rock Is full of riff-heavy, swaggering rock n' roll.
66: Jimmy Buffett – Changes in Latitudes, Changes in Attitudes
Breezy and lighthearted, Jimmy Buffett's Changes in Latitudes, Changes in Attitudes is a cool slice of pure escapism.
Changes In Latitudes, Changes In Attitudes
65: Neil Young – American Stars 'n Bars
Pulling inspiration from the roots of country and rock n' roll, Neil Young's American Stars 'n Bars is warm and authentic. Songs like "Hey Babe" and "Bite The Bullet" show Young's mastery at these American musical forms.
64: Johnny Thunders & The Heartbreakers – L.A.M.F.
Fiery, loud, and anthemic, the debut album from former New York Dolls guitarist Johnny Thunders and his band, The Heartbreakers is pure rock n' roll. "Baby Talk," "Born To Lose," and "Get Off The Phone" are standouts but the entire album burns with raw power.
63: Ian Dury – New Boots & Panties!!
With his detailed lyrics and distinct accent, New Boots & Panties introduced Ian Dury as one of the most unique voices of 70s rock. Songs like "My Old Man" and "I'm Partial to Your Abracadabra" stand out in particular.
62: Foreigner – Foreigner
Foreigner's 1977 album is an impressive debut full of bold, anthemic rock songs.
61: Bryan Ferry – In Your Mind
For In Your Mind, Roxy Music frontman Bryan Ferry pulls inspiration from soul, jazz, and old school rock n' roll. As a result, the album is a slick and enjoyable ride, animated by Ferry's outrageous vocal performances.
60: Judas Priest – Sin After Sin
Sin After Sin is the over-the-top third album from British heavy metal pioneers Judas Priest. Songs like "Dissident Aggressor" and "Raw Deal" find Rob Halford's soaring vocal striking out from the eye of a musical maelstrom.
59: Ornette Coleman – Dancing in Your Head
In the late 1950s, saxophonist and composer Ornette Coleman led a quartet that fundamentally changed the course of jazz as we know it. By the 1970s, Ornette would lead Prime Time, another ensemble that would apply his experimental approach to rock, funk, and the blues. With their odd melodies and loose, driving rhythms, songs like "Theme From A Symphony (Variation One)" show us the sound of Coleman's open-minded approach taking a new form.
58: Cheap Trick – In Color
Full of brassy, impossibly catchy power pop, Cheap Trick's In Color was a smash in 1977. Decades later, undeniably great songs like "I Want You To Want Me" still shine.
57: Barry White – Barry White Sings for Someone You Love
Guided by Barry White's rich voice and complex arrangements, this classic 1977 album is dripping with lush, orchestral soul.
56: Loretta Lynn – I Remember Patsy
Created as a heartfelt tribute from one country star to another, I Remember Patsy is as powerful as it is tender. Loretta Lynn's voice soars, digging deep into each song and pulling out a wealth of rich emotions.
55: Jonathan Richman – Rock 'n' Roll with the Modern Lovers
Raw, sparse, and intimate, Rock n' Roll with the Modern Lovers displays the band's ability to translate Johnathan Richman's songs in a quieter, stripped-down manner. Incorporating musical styles from around the world, Rock 'n' Roll with the Modern Lovers is as quirky as it is idiosyncratic.
54: Commodores – Commodores
On their 1977 self-titled album, Motown funk stalwarts The Commodores lay down some seriously groovy and celebratory jams.
53: Supertramp – Even in the Quietest Moments
Showcasing their songwriting prowess, Supertramp's Even in the Quietest Moments contains the eternal classic rock radio staple "Give a Little Bit."
52: Waylon Jennings – Ol' Waylon
Featuring mega-hit "Luckenback, Texas," Ol' Waylon is one of country music legend Waylon Jennings' best-selling albums.
51: Rush – A Farewell to Kings
Stretching out to play a vast array of instruments, A Farewell to Kings saw Rush take their sound in unexpected new directions.
50: Bootsy Collins – Ahh… The Name Is Bootsy, Baby
The follow-up to Stretchin' Out in Bootsy's Rubber Band, Ahh…The Name Is Bootsy, Baby is indicative of the fun and bizarre spirit that Bootsy injected into R&B in the 70s.
49: Jethro Tull – Songs from the Wood
Drawing heavy inspiration from old European folk music, Jethro Tull's Songs from the Wood manages to sound both earthy and otherworldly. The power and technical complexity that became a calling card of prog rock remain, but they are here to augment the sound of this old and rich cultural tradition.
48: Dead Boys – Young Loud and Snotty
Fully living up to its title, the debut album from 70s pioneers The Dead Boys is full of youthful aggression and attitude. An early punk classic, songs like "Sonic Reducer" and "Down In Flames" still burn brightly.
47: Merle Haggard – A Working Man Can't Get Nowhere Today
Sincere working man's country music. Haggard's songs on this 1977 album are gems, complete with vivid lyrics and gorgeous, blending vocal harmonies.
46: Eric Clapton – Slowhand
As understated as it is fiery, Eric Clapton's Slowhand is packed with fan favorites that highlight Clapton's distinct approach to electrified blues.
Eric Clapton - Cocaine - Live At The Royal Albert Hall, London / 2015
45: James Taylor – JT
With his distinct voice and rich songs, James Taylor is equally strong at capturing deep melancholy as he is at expressing boundless joy. "Another Grey Morning," "Honey Don't Leave L.A.," and "Looking For Love on Broadway" are beautiful nuggets packed with rich emotional truth.
44: The Jam – In The City
The Jam released two albums in 1977 (In the City and This Is the Modern World). This one is the pick, largely down to the anthemic title track.
43: Thin Lizzy – Bad Reputation
Thin Lizzy's music rips and it rarely went harder than on the 1977 album Bad Reputation.
42: Steve Miller Band – Book of Dreams
With "Jet Airliner" and "Jungle Love," Steve Miller Band's Book of Dreams had two of the biggest rock singles of 1977.
41: Rufus feat. Chaka Khan – Ask Rufus
With three weeks atop the Billboard R&B chart, Ask Rufus was yet another successful album for this powerful group.
40: Richard Hell And The Voidoids – Blank Generation
Richard Hell's punk poetry and iconic fashion helped ensure that punk rock would become one of the most enduring youth movements of the 20th (and 21st) century.
39: Kiss – Love Gun
With their sing-along hooks and catchy guitar riffs, Kiss made some of the most memorable rock music of the 1970s. 1977's Love Gun perfected their formula, resulting in an album full of energetic, youthful rock 'n' roll.
38: Styx – Grand Illusion
Bombastic and over-the-top in all the right ways, Grand Illusion stands as one of Styx's finest albums.
37: Billy Joel – The Stranger
With its vivid lyrics depicting the minutiae of modern life, The Stranger established Billy Joel as one of the decade's great songwriters. Songs like "Movin' Out", "Just The Way You Are" and "Everybody Has A Dream" are not only beloved classics, they are jewels that speak to the nature of the human condition.
36: Donna Summer – Once Upon a Time
The undisputed disco queen of the 1970s, Donna Summer's Once Upon a Time embodied the elegance and sophistication found in the best dance music.
35: Glen Campbell – Southern Nights
Wistful, nostalgic, and romantic, Glen Campbell's Southern Nights is a bittersweet amalgam of country, pop and rock.
34: Brian Eno – Before and After Science
Is proto-post-punk just punk? Or is it this album by electronic music pioneer and Bowie and Talking Heads collaborator, Brain Eno? Before and After Science charted out a course for punk's next stage of evolution just as the genre itself was being born.
By This River (2004 Digital Remaster)
33: Pink Floyd – Animals
By the time Animals was released in 1977, Pink Floyd had already enjoyed a decade-long career pushing the boundaries of rock music. A striking and ambitious concept album about the social and political state of England in the 70s, Animals is a jewel in Pink Floyd's large and storied catalog.
32: Wire – Pink Flag
Full of wonderful, concise statements of punk intent, Wire's Pink Flag remains one of the most influential albums of 1977.
31: Suicide – Suicide
One of the most provocative punk groups in the New York scene, Suicide sounded like few others, using synths as a major part of their sound.
30: Earth, Wind & Fire – All 'n' All
With its mythic and utopian undertones, Earth, Wind & Fire's All n' All is a rich work of progressive soul music. Songs like "Fantasy," "Runnin'," and "Brazilian Rhyme" are outright classics, blooming with spirit and optimism.
29: Lynyrd Skynyrd – Street Survivors
A few days after this 1977 album was released, a tragic airplane crash took the lives of three band members. It stands as a fitting tribute to the group, replete with some of their finest songs.
28: Iggy Pop – Lust for Life / The Idiot
By the time Iggy Pop's Lust For Life was released, he had already laid the groundwork for the emerging punk revolution. Packed with wild and explosive songs like "The Passenger" and "Neighborhood Threat," Lust For Life is a document of Iggy's chaotic, ecstatic spirit.
27: Peter Gabriel – Peter Gabriel 1: Car
Featuring the jaunty hit "Solsbury Hill" and the epic dirge "Here Comes The Flood," Peter Gabriel's debut solo album saw him stretching out to new pastures post-Genesis.
26: Millie Jackson – Feelin' Bitchy
Brash, bold, and completely original, Millie Jackson made R&B that was as raunchy and confrontational as it was heartfelt. On Feelin' Bitchy Millie is in prime form, her raspy voice narrating songs that touch on love, loss and intimacy.
25: Junior Murvin – Police & Thieves
In the grand tradition of politically-informed reggae, Junior Murvin's "Police & Thieves" is a classic. The 1977 album of the same name finds Murvin continuing in this tradition with songs full of keen social insights.
24: Electric Light Orchestra – Out of the Blue
Combining glammed-out rock songs with trippy synthesizers, layered harmonies, and sound effects, Electric Light Orchestra's Out of the Blue is one of the most ambitious and entertaining pop-rock albums of 1977. Songs like "Turn to Stone" and "Starlight" take the listener on a cosmic trip through space.
23: Giorgio Moroder – From Here to Eternity
This full-length from the master of electronic synthesis is a groovy and bizarre work of futuristic disco goodness.
22: Grace Jones – Portfolio
Portfolio is the debut of model and future pop-culture icon, Grace Jones. Her version of "La Vie En Rose," in particular, shows off her stunning vocal power and range.
21: Natalie Cole – Unpredictable
Natalie Cole's Unpredictable is an upbeat and funky offering of disco-soul. A versatile vocalist, Cole is equally adept at tackling Unpredictable's slow ballads and uptempo jams.
20: The Clash – The Clash
The Clash's debut album was a ferocious statement of intent that heralded the arrival of one of the most important bands of the late 70s and 80s.
19: Television – Marquee Moon
Featuring some of the finest guitar solos of the punk era, this 1977 album remains a touchstone for any guitar-led band.
18: Ramones – Rocket to Russia
"Sheena Is a Punk Rocker" is one of the most propulsive punk rock songs ever penned. It's just one of the highlights on this iconic New York punk band's 1977 album.
17: The Isley Brothers – Go For Your Guns
"Footsteps in the Dark, Pts. 1 & 2" is also known as the song famously sampled by Ice Cube for "It Was a Good Day." The 1977 album, however, stands on its own as one of the finest funk albums of the decade.
16: Weather Report – Heavy Weather
One of the most important jazz fusion albums ever released, Heavy Weather also stands as one of the best-selling jazz albums of the 70s.
15: Meat Loaf – Bat Out of Hell
Not many albums take direct inspiration from Richard Wagner. But not many albums are as epic as Bat Out of Hell. Produced by Todd Rundgren and composed by Jim Steinman, the album is held together by Meat Loaf's absolutely incredible vocal performance throughout.
14: Queen – News of the World
As bold, and brash as their lead singer, Freddie Mercury, Queen's News of the World was a smash hit on the strength of enduring and ubiquitous rock anthems like "We Will Rock You" and "We Are The Champions."
Queen - We Will Rock You (Official Video)
13: Jackson Browne – Running on Empty
A monster hit when it was released, Jackson Browne's Running on Empty makes a strong case for Browne's inclusion in the pantheon of great 70s singer-songwriters. From tender songs like "The Road" and "Love Needs An Empty Heart" to the rocking title cut, Running On Empty is as powerful as it is diverse.
12: Elvis Costello – My Aim Is True
Punky spirit meets undeniably catchy songs on Elvis Costello's 1977 debut, My Aim Is True. Songs like "Welcome to the Working Week" and "Alison" still sound fresh over 40 years later.
11: Maze featuring Frankie Beverly – Maze featuring Frankie Beverly
With Frankie Beverly's dynamic and powerful voice and the band's ridiculous jazz chops, Maze brought an entirely different energy to the world of R&B. To this day, songs like "Happy Feelin's" and "When I'm Alone" remain enduring classics to be played at cookouts, parties, and family reunions around the world.
10: Parliament – Funkentelechy vs. The Placebo Syndrome
George Clinton's "twin" bands Parliament and Funkadelic owned the 70s with a run of funky and imaginative albums. Parliament's Funkentelechy vs. The Placebo Syndrome is incredible all the way through, but gets bonus points for being bookended by two smash hits "Bop Gun" and "Flashlight," both of which would play a role in influencing future music like hip-hop and techno.
09: Talking Heads – Talking Heads 77
A prime example of how punk in New York took many different forms, this debut album by Talking Heads is twitchy and art-damaged.
08: The Congos – Heart of the Congos
Produced by Lee "Scratch" Perry, Heart of the Congos is regarded as one of the best albums of the late 70s roots reggae scene.
07: Bob Marley and the Wailers – Exodus
Fiery, soulful, and revolutionary, Bob Marley made some of the most important music of the 1970s. Exodus is Marley's masterpiece, burning with a cool intensity and songs that lift up the liberation of the oppressed to the realm of divine right.
06: Bee Gees – Saturday Night Fever Soundtrack
Come for smash Bee Gees hits like "Night Fever", "Staying Alive," and "More Than a Woman" and stay for classic gems like The Trammps "Disco Inferno" and Yvonne Elliman's "If I Can't Have You."
Bee Gees - Stayin' Alive (Official Music Video)
05: Kraftwerk – Trans Europe Express
Arguably the finest moment in the German electronic music group's catalog, Trans Europe Express was cutting-edge when it was released, predicting the future of hip-hop, techno, and post-punk.
04: Sex Pistols – Never Mind the Bollocks, Here's the Sex Pistols
What is there to say about one of the most iconic albums ever produced? As far as punk in the UK goes, this is an essential document.
03: Steely Dan – Aja
A masterpiece of jazz-influenced rock, Steely Dan's Aja is one of the best-sounding records to be released in 1977.
02: David Bowie – Low / "Heroes"
The second and third entries in David Bowie's infamous Berlin Trilogy, Low and "Heroes" are two of the finest and most adventurous rock albums of the 1970s. Equally capable of crafting the dreamy ambient soundscape of "Art Decade" (Low) or anthemic guitar rockers like "Heroes," David Bowie ruled 1977 with a dynamic mix of fearless experimentation and keen pop sensibilities.
01: Fleetwood Mac – Rumours
An enduring classic rock staple, Fleetwood Mac's Rumours is as beloved today as it was in 1977. "The Chain," "Dreams," and "Go Your Own Way" still strike a powerful emotional chord.