'The Gambler': Kenny Rogers Knew When To Hold And When To Fold
'The Gambler' single and album found the entertainer in the hottest form of his life.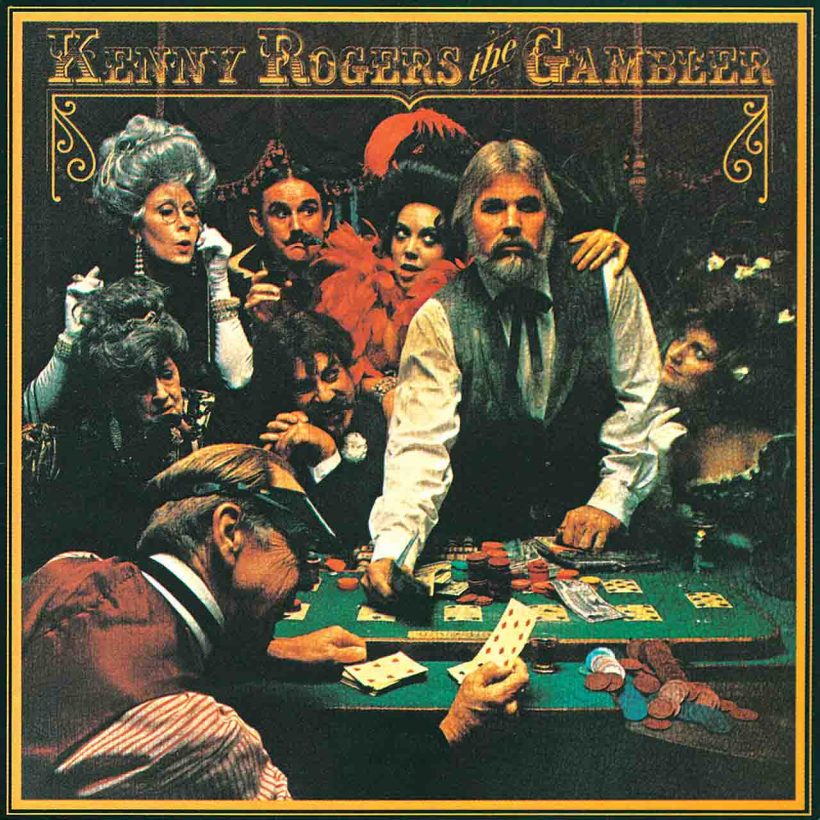 Kenny Rogers was in the hottest form of his life when he went into the studio on June 16, 1978. He was there to record the chart-topping title track from the multi-platinum album The Gambler.
As he did so, the song was just finishing a modest country chart appearance for the singer, writer, and Capitol recording artist who had written it two years earlier, Don Schlitz. But his version only climbed to No.65. With Rogers the biggest male artist in country music at the time, the moment was ripe for a cover featuring his unmistakeable gruff tones.
Listen to Kenny Rogers' album The Gambler now.
In April 1977, another trademark story song, "Lucille," had begun a run of four country chart-toppers in just 16 months. That song, by Roger Bowling and Hal Bynum, also brought Rogers back to the international forefront, topping the UK pop chart.
A suite of country No.1s
It started the sequence of country No.1s that also included "Daytime Friends," the duet with Dottie West "Everytime Two Fools Collide," and "Love Or Something Like It."' Another pairing with West, "Anyone Who Isn't Me Tonight," then reached No.2.
"The Gambler" was released by United Artists in November 1978 alongside the album of the same name. Both were cast-iron smashes from the word go. The single spent three weeks atop the country listings at the very end of the year, reaching No.16 on the pop chart.
Kenny Rogers - The Gambler
The LP became the CMA Award winner as Album of the Year, spent 112 weeks on the survey, Rogers' best-ever showing for a studio album). The LP went five times platinum in America alone. It was one of the most successful gambles country music had ever seen. What's more, the song's enduring popularity led to a June 2022 "Taxi Gang" reggae mix by Sly Dunbar, of celebrated Jamaican duo Sly & Robbie.