Listen To Sly Dunbar's Reggae Remix Of Kenny Rogers' 'The Gambler'
Produced with the blessing of Rogers' estate, the 'Taxi Gang Remix' honors the late Country Hall of Famer.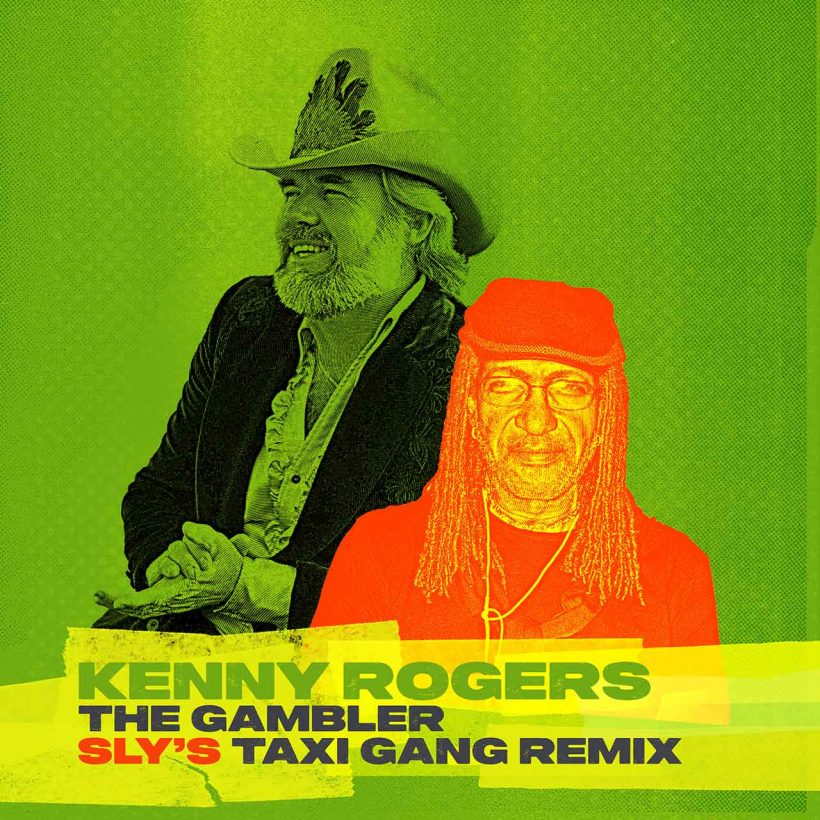 Sly Dunbar, of the renowned Jamaican rhythm duo Sly & Robbie, has shared a brand new "Taxi Gang" reggae mix of Kenny Rogers' classic country hit, "The Gambler." Perfect for summer celebrations, Dunbar's reimagining of the song has the full blessings of the late Country Hall of Famer's estate, and coincides with the launch of the official Kenny Rogers TikTok channel.
Written by Don Schlitz in 1976, "The Gambler" was recorded by several artists, including Bobby Bare and Johnny Cash, before Rogers made it a hit. Released in November 1978 (and serving as the title track to Rogers' sixth studio album), "The Gambler" went on to earn the country star a Grammy Award and became one of his signature tunes.
"I am a great fan of Kenny Rogers so when I got the call to do this remix for 'The Gambler' I couldn't believe it and thought wow this should be great for me because most of his songs have this kind of reggae kind of twist, country and western has this kind of reggae feel to it," said Dunbar in a statement. "Everyone in Jamaica listens to a lot of country and western, especially Kenny Rogers. The people know his songs and when he came to Jamaica to perform the people were singing all his songs. I enjoyed doing this remix and want to say thanks to the Kenny Rogers Estate for giving me the opportunity to create a reggae remix for this legendary song. I want to big up the other musicians on this project: Christopher Meredith sat in for Robbie and played the bass, while Robbie Lyn did the keyboards and Chinna Smith played the guitar and Delroy Pottinger engineered the session and mixed it with me at Anchor Studio."
Kenny Rogers - The Gambler (Sly's TAXI Gang Remix / Visualizer)
This isn't the first time a reggae artist has covered  one of Rogers' hits. The country icon's music has been recorded by various reggae and dancehall acts, including Delroy Wilson and Jennifer Lara, as well as Sister Nancy.
During his career, Rogers amassed a particularly big following in Jamaica, which came as a surprise to the late country superstar. Though he'd recorded a reimagined version of "The Gambler" with Wyclef Jean in 2000 (titled "Kenny Rogers – Pharoahe Monch Dub Plate") Rogers didn't learn how big of a Jamaican fanbase he had until he performed at the Air Jamaica Jazz & Blues Festival in January 2004.
"I never assume people know my music, [but] they knew every word. [It was] one of the most fun performances I've ever done," recalled the late country artist, following the event.