'Smoke + Mirrors': No Tricks, Just Classic Rock From Imagine Dragons
The revelatory 'Smoke + Mirrors' took Imagine Dragons to another level, revealing them to be a tightly focused rock juggernaut.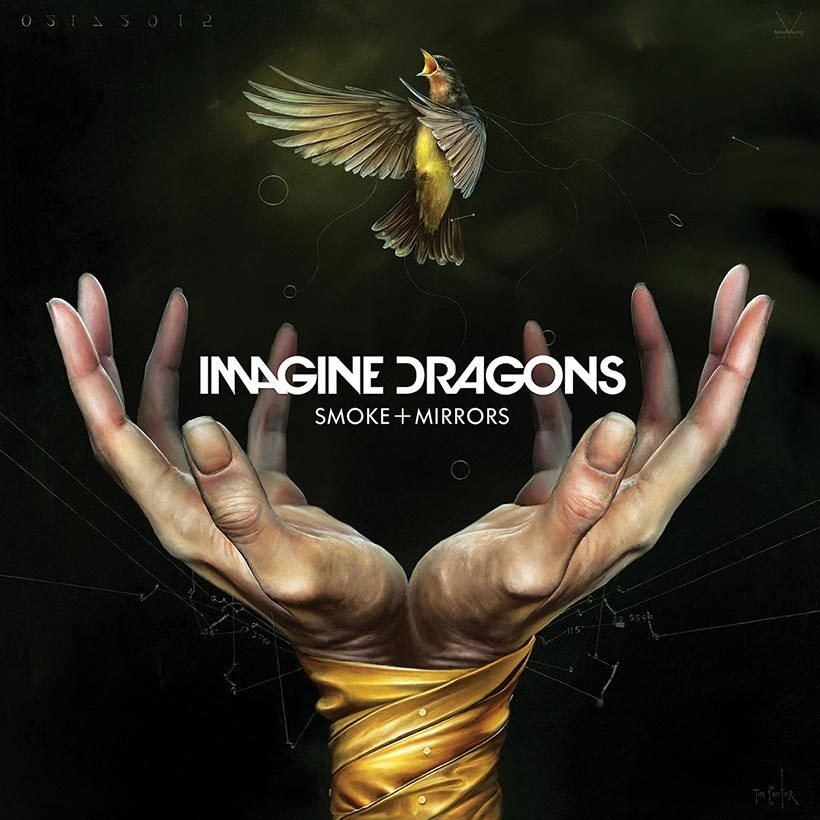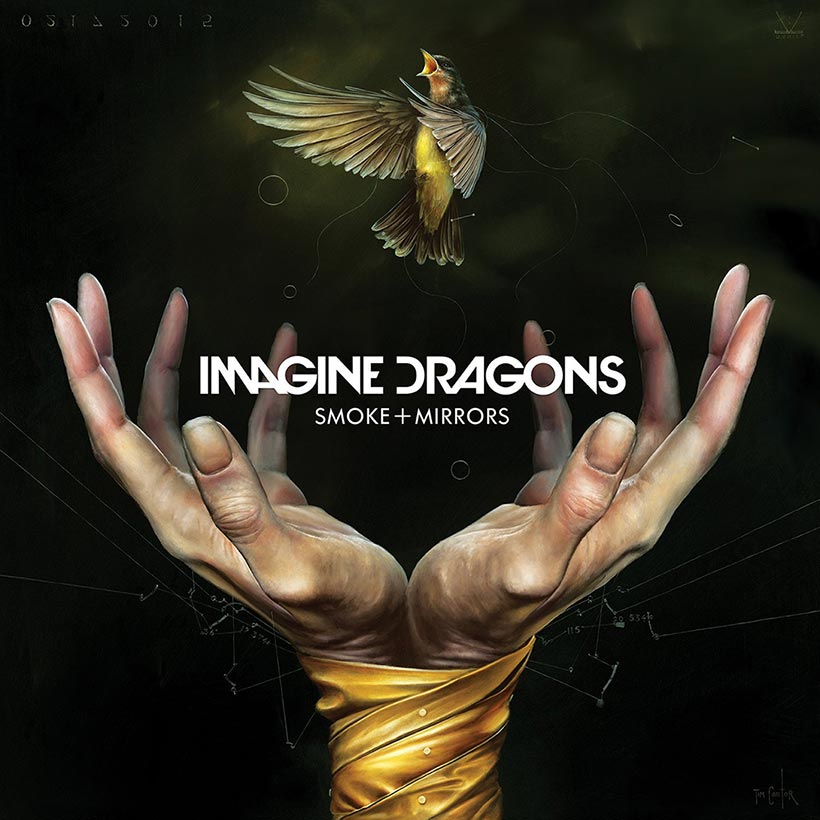 Imagine Dragons' 2012 debut, Night Visions, rewarded the young Nevadan quartet with widespread acclaim and multi-platinum sales, but its runaway success meant that the weight of expectation hung over their sophomore release, Smoke + Mirrors.
Dan Reynolds and co were the first to admit they needed to adapt quickly to their new-found fame. Night Visions had catapulted Imagine Dragons from the small club and casino circuit to arena shows, and landed them a high-profile collaboration with hip-hop icon Kendrick Lamar at the 2014 Grammys, so they realized cool heads were required to avoid the temptation of rush-releasing their second album before it was truly ready.
Listen to Smoke + Mirrors on Apple Music and Spotify.
"We tend to be perfectionists, too hard on ourselves at times and we don't want to rush anything out because we know how we are with things," Dan Reynolds told MTV early in 2014. "We don't want to put a record out until we feel really good about it, you know, and who knows how long that will take."
The recording process
Determined to maintain their work ethic, Imagine Dragons purchased a house in Vegas in which they built their own studio as soon as their Night Visions world tour wound down. Equipping it with vintage gear and placing a framed note from Paul McCartney pride of place above the mantelpiece, they reconvened with Night Visions' co-producer Alex Da Kid (Eminem, Dr Dre, Nicki Minaj) and worked up around 100 new demos from which 13 completed songs eventually made the cut for Smoke + Mirrors.
As guitarist Wayne Sermon later told Digital Trends, the band knew exactly what they were aiming for by the time they'd decided on the tracks that would make the cut: "We really wanted Smoke + Mirrors to feel like an old, warm record, yet also be pop music that's very current."
The album
Even a cursory listen to Smoke + Mirrors suggests that Imagine Dragons categorically achieved this aim. Perfectly primed for radio, songs such as "Gold," the redemptive "I Bet My Life" and the irresistible "Shots" were singular hybrids of soaring, U2-esque rock and electro-tinged pop, while the band also proved their proficiency on material as versatile as the rollicking, folk-rock tinged "Trouble," the ambitious Middle Eastern-flavored "Friction" and the wracked, piano-framed ballad "Dream," on which Reynolds realized one of his most show-stopping vocal turns. In short, the album was a bold, yet sure-footed second step by a band serving notice that they were in this for the long haul.
Imagine Dragons - I Bet My Life
The album's reception and legacy
Initial signs suggested that Night Visions' success was likely to be replicated by Smoke + Mirrors. Lead singles "I Bet My Life" and "Gold" notched up Transatlantic Top 30 success on the charts late in 2014, while the band created a further buzz through a series of ingenious promotional events. These included flying in 200 prize-winning fans from around to world to a special album listening event at Las Vegas' P3 Studio Art Gallery, and a Destination Dragons mini-tour for which fans were flown from their hometowns to clubs such as Vinyl in Las Vegas and LA's famous Troubadour to watch the band road-test their new material.
Released on February 17, 2015, Smoke + Mirrors received a further boost when it curried favor with the critics on both sides of the pond. In the US, Entertainment Weekly suggested that the record "reveals the tightly focussed rock juggernaut they are on stage," while in the UK the Daily Telegraph praised its "sparkling pop hooks," noting that the album was "pitched somewhere between Coldplay's epic romance and Mumford & Sons' anthemic folk."
Imagine Dragons - Shots (from Smoke + Mirrors Live)
The patient groundwork paid dividends for the band when Smoke + Mirrors topped the charts in both the US and UK on its week of release, before going on to move over a million copies in North America alone. In support, Imagine Dragons embarked on their second world tour in April 2015: a ten-month trek including a rapturously-received date in Toronto which was captured on film for posterity. Later released on DVD as Imagine Dragons In Concert: Smoke + Mirrors, the film effectively drew a line under the band's remarkable first phase.