Imagine Dragons Share Otherworldly Video For New Track 'Children Of The Sky'
The track is featured in the video game 'RPG Starfield.'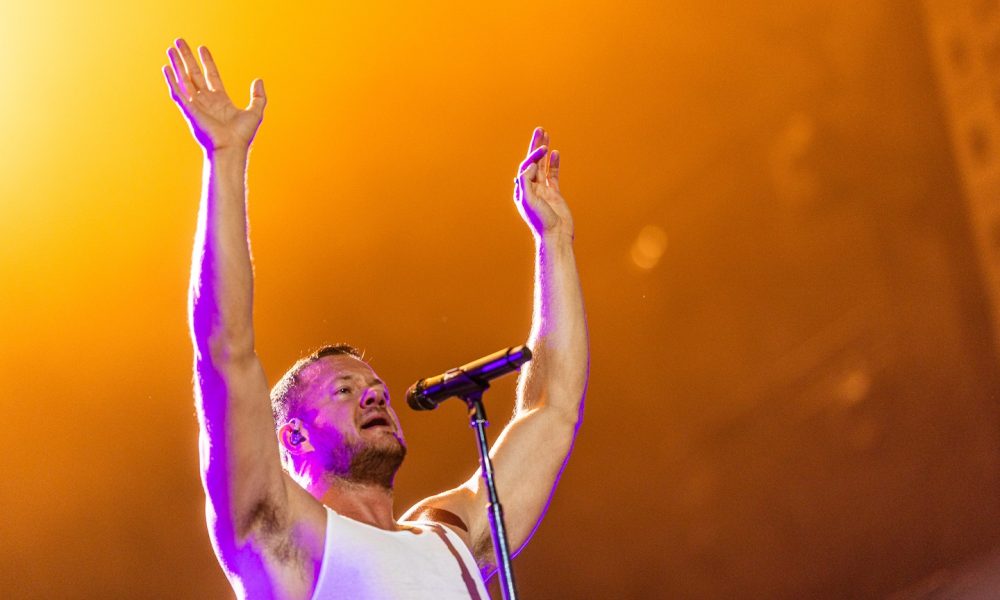 Imagine Dragons have teamed up with LA-based, award-winning director FILFURY and Untold Studios to take fans on an intergalactic journey in their new music video for the track "Children of the Sky." Check it out below.
Shop the best of Imagine Dragons' discography on vinyl and more.
The video's creative concept is inspired by the hit Xbox action RPG Starfield. Imagine Dragons released "Children of the Sky" in collaboration with Starfield composer Inon Zur and Bethesda Game Studios to celebrate the launch of the game.
Imagine Dragons - Children of the Sky (a Starfield song) [Official Music Video]
Packed full of CGI, game-graphic inspired shots, the video follows a young boy as he dreams about his future and the possibility of leaving earth to find a new home, embarking on an epic journey through the galaxy at warp speed.
On developing the concept, FILFURY comments, "As soon as I listened to the track, I was transported to a new world full of emotion, hope and fantasy—instantly leading me to a visual idea I wanted to explore. With the song being used for Starfield, my desire was to lean into the sci-fi space visual language, but stay very true to the tone and identity of Imagine Dragons. A perfect unison of worlds, connected by the lyrics of the song and the uplifting euphoric dream-like hope the song conveys." The video features VFX by Mister, and was graded by Company 3.
At the end of July, the band released Imagine Dragons Live In Vegas, which accompanied their HULU Original Documentary film of the same name.
The release includes the full set list featured in the documentary, capturing the live Imagine Dragons concert experience in a new format. The album is available digitally but also on vinyl in limited quantities.
Live In Vegas traces the much celebrated Nevada quartet's journey from humble beginnings in their native Las Vegas to headlining the biggest venue in their hometown—the Allegiant Stadium—during the triumphant "Mercury Tour."