Imagine Dragons' 'Live In Vegas' Doc Now Streaming Exclusively on HULU
The band will also be hosting a special virtual Hulu Watch Party experience on Roblox on July 15.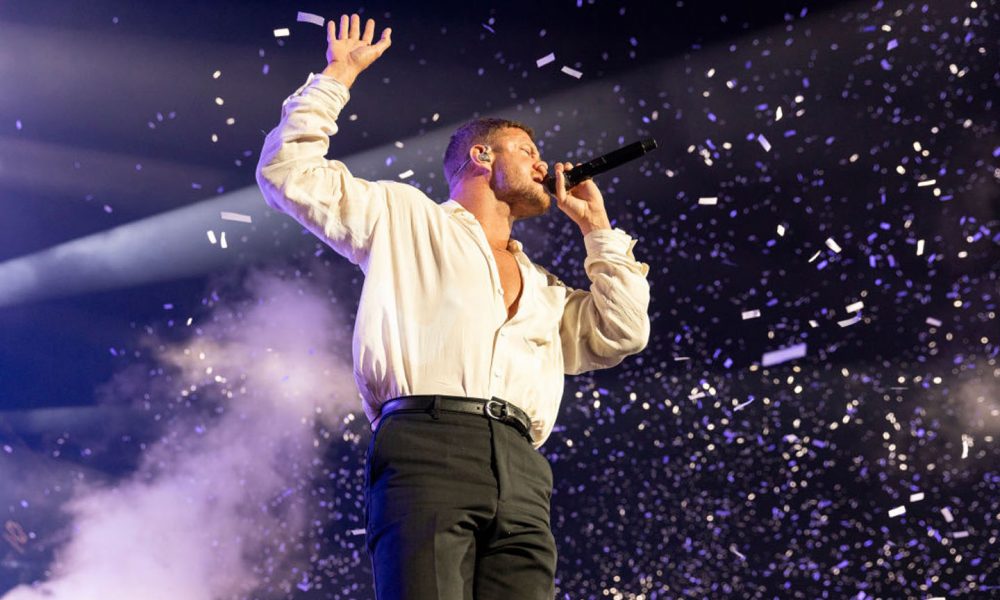 Imagine Dragons' new documentary, Imagine Dragons Live In Vegas, is now streaming exclusively on HULU in the US. To celebrate the film release, the band has shared the rapturous single, "Believer (Live in Vegas)," which you can check out below.
Shop the best of Imagine Dragons' discography on vinyl and more.
Heralding the film's arrival with a bang, the band will host the Imagine Dragons Live In Vegas, Hulu Watch Party on Roblox an unparalleled, groundbreaking virtual experience on Roblox July 15. The creatively-inspired space is an homage to Imagine Dragons famous hometown and the city where the documentary performance was filmed. Players collect VIP badges in order to gain access to the band's green room, which features a treasure trove of easter eggs for the discerning fan.
Imagine Dragons - Believer (Live In Vegas)
This exclusive immersive digital experience marks the first-ever music documentary event on Roblox, as well as Interscope Records' first major event on the popular gaming platform. With a rich, vibrant Las Vegas-themed environment, players will embark on a journey filled with amazing battles, a massive interactive watch party, VIP experiences, and a virtual goods line, all inspired by the unique vibe and spirit of Imagine Dragons.
Live In Vegas traces the influential, Grammy-winning, multi-Platinum-selling band's journey from humble beginnings in their native Las Vegas to headlining the biggest venue in their hometown—Allegiant Stadium—during the triumphant "Mercury" Tour. The film comprises candid interviews with the band as well as live concert footage from the Allegiant show on September 10, 2022. The latter boasts blockbuster performances of the band's enduring hits "Radioactive," "Demons," and "Thunder" in addition to anthems from the recent two-part opus, Mercury — Acts 1 & 2, including "Bones," "Enemy," and "Sharks." To accompany the documentary, they will also unveil Imagine Dragons Live In Vegas Soundtrack Album later this month.
The Imagine Dragons Live In Vegas doc was directed and produced by Matt Eastin and executive produced by Mac Reynolds, Turner Pope, John Janick, and Steve Berman and features band members Dan Reynolds, Wayne Sermon, Ben McKee, and Daniel Platzman.
Pre-order the Imagine Dragons: Live In Vegas soundtrack album.