How To Watch: Imagine Dragons' 'Live In Vegas' Documentary
The film will premiere courtesy of Hulu on July 14.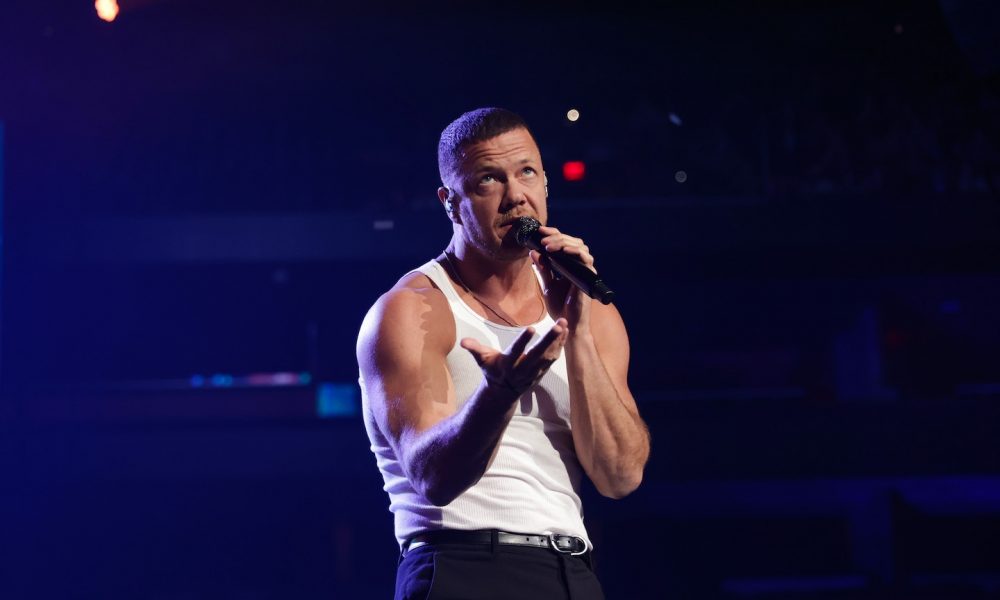 Imagine Dragons have announced a new documentary focused around a homecoming concert in Las Vegas. The film is titled Imagine Dragons Live in Vegas. Fans of the band will surely be curious how to watch. Here's how!
Streaming in the US
Imagine Dragons Live in Vegas will premiere on July 14 courtesy of Hulu.
What's It About?
According to Rolling Stone, "The film will primarily feature footage from Imagine Dragons' performance at Allegiant Stadium in Las Vegas last September. Mixed with archival and contemporary interviews with the band, the movie will reportedly chronicle how Imagine Dragons went from playing dive bars and casinos around the Vegas Strip to headlining the city's gigantic football stadium."
Who's Involved?
Outside of the band, the film was directed and produced by Matt Eastin.
Stay tuned for more information!
The amazing Imagine Dragons from Las Vegas, Nevada, Utah and Atlanta, Georgia, may only have been in most people's view since 2012 when their debut album Night Visions raced towards the top of the charts in their homeland and the United Kingdom (Platinum status achieved in both) but their rapid road to success hasn't just happened by accident. Hard work and plenty of back-stories exist. Surely this will be touched on in the new documentary.
Last year, the band celebrated the 10th anniversary of their groundbreaking debut LP with an expanded version of Night Visions.
It notably boasted nine additional studio tracks and two previously unreleased songs, "Love of Mine" and "Bubble." In celebration of the release, the band also released lyric videos for all 22 tracks on Night Visions (Expanded Edition).
The seven-times platinum Night Visions first arrived on September 4, 2012, paving the way for a bold new future for rock music. It bowed at No.2 on the Billboard Top 200 and yielded some of the most impactful, inimitable, and powerful anthems of the last decade.
Visit Imagine Dragons' official website for more information.