'Rid Of Me': PJ Harvey's Towering 50-Foot Masterpiece
'Rid Of Me' was a mix of autobiography and gothic play-acting, but it coalesced into an authentically visceral howl.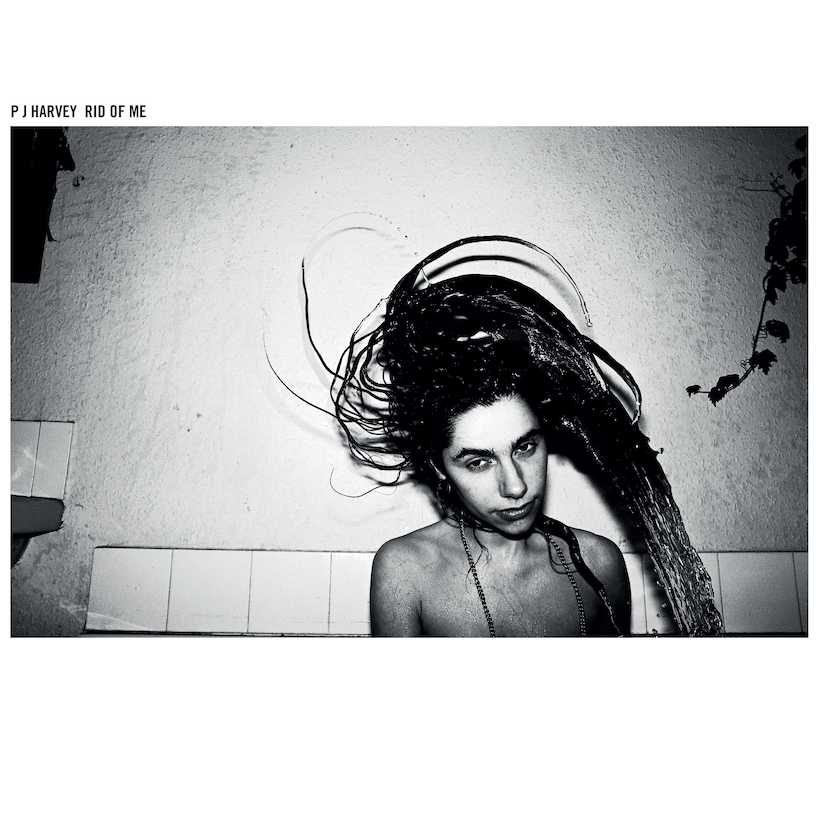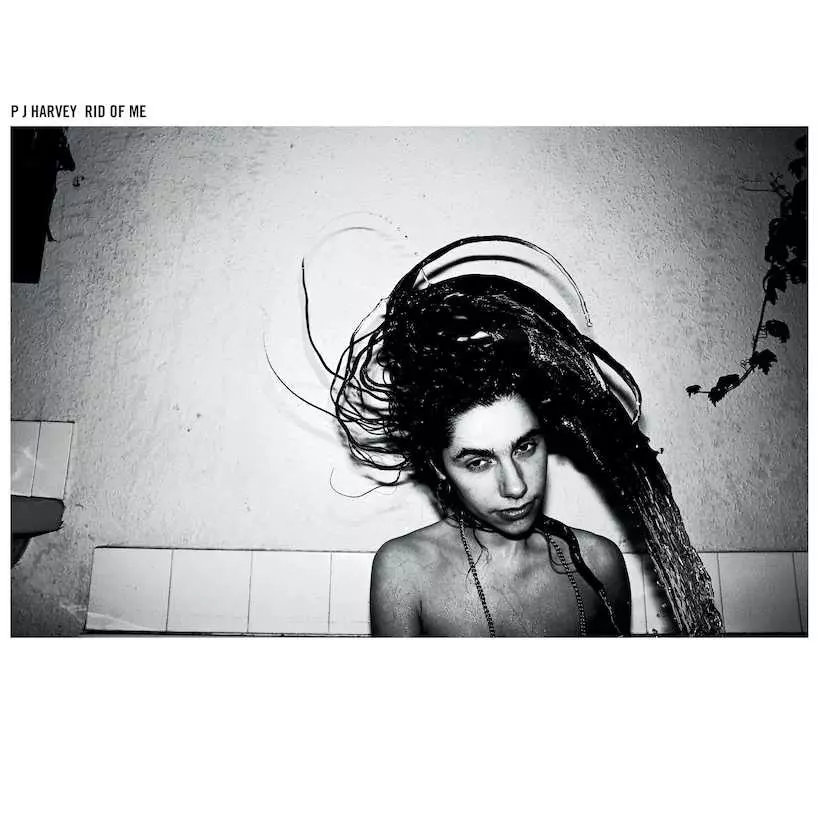 PJ Harvey's sophomore album was so searing that even the singer herself found it hard to listen to. "It's not something you'd put on to relax," she said, following the release of Rid Of Me in 1993. "It's a friction, an uncomfortable feeling. Which is how I feel most of the time – never quite at ease."
She wasn't wrong – it was disturbingly raw. Reviewing it for The Guardian at the time, I tried to convey its otherness: "'Rid Of Me' is the sound of a psyche being scraped with sandpaper…It's the first record by a female performer since Patti Smith's debut, 'Horses,' to defy existing frames of reference. The nearest comparison is Smith herself – a Smith divested of art-house leanings and influenced by feminism and 15 years of post-punk guitar-rock."
Returning to it now, I hear things I couldn't in 1993. Her youth, mainly; the relentlessness and emotional extremes that power the record are the preserve of someone too young to know that, hurtful as it is, life goes on. That doesn't negate her achievement; it's still a towering album.
A commercial and critical breakthrough
Rid Of Me was also her commercial breakthrough. In Britain, it reached No.3 in the chart and was shortlisted for the Mercury Music Prize, while Harvey was nominated for a Brit Award in the Best Female Solo Artist category (she lost to the more emollient Dina Carroll). It even produced her first U.K. Top 30 single in "50ft Queenie."
On the other side of the Atlantic, where she was seen as a cool English indie-grrrl, Rid Of Me got considerable college-radio traction. In both countries, it appeared in end-of-year polls, and the consensus today is that it's her masterpiece.
PJ Harvey - 50 Ft Queenie
With the exception of a cover of Dylan's "Highway 61 Revisited" that's unrecognizable thanks to vocal distortion, the album generally reflects Harvey's life at that point. She was a country girl who'd become the subject of enormous press interest, and the attention was wearing her down. It was aggravated by still living in the cold flat in Tottenham, North London, where she'd been miserable during the writing of Dry.
Feeling backed against a wall, the only way out was to return to Dorset, the rural county where she'd grown up. Renting a room above a restaurant in a seaside town and watching fishing boats enter and leave the harbor, she was lulled into serenity. She completed the Rid Of Me songs and the band went to a studio in Minnesota to record them, with Steve Albini producing.
Albini was chosen because Harvey loved his work with Pixies, and thought his "bare, very real sound" would gel with hers. She also appreciated his refusal to let her brood and overthink while recording; they were in and out of the studio in two weeks.
Sexual politics, relationships, and gender fluidity
As with Dry, the songs pack such a punch that Harvey's emotional well-being became a music-press talking point. The effect was intentional according to Polly, who had just signed to Island Records and was worried that the major label would try to make her more saleable. Determined to "show Island what I'm about and what they're dealing with," she went out of her way "to make a very difficult record."
Rid Of Me was a mix of autobiography and gothic play-acting, but it coalesced into an authentically visceral howl. The title track, which opened proceedings, was a warning to a departing lover: "You're not rid of me… I'll make you lick my injuries/I'm gonna twist your head off, see?" It was scary and intense, yet the chorus, "Doncha, doncha wish you'd never met her?," was as catchy as a Ramones hookline.
Rid Of Me (4-Track Demo Version)
From there, the album went careening into sexual politics, relationships, and gender fluidity. The last was tackled in the very funny "50ft Queenie," which ridiculed the male obsession with genitalia by claiming that Polly's own organ was "20 inches long." For good measure, she roared, "I'm the king of the world… You can bend over, Casanova!"
However you measured it, this was compelling stuff. Delving further, the track "Dry" (written for the debut album, but not included on it for reasons unexplained) scathingly appraises a lover and finds him wanting. In the song, Harvey admits she has "wet sides from time to time," but that mainly "you leave me dry." It's so neat and so vicious that it's impossible not to feel a touch of sympathy for the man it's addressed to.
Then there's "Rub 'til It Bleeds," abrasive in both name and style. It starts as a bluesy amble, with Harvey inviting her man to rest while she rubs his head. But tension builds, the bassline stutters and she slips into a fourth dimension of anguish: "I'll smooth it nicely/Rub it better 'til it bleeds." Later, the discordant string sextet on "Man-Size Sextet," that saws away as Polly sings through gritted teeth, adds a horror-movie chill to the air.
Stark and in your face
If Rid Of Me is like a visitation from an avenging fury, that sensation is amplified on 4-Track Demos, a 14-song collection of alternative versions and unreleased material originally issued five months after Rid Of Me. Now re-released alongside its parent album, it provides an insight into how Harvey originally imagined the songs. It's just Polly and her guitar here – stark and in your face.
Even without Albini's production dynamics, the eight songs from Rid Of Me and six previously unheard are more than rough takes. Harvey knew where she was going with them, and was drawing the blueprint that her band and Albini would follow.
Any of the latter could easily have been included on Rid Of Me; they're that good. How good? Well, "Reeling" starts with the declaration "I wanna bathe in milk, eat grapes/Robert De Niro, sit on my face." That good.
Rid of Me proved that Polly Jean Harvey wasn't going anywhere, and elevated her into the company of Patti Smith, Kate Bush, and other musical visionaries who are unable to be anything but themselves.