"He Liked How I Saw the World Through A Camera": Photographer JJ Gonson Talks Elliott Smith And Capturing A Scene
Former music photographer and close friend of Elliott Smith, JJ Gonson looks back on her time in the songwriter's orbit, and on other artists she captured on camera.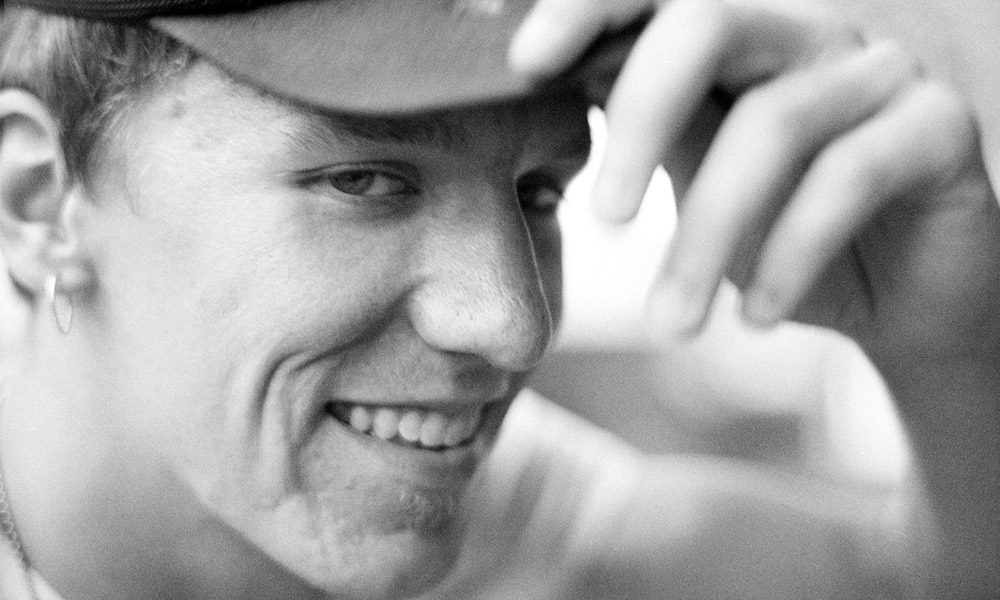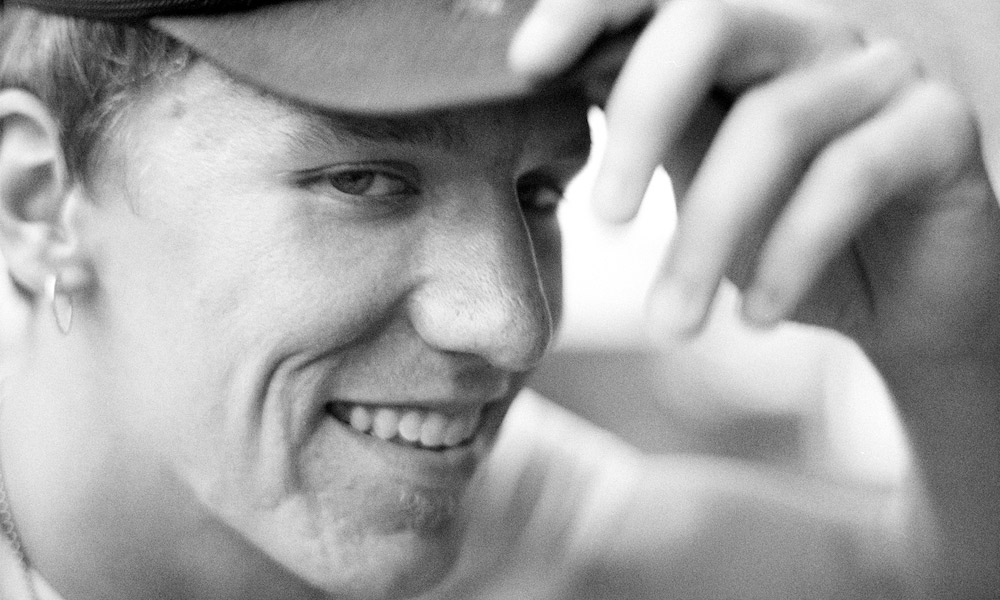 "I've always seen the world as a photograph," says photographer JJ Gonson, a friend and former band manager to the late singer-songwriter Elliott Smith. "That's just how my brain puts things together."
Gonson's been taking pictures for as long as she can remember – first on a Kodak Instamatic and later on the Minolta single-lens reflex camera that her grandmother gave her as a bat mitzvah present, which became a constant companion in her life until the day it stopped working. And it was through photography that Gonson formed a deeper relationship with the other great love of her life, music, capturing images of cultural luminaries like Kurt Cobain, Henry Rollins, and most notably, Elliott Smith.
Gonson played a key role in the early years of Smith's musical career: She managed his band Heatmiser for a time, and it was she who played a tape of Smith's solo recordings for Cavity Search Records, who later released it as Smith's debut album Roman Candle.
Her photography features prominently in the 52-page book that accompanies the newly expanded 25th anniversary edition of Elliott Smith, which also includes Smith's handwritten lyrics and essays from his friends and contemporaries. She's a fascinating figure in her own right, though, with no shortage of stories to tell about her career in music photography – the bands she caught on camera, the friends she made along the way – and her time with Smith, as well as what she's up to now.
Listen to the expanded edition of Elliott Smith here.
Capturing unguarded moments
Gonson studied photography at Boston's School of the Museum of Fine Arts at Tufts University, but it was never her intention to become a music photographer. She was waiting in line to see Hüsker Dü at the Paradise Rock Club in early 1986 when she struck up a conversation with Mike Gitter, who was looking for photographers for his new hardcore fanzine xXx.
"He told me that he was also 18, and he told me that he had just started a fanzine. I probably had no idea what a fanzine was at that point," Gonson says. "We were both making ourselves sound way more like pros than we were."
At her peak, Gonson was taking pictures for xXx four or five nights a week, sometimes shooting as many as three different bands a night. Many of those bands never made it out of the underground, but the ones that did became huge, and Gonson's photos captured them when they were young, hungry, and ready to take on the world: a shirtless and sweat-drenched Henry Rollins towering over the crowd at one of Black Flag's final performances, Jane's Addiction's Perry Farrell in a cowboy hat and oversized leather jacket that makes him look more like a ranch hand than a glam metal frontman, Kurt Cobain in a heap atop then-drummer Chad Channing's kit.
But other shots depict the kind of revealing and unguarded moments not generally associated with punks. A photo-op for the Descendents ended abruptly when drummer Bill Stevenson left after posing for a single picture; Gonson's second shot, taken as Stevenson was walking away, captures his bandmates' irritation. In another image from the Black Flag gig, Joe Cole, Rollins' best friend and bodyguard, protects the vocalist from an angry fan.
View this post on Instagram
In several of Gonson's pictures of Cobain, he looks less like the "spokesman of a generation" and more like a young bohemian: he's drinking a carton of Strawberry Quik on the floor of her apartment in one shot and holding a crucifix and a camera in the passenger seat of a van in another. He looks like a kid living in the moment, not a rock star posing for a Rolling Stone cover story. Gonson's photos of Smith, taken a few years later, feel similarly intimate.
"They were my friends," Gonson says. "People don't get taken aback by a picture as they used to, because everybody is pointing their cameras at you all the time now. But I really had a camera in my hands all the time […] they didn't even notice it anymore."
Elliott Smith - Some Song (Live @ Umbra Penumbra) (from Elliott Smith: 25th Anniversary Edition)
A chance encounter
By the time she graduated in 1990, Gonson was ready to leave music photography behind. She moved across the country to Portland, hoping to begin a career as a photography teacher.
"I sort of separated myself from the music business and said, 'I'm not going to do this anymore. I'm going to get my life together […] I'm going to go become a teacher,'" she says. "And then I discovered there were no jobs."
Gonson was working in a bakery in the Pearl District when a coworker introduced her to the members of a local indie rock band named Heatmiser. Though Gonson was impressed by the band – particularly the work of one of its lead songwriters, Elliott Smith – she didn't see herself as being anything other than a fan.
But a fateful encounter in the summer of 1992 would send Gonson back into the music industry. She had spontaneously gone to Europe, wandering from city to city and snapping pictures of everything she saw. Gonson was in London on August 30 when she ran into Nirvana, and the band invited her to join them for their performance at the Reading Festival.
"Who better to pull you back in than Nirvana?" Gonson says. "I basically hopped in a car and went to Reading with them. And while I was there, one of the people that I ran into backstage was Mike Gitter, the guy who I had been partnered with for years, taking pictures for his fanzine. He was sort of like, 'Where have you been?' And I said, 'I'm not doing this anymore.' He said, 'Are you out of your mind?'"
Upon her return to Portland, Gonson reconnected with Heatmiser, managing the band and taking promotional and tour photographs for them until their breakup in 1996.
Writing in the first person about other people
Smith moved in with Gonson in 1993 and recorded the songs that became Roman Candle in the basement of their house that year. A few months after the album's release, Smith linked up with Slim Moon, whose label Kill Rock Stars would release the songwriter's self-titled follow-up (as well as Smith's third album, Either/Or).
"I think it was just a completely different process going into [Elliott Smith]," Gonson says. "I think he went into it with more confidence, with the intention of releasing it to the world, whereas the entirety of Roman Candle were songs he was playing quietly in his bedroom."
Roman Candle was Smith's first solo release, but Elliott Smith was his first collection of songs that he recorded with the mindset of making a proper album. Elliott Smith sounds a bit more refined than its predecessor but almost as spare, with only a few of its songs featuring more than Smith's vocals and guitar. As with Roman Candle, Smith himself chose the cover art for Elliott Smith from Gonson's collection; he was drawn to a photo Gonson had taken during her European travels of a sculpture outside an art museum in Prague, depicting two figures suspended in midair as if they had fallen (or jumped) from the building. "He really liked how I saw the world through a camera," Gonson explains.
By Smith's own admission, Elliott Smith was the darkest of the five records that he released in his lifetime: Drug addiction and parental abuse are recurring themes on the album, right from its first two songs, "Needle in the Hay" and "Christian Brothers." But he pushed back against the notion that all of his songs were autobiographical or confessional – something that Gonson also refutes. "I think he probably wrote in the first person about other people," she says, "but it doesn't necessarily always mean that's what he was experiencing."
Gonson takes a moment to reflect on "Clementine," perhaps her favorite of Smith's songs. She sings the opening lines: "They're waking you up to close the bar / The street's wet, you can tell by the sound of the cars."
"Do you hear it as 'I'm waking up to close the bar?'" she asks. "But he never actually says it's him."
Elliott Smith - Clementine (from Elliott Smith: Expanded 25th Anniversary Edition)
Inspiring a new generation
"Do the kids know who Elliott Smith is?" Gonson asks. It's safe to say that they do. Since the release of his self-titled album, Smith's artistic legacy has only grown, to the point where he could credibly be called one of the finest songwriters of the last 25 years. Some of the most affecting indie musicians of the last decade – Phoebe Bridgers, Julien Baker, and Waxahatchee's Katie Crutchfield – have cited Smith as an influence. Just months ago, Bridgers released her sophomore album Punisher and paid tribute to Smith on its title track ("Here, everyone knows you're the way to my heart").
As for Gonson, she moved to Los Angeles and quit managing bands in the late 90s before returning to the Greater Boston area in the early 2000s. For the last decade and a half, she's been in the food industry and opened the ONCE Somerville event hall in 2014. The COVID-19 pandemic has forced ONCE to close its doors for now, but Gonson has since launched a "virtual venue" to help support local musicians.
It's been a long time since Gonson last took a picture on her Minolta, and longer still since Smith was a part of her life. But now, in light of Elliott Smith's 25th anniversary, Gonson is excited to participate in the album's rediscovery, sharing her memories of the man who made it and his music.
"Sometimes I have a lot of insecurity about myself as a photographer because I know that the reason that you're looking at these pictures is because they're of Elliott Smith," she says. "But I want this book to get out in front of as many people as possible."
Elliott Smith: Expanded 25th Anniversary Edition is out now in the US, Canada in Japan and can be pre-ordered here.