The Chemical Brothers
The Chemical Brothers can be credited with popularising the post house big beat movement of the early 1990s, enjoying five number one albums.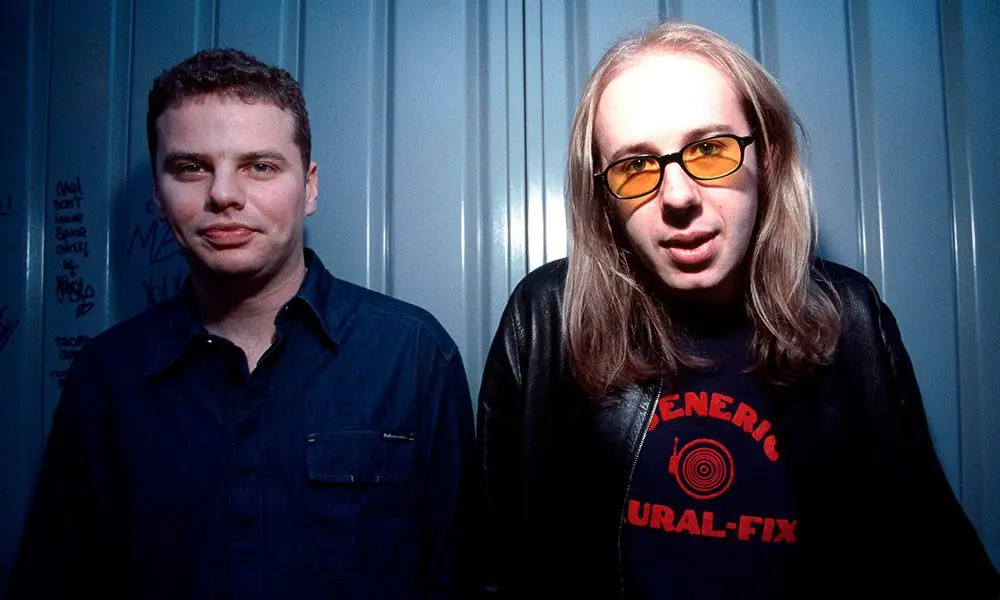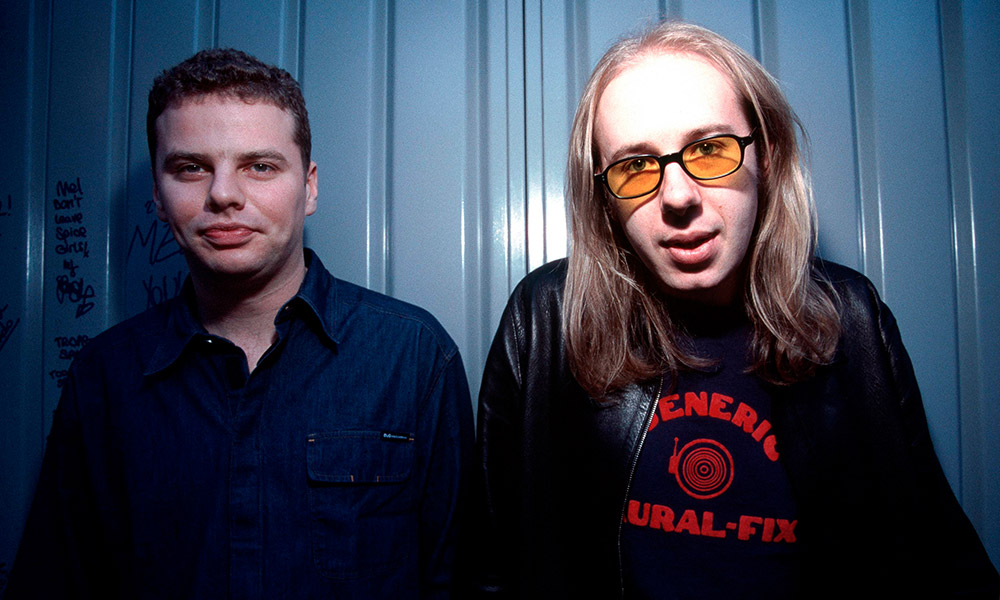 Tom Rowlands and Ed Simons can be credited with popularising the post house big beats movement of the early 1990s but their tactical and commercial nous could never leave them pigeon-holed. They've enjoyed five number one albums, a slew of hits singles, and two number one standards and built a reputation as one of the most exciting techno and electronica live acts ever. Add to that their influence on club culture and crossover appeal not given to lesser mortals and you have the basis for this important duo. Needless to say, awards have flown their way. They have four Grammy Awards (two for Best Electronic/Dance Album) and the 2000 Brit Award for Best British Dance Act. In many ways, they are the archetypal Manchester act except they often prefer a level of anonymity to in your face stardom. Makes no difference though since they've sold millions and delighted as many ever since they came together on the Manchester University scene and immersed themselves in the Hacienda Club's output.
Now while they may have cemented their initial approach in Lancashire Simons and Rowlands are actually sons of Surrey and old school friends who shared a passion for The Smiths, New Order, Goth rock, Public Enemy and Kraftwerk. In Manchester, the rave scene affected their development most favourably and they combined forces in a variety of pop acts before settling on a blend of hip hop, techno and house, borrowing the name The Dust Brothers from the Beastie Boys producers.
They learnt their craft as remixers and then as resident DJs at influential Heavenly Social Club in Central London where regular visitors like Noel Gallagher, Paul Weller and Tim Burgess soon became fans of their work on the decks. Studio mixes for The Prodigy, Primal Scream, The Charlatans and Manic Street Preachers were timed right to coincide with the MTV generation that craved dance-rock sounds and a US tour with Orbital and Underworld did much to export their vision.
Inevitably the Dust Brothers name had to yield but renaming themselves The Chemical Brothers was no hardship. The duo's first albums, Exit Planet Dust (1995) and Dig Your Own Hole,(1997) arrived during a crazy flurry of activity when the twosome seemed to be working with every mover and shaker in town. And this during the absolute height of Brit Pop. Exit Planet Dust covered so many bases it's a story in itself. Beth Orton, subsequently a life long friend, added vocals to 'Alive Alone', while Tim Burgess was sharply on side to sing on 'Life Is Sweet' – both tracks charting well.
The logical next step was live work of their own and an important Astoria Theatre show received such great reviews that their DJ stunts at Heavenly and Turnmills in Clerkenwell turned them into superstars with queues of floor-filling fanatics eager to catch their latest groove. Dig Your Own Hole, reacquainted The Chemical Brothers with Noel Gallagher who asked to sing on 'Setting Sun', which duly hit the top spot and is considered quite rightly to be a classic of the psych dance genre.
The key track is, however, the immortal 'Block Rockin' Beats', that award-winning hand grenade of a monster which samples Bernard Purdie's drumming on 'Them Changes' and Schooly D's 'Gucci Again' as well a bass line from The Crusaders. 'Elektrobank' didn't quite match the latter's number one slot in the UK but it was a huge underground hit followed by 'The Private Psychedelic Reel,' a lengthy big beat acid trance groove that still offers plenty of mileage today.
Seeing out the old millennium and ushering in the new age Surrender and Come With Us continue in the tried and trusted manner, employing key guests as singers. Noel Gallagher ('Let Forever Be'), Mazzy Star's Hope Sandoval ('Asleep from Day') and Mercury Rev's Jonathan Donahue ('Dream On') all contribute to Surrender, which acknowledges The Chemical Brothers' love for way-out rock tropes as much as their innate big house loops. 'Out of Control' was another mega-hit with Bernard Sumner and Bobby Gillespie keen to join the Brothers. Celebrity pals aside though Chemical Brothers hardcore fans swear by 'Hey Boy Hey Girl', a trance turned dance floor stomp that became a key part of their live act. Check the cover too. A generic continuation of the award-winning album sleeve depicting an uber chilled festival crowd.
In June 2000, the Brothers wowed Glastonbury and pulled in the largest crowd ever seen to the Pyramid stage at that point. Come With Us benefited from their rapidly growing fan base. An instant number one and an acid house definer this disc picks up from the vibe they'd felt playing at Creamfields with the for DJs only initial pressing of 'It Began in Afrika' spreading tentacles to street festivals and Ibiza floors. Bigger, bolder and badder, that was the message. Orton's reign as their in house diva is maintained on 'The State We're In' while Richard Ashcroft stars on 'The Test', a slab of freestyle guaranteed to rock the house.
Following a singles compilation (93-03) it was back business with Push the Button, another Grammy and more Gold in the shops. Resistance now seemed futile as even the toughest critics gave in to a disc that made space for The Magic Numbers brothers and sisters band on 'Close Your Eyes' and reunited Ed and Tom with Tim Burgess on 'The Boxer' after a ten-year gap. Other delicacies include the Moroccan flavoured 'Galvanize' – featuring Q-Tip – and 'Believe' where Bloc Party's Kele Okereke lends his verbal acumen.
We Are The Night (2007) continues the trick of sampling from within the ranks and segueing tracks into the whole so the listener feels like an event is unfolding rather than a simple song cycle. Euphoric and danceable as ever it'll be a moot point what anyone's favourite cut is but how about 'The Pills Won't Help You Now' where Tim Smith from Midlake adds his heavenly voice to proceedings? That alone is worth the price of admission.
B-Sides Volume 1 is for the cognoscenti, but that's a pretty broad church of followers by now. The previous six studio albums provide the grist and it's worth checking out how damn good those flips are. 'Prescription Beats' and 'Let Me In Mate' also unveil some of The Chemical Brothers lighter side while that playfulness can be heard on the otherwise unreleased 'Silver Drizzle' and 'Snooprah' – from 'The Salmon Dance 7″'.
The Brotherhood and Further bring us crashing towards the present. The former is a set of hits from 2003 on with a second disc helping of the Electronic Battle Weapon series of special mixes, including the indispensable 'The Golden Path' featuring Wayne Coyne from The Flaming Lips. Further (2010), which came in multiple formats, is found here in original format with the bonus 'Don't Think', from the film soundtrack to Black Swan. Completely on a par with their previous music but exhibiting less of the banging stuff and loads more of the trippier, fuzzier, frayed around the edges psychedelia that closed those early albums. Check the crazy 'Horse Power' or the blessed 'Escape Velocity' to hear those Chemicals at their most expansive.
Then again, don't assume that anything in the future will follow this mood. That's up to the Brotherhood.
Words: Max Bell
Format:
UK English