'Surrender': Giving It Up For The Chemical Brothers' Millennial Classic
Peaking on some of their best-loved numbers, 'Surrender' found The Chemical Brothers at the height of their powers and on the verge of a new era.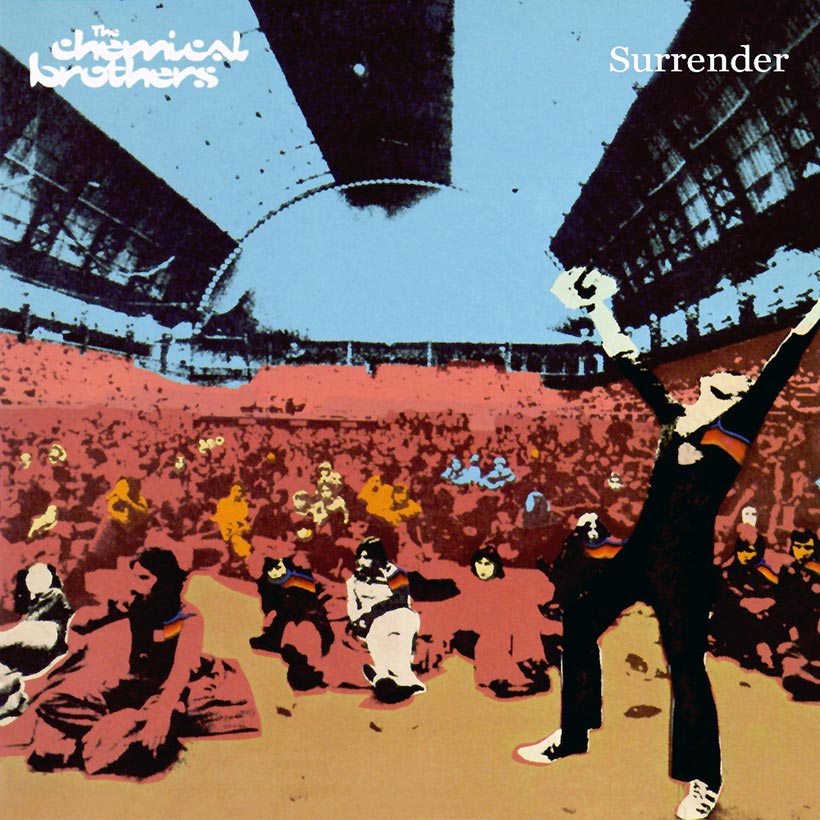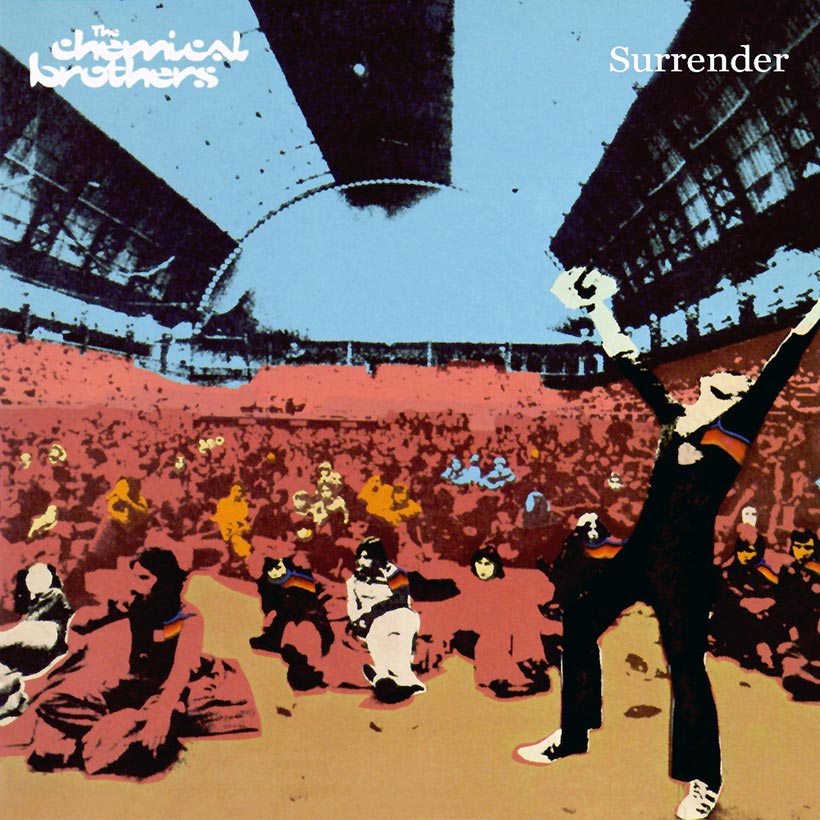 Following 1995's Exit Planet Dust and 1997's Dig Your Own Hole, all eyes were on crossover UK dance act The Chemical Brothers. On 21 June 1999, Tom Rowlands and Ed Simons' third album, Surrender, sealed their reputation for good, building on their sterling previous collaborations and instrumental work with another walloping hour of electronica, peaking on some of their best-loved numbers and picking up critical acclaim and international chart success along the way.
Listen to Surrender right now.
It's all on top, right from the quivering electro-vibery which kick-starts the pulsating, playfully glitchy Morse code opener 'Music: Response', its twisting filters going straight for the physical reaction it desires. The early 90s, bleepy warehouse feel of the skittery yet thumping 'Under The Influence' follows, the track's swooping and churning bassline having debuted the year before (in a different mix) as part of the duo's dancefloor-testing Electronic Battle Weapon series.
This opening double act is something of a dramatic set-up for the most high-profile collaboration on the album, which features New Order's Bernard Sumner, with Primal Scream's Bobby Gillespie on backing vocals. Sumner pieces are always an event, and the landmark, sweeping, swankily rippling and aggressively blaring 'Out Of Control' soups up Bobby Orlando's 80s hi-NRG track 'She Has A Way' for a new generation. Capturing the Chems in total mastery of the tools at their disposal, and with Sumner summing up the manic energy of the impending millennial celebrations, the single release of the song also attracted a remix from legendary UK DJ Sasha.
Revamped once more
Leading on from the pitchbent, funkily scratched diversions of 'Orange Wedge', the woozy, psych-drenched 'Let Forever Be' features the return of Oasis' Noel Gallagher. It followed his hit collaboration with the Brothers on Dig Your Own Hole's 'Setting Sun', and proved that they could penetrate the mainstream alongside all that credible club fare. The Beatles influences then drains away into the suitably languid opening section of Surrender's centrepiece, 'The Sunshine Underground'. Sampling its gently cosmic guitar riff from a library music piece by James Asher, the track eventually blasts off into a constantly changing, lightly drum'n'bass-fuelled epic sprinkled with a dusting of energetic percussion, dainty finger cymbals and circling keys. The previous album's updated psychedelia had made a slight return, but revamped once more.
The beautiful, classy vocals of Mazzy Star's Hope Sandoval feature on the calm balm of the country-flecked 'Asleep From Day'. Sandal proved to be a wise choice of collaborator from the indie-conversant duo, another effective singer for electronic material who later also collaborated with Massive Attack on 'Paradise Circus', from their 2010 album, Heligoland.
Soundtracking the age of the superstar DJ
The rolling bassline and questing Tomorrow's World-esque hook of 'Got Glint?' fade into the towering, totemic, buzzing smash single 'Hey Boy Hey Girl', which builds on the duo's previous raging big-beat successes and transfers that energy into a new mould, definitively soundtracking the age of the superstar DJ with its irresistible, crisply hip-hop-laced breaks. (The Surrender B-sides were mainly new tracks rather than remixes, but Soulwax later successfully updated this classic for the 00s.) 'Dream On' then utilises instrumental and vocodered contributions from Jonathan Donahue of rising American alt.rock stars Mercury Rev to bring the album down to a welling, acoustic-tinged lullaby ending.
As The Chemical Brothers reassert themselves with 2019's wonderfully refreshing ninth studio album, No Geography, what better time to reassess Surrender? A forthcoming 20th-anniversary deluxe edition looks set to keep the rollercoaster ride going with a host of previously unreleased 'Secret Psychedelic Mixes', video footage of the Chems' legendary Glastonbury 2000 performance, and a limited number of Electric Battle Weapon 3 & 4 10"s.
The deluxe 20th-anniversary reissue of Surrender is due for release on 18 October and can be pre-ordered here.