Arc Music Festival 2022: What To Know Before You Go
Here's what you need to know about this Chicago festival that celebrates all things EDM.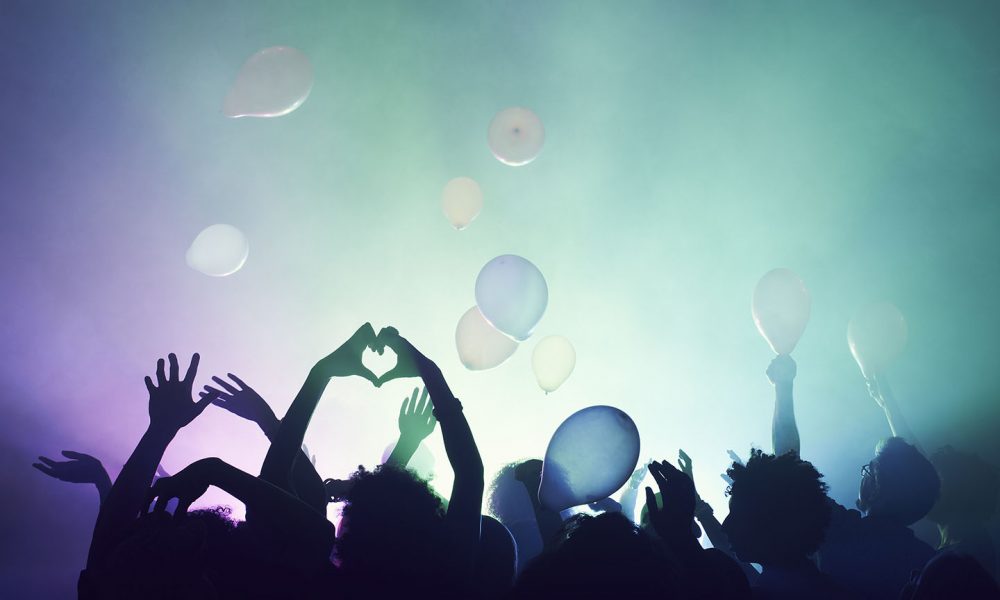 Chicago is the birthplace of house music. So much electronic music history comes from that city, and Arc Music Festival brings the electronic music of the world back to its hometown.
There are few music festivals that offer such an immersive festival experience. With three different stages, all with their own unique vibe, Arc always has something going on. After dark, the festival takes to the local clubs, with afterparties taking place all around the city.
Arc is truly a festival like no other. It's the three-day party of a lifetime. Here is everything you need to know about this mesmerizing concert experience.
Who Is Headlining at Arc Music Festival 2022?
The headlining roster at Arc this year is full of huge names in the industry. It's a massive lineup with several historic titans of EDM.
Get To Know Carl Cox
Carl Cox has been making techno, dance music, and house music since the genre's inception. The 59-year-old was essential for the rising electronic movement, but he's most known for his techno music.
Over the course of his career, about which he's written a book, Carl Cox has been a master of clubs and club music. He's taken his music to festivals all over the world, including on his 2022 world tour through Europe, Australia, and the US. This will be Cox's first performance at Arc.
Get To Know Adam Beyer X Cirez D
Adam Beyer, DJ and producer, is making a second appearance at Arc Music Festival this year, but this time, with Cirez D. The Swedish DJ pair have been performing together, pushing the boundaries of techno with incredible visual effects and live performances.
Their show at Arc is one of the most anticipated sets of the festival. They both have a slew of shows around Europe and the US this year but are coming together for this big event.
Get To Know Charlotte De Witte
Charlotte De Witte presents electronic music in a unique way. Her songs are dark and more organic. Her music is cerebral, earning her a top spot in the DJ world. De Witte is constantly pushing the genre forward, breaking the mold of what was previously possible with electronic music.
Although she's played at festivals around the world, this will be her first performance at Arc. She has several shows lined up around Europe, and this is one of her few US dates this year.
Get To Know Carl Craig
Carl Craig is among the original pioneers of electronic music. He was especially important in the evolution of the second wave of Detroit electronic music. The producer and frequent collaborator has been at the top of the industry ever since.
2022 will be Craig's first performance at Arc Music Festival, and it will also be one of his only events throughout the whole year, so if you want to see this titan in action, Arc is the place to do it.
Get To Know Fatboy Slim
Fatboy Slim is widely considered to be one of the most important figures in the popularization of the big beat genre in the nineties. His 1998 album You've Come A Long Way, Baby had four British top ten hits, and he remains to be one of the biggest DJs of today with his incredible, hook-filled, melodic music.
This will be his first time at Arc, and his performance is one of the most anticipated of the whole event. Fatboy Slim will kick off his UK tour shortly after Arc comes to a close.
Who's on the Smaller Stages at Arc Music Festival 2022?
The smaller stages have some big names at Arc this year as well. With incredible electronic artists of all different styles, the party is sure to quench your thirst for incredible EDM.
Who Is Ricardo Villalobos?
Ricardo Villalobos is more on the avant-garde side of EDM music. His minimalistic music is surprisingly engaging, influenced by his classical percussion training. He came to prominence in the early 2000s and is known for releasing long-form songs.
Who Is ANNA?
ANNA was born in Brazil but is currently based in Barcelona. She is moving into the forefront of dance music with her incredible originals. She's released music with big EDM labels such as Kompakt, Afterlife, and Drumcode. This rising star is just one of the many big international names coming to Arc this year.
Who Is Honey Dijon?
Chicago house music is at the heart of this festival, so Honey Dijon will feel right at home. The Chicago-born DJ plays at nightclubs all over the world, and her 2017 album The Best of Both Worlds in 2017 garnered great success. They're sure to put on an incredible performance.
Need-To-Knows for Arc Music Festival 2022
The lineup is incredible, and the party will be unlike any other. Here are some of the important details you need to know about Arc.
How Much Are Tickets for Arc Music Festival 2022?
General Admission tickets get you into the festival for all three days and start at $279. VIP passes start at $429, and VIP plus passes start at $799.
What Are the Dates for Arc 2022?
Arc Music Festival lasts from September 2nd through to September 4th of 2022.
Will There Be COVID-19 Regulations at Arc Music Festival 2022?
At this time, no COVID-19 regulations have been announced for Arc, but that is subject to change. Regulations may be put in place in the future.
Fast Facts About Arc
Date: September 2nd, 3rd, and 4th, 2022
Location: Union Park, Chicago, Illinois
Ticket cost: $279
It's Concert Season – Finally!
What better way to spend your Labor Day Weekend than at this incredible EDM festival? This party of a lifetime is one of the biggest events of the summer. Don't miss it!