Electronic Visionary: Tangerine Dream Frontman Edgar Froese
In tribute to the co-founder of the pioneering group, and its only constant member.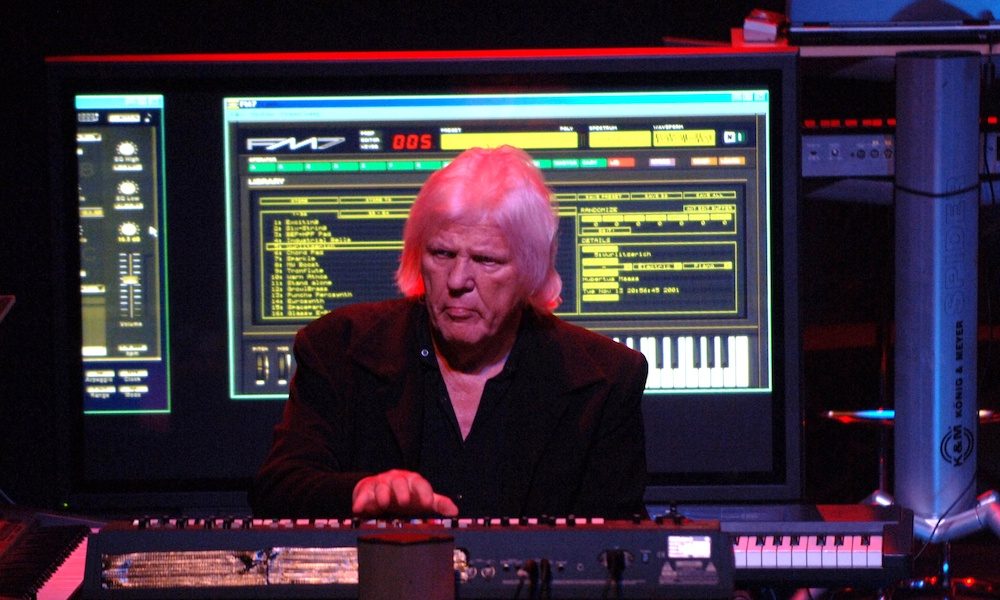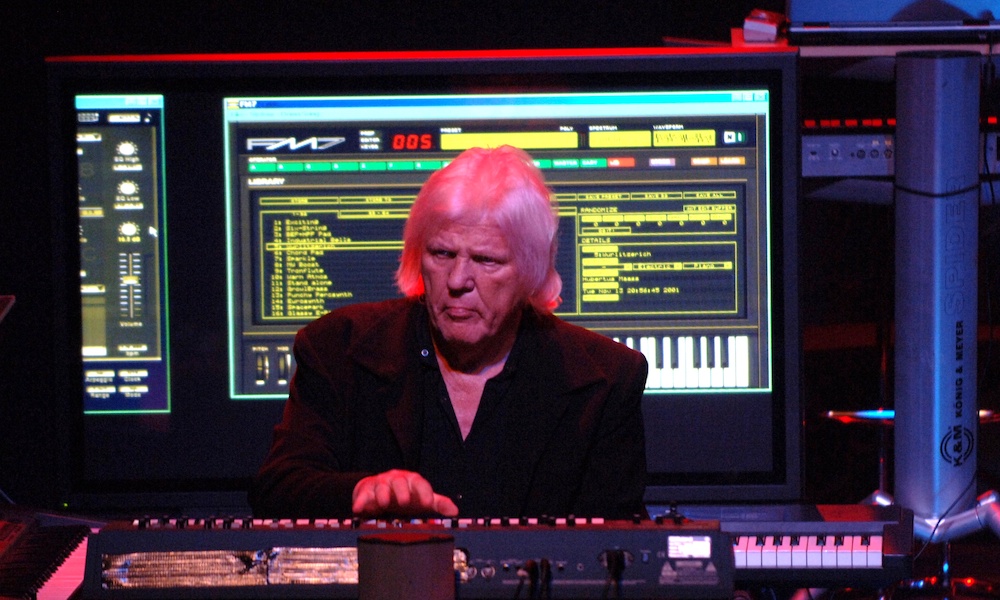 Tangerine Dream's influence on the development of electronic music was huge, with a vast catalog of album releases, groundbreaking live performances and film soundtracks. Froese founded the collective in 1967 and was the only constant member of the group, who made their recording debut two years later with Electronic Meditation, during their years on the Pink label.
It was their long association with Virgin Records during the early expansion of the label that brought the band, and Froese's innovative helmsmanship, to a wider international audience. Their Virgin debut came with the seminal 1974 release Phaedra, the first of nine studio and four live albums released by the band on the label over the next decade.
Tangerine Dream, and Froese, continued to be prolific in later years, with more than 100 albums to their name. In addition, he recorded a large amount of material under his own name, from 1974's Aqua onwards. The band were also much noted for their film soundtracks, including the score for Tom Cruise's breakthrough movie, 1983's Risky Business.
Froese was born in Tilsit, in East Prussia (now known as Sovetsk, in Russia), on June 6, 1944, and studied piano from the age of 12, and guitar from 15. He then went to the Academy of Arts in West Berlin and was playing in the experimental rock band the Ones from 1965. The first incarnation of the band with which he would become synonymous followed two years later, as Tangerine Dream carved a unique in the development of German art-rock with a sound that is widely credited with setting the scene for the latter-day trance music landscape.
Phaedra (Remastered 2018)
Froese's insatiable appetite for sonic discovery was evident in a 1997 interview with Mojo magazine. "We've been through the entire range of possibilities of creating a piece of music," he said. "In the early 70s, we did 100 per cent improvised stuff, just sat down and started playing. Even up to '77, '78, in concerts we would just walk on stage and say, 'A? E? C? What key shall we start with?' 100 per cent risk, each gig.
Absolute improvisation
"Then we moved on and started structuring things more, when technology became more reliable and flexible and you could store things and recall them better. That proceeded until today, when we've reached the absolute opposite point to which we started: Electronic Meditation was 100 per cent improvised, absolutely nothing organized, with just a few little overdubs, and 'Tyranny Of Beauty' is 100 per cent composed, with every tone set as we want them to sound.
"That's a huge cycle of work, through many years, and now we've decided to move again, in a completely different direction. We'll see what happens."
On January 20, 2015, the world lost a true pioneer when Froese died aged 70, after suffering a pulmonary embolism. The message on the group's Facebook page announcing his death noted: "Edgar once said: 'There is no death, there is just a change of our cosmic address.' Edgar, this is a little comfort to us."
Listen to the best of Tangerine Dream on Apple Music and Spotify.