Best Yello Songs: 20 Electronic Gems
The best of the Swiss duo, whose ground-breaking electronic music has secured their place in popular culture.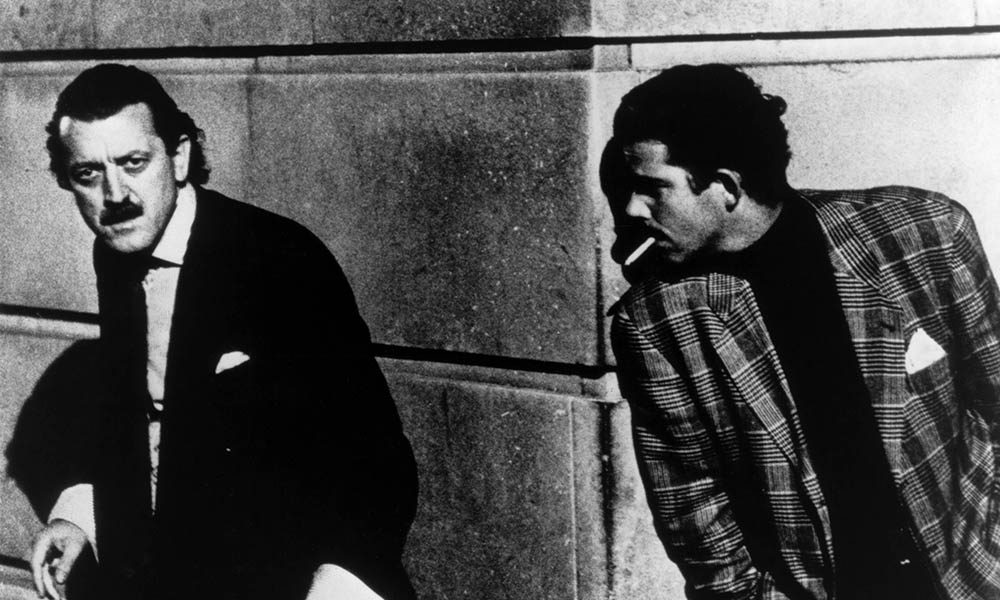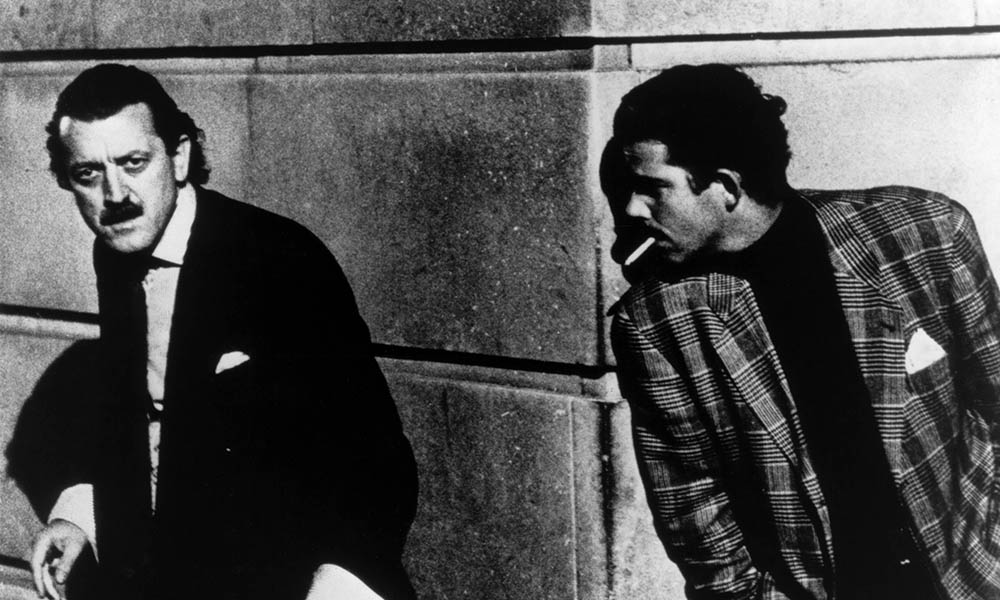 Yello had already landed several dance hits in the US when writer-director John Hughes sought out their highly distinctive song "Oh Yeah" for his mid-'80s teen comedy Ferris Bueller's Day Off. Its inclusion in what became an era-defining movie propelled the Swiss duo's ground-breaking electronic music into the mainstream and secured their place in popular culture.
Over the following decades, the group, comprising the unlikely pairing of millionaire industrialist and one-time professional golfer Dieter Meier and former TV repair man and trucker Boris Blank, have continued to pursue an ambitious, pioneering path that has had an enduring and indelible influence on countless genres of music, including electro, synth pop, New Wave and techno.
Several years before Ferris Bueller, the group's musical ambitions started to take shape with their debut album Solid Pleasure and its third single "Bostich." The 1981 single sought out a new approach to electronic music with its pulsating synthesizer, disco beat, and Meier's rapid-fire, rap-like vocal delivery. Anyone hearing it at the time on black radio in America could never have imagined it had been made by a bunch of white guys hailing from Switzerland.
Listen to Yello's best songs on Apple Music and Spotify via Yello 40 Years.
Yello's ambitious, idiosyncratic sound owes much to Blank's lack of formal musical training. Instead, his imagination is fired up in the studio by experiments in sampling. (He has a library of many thousands of original samples.) With these, he meticulously and gorgeously constructs incredible, detailed rhythmic soundscapes that form the basis of everything from sophisticated dance floor anthems to atmospheric tracks with cinematic ambitions. These sound pictures are blended with Meier's catchy melodies, smart, humorous lyrics, and an unmistakable half-sung, half-spoken drawl.
Across the years, Yello have enhanced their sound with a range of high-quality guest vocalists, including Dame Shirley Bassey, Billy Mackenzie, and Stina Nordenstam, while in 1995 The Orb, Moby, Carl Cox, and a number of electronic music heavyweights repaid their dues to the pair with the album Hands On Yello.
Although their commercial fortunes in the US and UK have eased in recent years, Yello have continued to make high-quality, critically-acclaimed new albums, with songs that can count among their best. These include their 14th studio set Point, which topped the chart in their native Switzerland in 2020.
Yello's Best Dance Songs
(Bostich, I Love You, Goldrush, Rubberbandman, Limbo)
Within a year of New Jersey's Sugarhill Gang scoring the first-ever hip-hop hit with "Rapper's Delight," Yello were 4,000 miles away in a studio in their home city of Zurich crafting their own version of rap. The results were found on the group's debut album Solid Pleasure, including the cut "Bostich" on which Dieter Meier delivers hypnotic, repetitive lyrics over an electronic dance beat that sounds like the future of music. It gave the fledgling group – then a threesome with co-founding member Carlos Peron still on board – their first-ever US dance hit. It set the tone for Afrika Bambaataa's seminal electro smash "Planet Rock" and has been sampled by countless acts, including Todd Terry and Stereo MCs.
The last album to feature Peron, 1983's Euro-dance flavored You Gotta Say Yes To Another Excess more than lived up to its title, including on the bass-heavy and infectious "I Love You" where a half-singing, half-speaking Meier duets with a sampled female voice continually repeating the song's title. The album was Yello's first to chart in the US and UK, while "I Love You" reached No. 16 on Billboard's dance chart and fell one place short of making the British Top 40.
Yello continued to embrace Euro-dance on the 1987 album One Second, which showcased the group's love of Latin rhythms. While Meier's voice largely takes a backseat in favor of guest vocalists, he is front and center on the pulsating "Goldrush." With a production echoing Trevor Horn's work with Frankie Goes To Hollywood and Grace Jones (notably "Slave To The Rhythm"), the track cleverly creates a repetitious drum sound from Meier's sampled voice as the frontman keeps the rhythm pounding with rapid-fire vocals. It's among Yello's best songs from the period.
Yello's sense of humor is all over the delightfully weird "Rubberbandman," found on the 1991 album Baby. The track uses vocal samples to create the rhythm over which Meier enthuses with a deep-throated, tongue-in-cheek vocal, which is quite possibly channeling Barry White.
As new forms and descriptions like EDM emerged, dance music continued to be an essential part of Yello's DNA. This was evident on their 2016 album Toy, which includes the pumping "Limbo."
At The Races
(Oh Yeah, The Race, Tied Up, Jungle Bill, Waba Duba)
Had one of Yello been driving the car in Kraftwerk's epic "Autobahn," chances are they would have received a speeding ticket. Since their inception, Yello's best songs have often featured fast-moving and incessant rhythms that brilliantly utilize Blank's never-ending supply of samples.
Made widely famous by Ferris Bueller's Day Off, "Oh Yeah" was an early example of this approach. It mixed Latin rhythms, a thumping bass, and the simplest of lyrics in which Meier conjures up seemingly random words and phrases, while repeatedly singing the song's title. Originally part of Yello's 1985 album Stella, "Oh Yeah" became the group's first entry on the Billboard Hot 100 where it peaked at No. 51. The track has since been used in countless other movies and commercials.
Yello - Oh Yeah (Official Video)
Yello continued to have their foot on the gas with "The Race," the extraordinary centerpiece of the 1988 album Flag. This tour de force brilliantly mixes speeding car sounds, Latin percussion, brass, a constant deep bass, and a machine-gun Meier vocal that only adds to the track's urgency. It became the group's biggest global hit, including reaching No. 7 in the UK and No. 4 in Germany at the height of the acid house boom.
Featured on the same album, "Tied Up" served as the follow-up single to "The Race" and shared a number of its predecessor's musical traits, albeit with an uplifting Latin American sound that included congas, cowbells, rain effects, and a mix of Spanish and English vocals. It was the group's second Billboard dance Top 10 hit.
Yello's next album Baby also had a strong Latin American feel and its highlights include "Jungle Bill," another adrenalin-filled track that makes full use of Yello's samples bank. By the group's 14th and most recent album Point, released in 2020, neither Meier and Blank nor their music had slowed down. Its first single "Waba Duba" reprises the heavy sampled bass of the likes of "The Race" over which Meier delivers a brilliantly crazy vocal.
Yello's Best Collaborations
(Vicious Games, The Rhythm Divine, Moon On Ice, To The Sea, Kiss In Blue)
For most of their existence, Yello have operated around the partnership of Blank and Meier, but the group have regularly augmented their recordings with the addition of guest vocalists and producers. Indeed, some of Yello's best songs have outside contributors feature prominently. An early example is 1984's "Vicious Games," where the presence of Rush Winters on lead vocals gives the Euro-disco cut an entirely different feel to Yello tracks fronted by Meier. It became the group's first-ever Billboard dance Top 10 hit.
By the 1987 album One Second, Yello fully utilized the power of outside singers, providing a showcase to both Shirley Bassey and Billy Mackenzie of the British new wave band The Associates. Given the wide-screen and larger-than-life qualities of their music, it made perfect sense for the group to partner with Bassey whose voice had graced James Bond themes such as "Goldfinger." Here she is given a starring role on the torch song "The Rhythm Divine," a perfect foil for Yello's dramatic musical setting. It gave the Welsh diva her first British hit in more than a decade.
Yello - The Rhythm Divine
"The Rhythm Divine" had been co-penned by Mackenzie, while the Scot also co-wrote and sang lead vocals on the same album's sensitive "Moon On Ice," one of several Yello tracks that made its way onto Miami Vice. The Associates frontman worked again with the group on the albums Flag and Baby.
The 1997 album Pocket Universe was Yello's most collaborative yet with production duties, usually the group's exclusive domain, shared with three other producers, including British techno DJ Carl Cox. The album also featured Swedish singer-songwriter Stina Nordenstam who co-penned and sang the atmospheric, drum & bass-driven "To The Sea."
While Yello's previous guest vocalists had largely been given the stage to themselves, the jazzy "Kiss In Blue" on 2009's Touch Yello was unusually a duet between the Swiss vocalist Heidi Happy and a crooning Blank.
Beyond The Dancefloor
(Lost Again, Desire, Of Course I'm Lying, Drive/Driven, Point Blank)
Yello's best songs have had an enormous influence on techno, acid house, and countless other dance genres. But it is just one facet of a diverse musical palette that also includes epics of cinematic proportions. This versatility owes as much to Blank's lavish soundscapes as it does to Meier's vocal style and imaginative lyrics. Over the years, Meier's baritone voice has been compared to everyone from Lee Hazlewood and Leonard Cohen to LL Cool J, but it is in a category all by itself.
A good example of Meier's range as a vocalist is the atmospheric "Lost Again" on You Gotta Say Yes To Another Excess, on which the singer switches between spoken thoughts and a sensitive vocal delivery that has future echoes of Pet Shop Boys. It became Yello's first Top 10 single in their home country.
In interviews, Blank has cited the influence of psychedelic-era Pink Floyd on his work but "Desire," which opened the 1985 album Stella, has a beautiful, extended guitar solo that has more than echoes of the British group's later work, in particular the playing style of David Gilmour. It fits perfectly with Meier's melodic singing.
After the adrenalin-rush of "The Race," "Of Course I'm Lying" was the second UK Top 40 hit from the group's most successful album Flag, although musically they are poles apart. The later hit is a sophisticated slice of late 80s pop, but its serious feel is contrasted by archetypal Yello humor: Meier sings "You're lying" to his lover before whispering "I love it" as the response.
The group's humor is also evident on "Drive/Driven," taken from the 1991 release Baby, whose samples include the noise of sniffing. The heavy use of accordion gives the track a very French feel, but it's also reminiscent of Avalon-period Roxy Music.
Given that a number of their tracks ended up in movies and their music often has a cinematic quality, it was perhaps inevitable that Yello would eventually record a film score. When they did, however, it was for a non-existent movie. Released just two weeks before the millennium, the album Motion Picture saw the pair drawing on the influence of great big-screen composers like Henry Mancini. Among its highlights is the jazzy, dramatic instrumental "Point Blank," which is just waiting to soundtrack an actual movie.
While their profile and status cannot match that of Kraftwerk, Yello have been pushing the boundaries of electronic music for more than 40 years and their influence can be found in every genre from synth pop and Euro-disco to techno and hip-hop. Their widely-felt impact is reflected by an incredibly diverse catalogue of recordings that is packed with originality, big ideas, and a ton of humor.
Yello's pioneering catalog is now available on the 2LP edition of Yello40 Years.