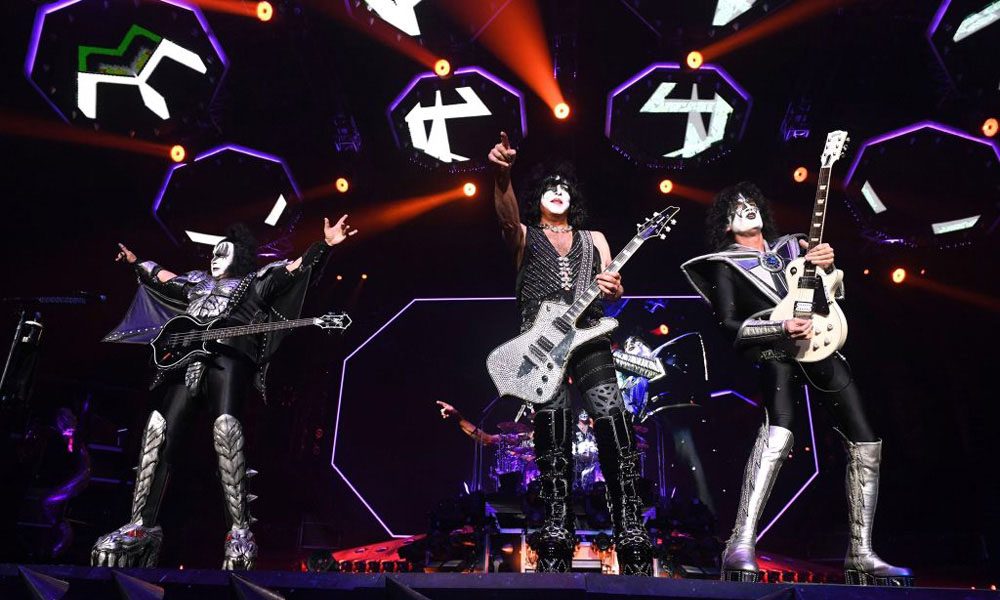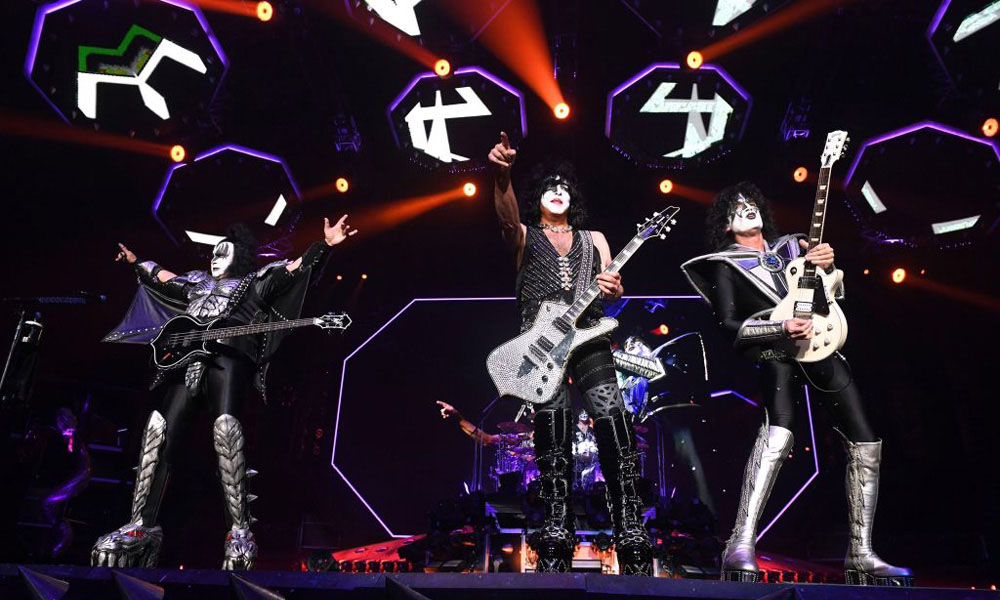 Who are these four imposing looking individuals? If you know your Kisstory, that's an easy one: it was 31 years ago today, on September 18, 1983, that we finally saw Kiss unmasked, as they appeared in public, on MTV, without make-up for the first time, and released a new album on the same day.
It was quite an unveiling for a band who had worn their stage "disguises" for more than ten years, and sold millions of records in the process. A month before the event, tabloid US newspaper The Star tried to steal their thunder with a report headlined 'Mystery Men Of Rock Unmasked At Last.' But their captions managed to confuse Gene Simmons with Paul Stanley, and Ace Frehley with drummer Eric Carr, who had joined the band in 1980 after the departure of Peter Criss.
Of course, Kiss soon proved that they still packed a punch whatever they looked like. That day in September, newly signed to Mercury after leaving Casablanca, they released the 'Lick It Up' album, which went gold in the US and featured the title track which became a cornerstone of the band's live set. With Frehley now gone from the line-up and not part of the recording, the album also marked the begining of Vinnie Vincent's short-lived tenure as lead guitarist, before he was fired in 1984 for so-called "unethical behaviour."
The 'Lick It Up' tour started in October, with the notable omission in their luggage of the 40 or so items of stage make-up for each member of the group. After six weeks in Europe, Kiss returned to North America to start that leg of the itinerary on December 26. By the following year, the band were back to their previous platinum status in the States with the 'Animalize' album.
Format:
UK English