Come On! The Stones Make History – And Their Debut Single
When The Rolling Stones' manager Andrew Loog Oldham got the band to record a cover of Chuck Berry's 'Come On,' they made history – and their debut single.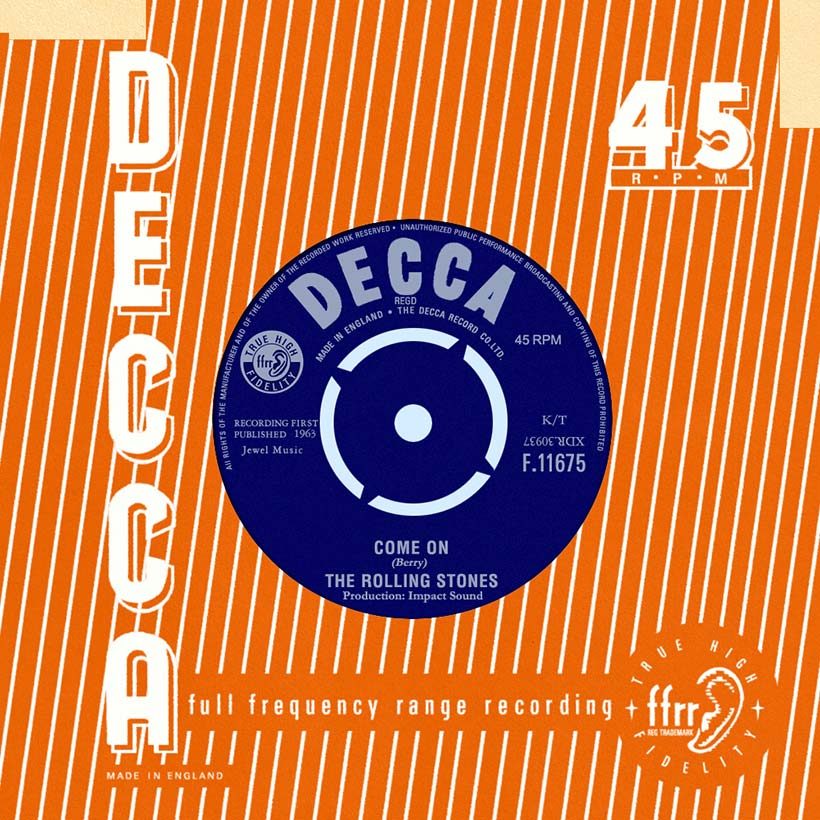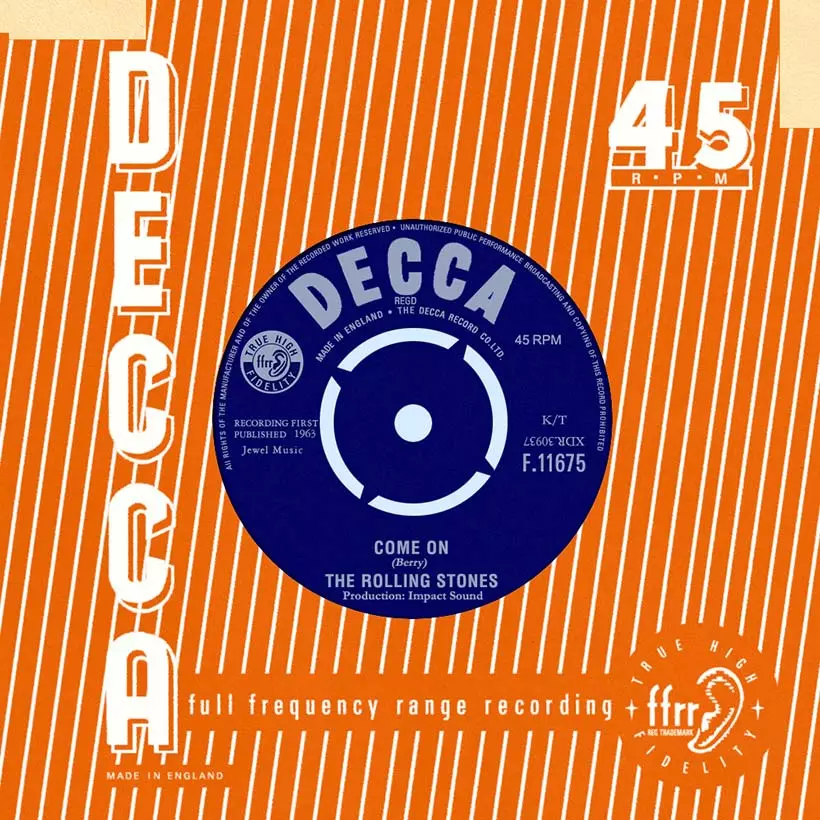 On May 2, 1963, The Rolling Stones' new manager, Andrew Loog Oldham, booked a recording session for the band to record their first single. The only issue was, they had no idea what to record. Mick and Keith were not writing songs at this point in the band's career, so it was a case of trawling through their record collections to see what they should cover. Eventually, they settled on Chuck Berry's "Come On," taken from the Chess album Chuck Berry, which their hero had just released. For the B-side they decided to revisit Muddy Waters' "I Want To Be Loved," a song that they had already had a go at recording two months earlier at IBC Studios, prior to finding a manager and a record company interested in releasing their records.
Come On ((Original Single Mono Version))
Rehearsals and recording session
On Tuesday, May 7, the band rehearsed at The Wetherby Arms in Chelsea, just around the corner from Mick, Keith, and Brian's flat in Edith Grove, in order to stamp their particular style on "Come On." Three days later they were in Olympic Sound Studios, which at that time was located on Carton Street, near London's Marble Arch, before it moved out to West London. The Stones recorded for three hours on the evening of Friday, May 10, and Oldham was there acting as the producer – but, as he admitted, "I'm the producer, and this is the first session that I've ever handled. I don't know a damned thing about recording, or music for that matter." To which Mick added, "A bunch of bloody amateurs going to make a hit single."
"Come On" lasted just 1 minute 45 seconds, and at the end of the session, Roger Savage, the engineer, suggested that Oldham should mix the tracks in his role as producer, but as it was his first session, Oldham just told Savage to finish it off as he wanted. For the A-side, Mick sang double-tracked lead vocals, with Brian Jones and Bill Wyman on backing vocals. Keith played rhythm guitar, Brian the harmonica, Bill was on bass, and, of course, Charlie played the drums.
I Want To Be Loved ((Original Single Mono Version))
Come On single release
"Come On" was released four weeks later, on Friday, June 7, and on July 27 the song entered the charts, climbing to No.20 on the NME singles chart. Decca apparently sent just four copies of the new single to Oldham's office, so the band had to go out and buy extra copies so they could have one each; nor were the Stones that keen on their first record: they stopped playing it on gigs after about three weeks. One day Oldham went to see the band at the Scene Club in Soho and went mad, insisting that they played it at every show… that didn't last long.
Listen to the best of The Rolling Stones on Apple Music and Spotify.