Steely Dan's Grammy-Winning 'Gaucho' Added To High-Res Vinyl Series
The 1980 set featured the U.S. Top 10 hit 'Hey Nineteen' and 'Time Out Of Mind,' the latter with guest lead guitar by Mark Knopfler.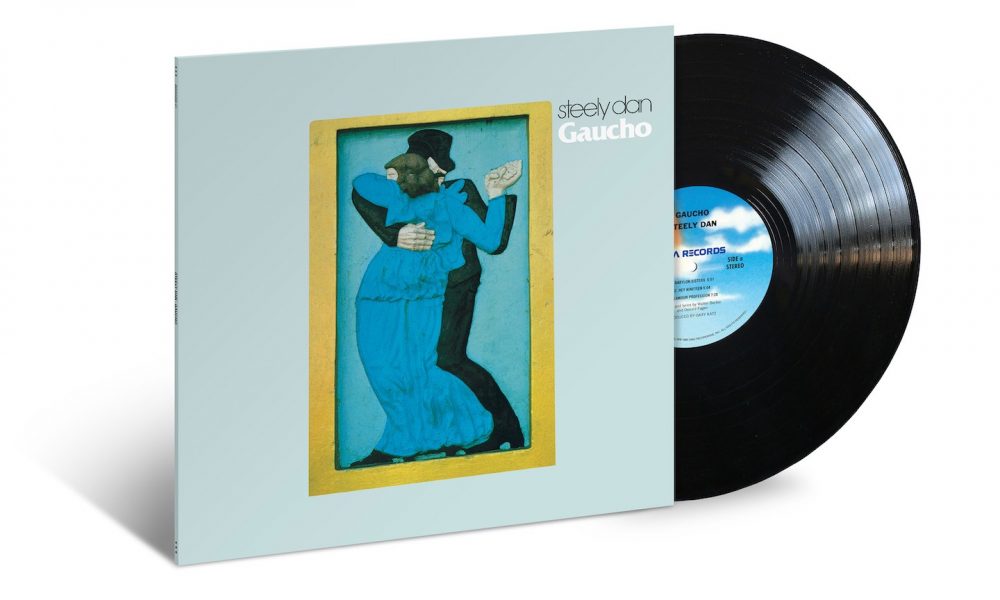 Steely Dan's Grammy-winning seventh studio album Gaucho will become the latest in Geffen/UME's high-resolution vinyl issue series of the band's vaunted ABC and MCA Records catalog on December 1.
Shop the best of Steely Dan's discography on vinyl.
The 1980 set featured the U.S. Top 10 hit "Hey Nineteen" and other enduring fan favorites such as "Time Out Of Mind" (with guest lead guitar by Mark Knopfler) and "Babylon Sisters." Other guests on the album included Michael McDonald, Jeff Porcaro, Bernard Purdie, Ralph MacDonald, Hugh McCracken, the Brecker Brothers, and David Sanborn.
Gaucho, released in November 1980, reached No.9 on the all-genre Billboard album chart, also reaching the Top 10 in Australia, New Zealand, and Norway, and the Top 20 in such countries as Sweden and Canada. At the 1982 Grammy Awards, it won Best Engineered Recording – Non-Classical, and had further nominations as Album of the Year and Best Pop Performance by a Duo or Group with Vocals. It was certified both gold and platinum by the RIAA in January 1981.
The series is returning the band's bespoke catalog to vinyl, in many cases for the first time since their original release. Gaucho has been remastered by Bernie Grundman from a 1980 analog tape copy that was originally EQ'd by Bob Ludwig. Gaucho and Aja have been thus remastered as there is no evidence that the original tapes, containing the flat mixes of the albums, were delivered to the record label, so it is presumed that the tapes no longer exist.
As with all the reissues, Gaucho will also be available as a limited edition premium 45rpm disc on Ultra High-Quality Vinyl (UHQR) from Analogue Productions, which is also releasing the series on Super Audio CD (SACD).
Gaucho thus becomes the latest in a high-res vinyl sequence that began in November last year with Steely Dan's 1972 debut album Can't Buy A Thrill and continued with Countdown To Ecstasy (1973), Pretzel Logic (1974), and, on September 29, the multi-platinum 1977 set Aja.
Pre-order the high resolution reissues of Gaucho, which are released on December 3.